Vaccine development and manufacturing have always resulted in long and costly processes but the pharmaceutical industry is now looking at new ways to speed things up thanks to digitization. Pharmaceutical company GSK is partnering with Siemens to optimize its vaccine production processes in order to bring vaccines to patients faster. During a virtual conference at Hannover Messe 2021, Andrew Whytock, Head of Digitalization Pharma at Siemens, Rebecca Vangene, Head of Vertical Market Pharmaceutical at Siemens and Matt Harrison, Head of Sciences, Digital Innovation and Business Strategy at GSK Vaccines discussed the role of digital twins in the vaccine development process.
Vaccine development is a sanitary imperative, and it is particularly important in a pandemic such as the one we are currently experiencing. Vaccine manufacturing is usually a long and costly process and deliveries to patients take time. Again, we are currently witnessing this as the doses of COVID-19 vaccines are delivered to patients around the world at a slow pace.
For Matt Harrison, Head of Sciences, Digital Innovation and Business Strategy at pharmaceutical company GSK,
"The faster vaccines are available to the population, the sooner the virus will be stopped."
But for Rebecca Vangenechten, Head of Vertical Market Pharmaceutical, Siemens AG
"Developing an efficient and safe vaccine is an extremely time-consuming process."
Matt Harrison explains the steps:
"We start by sequencing genes of the pathogen and we look for where an immune response could be effective. This can take time but it is crucial to the vaccine development process. If we have this right, we have a vaccine. We can then review the effectiveness of the vaccine firstly in the lab and then with animal trials. And then, we test on humans. If the protection provided by the vaccine is proven, we can register that vaccine and prepare production and set up the appropriate production facilities."
Could digital innovation accelerate the process and bring vaccines to the market faster? In any case, the pharmaceutical industry is now implementing new digital tools to accelerate research and development processes.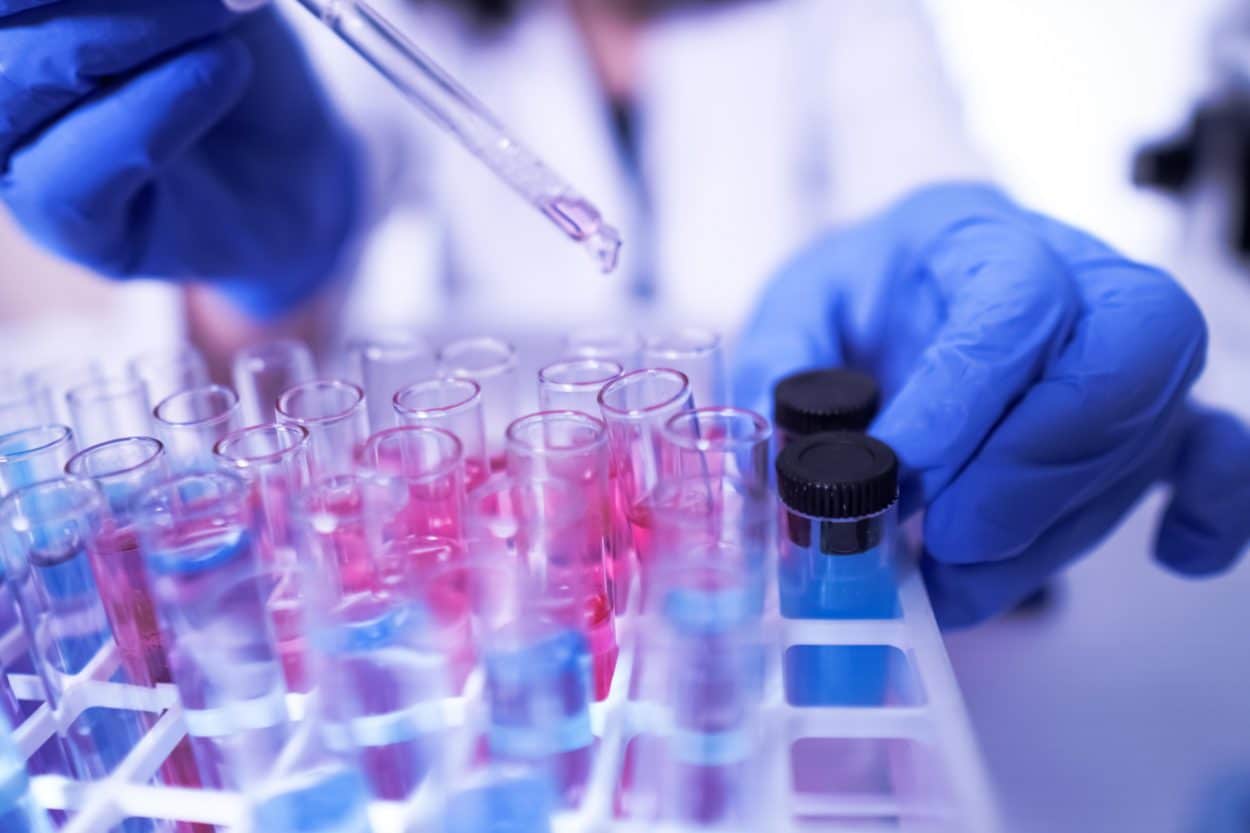 Digitizing Vaccine Development Processes
Siemens has recently developed a digital process twin on a vaccine process with GSK. The idea is to simulate all processes, from fermentation to tableting.
Matt Harrison explains:
"Digitization now has an impact on how we discover vaccines and how we accelerate the development. We are creating digital twins of individual part processes from the cells culture to fermentation, to purification, to tableting. We can use digital twins to understand quality and get things right the first time.This is a critical element for us because that accelerates the time to market."
GSK manufactures around 2 million doses of vaccines everyday. Digitizing the entire vaccine manufacturing process could accelerate the pace and benefit future vaccines.
For Rebecca Vangenechten, Head of Vertical Market Pharmaceutical, Siemens AG
"Digital twin gives a virtual representation of a particular process and makes it possible to test some stage in the process, to get insights in the virtual environment."
For Matt Harrison,
"Digital twins will help us improve monitoring, and build understanding and ultimately deliver the right products at the right time. And now we are targeting the digitization of the whole value chain."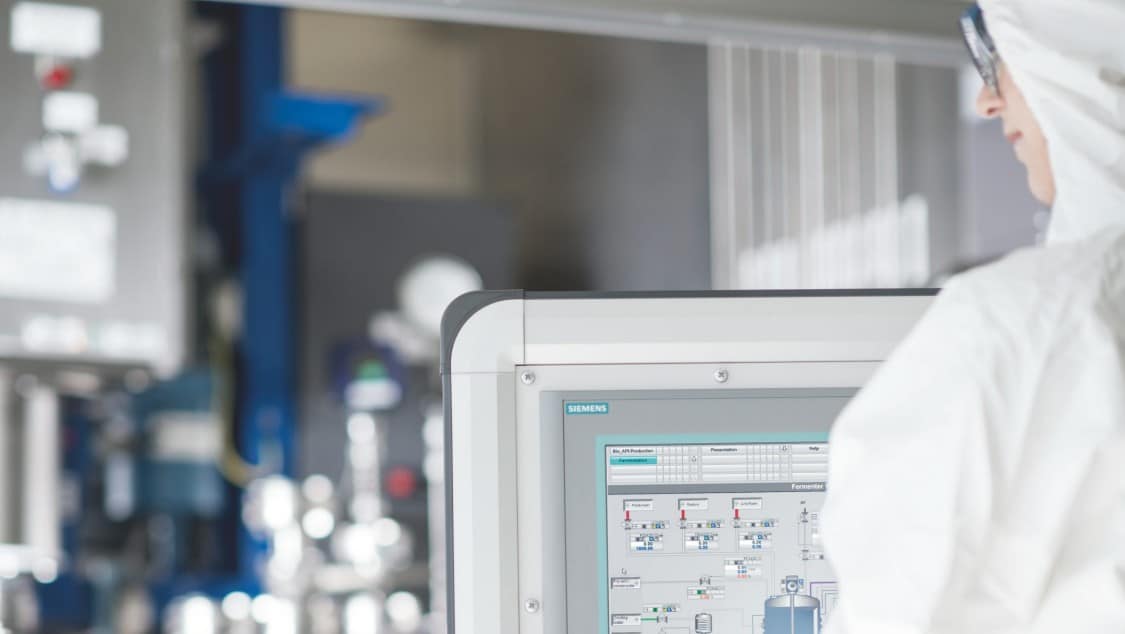 Siemens's Digital Tools for the Pharma Industry
For Andrew Whytock, Head of Digitalization Pharma, Siemens AG, a manufacturer can accelerate and optimize product understanding and process design by using digital modeling and simulation tools at the development phase of a vaccine.
"Siemens offers the possibility to use real-world data insights in the virtual world and vice versa. By merging the two worlds, it is possible to seamlessly integrate the entire value chain from design to realization with a continuous flow of data. This is based on real data gathered from sensors. A 3D design based on computational flow dynamics in our Simcenter product brings the data together and enables testing and optimization in the virtual world. Intelligence systems then apply machine learning to predict material and process behavior based on the different digital twins that we have configured."
Additional data models can be applied to further enhance process understanding.
"For example, by collecting data from disconnected lab equipment; in the design of experiments for gene therapies process development, our cloud-based biomed collaboration framework has brought significant improvements in efficiency and collaboration, allowing fast collection of R&D data. "
The digital twin can be extended to simulate the entire plant, therefore improving speed and efficiency. 3D immersive training simulators provided by COMOS Walkinside can for example support field operator training. Dynamic simulation tool SIMIT can also facilitate operator training for the control of the plant. The software tools such as NX have enabled shorten engineering times, increased flexibility and faster commissioning
According to Mr. Whytock, Bausch+Ströbel, the leaders in vaccine-producing equipment have successfully leveraged the virtual world for the design, validation and optimization of unit operations and machine performance. The BioNTech SE biotechnology company based in Germany has also converted an existing facility for the production of the COVID-19 vaccine using digital tools from Siemens.