Most people like chocolate, but a growing band of consumers are aware of the damage the production of palm oil, a common ingredient in popular chocolate brands, can do to the environment. There are palm oil-free brands, of course, but how do they offer that guarantee when food supply chains are so complex? Traceability is now such a major issue for food manufacturers that some are turning to IoT technology to guarantee the provenance of the ingredients in the products they sell.
US retail giant Walmart began working with IBM Watson IoT centre in Munich to apply IoT and blockchain technology to the traceability problem. Data points include the source farm location and the date of a harvest as well as "transparency attributes" including sustainability measures or use of pesticides.
For Lucy Pamment, head of product at software company The Access Group:
"Food manufacturing is under scrutiny and consumers expect traceability through every stage of food production. Common reasons for a recall of food products are due to contamination either by foreign objects such as metal or plastics from machinery involved in its manufacturing, processing or packaging or remnants of cleaning fluids or food-borne bacteria."
Common IoT traceability technology is based around RFID tagging or environmental sensors. But cameras can also play a role. Food technology specialists OAL Group have developed an artificial intelligence-based vision system for label and date code verification. The group says the system, called April Eye, can reduce the risk of product recalls and emergency product withdrawals (EPWs) caused by human error on packaging lines. The company says it can read 300 packs a minute and improve safety, quality and efficiency.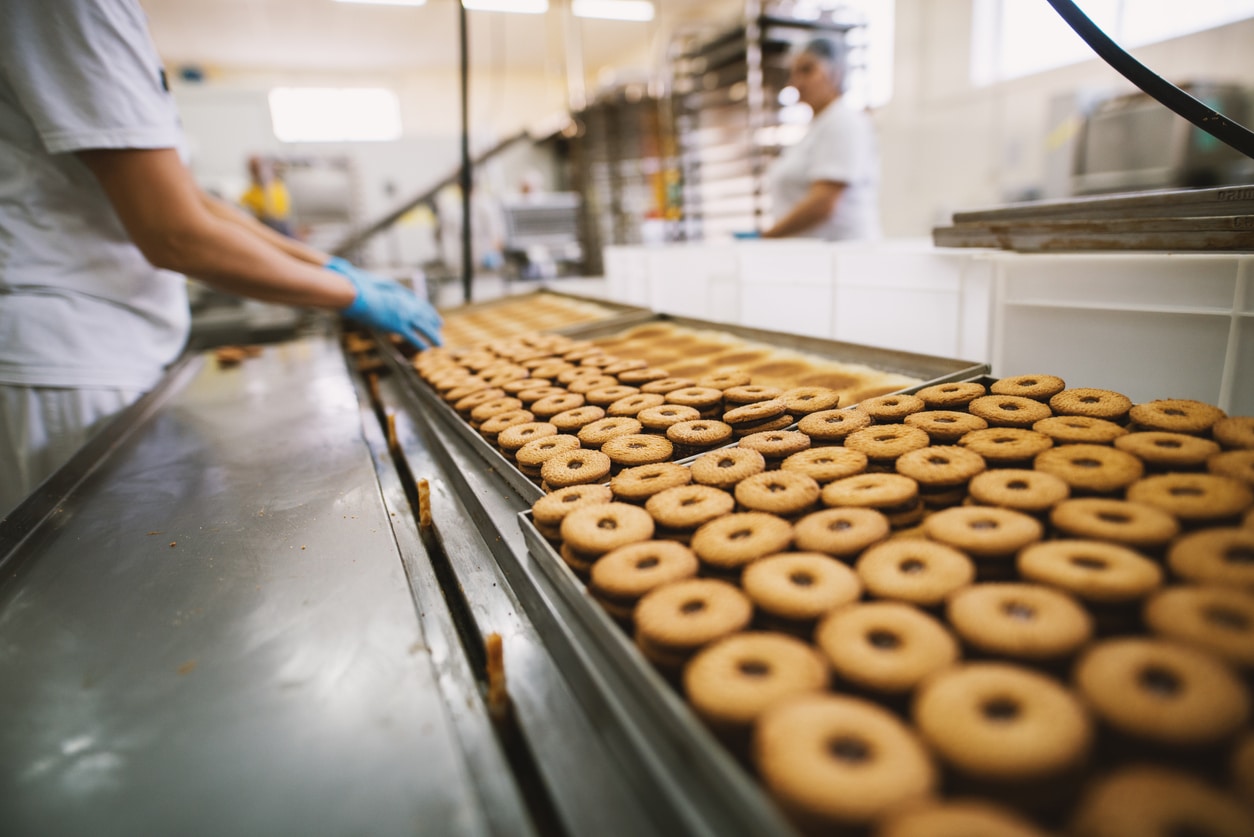 But traceability is not the only goal of investment in IoT in the food processing sector. For example, Nestlé has integrated Telefonica's Smart m2m Solution, a platform for managing and controlling IoT communications, in order to make more detailed adjustments to the taste of its coffee. The company is also using IoT to allow remote configuration of equipment and help predictive maintenance.
PTC, industrial software and information specialist, also works with global food manufacturers to improve factory efficiency and boost yield on raw materials.
Paul Haimes, PTC vice president of technical sales, says most of the factory machinery built over the last 20 years has built-in sensors and control systems. But they are largely designed for separate purposes, rarely connected to factory or company-wide management systems and employ a wide variety of protocols. The PTC software platform ThingWorx is designed to collect this data and deploy it on operational and management dashboards. At the same time, it uses analytics which, in the case of food processing, can improve the yield on the raw material delivered to the factory.
"It's the discrete, often undetectable data that influences the yield. What we are doing with machine learning is trying to understand what factors lead to variation in the quality and volume of product that we get out of raw materials."
According to Olivier Hertelin, CEO for PTC France,
"The food industry sector wasn't originally  in need of PLM solutions such as the ones we develop. But today they express very strong needs for the automation of their industrial manufacturing processes."
And this is just the beginning. As a new generation of IoT-enabled equipment comes on stream, the volume of data will increase. Meanwhile, consumers will demand greater evidence of food provenance in terms of environmental, ethical and social impact. Food manufacturing organizations investing in IoT now will be better placed to benefit from these trends.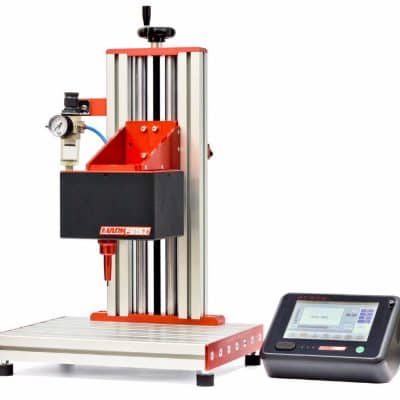 How to Choose the Right Marking Machine?
Read our buying guide and make the smart choice