The explosion of an ammonium nitrate warehouse in Beirut on August 4, 2020, reminds us that we must constantly evaluate industrial risks and consider all possible consequences of an industrial accident. With hazards ranging from vehicle collisions to explosions and fire, oil and gas companies already employ different tools to improve safety.
204 people have been killed and 7,500 others are injured after two explosions occurred on August 4 on the port of Beirut, the capital of Lebanon. Ammonium nitrate, an ingredient used in fertilizers, is suspected to be the cause of the disaster. Authorities reported that about 2,750 tonnes of this white, odorless salt were stored in the exploded warehouse in the port of Beirut.
The reasons for the presence of this stock of ammonium nitrate and the exact conditions of its storage are still unclear. But one thing is sure: ammonium nitrate is harmless as long as it is not heated too much. Under the effect of a high temperature (at least 210°C), it decomposes into different gases in a reaction that releases an immense amount of energy and creates a shock wave. This is why it must be stored under very strict conditions.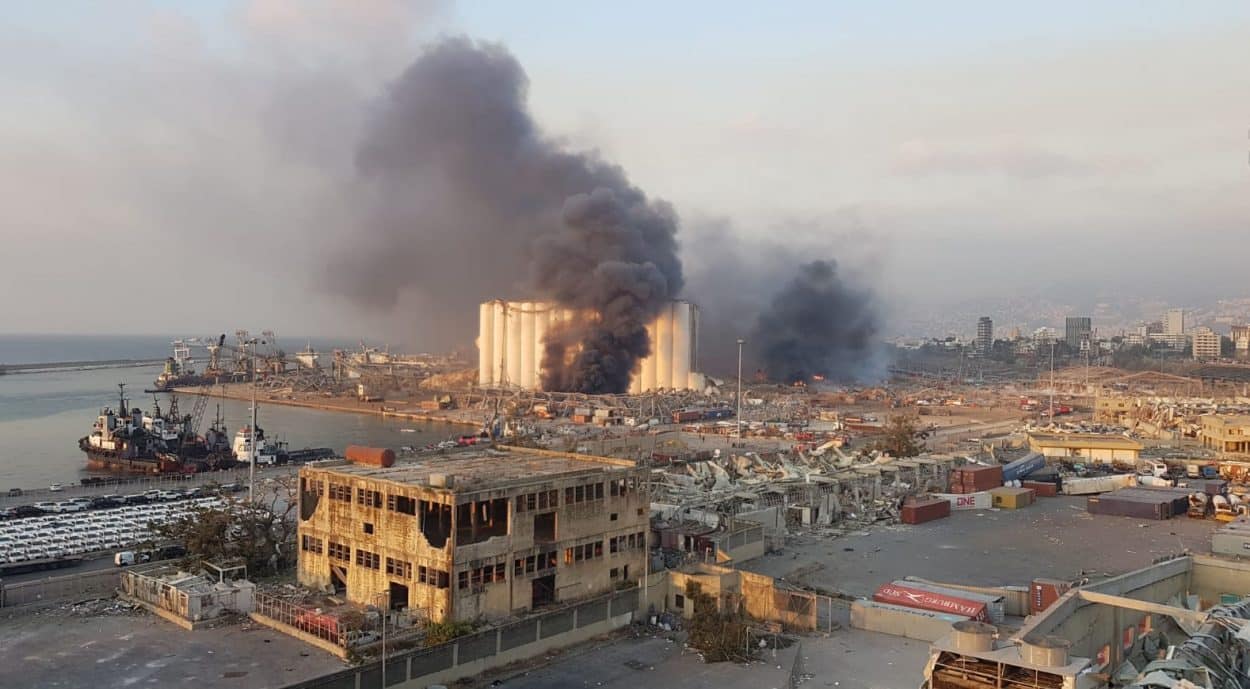 In the oil & gas, companies constantly have to face hazardous conditions and the risk of an accident is always there. We all remember the Deepwater Horizon catastrophe in the Macondo Prospect in the Gulf of Mexico in 2010. Therefore, the sector is constantly improving safety procedures in order to avoid a new disaster.
Cooperation on safety issues transcends competition, says Chris Hawkes, safety director of the International Association of Oil and Gas Producers (IOGP).
"As is true of any industrial process, finding, producing, transporting and refining the oil and gas so essential to the global economy are all potentially hazardous activities. When major events occur, such as Macondo in the Gulf of Mexico, they are usually caused by multiple barrier failures in many different areas of engineering, design and operations through to human factors and leadership."
The IOGP is dedicated to spreading the practices that will lead to improved safety. This is particularly important in the 21st century, as ultra-deepwater operations, hydraulic fracturing and Arctic exploration become more commonplace.
Field Service Management and Smart Wearables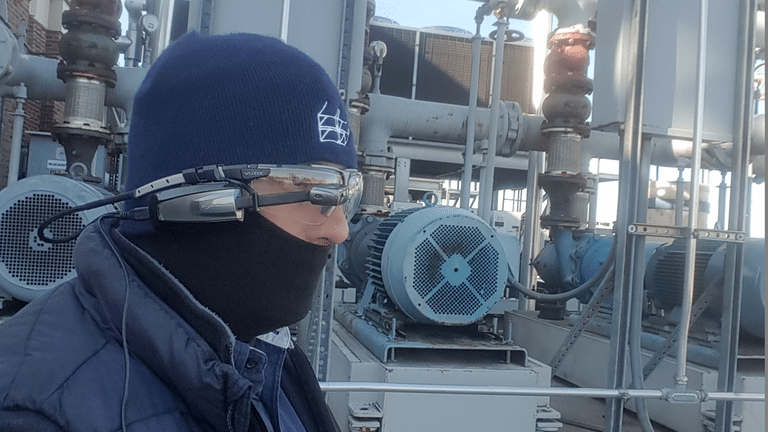 Technology can benefit workers directly. Dave Hart is Senior Vice President of the field service management company ServiceMax. His company launched in 2016 a Connected Field Service solution that seamlessly integrates IoT machine data with a field service delivery system. This provides service professionals and technicians with real-time proactive information about field assets, delivered via the cloud to their mobile devices. GE Oil & Gas has already implemented such a solution.
"Connected Field Service lets you know immediately when something has failed or is about to fail. We are seeing more oil and gas service technicians using field service management solutions with augmented reality, IoT capabilities and remote monitoring. Ruggedized and even explosion-proof wearable devices can take the form of smart watches, helmets, glasses and sensors embedded into clothing. They can detect radiation and chemicals, monitor worker stress level and alert users to safety hazards, offer suggestions and indicate procedures."
Smart wearables are also being deployed. Australian CRCMining designed SmartCap, a baseball cap with integrated sensors that monitor brain waves to measure fatigue-induced impairment.
Industrial-grade HD smart glasses from US-based XOi (former XOEye Technologies) capture and stream high-fidelity audio and visual content, enabling first-person point-of-view workplace collaboration in real-time, enhancing training and improving safety levels.
Improving Equipment and Surveillance
Improvements in design and modeling tools also have improved facilities, says Hawkes.
"In the specific area of drilling, more reliable blowout preventers (BOP) with greater cutting and sealing capability have been developed. More effective inspection technologies for pipelines and valve maintenance have been developed, such as intelligent pigging. With this system, sophisticated monitoring tools are sent inside pipelines to monitor wear and corrosion rates, improving upstream safety."
The Swedish company Axis Communications has introduced an explosion-protected surveillance network for hazardous areas.
There is also new capping stack technology. A capping stack is a device that fits over a blown well, BOP, or LMRP (lower marine riser package—a mini BOP for workover tasks) in the event they all fail, as they did at Macondo. The capping stack stops the flow of oil while a relief well is drilled to permanently seal or "kill" the well.
"This new technology, where a cap is fitted over a subsea well that has suffered a Macondo-like blowout, is now available worldwide."
Safety improvements such as "kick detection" (signaling unintended fluid influx into a well) are also emerging. The goal is to drill deeper and into reservoirs under greater pressure and at a higher temperatures in more hostile environments. A "kick" occurs when the pressure within the drilled rock is higher than the hydrostatic mud pressure on the borehole or rock face. When this happens, formation fluids can be forced into the wellbore.
The Swedish company Axis Communications has introduced an explosion-protected surveillance network for hazardous areas. Erik Frännlid, the company's director of product management, explained that the housings of the XF40-Q1765 and XP40-Q1765 cameras contain internal sparks to keep them from igniting gases.
Relying on Software
UK-based software company Ideagen has launched Gael Enlighten, a cloud-based application that gives control, visibility, and real-time indication of any emerging operational risk facing global organizations, explains Greig Duncan, Marketing Executive.
"There is also a geo-tagging option when logging incidents. Due to the remote nature of offshore operations, this also represents opportunities for companies to show a 'heat map' of higher risk regions where training may be required."
But for Chris Hawkes, standardization is the key.
"In the airline industry, continuous improvement and a high degree of standardization make us confident we will land safely. No matter what the airline, pilots on the same aircraft use identical checklists and safety procedures. As an industry, we should aim for the same level of consistency to improve our safety even further."