Virgin Hyperloop, the Virgin Group subsidiary of billionaire Richard Branson, announced yesterday it has successfully completed the first passenger test of its "Hyperloop-One" supersonic train. This is a very concrete step forward for this technology that could revolutionize the transportation sector.
US start-up Virgin Hyperloop announced on Monday, November 9 it has successfully tested human travel onboard its futuristic supersonic train Hyperloop One. The test took place on October 8 in the Nevada desert in the United States. Josh Giegel, CTO and co-founder of Virgin Hyperloop, and Sara Luchian, Director of Passenger Experience were the two passengers chosen by the Virgin Group subsidiary to carry out the test. They seated in a capsule called XP-2 designed by BIG – Bjarke Ingels Group and Kilo Design, and traveled 500 meters in 15 seconds. This capsule could in a future commercial version carry 28 passengers.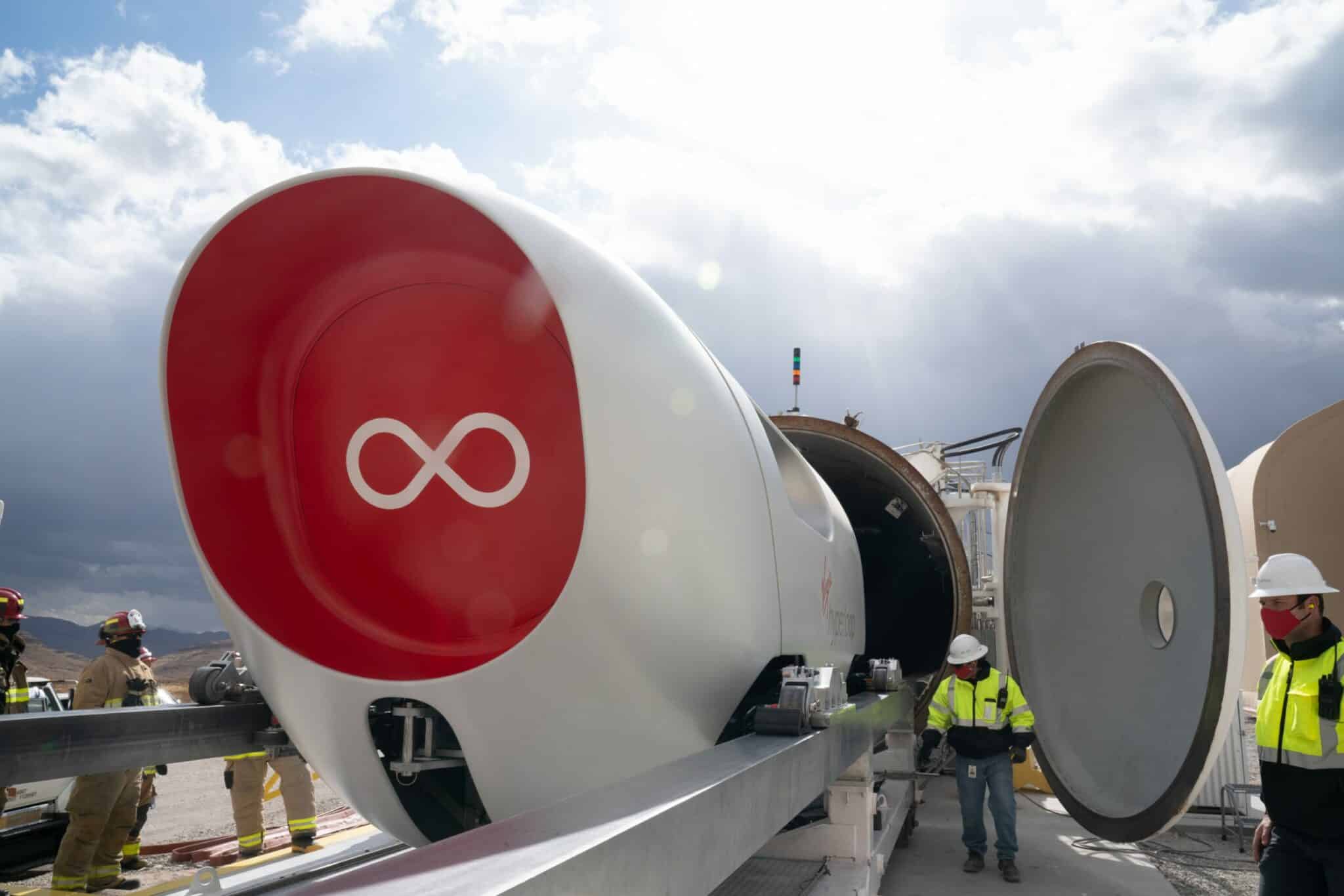 (Credit: Virgin Hyperloop)
Hyperloop, What is it?
Billionaire Elon Musk, President and CEO of Space X and CEO of Tesla, proposed the idea of an Hyperloop train in 2013. Many of the basic concepts were fleshed out by Musk in an August 2013 white paper. He said anyone was free to build on his ideas. Therefore, other start-ups, including Virgin, have launched this project. Founded in 2014 under the name Hyperloop Technologies, Virgin Hyperloop was renamed in 2017 by Richard Branson, the creator of the Virgin Group.
The Hyperloop concept seems simple. Build long, elevated tubes and remove the air with compressors to create a vacuum. A pod carrying passengers or freight enters the tube and levitates via magnets. The lack of friction makes it theoretically possible to propel the capsule at 1223 km/h, substantially higher than the 925 km/h of an airliner. The ability to go from New York to Chicago in under an hour could change our ideas about where we live and work forever.
An Important Step Forward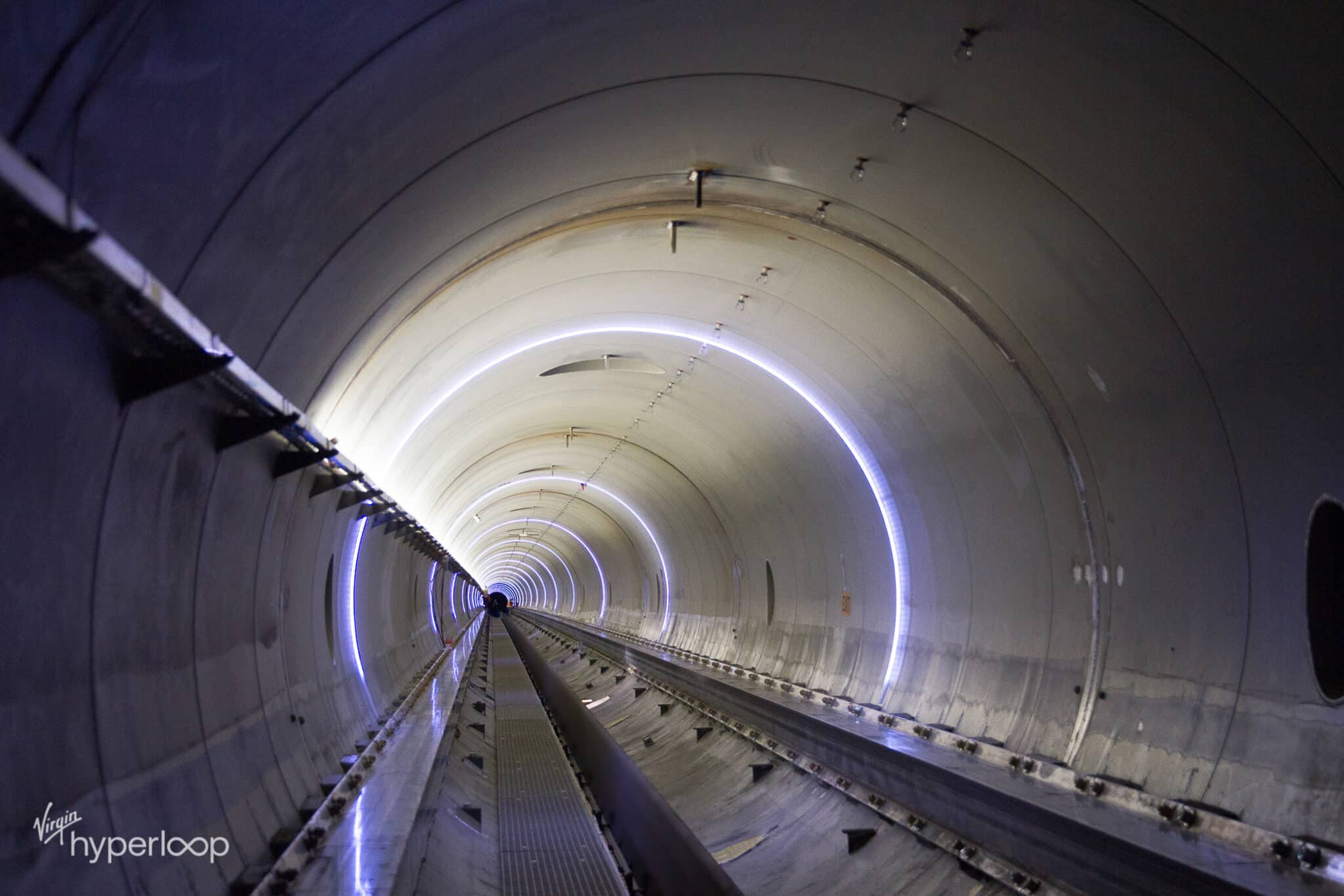 (Credit: Virgin Hyperloop)
This is an important first success for Virgin Hyperloop. By 2017, Virgin Hyperloop had already set its own record with a test run without passengers at 386 km/h. For this human test, the maximum speed reached 172 km/h, which is still far from the potential of this technology. The company said it had conducted more than 400 empty tests with prototypes prior to this manned test. The challenge of this demonstration was to prove that the safety of the system had taken a decisive step forward.
Virgin Hyperloop explained in a press release that the testing campaign was overseen by the industry-recognized Independent Safety Assessor (ISA) Certifer. "Having undergone a rigorous and exhaustive safety process, the XP-2 vehicle demonstrates many of the safety-critical systems that will be found on a commercial hyperloop system and is equipped with a state-of-the-art control system that can detect off-nominal states and rapidly trigger appropriate emergency responses."
First Commercial Hyperloop in 2030?
Virgin Hyperloop is now counting on the new testing and certification center it will set up in West Virginia (USA). It will include a 9.6 km test track that will allow for higher test speeds. Virgin Hyperloop says it expects to achieve safety certification by 2025 and hopes to launch the first line of this very high-speed train around 2030. The goal would be to link the 800 km between Los Angeles and San Francisco in just 30 minutes.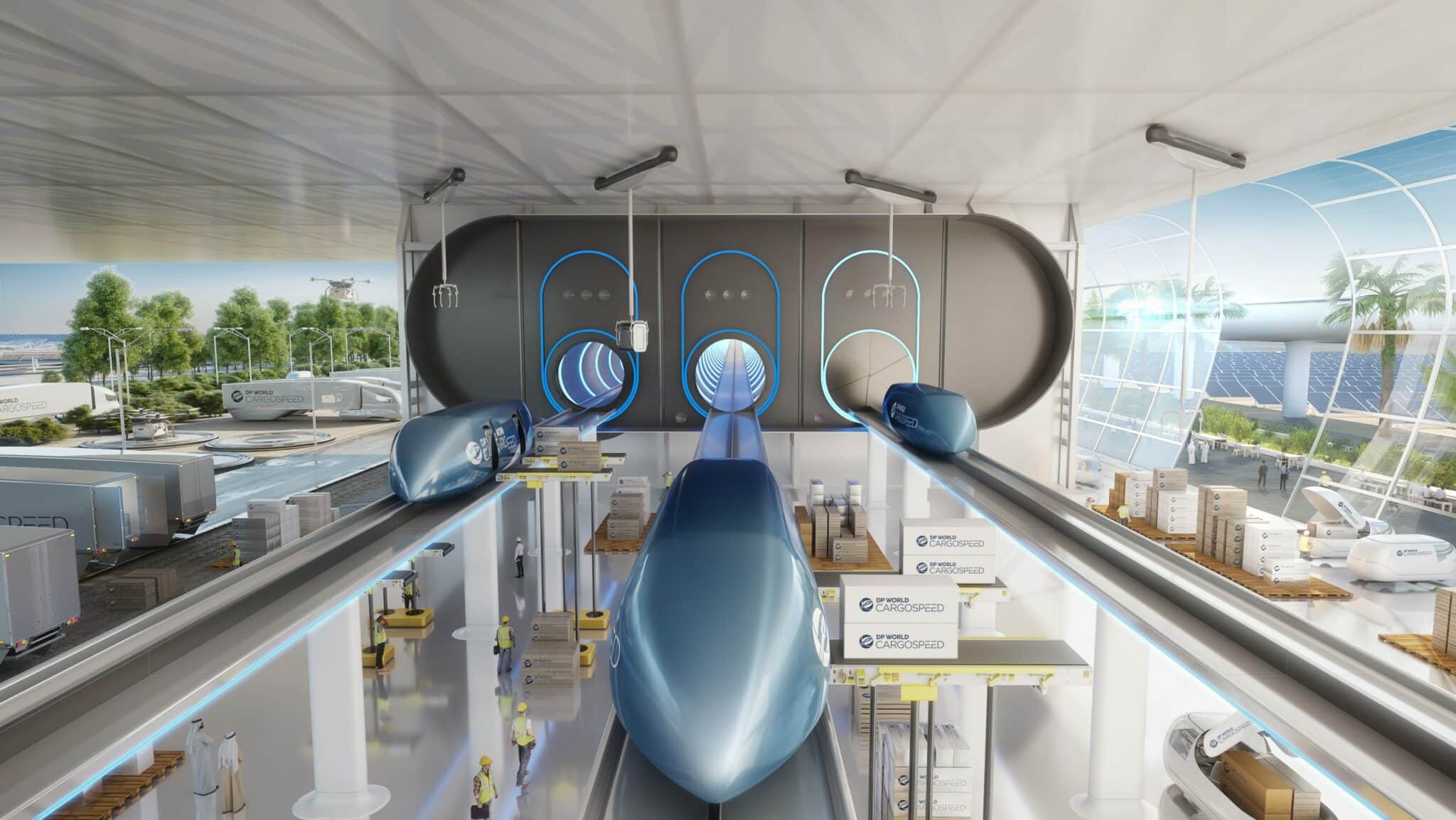 (Credit: Virgin Hyperloop)