5G communications technology means even smarter mobile phones and smarter industrial manufacturing. The automotive sector has started benefiting from 5G.
5G is being deployed everywhere on the planet with the promise of bringing fast internet. Experts agree on the fact that 5G will benefit businesses more than consumers. And as a matter of fact, 5G is already being deployed in industry, specifically in the automotive sector.
Mercedes-Benz's Factory 56
This is the case at the Mercedes-Benz Cars plant known as Factory 56 in Sindelfingen in southern Germany, where the upmarket car manufacturer has implemented the 5G standard as its primary networking system for over 20,000m2 of manufacturing space.
According to the company's spokesperson:
"With the 5G cellular standard, an increase in flexibility of production is possible because it delivers fast data transfer rates in the gigabit range, extremely short latency times and high reliability. This is the only way to replace wired communication."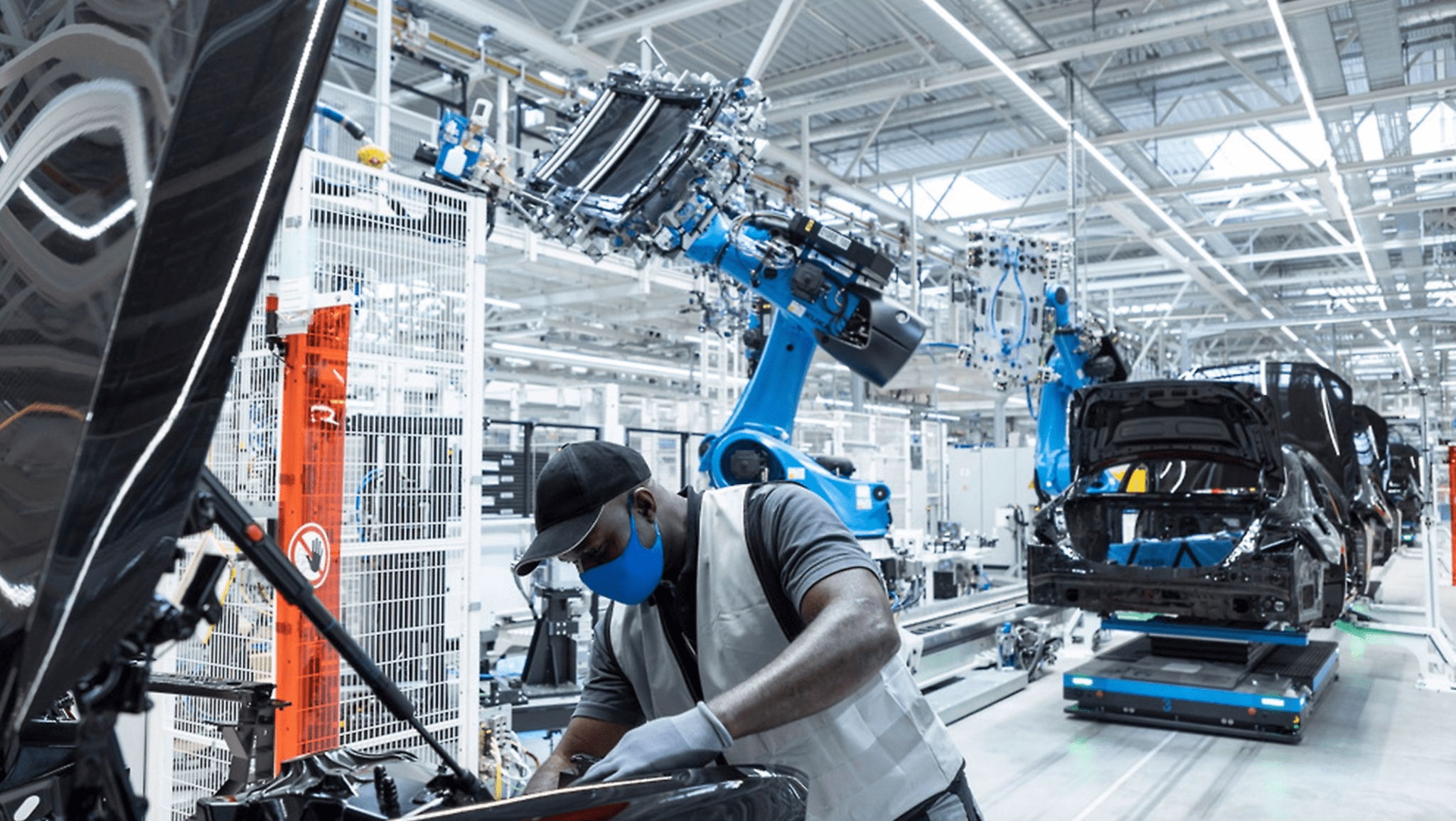 A key capability is providing all processes with their own network which can quickly be adapted to changing requirements, Juergen Kuebler, expert for 5G at Mercedes-Benz, explained:
"The development of your own infrastructure has many advantages and is an essential building block in the implementation of the smart production of the future. The use of state-of-the-art 5G network technology makes it possible to optimize existing production processes with new features. This includes, for example, linking data or locating products on the assembly line."
Another advantage of using a local 5G network is that sensitive production data does not have to be made available to third parties. This is all facilitated by a set of indoor antennas which ensures what the company describes as '"seamless networking" with a central distribution system – the so-called 5G Hub – after which the signals are processed in the company's corporate Data Center.
The location of each vehicle on the line is also monitored by a tracking system, which enables the assembly data of a particular vehicle to be displayed to employees on the line on terminals and screens in real-time. This completely digital system "can save around 10 tons of paper per year," the company estimates.
The system was developed in cooperation with telecommunications company Telefonica Deutschland and network supplier Ericsson. The company confirms,
"The installation is now in operation and the handover process for exclusive operation by Mercedes-Benz Cars is currently underway."
BMW in China
Meanwhile, another German car manufacturer, the BMW Group, confirms that the company also sees great potential for the use of 5G in manufacturing.
"It is the BMW Group's goal to equip manufacturing plants with local, private 5G networks in the long term and to integrate them into our Internet of Things."
In fact, in China the company's joint venture, BMW Brilliance Automotive (BBA), put 5G mobile networks in operation at all its production sites in July 2019, making it the first car manufacturer to do so. Preparations are now underway for a rollout of the technology at BMW's plants in Germany.
The company says that key areas in which 5G can play a role include applications of virtual or augmented reality, large-scale interconnections of equipment such as autonomous material transporters and flexible network design. In all such applications, a private 5G network can provide tangible benefits in terms of speed of implementation, security and reliability.
The company is also pressing ahead with plans for in-car 5G applications. It states that a new generation telematics component with 5G technology is being developed in cooperation with HARMAN Samsung for integration into the necessary on-board network architecture. The first vehicle with 5G will be the BMW iNEXT, which is due to go on sale in 2021. This will make BMW "the world's first premium carmaker to offer the new mobile technology in one of its models," the company states.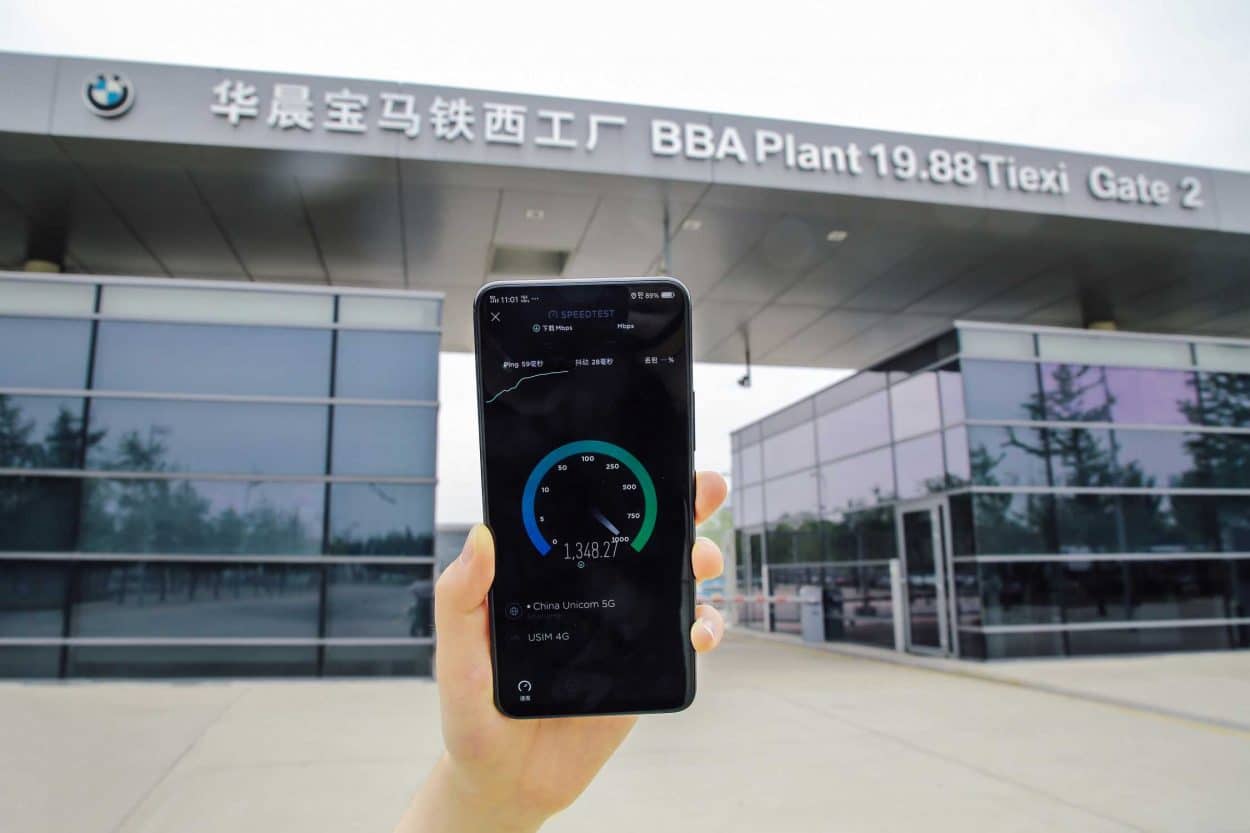 5G and Car Testing
Elsewhere, one place that is already geared up to carry out the testing of the in-vehicle 5G technologies necessary to support their widespread implementation is Millbrook Proving Ground in the United Kingdom. Peter Stoker, chief engineer – connected and autonomous vehicles, confirms that the site has been operating a network of appropriate data transmission and receiving equipment around 70km of its test tracks since early last year. It includes 59 masts with 89 radio heads linked by 30km of power lines and fiber cabling to provide coverage over the 2.3, 3.5 and 3.7GHz 4G and 5G spectrums and 70GHz high-speed vehicle-to-infrastructure links.
Stoker says that he foresees 5G facilitating "massive machine type communications" that could enable "possibly thousands of devices" to communicate with each other via just one central "node".
As such, he believes the main in-car application area for 5G will not be autonomous driving but "cooperation" – in other words, communication both with other vehicles and fixed terrestrial locations.
"A lot of the other technologies necessary for autonomous driving are still in development."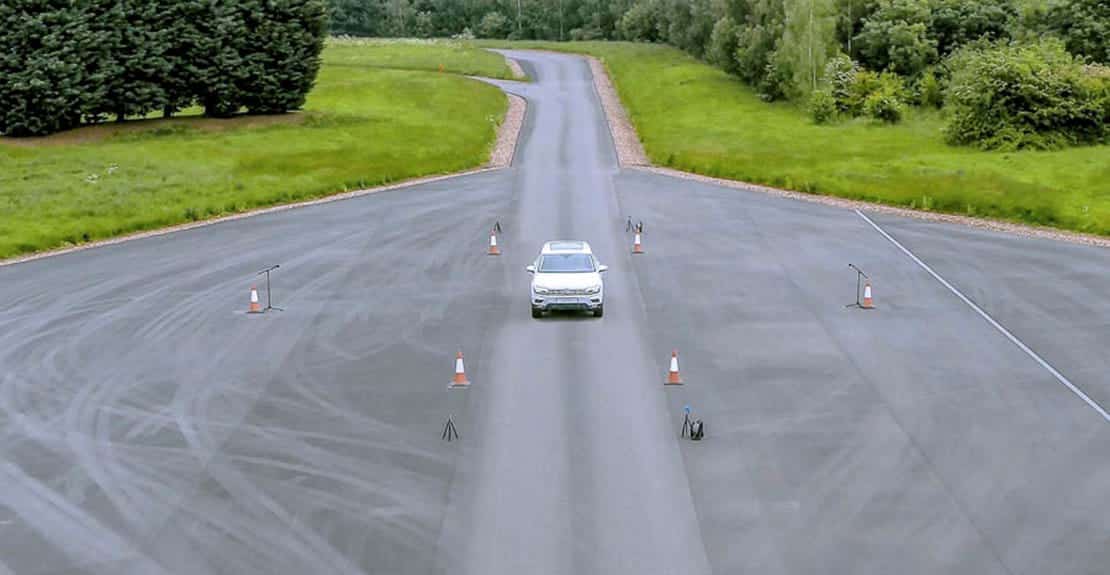 Stoker confirms that the testing at Millbrook has already, for instance, involved high-definition video calls between moving cars. Routine testing of vehicle systems is also enhanced simply by the ability to stream all the data involved in real-time to an engineer's desk rather than by first recording and then downloading it. In one instance, he says, testing using 5G communications achieved a continuous data transmission rate of 1.6 gigabits per second from a vehicle with peaks of up to 3 gigabits per second.