The ongoing rollout of 5G will provide greater Internet speed which will be particularly useful for businesses. Telecom operators and equipment manufacturers claim that this technology will enable a significant increase in throughput, enabling new uses, from connected cities and machine-to-machine communication to autonomous cars.
5G is there. China, South Korea, Japan and the United States have already taken the plunge. In Europe, Finland and Sweden have launched a commercial 5G network. In France, the auction for telecom companies to obtain frequency packages kicks off today. Telecom companies are competing for frequencies in the band between 3.4 gigahertz (GHz) and 3.8 GHz.
While 4G is a B2C business model, 5G is more a B2B business model. Cell phone users are not the ones who will benefit most from 5G, as 4G is already sufficient to support high bandwidths such as videos. It is mainly businesses that will be directly impacted by 5G with improved automation in certain industries, autonomous cars, connected cities… So what will 5G offer exactly to the B2B ecosystem? Here are 7 questions to better understand 5G.
01. What is 5G?
5G is the new generation of mobile communication that uses part of the radio wave spectrum, between 3.4 and 3.8 gigahertz (GHz). It offers a higher bandwidth than 4G and therefore allows a better data transmission rate (around ten times higher). However, the 26 GHz band, which will be available in 2023-2024, should allow 5G to deliver all its power. The arrival of 5G does not mean the end of 4G, it will be added to it.
02. What will 5G offer?
Massive throughput, with download speeds of up to 20 Gbps, will be like 30,000 people in a stadium watching a YouTube video on their smartphones at the same time.
Low latency of less than 1ms—50 times faster than today's 4G—will enable autonomous driving that requires fast response and action.
Multipoint connection density will enable the deployment and connection of billions of IoT devices currently with little or no connectivity. This will provide 1 million connections/km2.
Narrow-band will also aid machine-to-machine communication, enabling small amounts of data to be efficiently sent and received.
Tailored connectivity means the architecture will automatically deploy the appropriate network in the most efficient way for a particular service. For example, it will be possible to create a temporary, task-specific network that disappears once the mission has been accomplished.
Connectivity accessible everywhere will facilitate remote industrial operations, for example in the oil and gas and mining industries, or for remote surgery.
Ultra-reliability should render the network uncrackable, ensuring a level of security hitherto impossible. Autonomous driving will also benefit.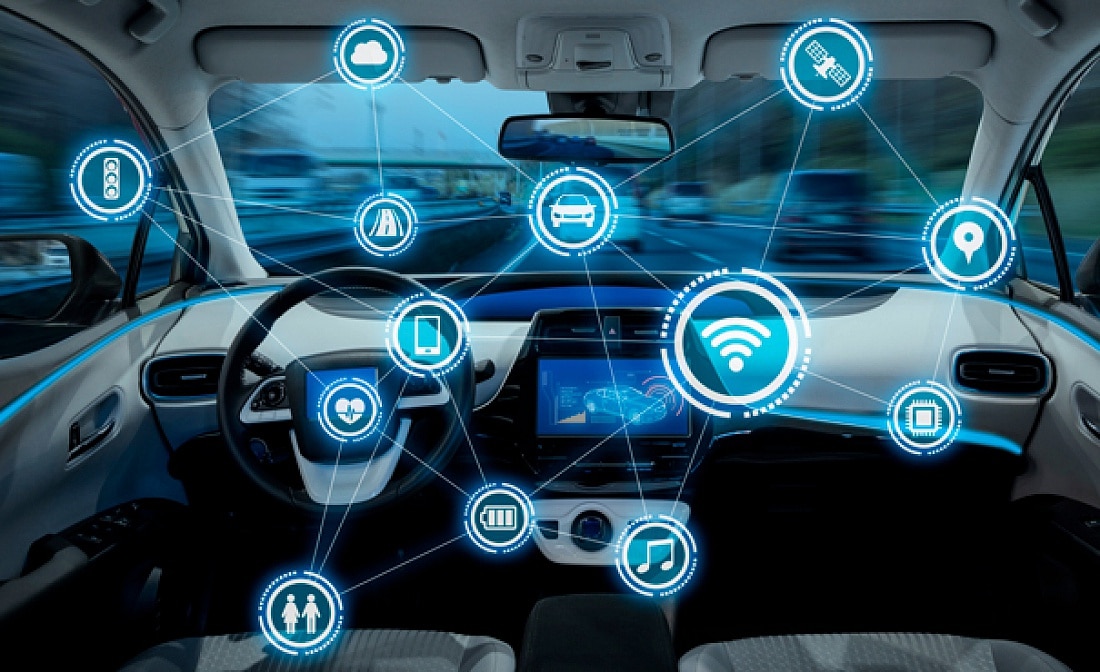 03. What will 5G mean for industry?
The high-speed of 5G opens the door for real-time, instant action-reaction for remote medical applications, such as remote ultrasounds and predictive care, and automotive operations, like self-driving cars. Through real-time analysis of data provided by several sensors, it will be possible to build increasingly automated factories and logistics platforms, improve equipment maintenance, optimize agricultural production, and develop smart cities capable of maximizing their infrastructure (water, electricity, road traffic, etc.).
This perspective is made possible by the ability to manage these massive flows of information (a single antenna can absorb the data from a million connected objects per square kilometer), and to process them in near real-time. However, this will only be possible once the 26 GHz band is made available.
04. Will 5G improve economic growth?
5G has had a lot of focus from industry because it will bring additional revenue streams and new verticals that will generate additional revenue. The segment that is going to attract the most attention is the build-up of industrial networks. According to reports, 5G solutions could add up to 1.5 trillion dollars to global GDP in 2020. Over half of that GDP expansion will come from manufacturing, retail, transportation, healthcare, energy, construction, agriculture and lastly media and entertainment.
05. Is 5G already deployed in the industry?
In Germany, automotive factories are already using 5G. Indeed, 5G can enable wireless connection of AGVs that move parts from cars to different workshops. Operators can also display real-time production data on digital tablets so that they can anticipate maintenance tasks. At the beginning of September, Mercedes-Benz inaugurated a plant in Sindelfingen that uses a private 5G network provided by the Swedish company Ericsson and Telefónica Germany. Thanks to this network, more than 400 AGVs are working in "Factory 56" to assemble the S-Class Sedan. Siemens has also deployed 5G in its automotive test center in Nuremberg.
5G can also be used to automate logistics platforms. In February 2019, Ericsson and China Unicom said they were developing a smart harbor in Qingdao (China) using 5G. Indeed, the network allows us to control cranes remotely and to automate devices. This new system could help reduce labor costs by up to 70%.
06. Is 5G an energy-consuming technology?
Transitioning to 5G could improve energy efficiency. Indeed "smarter" antennas will no longer transmit continuously in all directions which could allow a better control of consumption and the development of less energy-intensive uses such as videoconferencing. However, these gains would likely be wiped out by the resulting increase in uses. The Shift Project think tank, which studies the environmental impacts of digital technology, estimates that in a country like France, the energy consumption of mobile operators will be multiplied by 2.5 to 3 within five years, representing a 2% increase in the country's electricity consumption.
07. What are the challenges in deploying 5G?
According to Joe Barry, VP Wireless Communications at Analog Devices, "For 5G, the big challenge is on the radio side and the equipment that is needed to build the network, which is different from the equipment we used to build 4G. 5G is 16 times the content of 4G. With 5G and the massive MIMO radios, you have 64 radio channels, whereas in 4G, you only have 4 channels. So you have a multiplication of a factor of 16.
The 5G spectrum also has a wider bandwidth than 4G, he said. "So when the bandwidth increases, the power consumption increases. These factors multiply the cost of 5G radios. So if there is no disruptive innovation, it will not be possible to build a cost-effective 5G radio."
READ MORE ON 5G