Founded in 2019, Dry4Good is a food tech start-up that has developed an innovative food dehydration technology that guarantees healthy and natural food for consumers. We spoke with Romaric Janssen, one of the two co-founders.
Lists of ingredients using complex terminology that is often incomprehensible to consumers keep getting longer and longer. Cereals, biscuits and ready-made meals usually include additives that are increasingly being pointed out by consumers seeking transparency regarding the composition of the products they consume every day. It is no coincidence that applications such as Yuka are popular nowadays among these consumers. COVID-19 has also exacerbated the expectations of consumers for products that are as healthy and local as possible.
Food manufacturers are aware of this phenomenon and trying to reduce the proportion of unhealthy ingredients in favor of the most natural ones. And that's where French Dry4Good comes in. Romaric Janssen and his engineer friend Jean-Gabriel Dijoud created the company in 2019 with the objective of providing food manufacturers, artisans and brands with healthier and more natural ingredients to enable them to meet the growing demand for better eating.
Romaric Janssen explained:
"We started with the observation that more and more consumers want products with healthy ingredients and have some doubts about industrial products sold in supermarkets. So we thought we had to work on the ingredients and there aren't many solutions. Either we work on fresh ingredients (this is the classic chain), or we work on ingredients which are transformed and therefore drying becomes interesting. So we started from existing drying technologies and adapted them to end up with our own drying technology."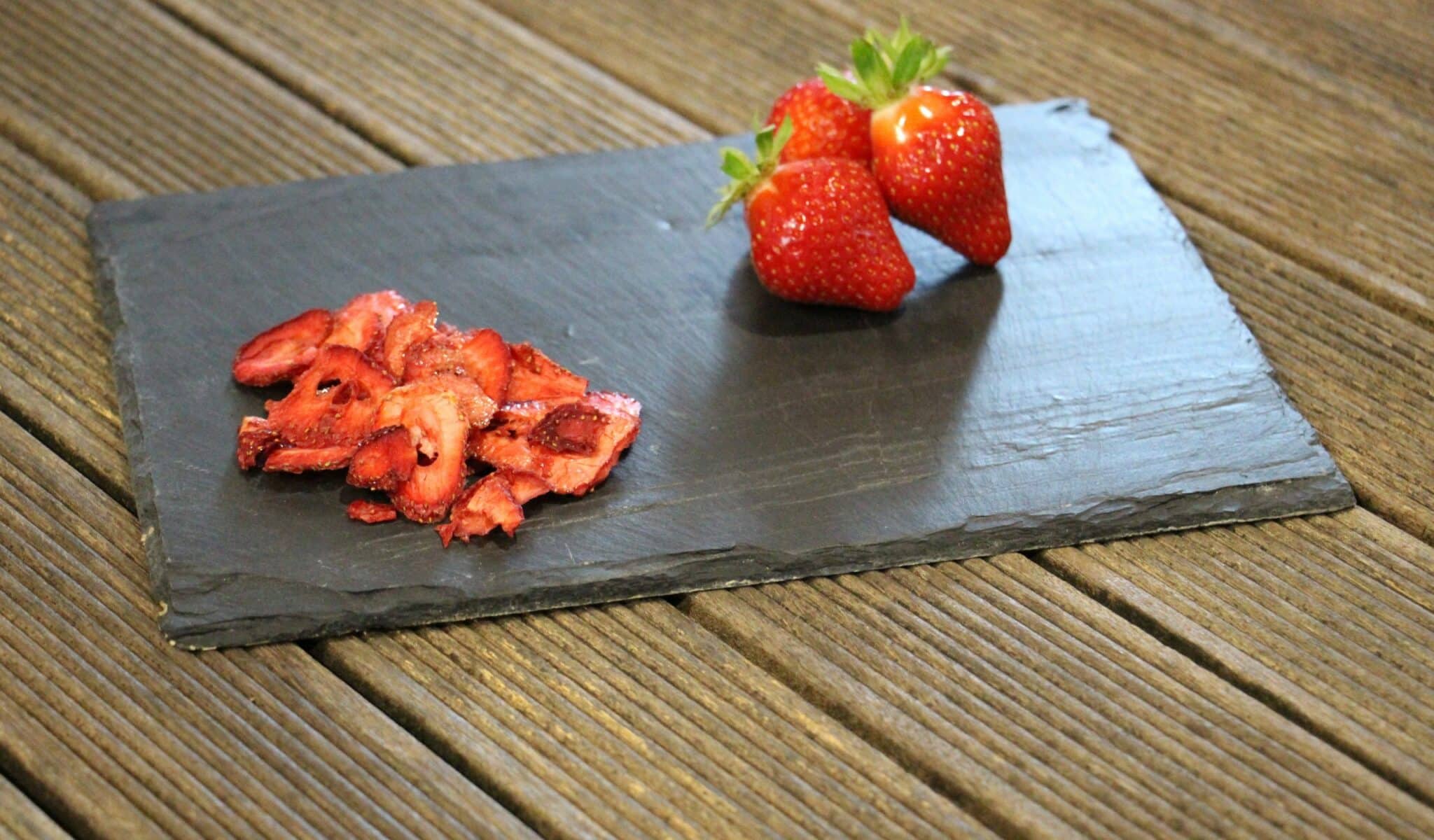 Their own drying technology is different from the traditional method of freeze-drying as it works at room temperature.
"The major difference between our drying technology and freeze-drying is that our products don't go through freezing which is quite harmful for products in terms of color and taste and it also degrades the nutritional value. We only remove the water molecule from products, we keep everything else. So when you put water back in, the product becomes fresh again."
There is no added sugar, no salt, no coloring and no preservatives or other additives in Dry4Good dried strawberries, zucchinis and mushrooms which are made using raw products supplied by local farms.
They designed their own prototype machine, integrating several drying sensors, to have the healthiest drying possible, with the lowest possible energy consumption. This is because their technique also has another virtuous goal:
"Freeing ourselves from deep freezing is also very virtuous from an ecological point of view, because in the food industry today, the production of cold is one of the most energy-consuming processes."
Anything containing water can be dehydrated, but for the moment the company is only focusing on vegetables, fruit, herbs and mushrooms. They are conducting lab tests with meat products but their staple products remain vegetables that are produced by local farmers.
So far, their prototype machine operates in cycles of 8 hours. Romaric expects that by the end of the year, they will be able to process half a ton of fresh products per day.
Their dried products are starting to get interest from those in the agro-industry who make industrial preparations and are looking for quality ingredients. Dry4Good works with small and medium-sized companies that, for example, make industrial tabbouleh sold in supermarkets. They provide ingredients for restaurant chefs and SMEs that make food supplements. They also work with fruit and vegetable producers to transform their products on their behalf. And they even offer drying services for industrialists that have their own raw materials.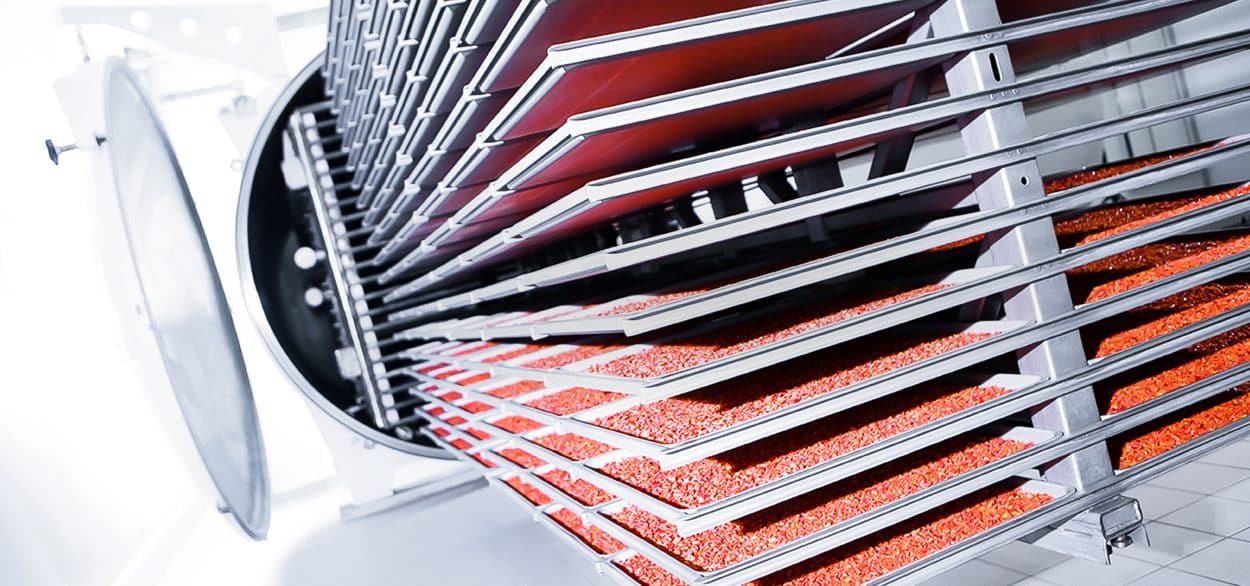 Next, Romaric hopes to reach a new type of client:
"We're targeting customers like NASA, we'd love to approach Thomas Pesquet. We are also trying to get closer to the world of high level sports. It makes a lot of sense because our products are light and keep all their nutrients."
Another project would be to build a model that would spread as close as possible to the production areas in other areas of France. So far, Dry4Good is located in the Paris region and uses raw products from local farms that are situated at a maximum of 15 kilometers from the production center.
"It's a decision we haven't made yet because the classic industrial model is more about centralizing production tools and bringing raw materials to the production tools and not the other way round. We could also imagine having a large site and small sites all over France."
Their pilot project is going to take another six months, with a second machine to be developed by the end of the year. They currently have a catalog of 15 ingredients but aim to have 30 by the end of the year.
RELATED ARTICLES
In Europe, urban agricultural initiatives located in the heart of cities are working to increase production efficiency by using fewer resources and decreasing the amount of space it takes to do so.
The benefits of rooftop farms are becoming worldly-recognized to meet people's demand for food that is safe, healthy, and sustainably produced.
Labeled as the new generation of farm, German startup Infarm farms everywhere—in supermarkets, restaurants, bars and warehouses—lowering the carbon print by cutting out millions of miles between the farm and the final consumer.