September 15 marks the end of a transitory period, after which Washington will exert control over the sale of any electronic component containing US technology to China's telecom equipment champion Huawei. This development, part of the wider battle centered around Integrated Circuits, comes for Beijing as a bitter confirmation of the diagnosis that led to the Made in China 2025 plan and challenges its whole industrial strategy.
When the State Council of the People's Republic of China published the Made in China 2025 plan in May 2015, this medium-term roadmap for Corporate China had two objectives: upgrading the technological level of the country's industry and reducing its dependency on and vulnerability with regard to foreign technologies and components.
The first priority sectors it identified were Integrated Circuits (ICs) and telecom equipment. Five years later, the two technologies are at the center of the battle raging between Washington and Beijing as the control measures on sales to Huawei will not only threaten its high-end smartphones but, much more fundamentally, its production of 5G infrastructure, which is at the heart of many Chinese projects.
The Financial Task Force
While it has become more visible with the Huawei case, the battle around ICs has in fact been going on for several years. Between 2015 and 2019, several Chinese attempts to acquire IC or IC production equipment manufacturers, in the US and other countries, failed because of political pressure. These include huge-ticket deals such as Micron Technology's proposed acquisition for 23 billion USD by China's Tsinghua Unigroup and the 27-billion USD offer for the semiconductor branch of Japan's Toshiba made by Taiwan's Honhai (Foxconn), considered to be too close to Beijing.
Those foiled attempts immediately followed the creation by Chinese authorities of a financial task force dedicated to ICs, for overseas ambitions but mostly domestic developments. The CICIIF (China Integrated Circuit Industry Investment Fund) was created in 2014 by the MIIT (Ministry of Industry and Information Technologies) and the MOF (Ministry of Finance) to mobilize funds for the sector. 50 billion USD were drained by the CICIIF, which is more than the funds generally mobilized by local governments. These local funds did also contribute to local development in cities, however, including Shanghai and Chongqing.
Focus on Telecom Equipment
The US decision to move from a defensive strategy (prohibition of mergers and acquisitions) to an offensive strategy (control of component providing) focused on telecom equipment manufacturers due to their role in many strategic projects for China's industry – from autonomous vehicles and ships to smart grids and plants.
And after a first shot was fired at the US' main national competitor ZTE (China's number 2, and the world's number 4 telecom equipment manufacturer was threatened with disappearing overnight in 2018 because of a temporary veto on US semiconductors)the US concentrated on Huawei because of the latter's global lead in 5G technologies. The first blow came in May 2019 when the US refused that US-made chips be sold to the Shenzhen-headquartered group.
China's reaction to that first blow demonstrated an incredible ability to adapt. Just five months after the decision, Huawei claimed it had manufactured a 5G infrastructure free of US components. This was the result of autonomous conception efforts that had been started much earlier by Huawei, allowing the company to design its own core chips as soon as 2018.
Huawei's policy reflected a general trend, responding to the Chinese authorities' call for reducing dependency on foreign-designed ICs. From 2018 to 2020 a growing number of Chinese firms –from automaker BYD to air conditioner maker Gree and internet giant Alibaba – established or acquired subsidiaries dedicated to semiconductor development.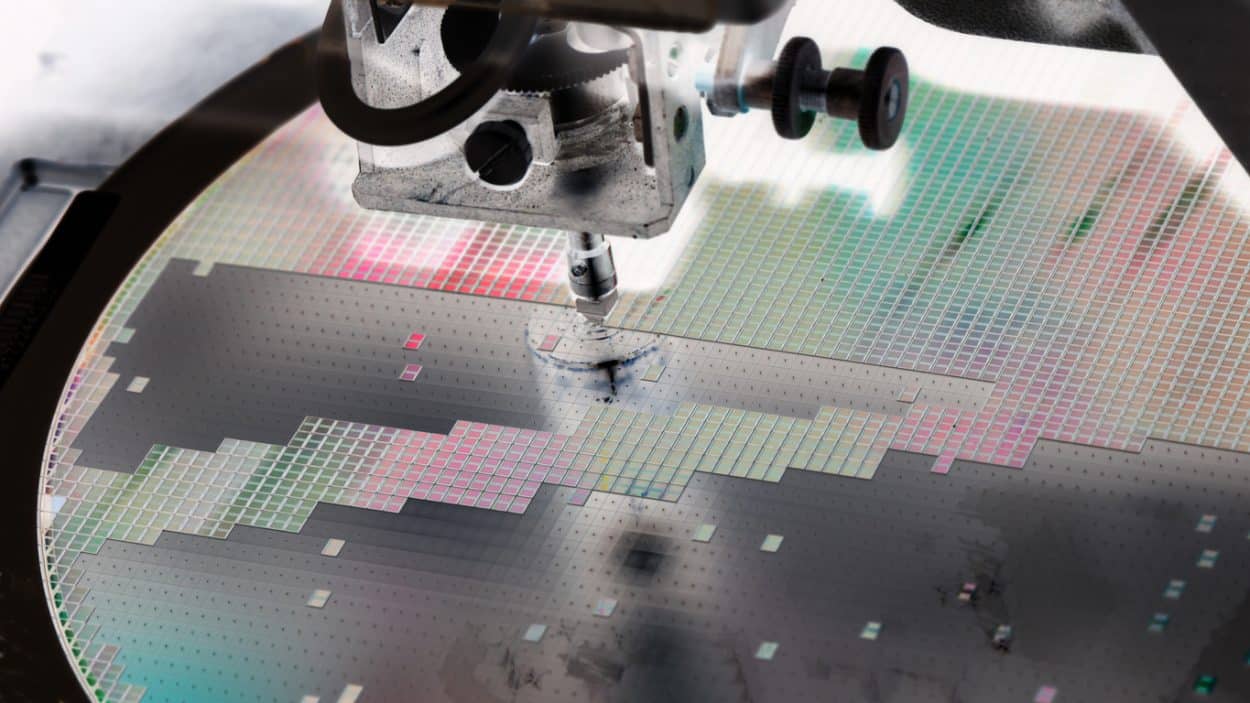 The Fabless Weakness
Following this reaction, the second blow dealt to Huawei – and China's industry in general due to the downstream implications of the group's products, and because others may follow – was much more devastating.
Identifying the weakness of a massively fabless Chinese IC industry, Washington displaced the threat from chip conception to chip manufacturing. The May 2020 decision (whose buffer period ends on September 15) imposed control on any component made using US technology. It thus concerned all major IC founders – including Huawei's main provider, TSMC (Taiwan Semiconductor Manufacturing Co).
Whereas China's industry consumes 60% of the world's chips, its production stands at a mere 15%. While quantity is a problem, manufacturing the quality of chips required is an even bigger concern. Huawei and other Chinese firms' most advanced products require 7 nm (nanometer) semiconductors. But SMIC (Semiconductor Manufacturing International Corp.) is limited today to producing 12 nm technology.
RELATED ARTICLES
Towards a Chinese Integrated IC Manufacturing Industry?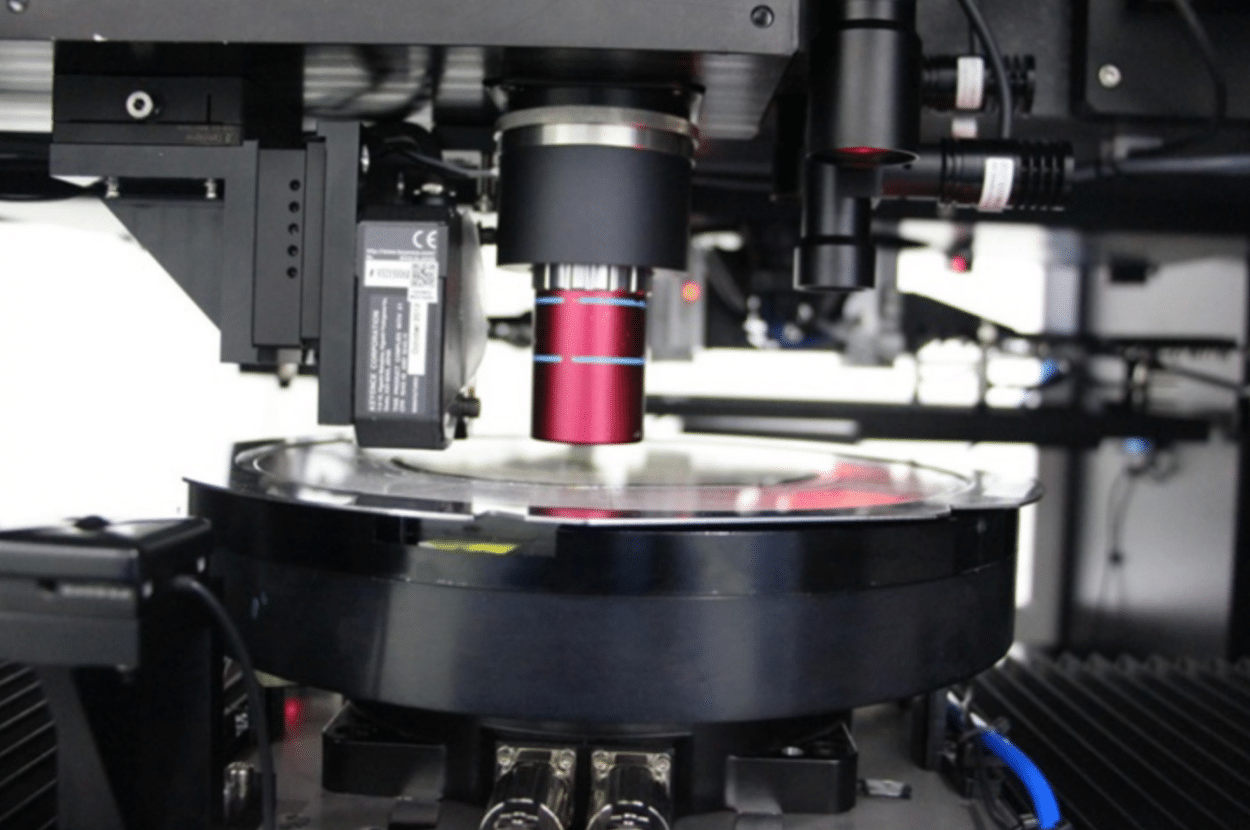 The finetuning of Washington's policy has prompted a sense of emergency in China. Over the summer, after more financing was channeled into SMIC, the State Council issued new instructions " to promote high-quality development of the IC industry." Encompassing tax exemptions and more funding, these are aimed IC manufacturers, as well as IC manufacturing equipment, materials, packaging and testing.
Despite this sense of emergency, the evolution has in fact been anticipated by China's industry. Led by centrally-controlled conglomerates, it has made notable recent inroads in IC manufacturing equipment. CEC (China Electronics Corp.) recently announced the first national development of a laser wafer cutting machine, and CETC (China Electronics Technology Corp.) announced China's first medium beam ion implanter. The same can be observed for advanced materials, with CETC for gallium oxide crystal or CASC (China Aerospace Science and Technology Corp.) for high-purity tungsten. Both gallium oxide crystal and tungsten could be used for making next-generation semiconductors.
But these are only a few advances in a huge and complex IC production chain, and mastering the full process cannot be achieved in a matter of months. China will face a time-lapse challenge before it can hope for an integrated IC manufacturing industry that meets the needs of its industrial champions.
Maneuvers will abound in the coming years as the chip battle has just begun.