On the occasion of the 20th anniversary of our publisher, the industry sourcing company DirectIndustry, we are celebrating 20 years of industrial innovations by giving the floor to the players that brought these innovations to life. In this interview, we focus on drones. Olivier Mondon, Communication Manager at DJI, gives his insights into 20 years of innovations in the drone industry.
20 Years of

DRONES

with… DJI
Headquartered in Shenzhen, China, DJI was founded in 2006. They have become a market leader in easy-to-fly drones and aerial photography systems.
Drone is the big innovation of the last 20 years:
What made this revolution possible?
Olivier Mondon: DJI was founded in 2006 by Frank Wang. Frank's lifelong passion has been flying model aircraft, but he knew that their potential was not being met because of how difficult they were to operate. As a part of his thesis at the Hong Kong University of Science and Technology, Frank developed a stabilization system that allowed radio-controlled model helicopters to hover in place automatically. This system became the basis of future DJI technology, with the goal to make complex aerial technology reliable, easy-to-use and accessible for anyone with a creative vision.
How did DJI manage to make drones accessible to everyone?
Olivier Mondon: We started off developing flight controllers, the "brains for drones", that added a level of autonomy that made them easier to fly. These features – including automatic hovering, GPS-enabled stability, automatic return-to-home systems – were first designed for radio-controlled helicopters, then applied to multirotor "drones" which are inherently more stable. As we saw our flight controllers being used on do-it-yourself projects, we designed our first all-in-one kit for hobbyists to build their own multirotor drone and install our flight controllers. One of the first things people began doing with the hobby kits was mounting a camera to get a unique aerial perspective. Seeing an opportunity in the aerial filmmaking space, we created larger aerial platforms (e.g. the earlier Matrice series) that professional filmmakers and photographers could use to get their cameras in the air. Today, professional filming drones such as our Inspire 2 with Zenmuse X7 or our Matrice 600 Pro for heavier camera systems have become indispensable in the industry. In 2012 we created the world's first ready-to-fly drone (Phantom), and it was much more accessible and affordable to general consumers. The Phantom's iconic white silhouette became the defining image of the growth of drone technology.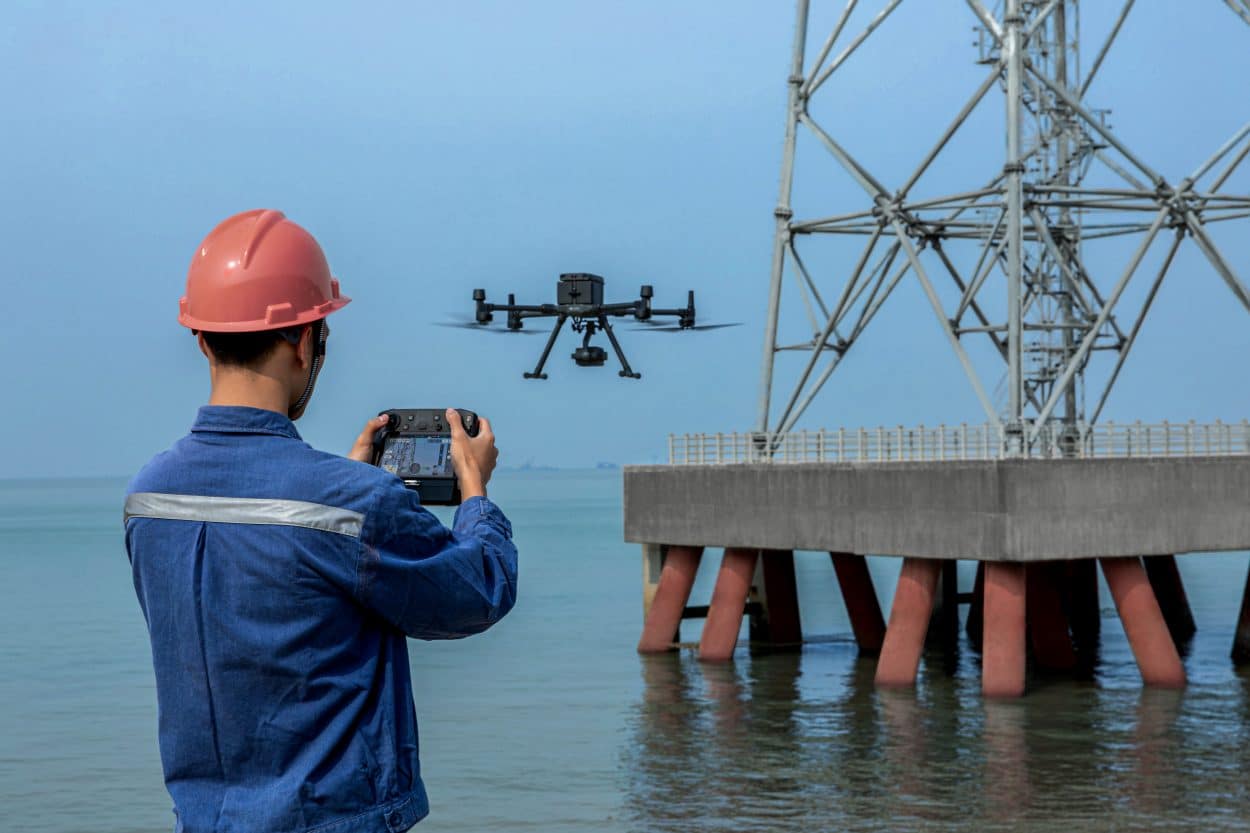 Your drones are now increasingly used in various industries.
Olivier Mondon: As of today, drones are adopted in fields as diverse as firefighting, search and rescue, real estate, agriculture, construction, infrastructure inspection, archaeology, journalism, and many other industries. There is a fast-growing demand for enterprise solutions worldwide, therefore in 2017 we launched our first out-of-the-box enterprise platform, the DJI M200 Series with interchangeable gimbals and tailored payloads. This was followed by the Phantom 4 RTK drone and DJI Terra software for precise mapping. We also created a smart, crop-spraying agricultural drone, the Agras MG-1 series in 2015, which facilitates the daily work of many farmers and has also been deployed (in November 2019) in the fight against Malaria.
Drones were mainly a military tool: how did it become an industrial tool?
Olivier Mondon: Drone is simply another word for unmanned aerial vehicle (UAV). It should not be a taboo word. Many people associate drones with military use. However, we represent drones used for civilian purposes in a large number of different fields. A more appropriate term we use is "flycam".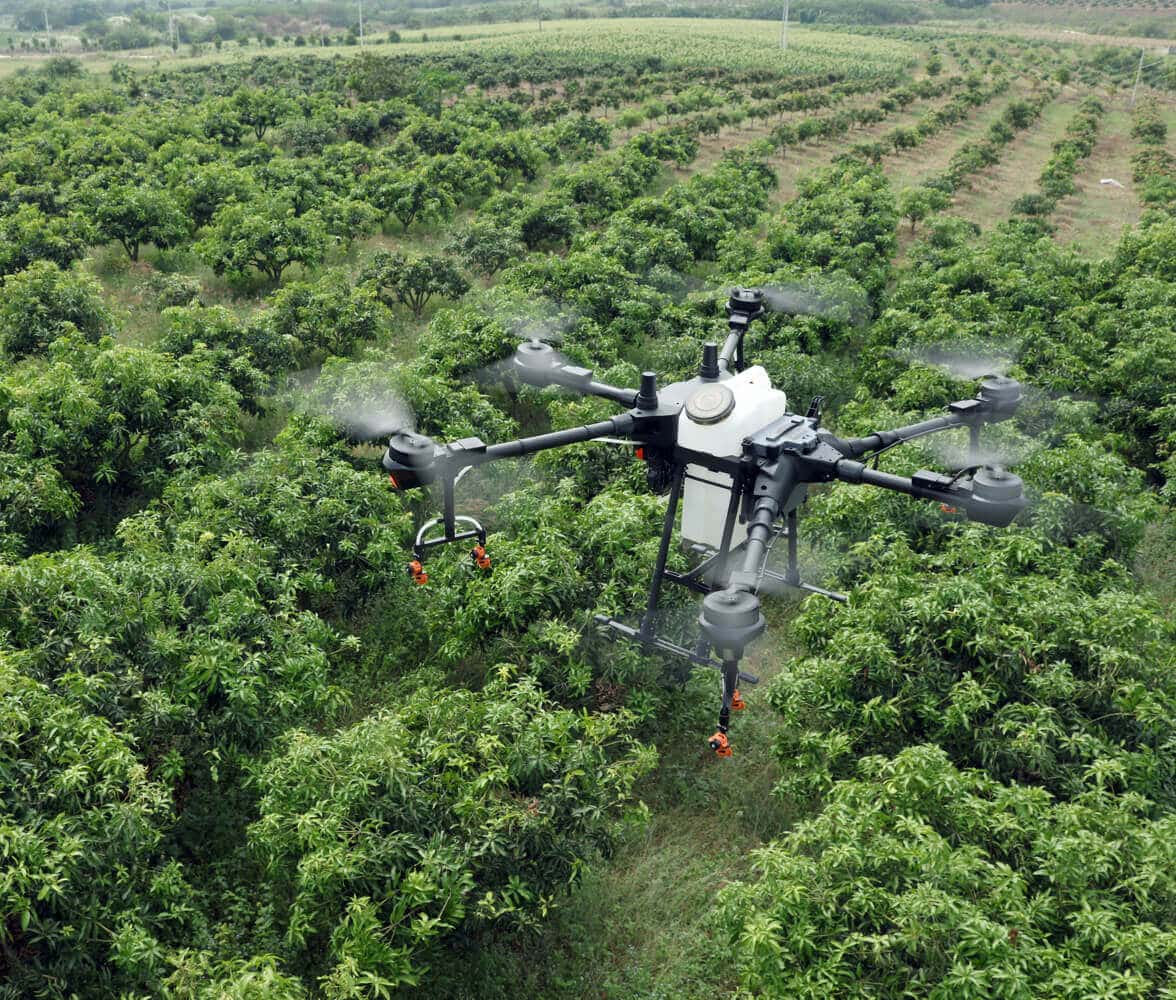 What is the impact of drones on the industrial sector?
Olivier Mondon: You would be surprised to see how drones are used to accomplish such a variety of tasks, from filming, to saving lives, to saving Cathedral, to help farmer to get into precision agriculture with crop aerial analysis or precision spraying from the Agras drones. Drones are used in almost all industries nowadays, from Energy companies like Shell, Airlines like American Airlines, or wind turbine makers, but they are also used by Search and Rescue professionals, architects, archeologists, miners, and scientists to predict the eruptions of volcanoes, measure radioactivity in Chernobyl, study whales biology.
How did you imagine drones would be 20 years ago?
Olivier Mondon: I did not know anything about drones 20 years ago. I knew about aeromodelling but could not imagine a quadcopter could simply and perfectly hover in the sky as our drones can today. Even if almost everyone is now getting familiar with drones, they are still a very young technology. If we are the leader in this new industry, we are just about to become 15 years old. Most of our engineers were still children 20 years ago and had no idea they would be pioneering this new technology which developed and grew rapidly over the last years.
Did Yann Arthus Bertrand, the most famous aerial photographer in the World thought that he would exchange his helicopter rides to film the beauty of our planet for drones 5 years ago? No, he thought drones were too limited and would never do the job. We are proud that our technology proved him otherwise as he embraced our drones since 2017 and is now filming with drones his new movie.
Did we think that drones would become the new angels of our cathedral saving Notre Dame and Nantes's Cathedral from the flames by professional firefighters adopting and deploying them to get an aerial overview of the situation?
Drones are also used today in the fight against coronavirus. Drone technology has emerged as a key tool to support those who operate at the frontlines as more and more Public Safety entities engage in finding out how it can aid in their missions.