Edesia Nutrition is a non-profit organization that manufactures ready-to-use therapeutic foods for vulnerable populations. Thanks to the implementation of advanced manufacturing technology, they were able to triple their output and reach more malnourished people.
Advanced manufacturing and humanitarian aid are not often thought of together. Edesia demonstrates an example of how modern technology can support non-profit organizations. Edesia takes its name from the Roman goddess of food. This American organization was founded in 2009 and produces packets of Plumpy'Nut, a peanut paste developed by a French company Nutriset, that can treat severe malnutrition cases very quickly.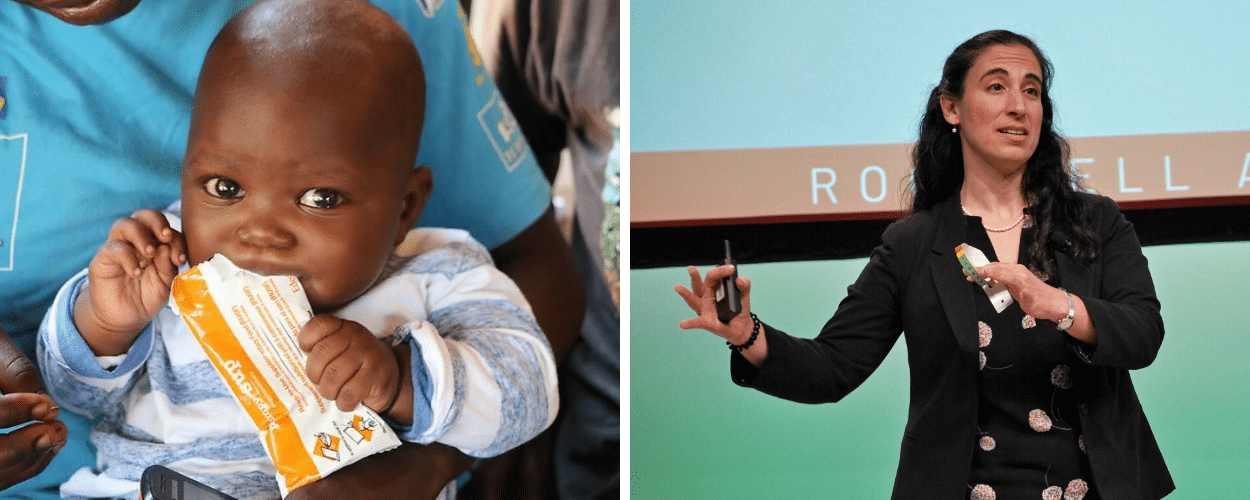 While they started out very manual, in 2015 they decided to improve their process thanks to automation technology. Edesia's Executive Director Maria Kasparian told us:
"There was a movement in the humanitarian sector at that time to make more at a lower price. Even though it is a mission-driven humanitarian industry, there is a lot of competitive pressure for lowering the price so that we can treat more people. We realized that in order to be efficient and competitive in this industry, our manual processes were not enough. We had to change. So we started implementing advanced manufacturing and automation."
They turned their small manual Rhode Island factory (New England) into a state-of-the-art automated facility. They first worked with system integrator Hallam-ICS and incorporated Rockwell Automation's PlantPAX distributed control system for batch process control. They then implemented robotics systems. To ensure food safety, they also monitor the blend with a water activity measurement system. Aqualab, by Meter Group, allows to control shelf life and measures water activity with an average 5 minute read time and ±0.003 aw accuracy.

"We went from manually handling 20kg bags to moving 1 tonne of big bags using cranes. We have a control system to monitor the blend. We also automated our production lines and implemented robots. We now have cobots that pack the boxes and send them to another cobot which puts the nutritional information on them. Then the boxes are sealed, go into x-rays, move to the warehouse where another robot is packing them into making a pallet. Advanced manufacturing with automation is really sophisticated and exciting and it is really solving problems."
Surprisingly, adding automation did not mean removing people from the equation. The organization's core purpose is to create a social enterprise to help treat malnutrition while creating jobs at the same time. At Edesia, a quarter of staff members are from Rhode Island's refugee population from Liberia, Sierra Leone, Burundi and Congo. So the goal was to keep all employees.
"At first, we did not want to automate too much because we did not want to remove people from the factory. But in the end, automation resulted in the increase of our production, so we had to increase our staff."
Edesia now counts 105 staff members. With the technological upgrades, the organization has expanded the size of its facility from 15,000 sq ft to 85,000 and has almost tripled its annual output from 9,000 metric tons of food to 25,000. They are now making 1.2 million packets of food every day.
Employees also have improved information for decision-making as the organization now uses real-time process control systems metrics by Rockwell Automation. This offers analysis in real time and improves efficiency.
"We have real-time data displayed on screens up in production and in key areas so we can see in real time how we are managing, what is the value stream, what the issue might be. We can see a problem sooner and address it immediately."
According to Maria, in 2019 the process metrics technology resulted in a 20% increase of the organization's capacity. Edesia's production is stable today, but the organization has many other projects for the future, Maria told us:
"We need to increase our flexibility. We need to be able to scale up and scale down in the humanitarian products. We are also working on a new production for domestic sales."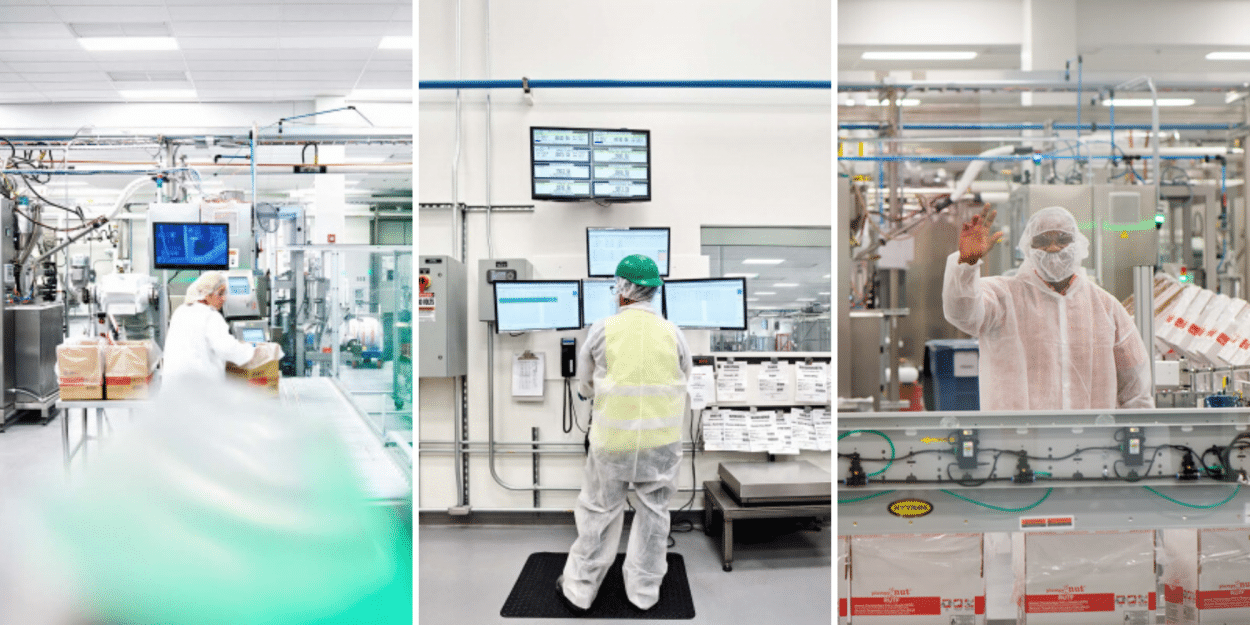 They have started a new line of ready-to-use food in the same factory but in a different room. These commercial products are a bit different from the humanitarian ones as they have different nutritional purposes. They are initially for the US market and target an audience of young children and adults who need nutritional supplements.
"For us, it is another say to support our sustainability financially. A lot of the new challenges with these commercial products is that the process is still a bit manual, so we are looking for more automation solutions for assembling and packing those products."
3 million people die every year as a result of malnutrition. In less than a decade, Edesia has saved 11 million lives in 55 countries. Maria concludes,
"Innovations have helped us lower the cost of humanitarian efforts and reach more children."