IBM's supercomputer Summit is playing a critical role in the global race against COVID-19
Summit, the fastest, smartest and most powerful computer in the world, is helping medical scientists decode the virus in a bid to defeat it. Dave Turek, Vice President of Technical Computing, IBM Cognitive Systems, explains the computer, based at the Oak Ridge National Laboratory in the US, has also been used to identify existing drugs and natural compounds that might help fight the disease.
"Using Summit, researchers from Oak Ridge National Lab and the University of Tennessee were able to simulate 8,000 compounds in a matter of days to model which could impact that infection process by binding to the virus's spike. They have identified 77 small-molecule compounds, such as medications and natural compounds, that have shown the potential to impair COVID-19's ability to dock with and infect host cells."
Super Powerful
One million times more powerful than the fastest laptop, Summit came about through a public-private partnership between IBM, the US Dept of Energy, Oak Ridge National Laboratory, NVIDIA, Mellanox, and Red Hat, Mr Turek says.
"The IBM POWER9 CPU at the heart of Summit was built from the ground-up for the most data-intensive workloads like AI and high-performance computing. Summit is so powerful that, if every person on Earth completed one math calculation per second, it would take 305 days to equal what Summit can do in one second."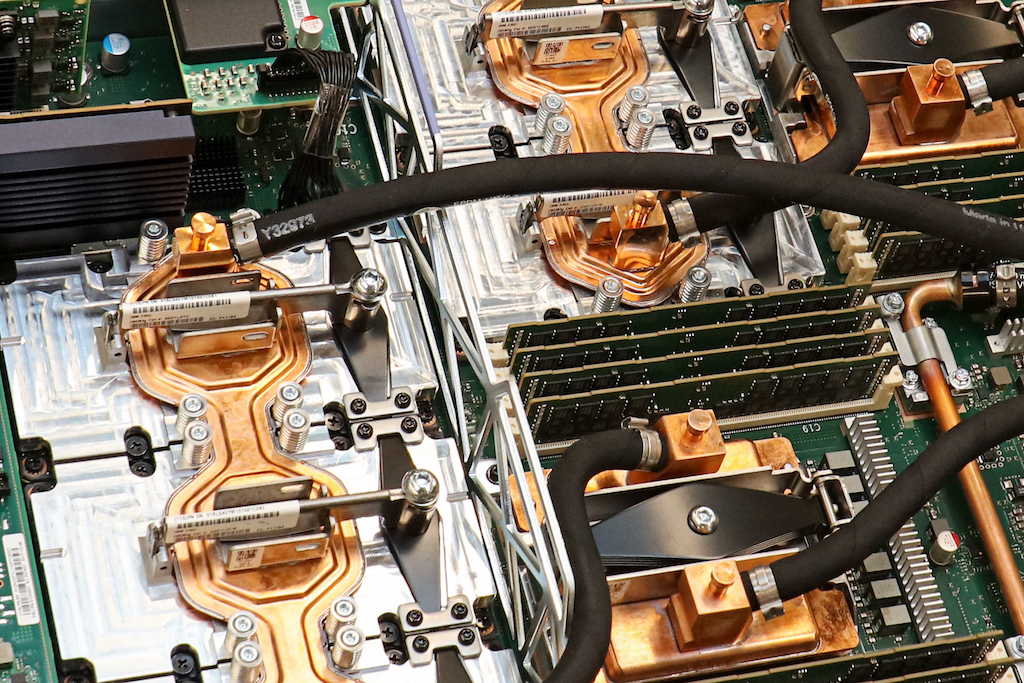 A Platform for Research
IBM brought together leading supercomputing platforms from the Federal government, academia, industry, and other public and private entities to form the COVID-19 HPC Consortium, he explains.
"The consortium has brought together over 400 petaflops of supercomputing resources, including Summit, to provide a platform for researchers to leverage to better understand and find treatments for COVID-19. Supercomputing can play a critical role in scientific discovery around COVID-19, and other scientific disciplines like physics and chemistry, through performing advanced simulations in a fraction of a second that would take months, years, or even a lifetime if researchers had to calculate them by hand. In the case of biological research like COVID-19, imagine if researchers could use only traditional methods to understand the virus, which would require cultivating countless viral samples in a lab, monitoring them over time, then arduously testing and observing to see what treatment compounds could have a result. Supercomputers drastically speed the time needed to do this."
Working Together
At launch, he continues, the consortium boasted more than 330 petaflops of supercomputing power. That has since grown to more than 400 petaflops.
"The group has received 35 proposals from scientists worldwide: 19 have been matched with supercomputing systems and 11 of those experiments are already underway. The projects fall into three core categories: better understanding the protein structure of the virus; using AI to identify cellular binding sites or narrow down molecular candidates; forecasting the spread of the pandemic."
Transforming Medical Science
Professor Mark Parsons, Director of EPCC, the supercomputing center at the University of Edinburgh, says supercomputers are transforming medical science.
"The idea of supercomputers really started in the 1970s – they were the computers of the day that were the fastest, the biggest and the best. Every year since then they have remained one step ahead of everything else. Summit is the largest in the world today and, in terms of capability, can do calculations in a day that would take six to nine months for any other computer to do."
Supercomputers are now being used in the biomodelling and understanding of the genomic information of the virus to better understand why some people become more ill than others.
"Five years ago, the use of supercomputers by medical science was very limited but now it has become much more commonplace. It is interesting to look at how they are being used in this crisis: if this had happened 10 years ago, nobody would have been using them in this way."
---
SEE ALSO: Cloud Quantum: Supercomputing Spreads into the Cloud
---