Several firms such as Ferrari, McLaren, and Airbus are retooling their productions in order to manufacture medical equipment such as ventilators to help healthcare workers, as the crisis in many countries is getting worse. How are they managing to switch their output? What are the challenges they are facing? Read our report to find out.
Many governments have declared war on the coronavirus epidemic. They have encouraged and even ordered domestic manufacturers to join the fight against covid-19 by producing much-needed medical equipment such as face masks, hydroalcoholic gel and ventilators. As the number of coronavirus deaths continues to rise in Europe and in the US, and the lack of medical and protective equipment becomes unsustainable, some companies have started producing the required items.
LVMH, the French luxury cosmetics conglomerate has been using three of its French perfume and cosmetics production sites (Christian Dior, Guerlain and Givenchy) to manufacture 12 tons of hydroalcoholic gel per week. So far, the group has delivered bottles of hand sanitizer free of charge to 39 French hospitals in need.
Textile companies like Zara and Gap have also started producing fabric protective masks to help face the shortage. And Boeing has just announced it will use its 3D printing capabilities in the United States to manufacture face-shields.
But another piece of equipment is mobilizing many industrial forces: the ventilator. Ventilators move air in and out of the lungs. They are crucial for coronavirus patients who are suffering from breathing difficulties: these machines are keeping them alive. And all countries are sorely lacking. This is why some car manufacturers, at the instigation of their governments, have started working on making new ventilators.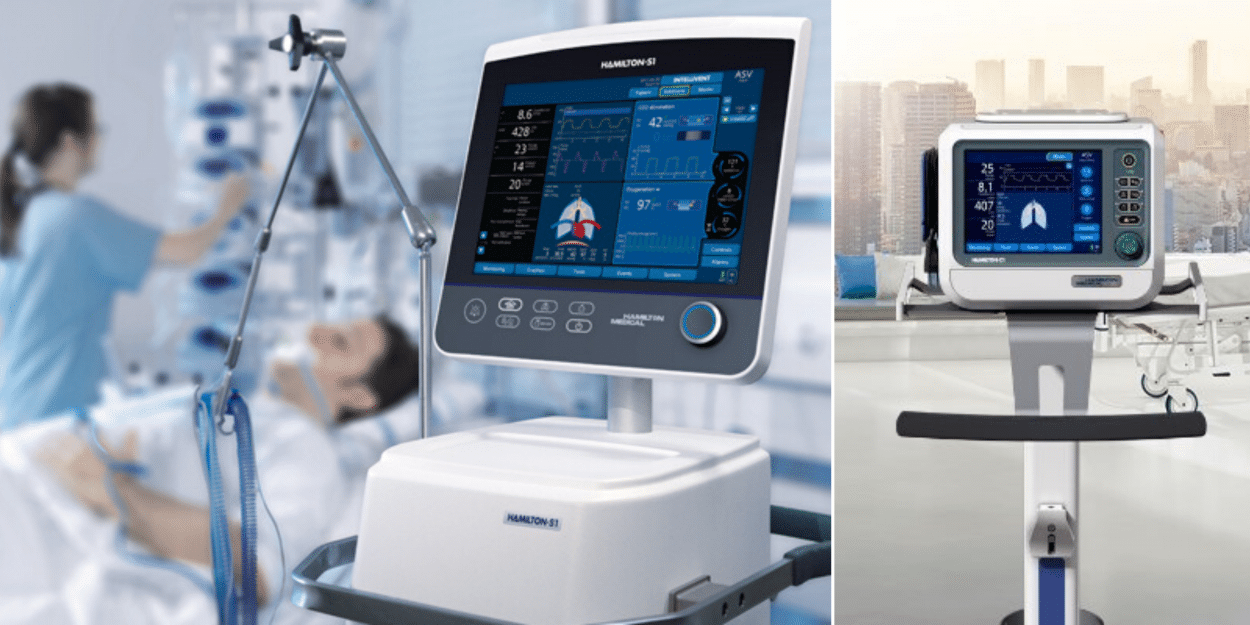 Manufacturers to Make Ventilators
Ventilators are relatively complex to make as they require from 500-1,000 parts. Single manufacturers are not able to produce these on their own so they are forming partnerships or consortiums.
>> In Italy
Car manufacturers Ferrari and Fiat as well as car parts maker Marelli are in contact with Siare Engineering, Italy's number one ventilator manufacturer, in order to produce and assemble these live-saving machines rapidly. As the death toll in Italy is reaching new heights daily (over 10,000 people have died of coronavirus according to the latest figures), the need for more ventilators quickly is vital.
Italian newspaper Corriere della Sera reported that Ferrari is considering using its Maranello factory to make 300 ventilators a week. Their final decision has yet to be made public.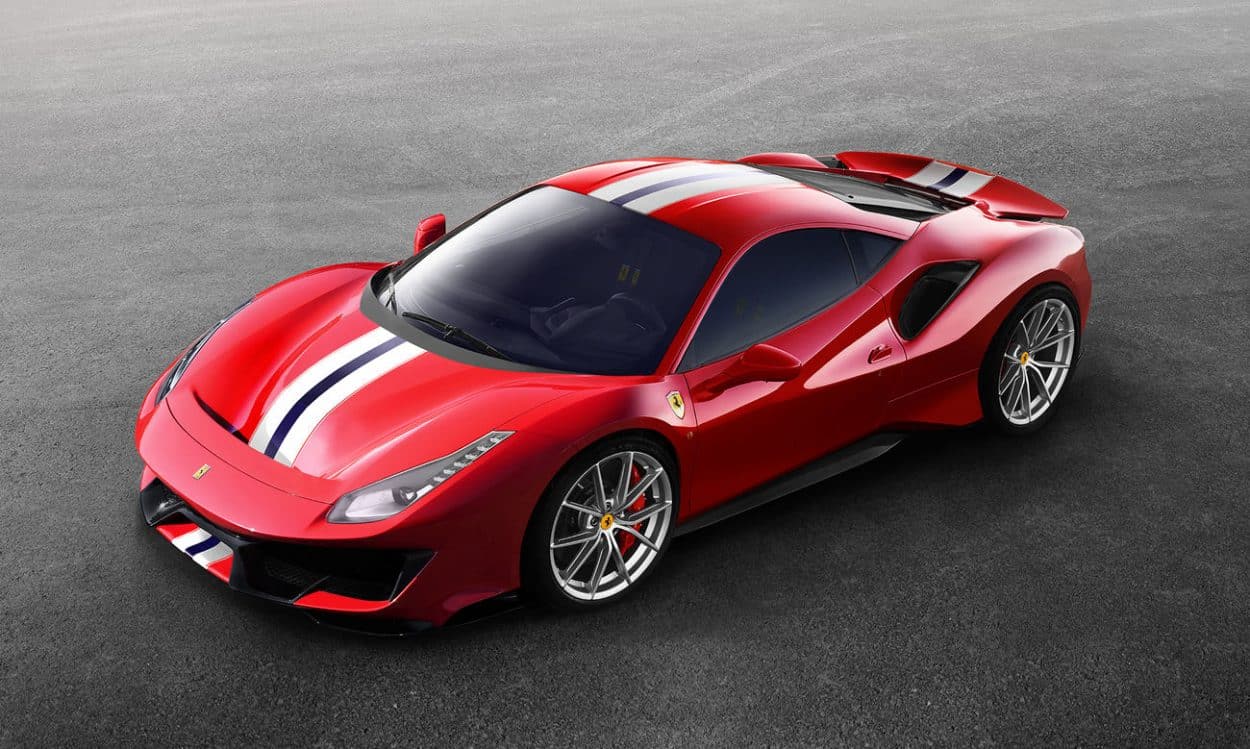 >> In the UK
Boris Johnson called on UK-based car manufacturers to aid in the production of ventilators and other necessary medical equipment. 30,000 ventilators are needed according to the authorities, who fear the peak of the epidemic could arrive within 14 days. So far, according to Matt Hancock, the health secretary, the NHS only has 5,000 ventilators.
A consortium of significant UK industrial, technology and engineering businesses from across the aerospace, automotive and medical sectors, has come together to produce 10,000 medical ventilators for the UK. The VentilatorChallengeUK Consortium is led by the High Value Manufacturing Catapult, a group set up by the British government. Companies involved include Airbus, GKN Aerospace, Renishaw, Rolls-Royce, Siemens, Thales and UK-based F1 teams such as, McLaren, Mercedes, and Renault.
In a statement issued on March 20, Formula 1 announced that: "All the teams have expert design, technology and production capabilities, and specialize in rapid prototyping and high value manufacturing, which is hoped can be applied to the critical needs set out by the government."
According to various sources, McLaren is considering designing a new basic version of a ventilator to help treat patients more quickly.
>> In France
The French government has requested the formation of a consortium of industry leaders to produce more ventilators. This group is led by Air Liquide, France's unique ventilator manufacturer, and includes automakers PSA, automotive supplier Valeo but also industrial players such as Schneider Electric. According to President Macron, this consortium is expected to produce 10,000 ventilators by mid-May.
>> In the US
GM, Ford and Tesla are taking the same path and contributing to making life-saving machines. Ford said they were partnering with GE Healthcare and 3M to design machines that include car components such as batteries and fans. Tesla CEO Elon Musk tweeted that "We will make ventilators if there is a shortage."
Why Car Manufacturers?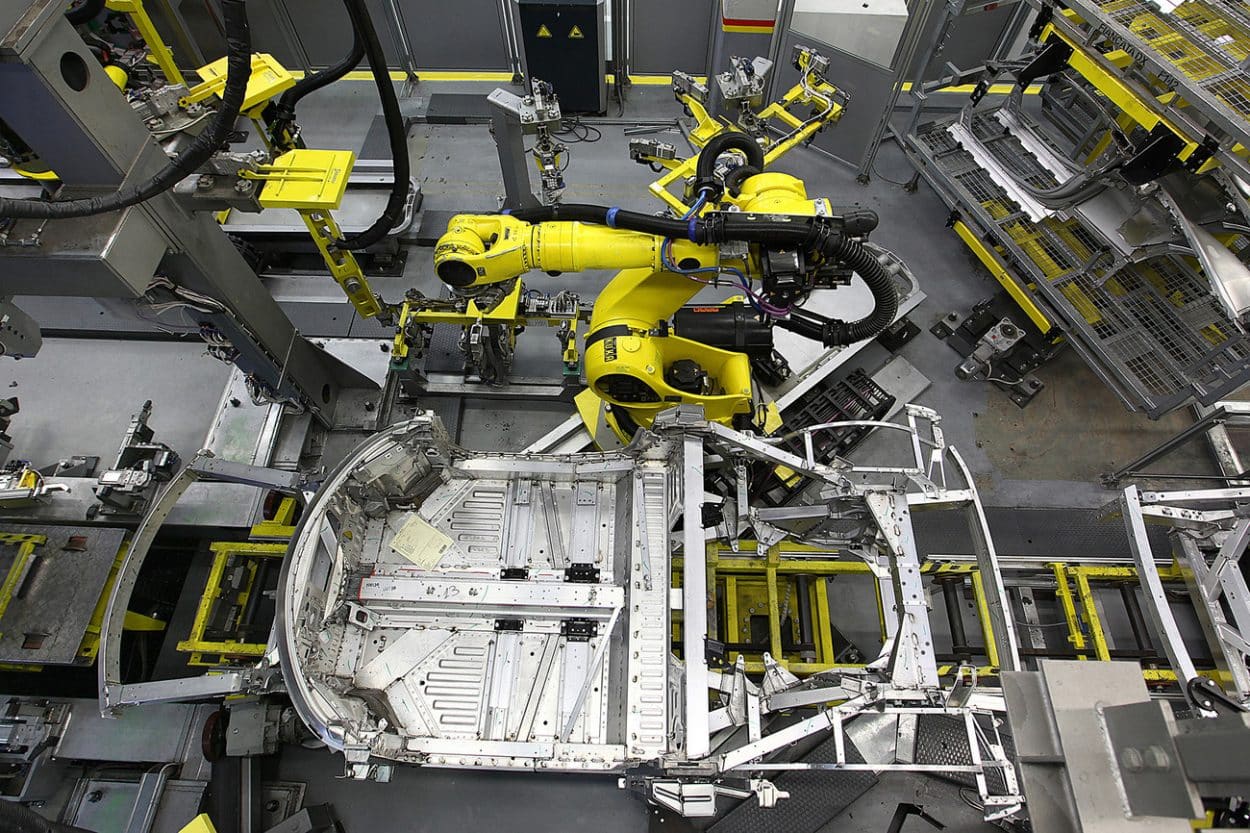 Why are so many automakers getting involved in this race to produce ventilators? Andrew Thompson, Medical Devices Analyst at analyst firm GlobalData, reckons that:
"Car companies have a flexible approach to assembly. They also have advanced rapid prototyping capabilities which are now of such a quality and suitable for relatively small scale manufacture; 10-20,000 units for an industry that normally thinks in millions, is quite small. Hence much has been said about the use of 3D printing by these manufacturers, but you would struggle to find any 3D printed part on a modern car."
In an interview with Reuters, Gianluca Preziosa, Siare's chief executive, also admits that the advantages of partnering with car manufacturers are first their expertise in electronics and pneumatics, and second their ability to access and purchase parts and components very easily, which can be a challenge for smaller firms, especially amid coronavirus-related disruption to global supply chains.
The aerospace industry is also being drafted for ventilator duty. Meggitt, which builds components including oxygen systems for civil aerospace and military fighter programs, is partnering with GKN, Thales and Renishaw. Airbus also said it was offering its 3D printing and production facilities to start making ventilators. According to a source close to the company quoted by the New York Times on March 19: "The aim is for there to be a prototype in two weeks and for manufacturing to start in four weeks."
Changing Production in a National Emergency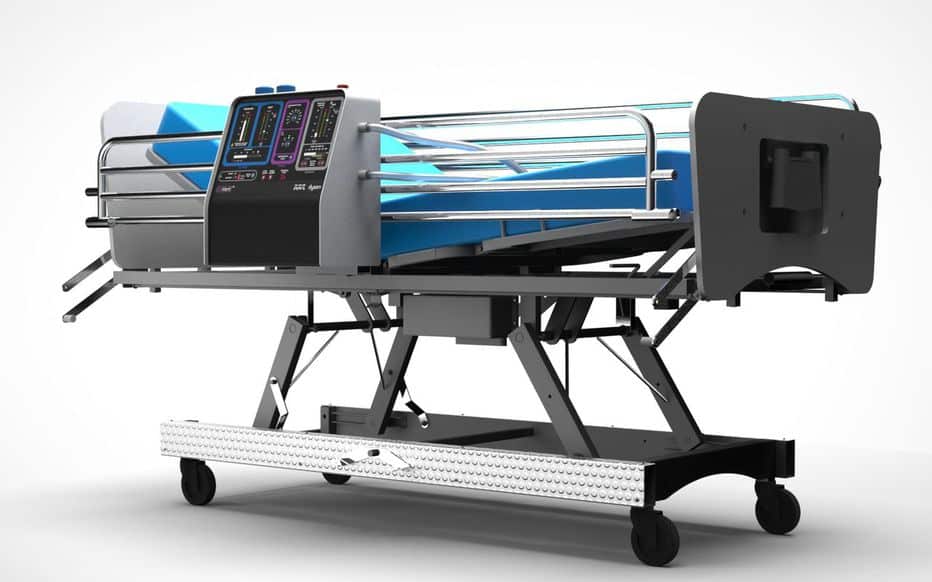 For Andrew Thompson, this is not the first time that the manufacturing industry has demonstrated an ability to change remarkably quickly in the face of a national emergency:
"WW2 is replete with manufacturers such as Ford taking on projects such as gun manufacture, along the way, improving the way things are made. I think ventilators does expose a potential issue as to how medical devices are manufactured. And there is a considerable potential for cost savings through engineering improvements."
New technologies available today are also facilitating this switch. Kathleen Mitford, Chief Strategy officer at software company PTC told DirectIndustry magazine how their augmented reality solution Vuforia is supporting the ventilator production in the UK. PTC is one of the companies involved in the UK Consortium.
"PTC's employees have shown medical device company Smiths Group how to use Vuforia Expert Capture to capture manufacturing processes and transfer them to automotive and aerospace supplier GKN in order to help them expand ventilator production. Medical devices companies and other manufacturers right now need to ramp up their production and they don't have enough trained workers. So Vuforia can help capture the procedures and then share them to manufacturers so that more ventilators can be created more quickly."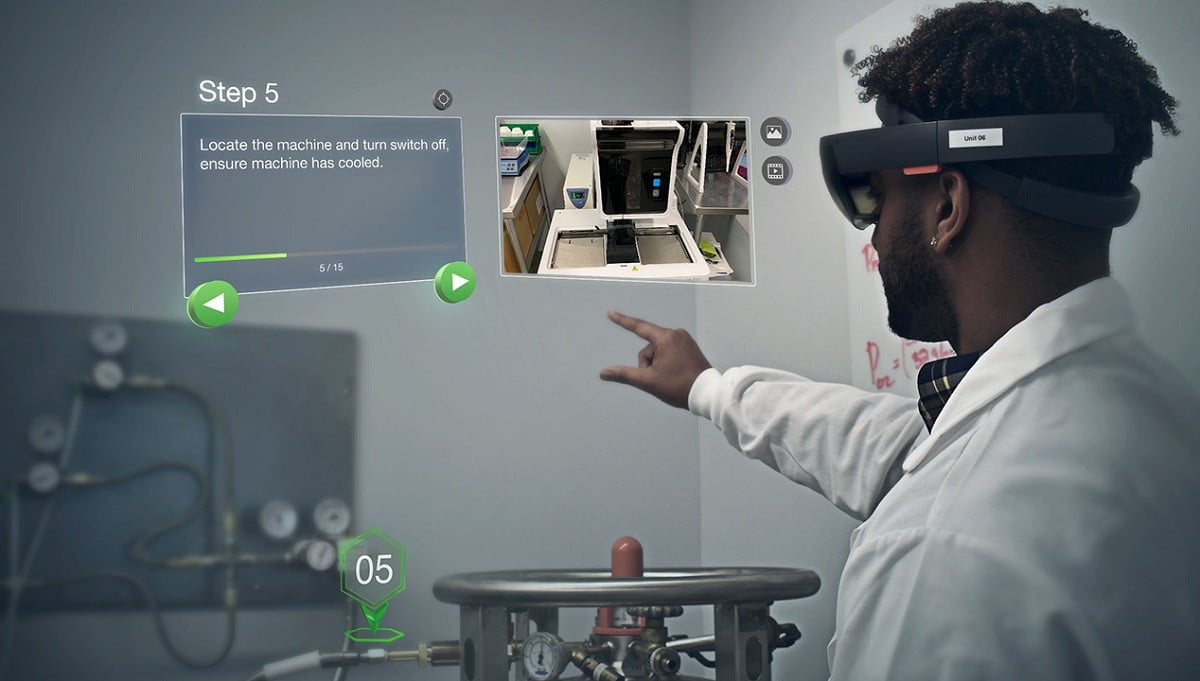 Production to Begin this Week?
A question remains though: will these businesses be able to deliver these life-saving machines before the peak of the epidemic happens in Europe? For Global Data's Andrew Thompson,
"It's unknown how successful this more complex approach will be; while Dyson is now taking orders for their 10,000 ventilators, they anticipate it will take months to fulfill. On the other hand, consortia, such as the one lead by Meggitt, are no strangers to defense projects, which are often characterized by an Urgent Operational Requirement (UOR), and the typical model is a single prime contractor managing a team of companies partnering up to deliver high value, complex engineering projects in a very fixed timeframe. This model doesn't work so well where there are cost constraints, but the UK government has already indicated that cost is not a consideration."
DirectIndustry magazine contacted the High Value Manufacturing Catapult to find out more about it. We were told that all teams were fully focused on "the time-critical project" and wouldn't comment further. However, in an email received today, the consortium said:
"The consortium will now accelerate production of an agreed new design, based on existing technologies, which can be assembled from materials and parts in current production. The device combines existing proven clinical equipment and is the clinicians' first choice for the RMVS. The consortium is now working at full speed to take the necessary steps in order to increase production of this design. Production will begin this week."
Coronavirus has killed over 40,000 people worldwide and 860,000 people are infected.