Weber Ultrasonics is a German company that develops ultrasonic welding components. They do not make masks, but their technology is critical for mask manufacturers. Their technology is currently in the spotlight as the process is used for protective mask welding.
All countries are currently facing a shortage of protective masks. In order to respond to the demand and fight the spread of the coronavirus, some companies are changing their production to start manufacturing masks. Foxconn led the way last month in China. Today, with the rise of the epidemic in Europe, European manufacturers are following in Foxconn's footsteps. Miroglio, an Italian firm specializing in the manufacture of ready-to-wear clothing and fabrics, has recently announced it will stop its production to make masks.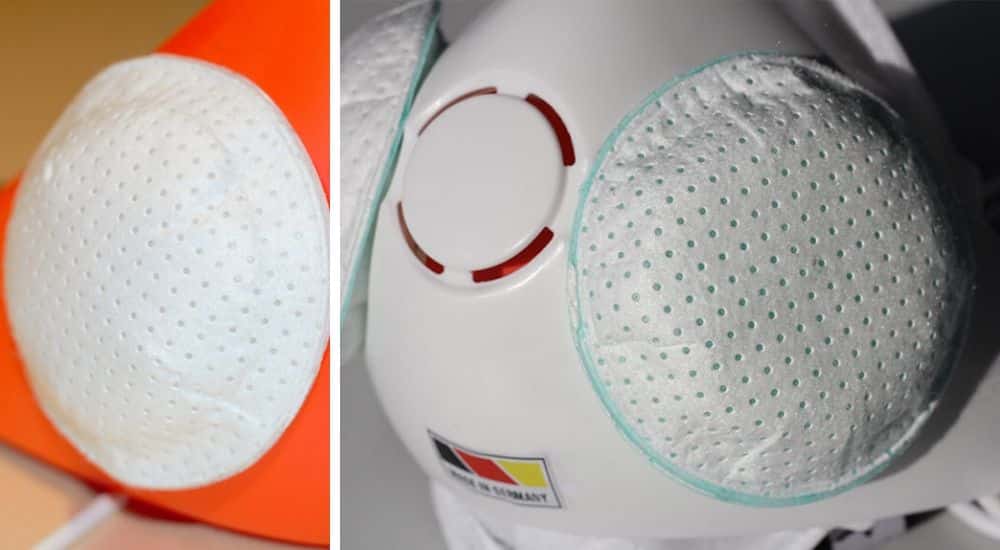 Germany-based Weber Ultrasonics are not making masks yet, but their ultrasonic welding systems are critical for mask manufacturers. This was the case before the outbreak of the Covid-19, as manufacturers of hygiene and medical products made of polypropene, a material based on nonwoven fabrics, already rely on ultrasonic welding. But since the outbreak, the company is facing a growing demand for their ultrasonic welding components, says Christian Unser, chief sales officer at Weber Ultrasonics:
"The situation is critical everywhere but for companies like ours, business is good. We are already working with mask manufacturers and many of them are reaching out to us to get ultrasonic components such as generators, boosters, converters and sonotrodes."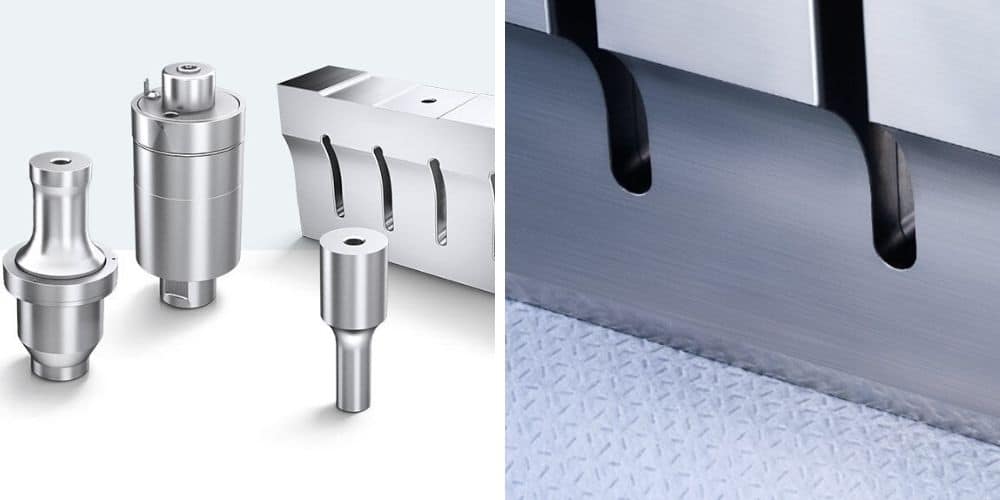 So what is this ultrasonic process about? The process is simple: an ultrasound converter changes the electrical signal which is produced by a generator into mechanical vibrations. The vibrations are then transmitted to the workpiece to be welded, the nonwovens in this case, via the booster and the sonotrode through a specific pressure. This will in turn generate a frictional heat and lead the material to melt and bond the part together.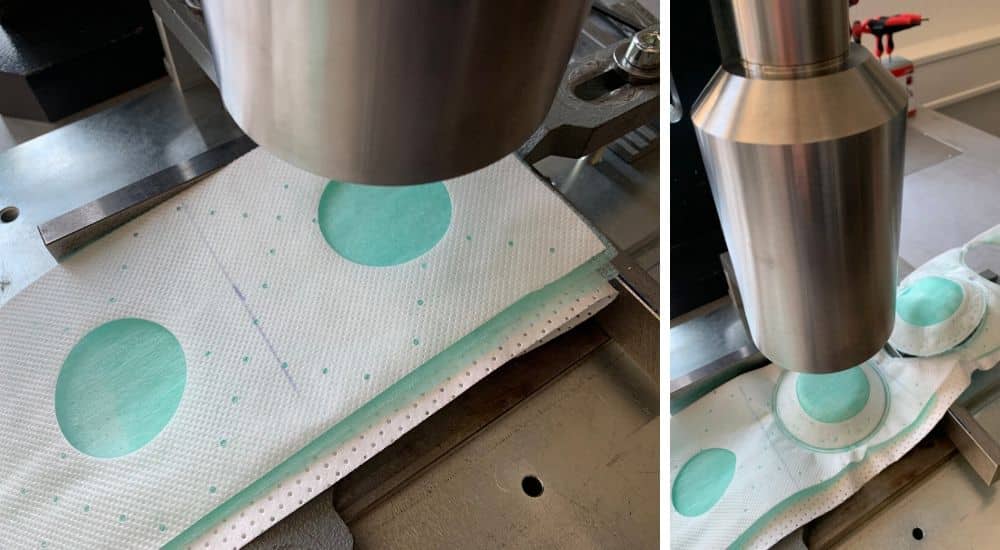 According to Christian Unser, the welding, laminating, cutting and embossing of nonwoven and web materials with ultrasound offers numerous advantages compared to thermal solutions or adhesive processes.
"Ultrasonic welding is a reliable, productive, cost-effective and safe process. Welding of nonwovens with ultrasound guarantees soft and flexible surfaces, as there is no radiant heat during welding so no risk of hardening can occur. The energy is used precisely and in a targeted manner so that web materials do not become warped. There is also no need for adhesives or glue, so there is no risk of having adhesive residues build up on rollers and pulleys in production. It is a much cleaner process."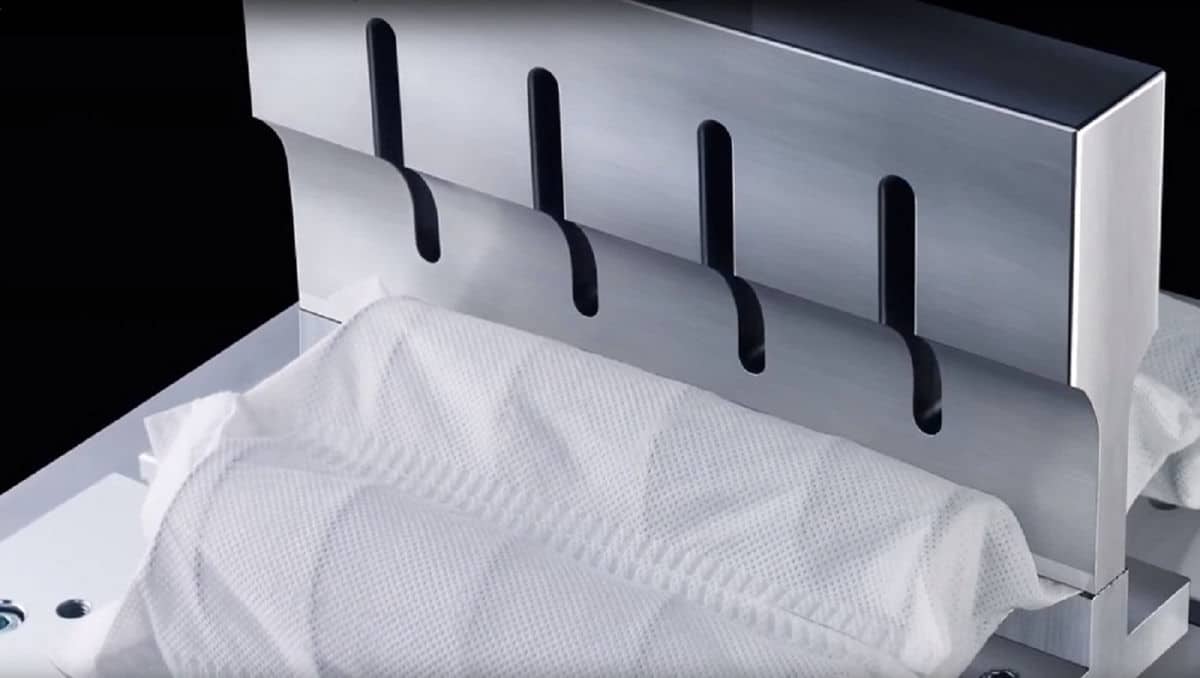 Another advantage is speed. As ultrasonic energy reduces friction, it increases production speeds, and can lead to welding of web materials at over 600 m per minute. In these times of mask shortage, this is an incredible advantage.
Temperatures also stay low despite long process times, unlike thermal processes where the tools are continuously heated and can lead to fire risks.
Ultrasound welding is suited for the mass production of all types of mouth and respiratory protection masks, such as surgical masks.
Despite the situation in Germany, the company is still running. While they aren't making masks yet, Christian's team is currently working on a machine to 3D print masks.
"We are building the machine and we could start producing masks next week. Making one mask could take one minute which is a slow process. We want to produce the masks for our employees in priority because they are still working in our facilities in Germany. We will sell the rest after."
The next concern is the availability of raw products, the nonwoven fabrics, which could soon run out.