Whereas most other industries have long embraced the digital revolution, the petroleum industry is only slowly and somewhat reluctantly making the transition.
In 2010 the most valuable company in the world was Exxon Mobil. Several other oil & gas companies jockeyed after in the top 10, but today the list is mostly dominated by technology companies such as Amazon, Apple, Google and Microsoft. After decades of basically printing money, the oil & gas industry is facing new challenges while slowly trying to embrace digitization and taking a step towards the fourth digital revolution in which the digital and physical worlds merge thanks to technologies such as artificial intelligence, Internet of Things (IoT), robotics and cloud computing.
James Zhang is vice president of market development at PTC, which provides IoT solutions to the industry. For him,
"3-4 years ago, when I talked to oil and gas companies they would ask, 'what is IoT'. Now they all know and more companies are going from proof of concept to real scale when it comes to digital solutions."
What exactly those digital solutions are depends on the sector of the industry – it can be anything from putting cheap high-definition cameras next to drilling holes to instantly analyze whether there is oil underground, to using AI to analyze where trucks should go drop fuel off in areas with the most demand at the moment.
"The more efficient you are, the more competitive you are."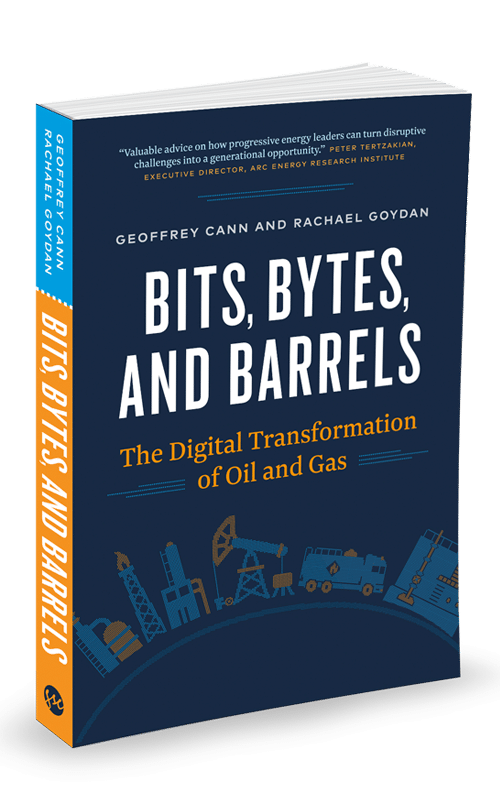 One of the biggest trends is IoT and sensors are being put on equipment and machinery giving access to new and easily transferable data. IoT also makes it possible to predict when equipment needs maintenance and it can make workers in the field more connected by way of augmented reality goggles that add a virtual blueprint or instructions to their field of vision when they need it. Geoffrey Cann, an adviser on digital strategy and innovation in oil & gas and author of the book 'Bits, Bytes, and Barrels: The Digital Transformation of Oil and Gas' says:
"It's like the human body – data is the blood, the Internet of Things is the sens

es, AI and machine learning is the brain interpreting the data and automation and robotics are the bones and muscles that apply the interpreted data to do real work."
He stresses that despite the initial cost for going digital, it can be well worth the investment.
"The application of digital tools to finding and producing petroleum will expand the oil reserves by at least 5%. That may not sound like a lot, but that's 500 billion barrels of oil worth 22 trillion dollars."
Lagging Behind Other Industries
Despite the recent growth in digitization, oil & gas is almost reluctantly embracing the new technologies compared to other industries and still hasn't found out how to fully take advantage of the possibilities, confirms Geoffrey Cann:
"The industry is extremely slow and cautious at making changes. I don't know of a single oil and gas company that says 'we're going to be a digital-first company'. They're not fully committed to making radical change."
That's partly due to the fact that the industry's assets are dispersed and located in harsh environments where access to data can be challenging and the infrastructure is not always in place. It also makes robotics tricky as robots tend to do better in controlled, confined environments such as a manufacturing floor or warehouse.
"But the industry is caught between potential growth and uncertainty on how big the demand will be, so they don't have much of an option but to make themselves as efficient as possible."
While executives see the benefit to digitization, it's sometimes a hard sell to workers, says James Zhang:
"If you go out in the field and ask someone to change the way they've been doing their daily job for 30 years, that's very challenging."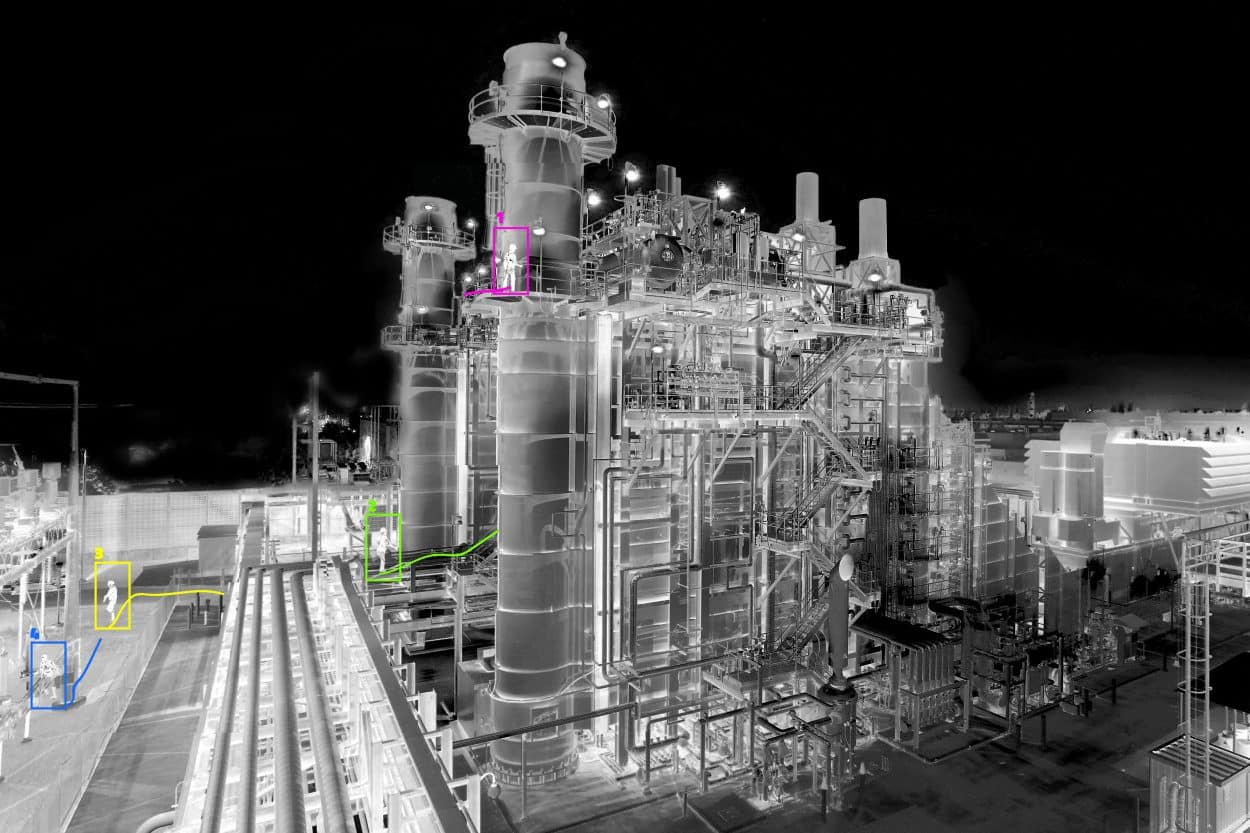 A New Powerhouse
Two of the industry's stalwarts have seen a unique opportunity in digitization and last year automation leader Rockwell Automation and leading oilfield services provider Schlumberger created the joint venture Sensia that is sure to be a powerhouse when it comes to digital solutions. By combining Rockwell's IoT and data solutions with Schlumberger's analytics and instrumentation, Sensia seems like match-making at its best.
"We saw an increasing demand from customers and the impetus was to bring together petrotechnical expertise along with industrial process automation."
By improving surface measurement and analyzing massive amounts of data from current assets, Sensia believes that they can help customers optimize production of current wells rather than provisioning new ones. Whereas automation of equipment is already happening, the automation of data and AI is lagging behind – partly because companies don't understand the data they already have available but are not necessarily connected to.
"We used to talk about big data but now we talk about torrential data. But information in abundance does not mean you can do anything meaningful to drive efficiency, so it's important to automate that data and deliver the right information to the right people at the right time."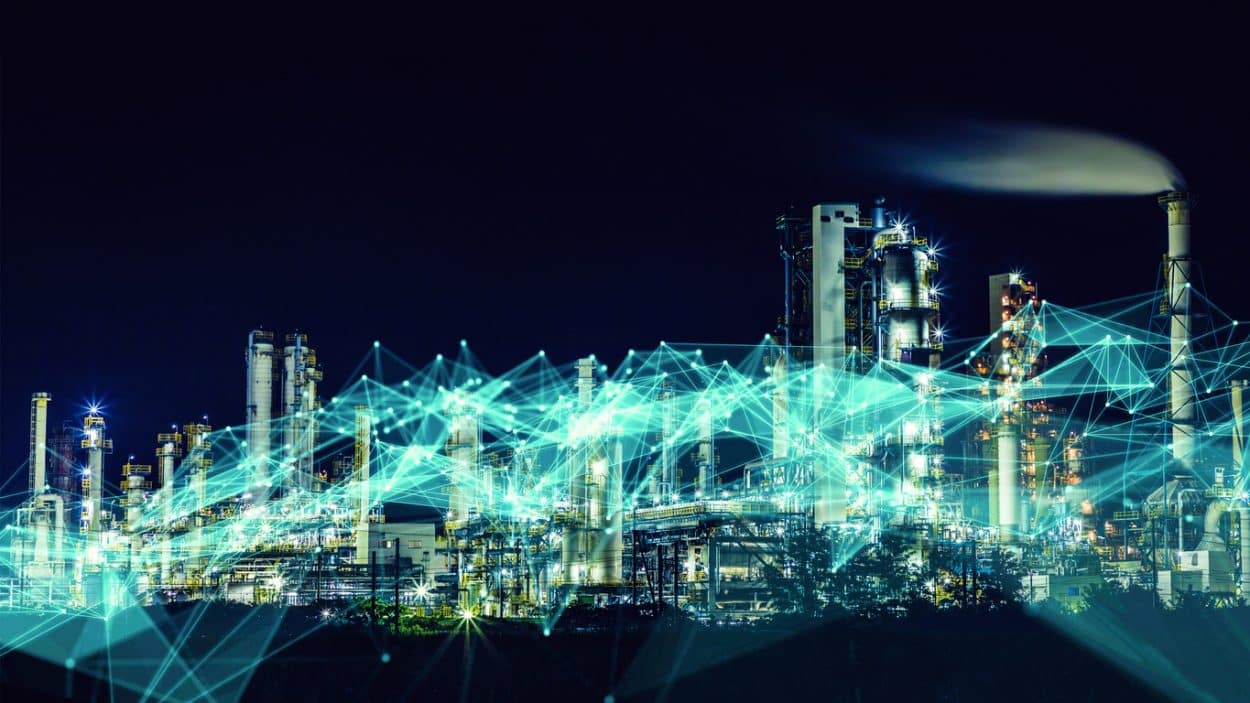 Next Generation of Workers in Flux
Most experts predict a steady to rapid growth in digital solutions, but there's potentially a ticking bomb underneath its workforce. The American Petrochemical Institute estimates that half of the experienced workers will retire within the next 5-7 years and currently there is a lack of academic training combining expertise in both oil & gas and digital technologies. At the same time, the next generation of talent – perhaps concerned about climate change – is not necessarily interested in working in the fossil fuel industry, says Allen Rentcome.
"The younger workforce coming into our industry has expectations to what technology and information they need to be effective employees and I think leadership in oil companies realize we need to change our culture to accommodate some of those new technologies."