Drones with thermal cameras and speakers, facial recognition, telepresence robots. Since the beginning of the epidemic, the country has relied heavily on a technological arsenal to stop the spread of the virus. The latest example is the close contact detector app that can inform users of potential contact with a person infected or suspected of being infected with the coronavirus.
Over 1,700 people worldwide have died from the coronavirus, according to the latest figures. Since the outbreak, the Chinese government has deployed extensive surveillance of the population to contain the contagion and limit public gatherings. For Venkata Naveen, Disruptive Tech Analyst at GlobalData:
"China is becoming the largest testing ground to demonstrate how emerging technologies can be harnessed to improve epidemic management and minimize the economic impact of the coronavirus outbreak."
Let's take a tour of the different technologies that have been requisitioned.
01.

The drone patrol

Soon after people were confined to the outbreak's epicenter, the authorities started deploying drones to provide medical monitoring for them. Equipped with thermal imaging cameras, these drones can monitor the temperature of people without direct human contact. The inhabitants who are called in are placed on their balconies so that their body heat can be measured by the drones' thermosensors, as we can see in this video released by the Chinese state news agency Xinhua.
Camera drones are employed in Hangzhou, China to urge elderly residents to stay indoors, amid the novel #coronavirus outbreak. #pneumonia pic.twitter.com/jpT3yvHnip

— China Xinhua News (@XHNews) February 4, 2020
In this other video published by China's state-owned Global Times, the drone gives out injunctions to people, telling them they "shouldn't walk about without wearing a mask." If people are taking insufficient precautions, the drone with its loudspeakers won't hesitate to chastise them.
Walking around without a protective face mask? Well, you can't avoid these sharp-tongued drones! Many village and cities in China are using drones equipped with speakers to patrol during the #coronavirus outbreak. pic.twitter.com/ILbLmlkL9R

— Global Times (@globaltimesnews) January 31, 2020
Drones that are usually used in agriculture could be requisitioned to spray disinfectants on contaminated areas (outdoor public places such as metros, buses). Chinese drone manufacturer XAG is already working on setting up operations involving a fleet of drones. According to the Daily Mail, "individual drones can disinfect an area of 16,000 square meters in a single morning".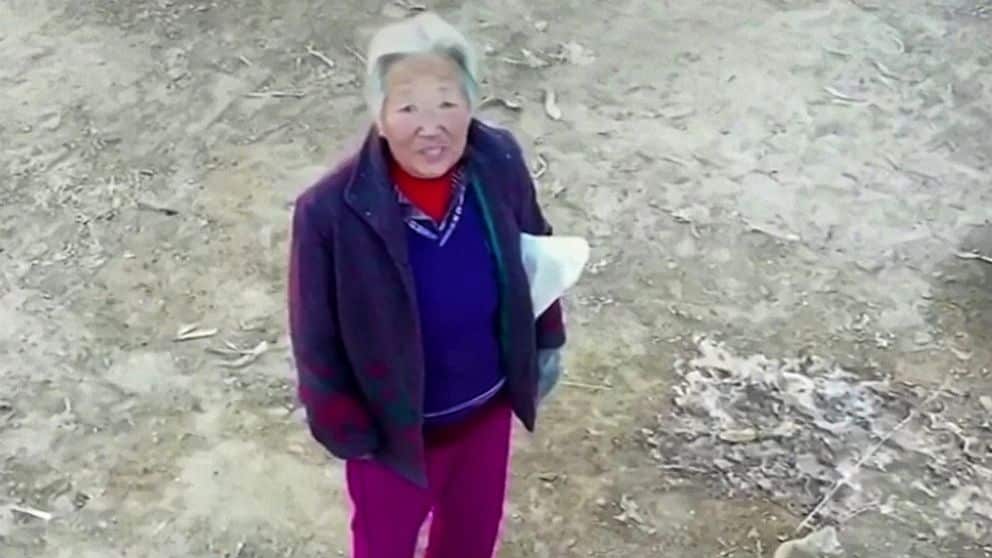 02.

The AI bots

Artificial intelligence is one of the most common and preferred tools that China likes to mobilize for controlling the flow of its people. A large number of sensors and body scanners have been installed in metros and bus stations in major cities. The South China Morning Post reported that Chinese technology leader, Baidu, has developed an innovative tool that is able to detect at-risk individuals. Its system uses AI to direct infrared sensors at the foreheads of moving passengers. Invisible to the naked eye, this beam can detect the body heat of users and report any anomaly to the authorities. If the temperature exceeds 37.3°C, a second check, this time manual, is carried out by the authorities. According to Baidu, this system can check over 200 people per minute. The aim of this technology is to identify suspicious behavior in order to prevent potentially infected individuals from moving around and spreading the virus. It is currently installed at the Qinghe station in Beijing.

According to state-owned Xinmin Evening News, in Shanghai an AI bot with voice recognition capabilities is also being used to screen people at high-risk, call them to ask questions and eventually recommend home quarantine.

"Based on your condition, you are advised to stay indoors for a 14-day quarantine observation… We will send your information to community health centers for follow-up, and please contact the residential committee for any help," the AI bot told one recipient.
03.

The robots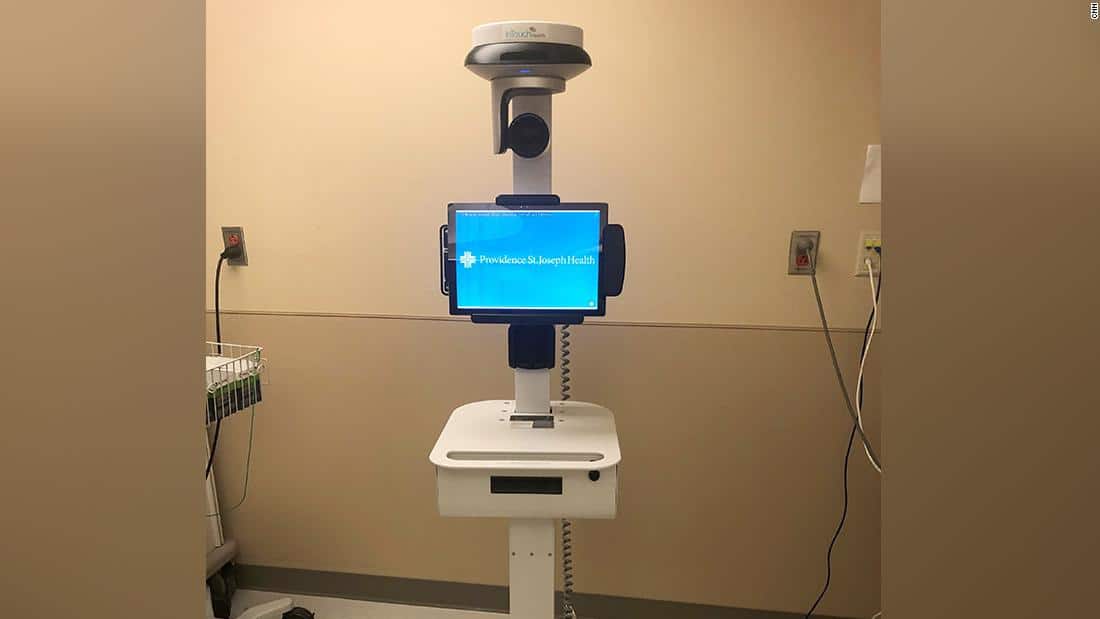 As the deadly new coronavirus continues to spread, robots are being drafted in to help treat sufferers and minimize person-to-person contact. Vici is a robot designed by InTouch Health to bring telehealth to any location. Vici is usually used by doctors who are located far away from their patients. But in the case of the contagious coronavirus, Vici has become an ideal and safe medical device to treat infected patients while protecting the health of the hospital employees.
For the same reason, hundreds of people quarantined in a hotel in Hangzhou, China, who are suspected to have the virus are being served food by a robot. It is also being reported that disinfection robots, using autonomous navigation technology, are being employed to sanitize surfaces and air space in six hospitals in Wuhan, the Chinese city at the epicenter of the outbreak.
04.

The close contact detector app

The Chinese government has just launched an application to track people infected with coronavirus, reported Xinhua on February 10, 2020. Close contact detector is expected to inform its user of a potential contact with a person infected with the coronavirus or suspected to be.

The application was developed by China Electronics Technology Group Corporation and is using private data collected by different Chinese authorities. To apply, users must scan a QR code on mobile applications. After registering with a phone number, they must enter their name and national identification number to find out if they have potentially been in "close contact" with an infected person. If this is the case, the user is asked not to leave their home and to notify the local health authorities.

Journalists of the BBC interviewed Hong Kong technology lawyer Carolyn Bigg. For her,
"In China, and across Asia, data is not seen as something to be locked down, it's something that can be used. Provided it's done in a transparent way, with consent where needed. From a Chinese perspective, this is a really useful service for people… It's a really powerful tool that really shows the power of data being used for good"
People have started going back to work since the beginning of this week. In Hubei province, millions of people still remain in quarantine.