More and more electricity companies look for cost-effective communication devices that can be used for meter invoicing but also for connecting (Power Quality) Modbus devices to SCADA IEC 60870-5-104 back offices. The InduBox GSM M4 modem offers both functionalities. Check out the features of this new modem and ask for our release sample pricing!
By Rik Verheyen, Business Development Manager, Bausch Datacom
With the further evolution of the 'Smart Grid', electricity companies need to collect increasing amounts of data from their grid. More often than not, this means the requirement of an extra budget next to the allocated budget for meter reading infrastructure. Therefore, Bausch Datacom designed an LTE Cat. 1 – LTE M1 – 3G – GPRS modem that can be used for both. The device can be used either as a transparent modem for RS-485 interfaced meters, as a router for Ethernet interface meters, or as an RTU for Modbus RTU/Modbus TCP to IEC 60870-5-104 SCADA converter. For Q4 2021 the modem will also have DLMS COSEM support being able to connect directly meters to SCADA systems.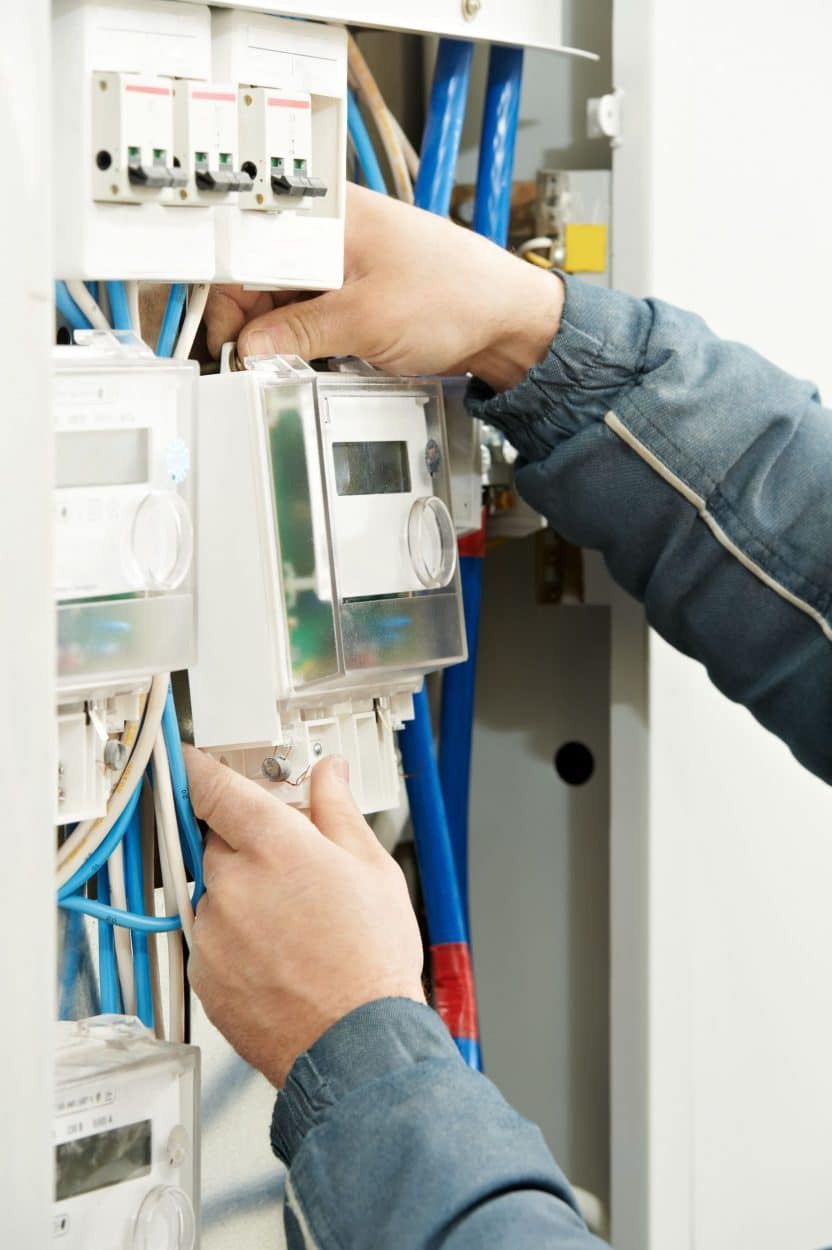 The InduBox GSM M4 further builds upon the ruggedized InduBox family that has proven its quality and functionality robustness since 2003. Building on years of expertise regarding InduBox Modems, Bausch Datacom now wants to be the spearhead in the new communication trend where there will be ever more interlap between smart metering and electricity grid monitoring. It also fully endorses the need for cost-effective products in order to finance much larger infrastructures than in the last decades. The InduBox GSM M4 modem offers 6 communication possibilities:
1) CSD (Circuit Switched Data) or GSM data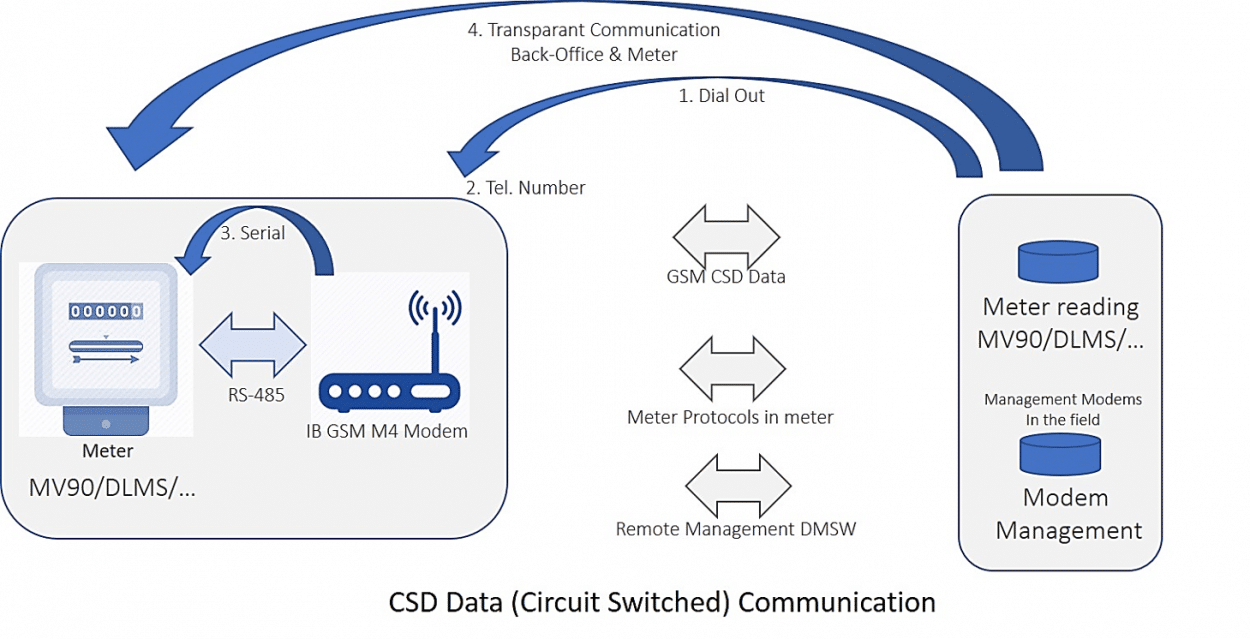 2) Socket Server (Packet-switched Data)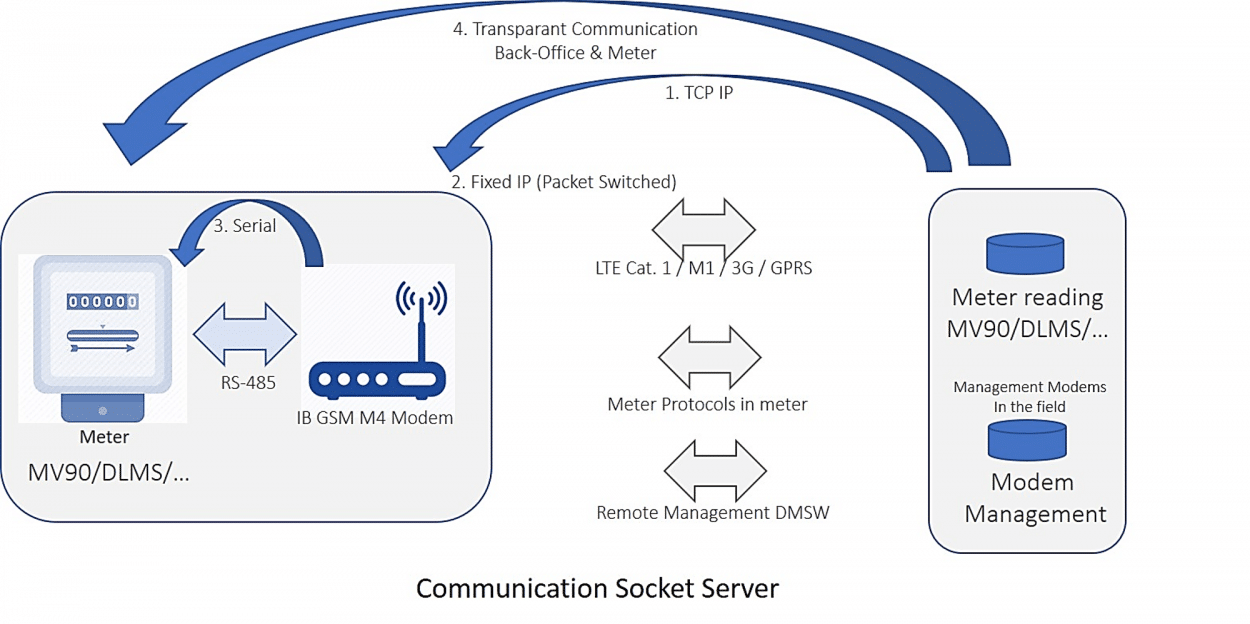 3) Socket Client (Packet switched Data)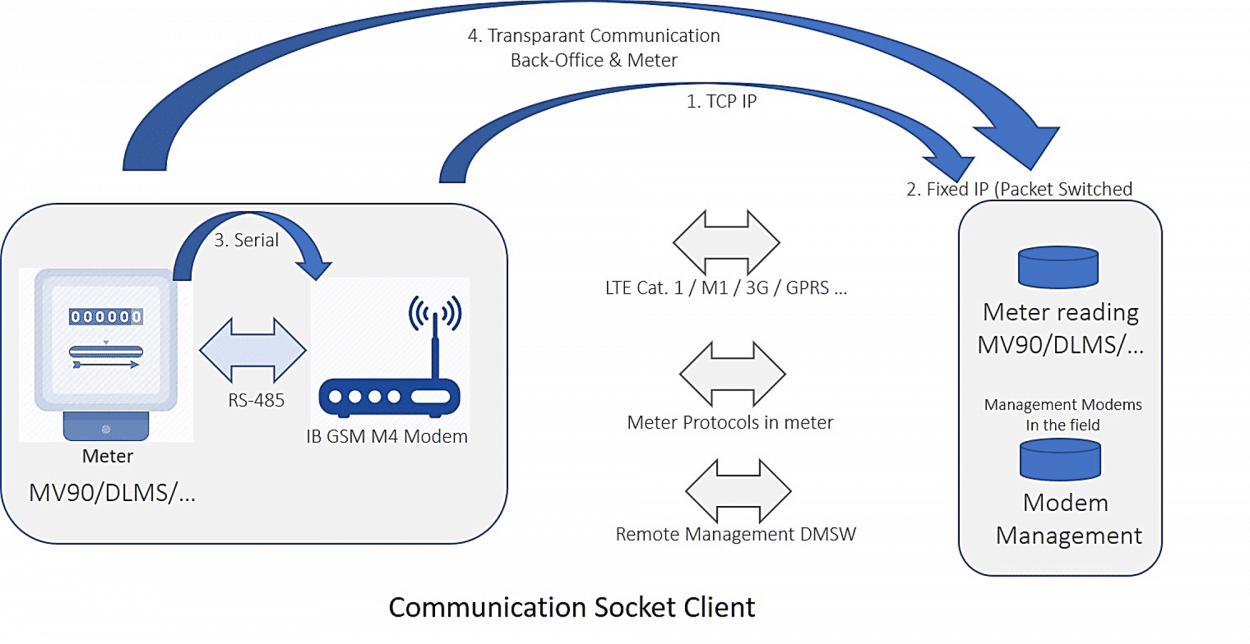 4) Routing Mode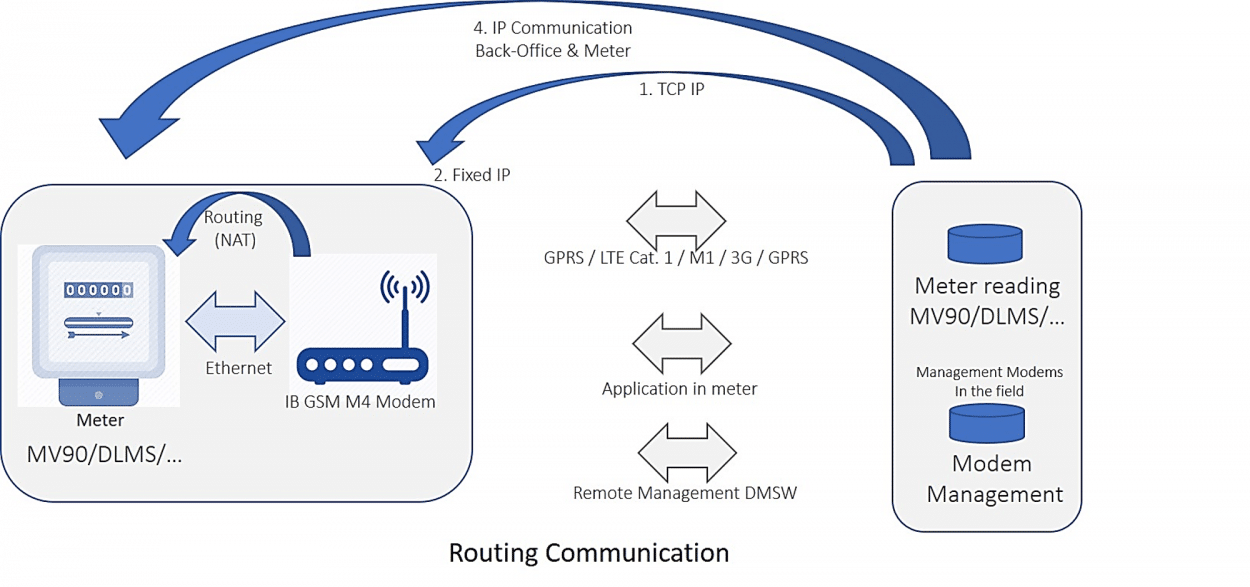 5) RTU SCADA IEC 60870-5-104 Mode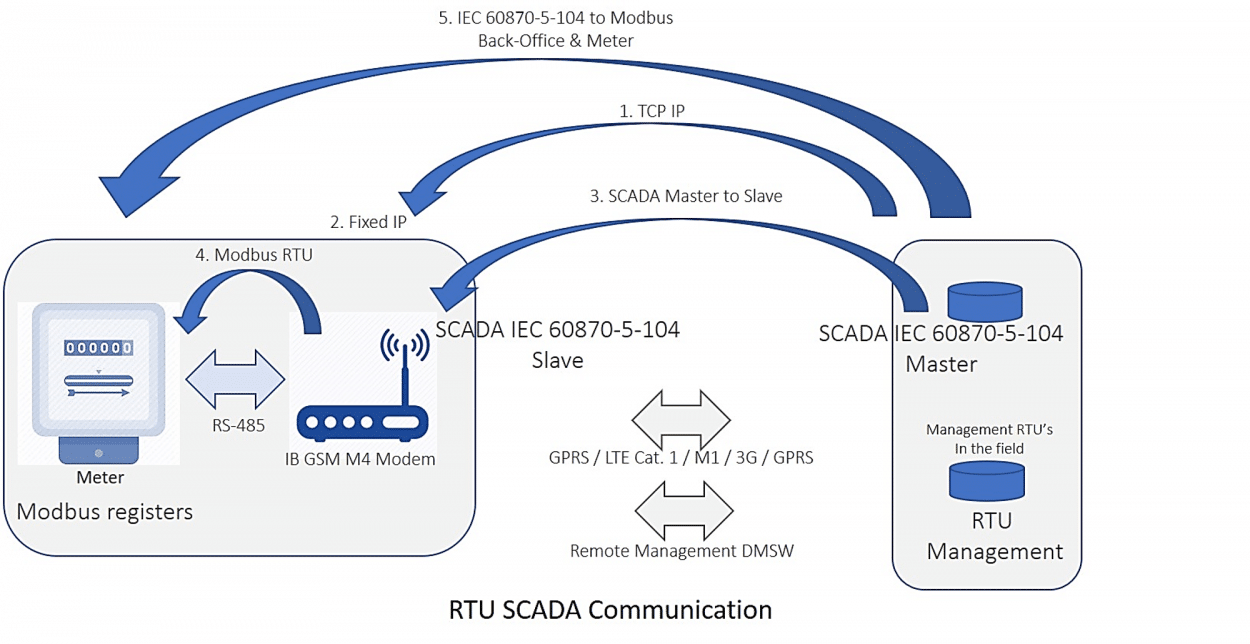 6) RTU MQTT IoT Mode