By SANY
Proven by strong sales records and multiple awards, SANY is enjoying steady and accelerated growth on both the domestic and international market. It aims to change the face of the industry more profoundly by pursuing quality and passion in tech-innovation.
Founded in 1989, SANY Group has become a multi-national company pursuing the vision of "building a first-class company, fostering first-class talents and making first-class contributions to society." Since its establishment, SANY has been striving to build a global brand and become an industry leader in equipment manufacturing.
SANY's core businesses are the design, manufacture, sales and support of heavy-duty engineering equipment, covering a full spectrum of products including concrete machinery (pump trucks, mixer trucks, trailer pumps, batching plants), earthmoving machinery (excavators, loaders), hoisting machinery (cranes), road machinery (soil compactors, motor graders, pavers), piling machinery (rotary drills), port machinery (reach stackers, telehandlers), petroleum drilling machinery, mining machinery (mining trucks, roadheaders), wind harness systems and prefabricated equipment.
Through the acquisition of Putzmeister, a leading German concrete machinery manufacturer, SANY concrete machinery has been able to rank No. 1 globally in this field for 16 consecutive years. Regarding earthmoving equipment, the units of SANY excavators sold in 2020 ranked No. 1 among all OEMs, dominating 15% of the market share globally. SANY's large-tonnage truck cranes, crawler cranes, piling machinery and roadheaders all take the No. 1 title in China.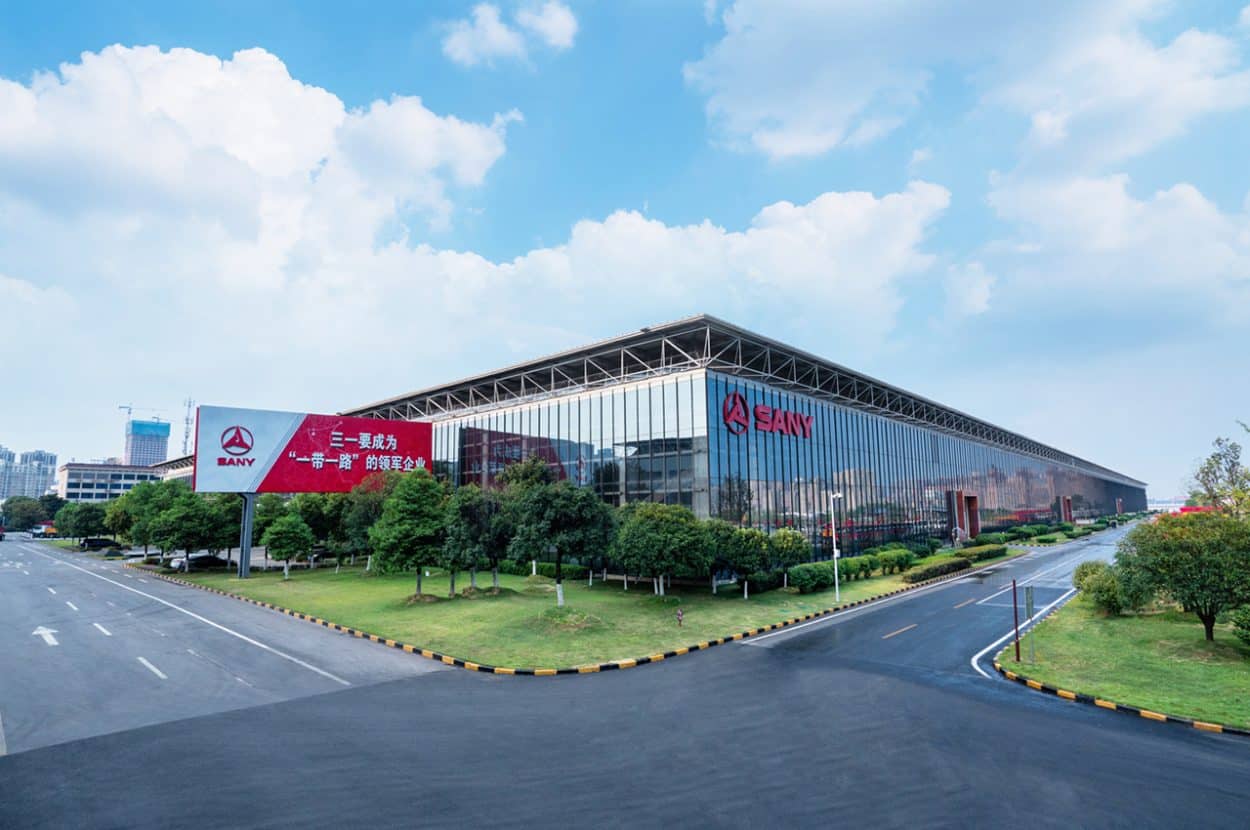 SANY is also well recognized by prestigious publications. Nominated in Forbes Global magazine, SANY ranks 468th, the very first Chinese heavy-duty equipment manufacturer ever listed in Forbes. SANY was also among the world's top 500 largest companies for the Financial Times, the only company based in China on that list. Last year, the total sales revenue of the company broke a record of 21 billion USD.
SANY Group operates 11 manufacturing complexes located in China, The United States, Germany, India and Brazil. Our sales and service network covers over 170 countries and regions. SANY Group has three listed companies: SANY Heavy Industry, listed on the Shanghai Stock Exchange; SANY International Development Ltd., listed on the Hong Kong Stock Exchange; and SANY Polytechnic College listed on the NEEQ in China.
Sticking to our mission "Quality changes the world," SANY invests about 5% of its annual revenue in R&D. In terms of technology development, SANY has applied for a total of 13,694 patents, 10,613 of which have been awarded. We have three state post-doc research hubs, two national enterprise technical centers and one state-approved testing center.