Echangeur by BNP Paribas Personal Finance has been covering the main technology trends across the globe for 20 years. The company attends tech events, then delivers its tech analysis along with a prospective to its B2B customers, mainly in the insurance, tourism, banking and retail sectors. Following the 4th edition of the Consumer Electronic Show (CES) Asia last June 2019, we spoke to Guillaume Rio, manager of technological tendencies at Echangeur, to learn more about current tendencies and the future of artificial intelligence for smart cities. What's already taking place in Asia? How do their smart cities compare to those in Europe and North America?
98% of Chinese internet users are on the mobile phone. This is why Alibaba and WeChat are very popular. Also, China is the biggest investor in AI, in the world. Sitting 2% below China comes the United States. Only 10% is shared between Canada, Europe and Israel, explains Guillaume Rio.
China is involved in AI for applications such as face and voice recognition that it plans to use in all its next smart cities. China was the first country to succeed in face recognition, which can be found in malls and airports. Customers don't need to use their smartphone or bank card to make payments anymore; shops can use a face-screening method. If you're running late for a flight, a camera at the airport can scan your face and give you important information about your flight, like the gate number. Tech leaders in China aren't as concerned about consumer products as they are about the services they provide.
Rio's first impression about CES Asia is that we're not only talking about technology, but ecosystems. Companies are not only a product provider. They aim to be a service provider with the pretext of products. Asian tech giants are creating those ecosystems. Alibaba and the other top AI players like Tmall Genie and Baidu are supported by the government which gives each new tech player a mission to develop a specific service.
Alibaba has to develop the smart city of the future; Baidu has to develop autonomous cars; Tinsen has to develop the health of tomorrow or connected health; iFLYTEK, the leader of voice recognition in China, has to develop voice recognition for many applications.
Baidu has created a program called Apollo which is an open source for autonomous cars with over 60 manufacturers as partners providing over 300 car models; they want to develop an operating system for the next automotive car. They are also developing voice and face recognition to detect everything you're saying in your car which can connect to your smart home and wallet and city. They want to be the hub of services.
Ten miles close to home, the AI-powered camera inside your car can recognize your face and detect that you want to eat, it will connect to your connected fridge to see what's missing and indicate what ingredients you need to purchase if you want to eat at home, it proposes a store near home and you get a percentage off if you purchase directly through voice recognition, as an example. They want to be the operating system of your car for the upcoming years. It wants to create its own ecosystem by investing in connected health and smart homes and finance. Not only Baidu, though, they all want to do this.
In China, each tech actor wants to create its own ecosystem with IDs. Three-year old company, Byton, a young ambitious automotive maker, already wants to make its own ecosystem with what it calls the Byton ID. As with Alibaba and Baido, Byton aims at achieving an all-way connected strategy. They want the ID to have connected access to the person's health, smart home and more.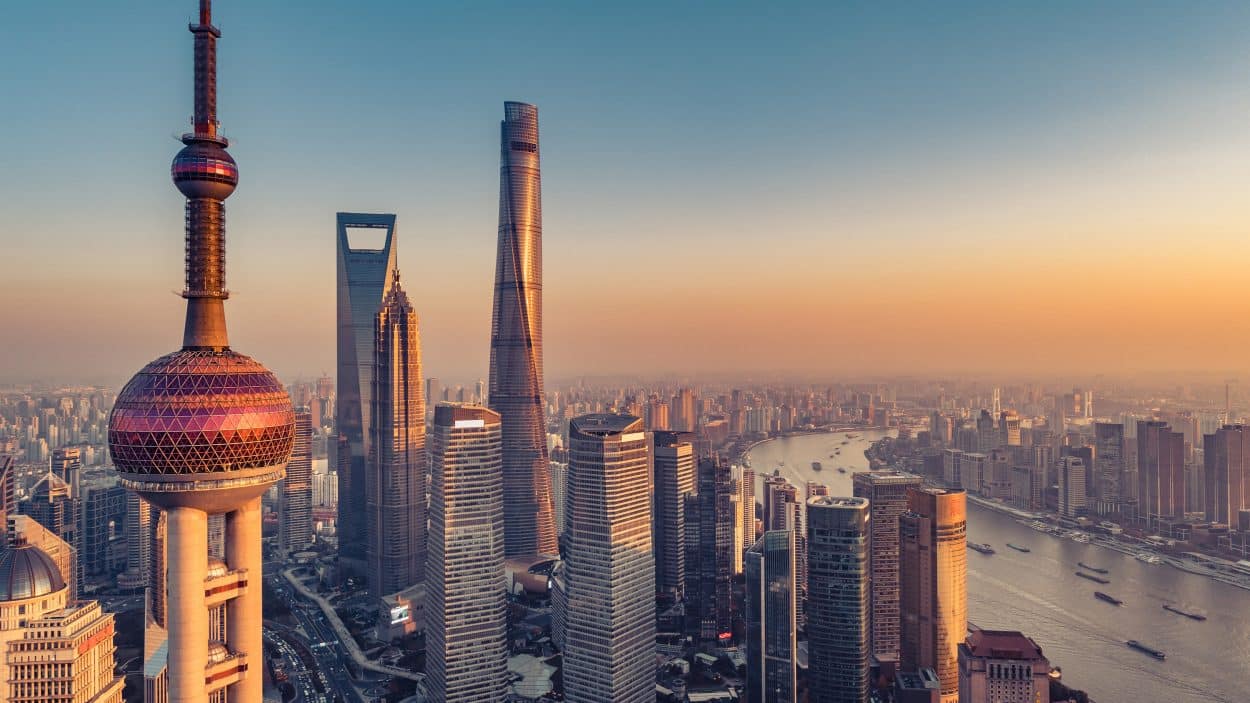 All this is affecting smart city concepts in China. "Alibaba for the city of tomorrow" has a project called ET City Brain with the slogan, "empowering cities to think with data-driven government". The company wants to optimize its clients' resources by instantly correcting issues like traffic and bad behavior. Their first mission is to put many sensors all over the city. The first test was installed in Hangzhou, one of the most congested cities in China with 2.8 million cars in the city. The sensors have an AI-based congestion management system in order to detect how many cars are on a specific street, who's driving and the emotions of the driver, among other details. With all the data they gather, the sensors help the driver avoid any congestion and areas where bad behavior was detected—if a person is crossing on the wrong side of the road, for example. In 2018, Alibaba Cloud and the Hangzhou city government announced the launch of ET City Brain 2.0, a cloud-powered and AI-driven urban traffic-management system that aims to boost the city's efficiency. Read more here.
China's smart city concept is quite different from the one developed in Europe or North America.
In China, such technology allows the government to monitor its citizens, rendering the integration of AI technology into daily lives more 'appealing' by using citizen data for social scoring, where you get points when you do good and lose them when you do bad. If you lose too many points you can't get a loan, it's called social credit. A high score, though, can be beneficial for retaining loans. It's like a black mural. Thanks to your Alibaba ID you get all the services provided by Alibaba: It knows where you are, what you're doing, what's your health in real time, where you go shopping and can provide you services in real time all across smart cities, for obtaining loans, detecting diseases, providing a personal live assistant.
If Alibaba and other tech leaders succeed in implementing AI technology into cities, the government could have (or maybe already has) easy access to all of its citizens' information, something we wouldn't expect to see in Europe or North America. As for the Google Sidewalk Lab, for example, the company wanted to create the "smart city of tomorrow", but contrary to China, Google didn't need governmental help. Also, the U.S. would refuse to allow Google to manage, ie control, a city. Google found a good place in Toronto, Canada, though, that is letting Google manage a neighborhood.
Google has not yet completed this project but it's on the way. All Google services for this neighborhood have the same ambition as Alibaba, but without government aid. As for smart cities in Europe, we take Barcelona as an example, but it's more for administration processes and not so much for governance. It focuses more on an IoT system, like parking spaces with sensors so that drivers can be guided to available parking spots in real time. It's more about many small projects within the city, very different from the ambitions of Alibaba to get all the data from citizens.