Doosan Robotics has unveiled its latest addition to the E-Series, the E-0509 Cobot, designed specifically for the food and beverage sector. With a payload of 5 kg and a reach of 900 mm, this robot is tailored for tasks such as food preparation and beverage service. It is also NSF Food Zone certified and IP66 rated.
The E-0509 Cobot is NSF-certified, conforming to the industry's stringent hygiene standards for equipment and devices specific to food. It can be used in both the Food Zone Indirect, where food is present without direct contact, and with the appropriate add-ons, it can interact directly with food. It can for example handle fried chicken, noodles, coffee, and even ice cream.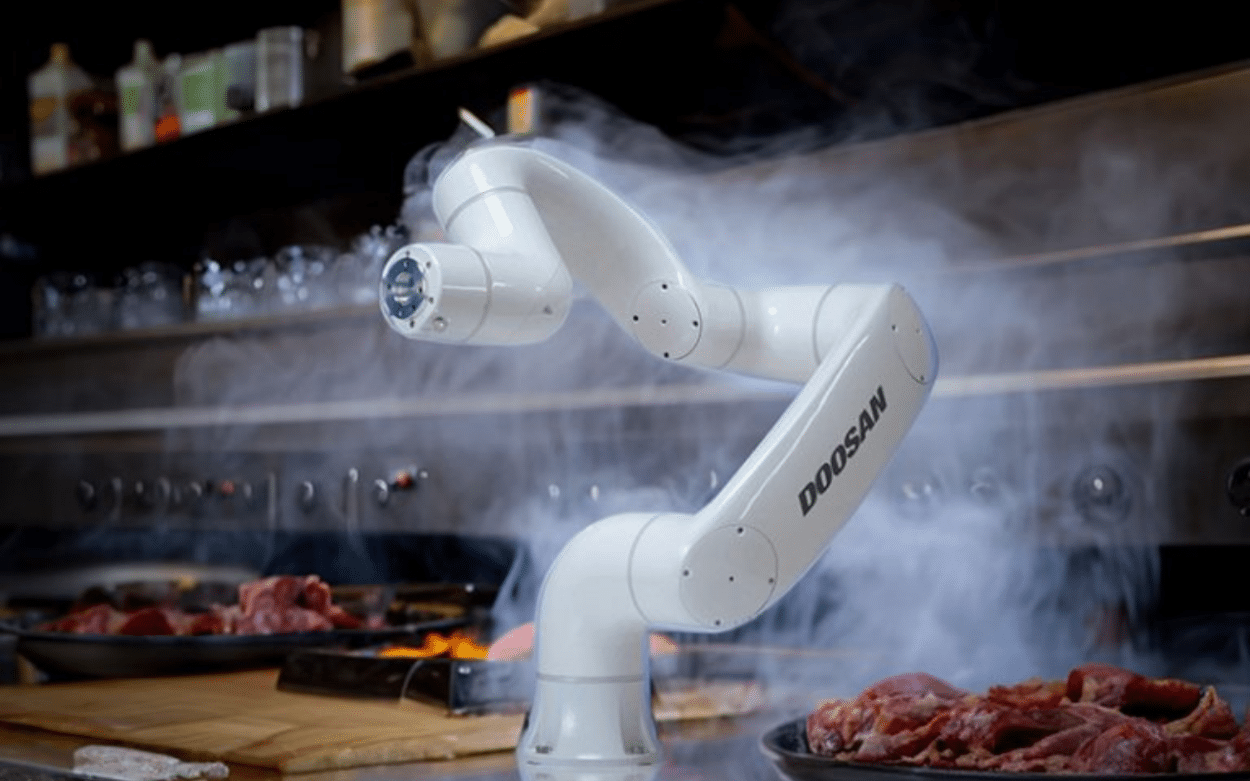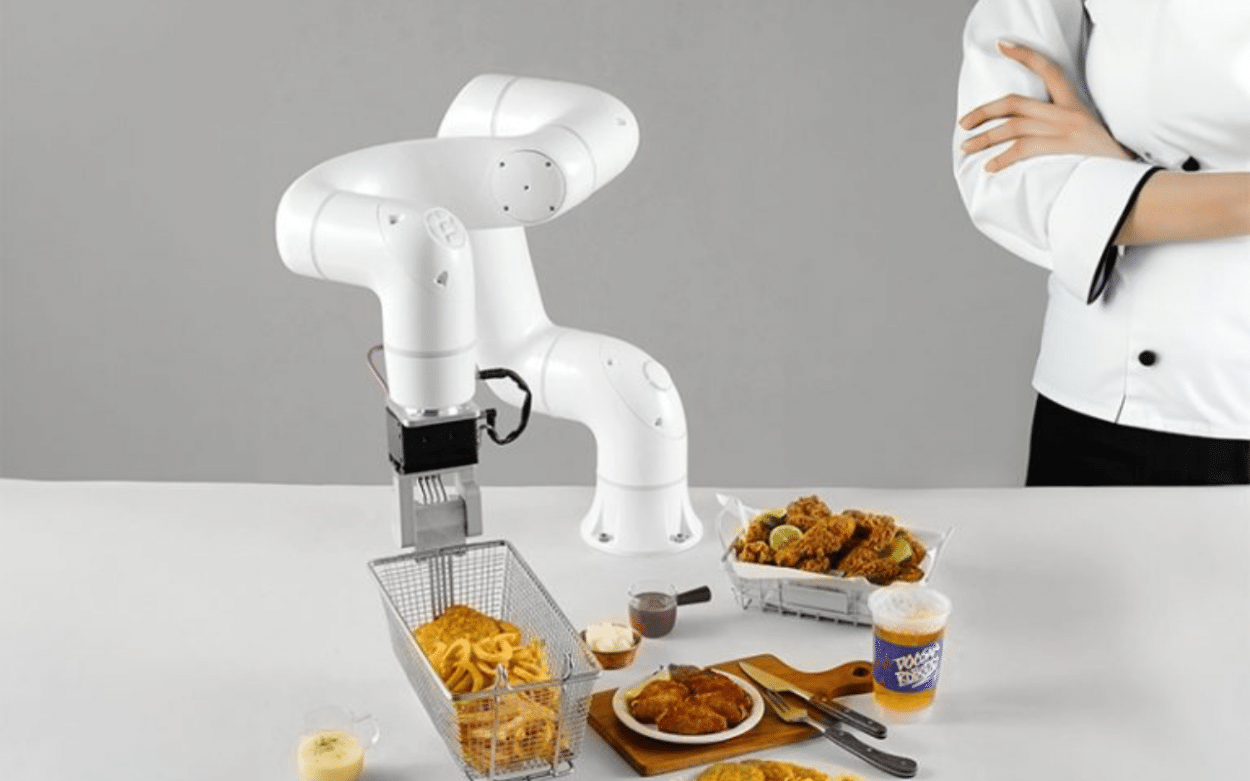 Hygiene and Protection
The robot's seams are carefully sealed to ensure optimal cleaning and operability. For example, the glossy white paint makes dirt highly visible and easily cleanable. Besides, the Phillips screws are designed to offer a reduced surface prone to soiling.
The 22 kg cobot can resist adverse environmental conditions. Thanks to its IP66 protection, it can operate at a maximum temperature of 45°C and a relative humidity of 90% (non-condensing) without damage.
It also emits noise levels below 60 dB(A), thus complying with noise standards required for commercial areas.
Easy and Quick Maintenance
The E-0509 Cobot is also engineered to simplify maintenance in its operational environment. One notable feature that enables that is the practical cable management system. This system helps keep cables organized and out of the way, ensuring a tidy and hygienic workspace.
The company offers customization options. Clients can for example display their logos on the robot's flat side, seamlessly integrating it with their brand image.