Armin Robotics specializes in automating machine workshops. They have leveraged their expertise in integrating robotic solutions with 3D vision for efficient bin picking of parts to address the rising demand for process reliability. Since 2019, under a partnership agreement, the Belgium company has been incorporating France-based Visionerf's 3D vision cameras into its standard robotic solutions. 
The use of 3D vision cameras in Armin Robotics' robotic solutions is aimed at solving a major challenge: bin picking, and making the provisioning of loose parts ready for machining.
Concretely, without any human intervention, a robot equipped with a 3D vision camera is able to scan parts on a pallet or in a bin/container, construct a 3D image of the pallet or bin, locate the parts, and validate their pickability with utmost safety and reliability.
According to CEO Thomas Janquart in a press release: 
"This technology, integrated with a 3D vision system, is increasingly employed for applications requiring process stability. The time savings are substantial since operators no longer need to precisely position parts, set references on tables or conveyors, or develop positioning tools like support plates. Parts can be arranged randomly on a pallet, in a bin, on the floor, or any other surface. This is particularly advantageous for continuously operating robotic cells."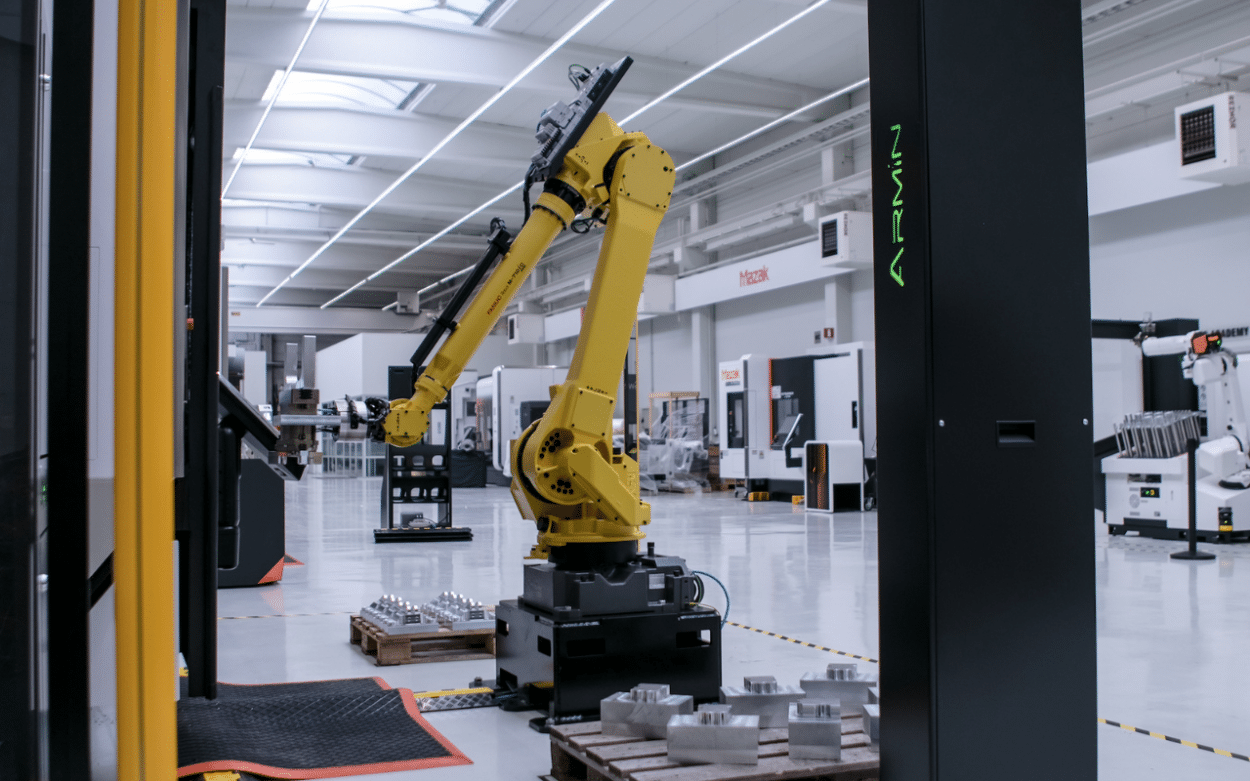 A User-Friendly Solution
All models of Visionerf cameras are plug-and-play with Armin Robotics' universal software, which controls robotic cells. Armin Robotics has invested in advanced development with features such as collision management (robot gripper, support edges, etc.).
The complexity of vision programming is completely transparent to the user. Besides, the Armin software eliminates the need to manage numerous isolated robotic cells. It controls Armin robotic cells using a simple touchscreen tablet. This universal software can manage all applications in the machine workshop (cutting, production, inspection, order preparation), regardless of the robot or machine tool brand. Through an intuitive user interface, this integrated management software can control various components: gripper changers, pneumatic and electric grippers, vacuum grippers, automatic doors, 2D vision, 3D vision, AGV/AMR, etc. 
It also incorporates the management of various production types: loading of workpieces, pallet loading, tool changers, multiple loading modes, production sequences with different operations on one or multiple machines, machines with different setups, etc.
To date, the partnership with Visionerf has strengthened, and a revolutionary solution will be announced in the coming months. According to Armin, the goal is to further integrate these two technologies, opening new possibilities for automation and operational efficiency.