What is the right food equipment? Different solutions are available. Since it is not always easy to choose the right mincer and meat-slicing machine in front of a multitude of manufacturers, we have produced several buying guides with tips and recommendations to help you make the right purchasing decision.
Soukaina Okacha, Amel Itanda, and Monica Hutchings contributed to these buying guides.
DirectIndustry offers a free online buying guide service to advise you on what you need to know before you buy a product or request a quote. The goal is to give business leaders, industrial buyers, and decision-makers detailed descriptions, key criteria, standards, and prices of industrial products to facilitate your comparison of quotes and your choice of suppliers in order to make the right purchasing decision. Our buying guides are written by our professional journalists and in-house industry analysts in an independent and impartial way. None of the content is sponsored or promotional.
An industrial mincer is a motorized device for chopping food. Most industrial mincers are meat mincers or meat grinders.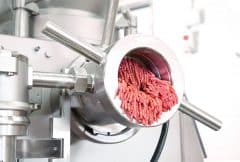 Meat grinders allow you to grind large quantities of meat with a consistent quality. They are mainly used in large butcheries or mass-catering kitchens.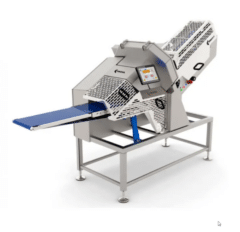 A meat-slicing machine, or meat slicer, allows you to cut a wide variety and quantity of meats quickly and easily. It allows you to obtain regular slices almost instantly.
Meat-slicing machines are equipped with a large adjustable rotary blade or other cutting tools and a sliding tray to ensure that each slice is cut evenly. This allows you to precisely control portion thickness, improve the end product, and reduce costs while ensuring the safety of your employees.