At Bentley Systems' Year in Infrastructure and Going Digital Awards which we were invited to in London, the drive towards sustainability in the built environment was at the heart of the discussion.
Projects that employed solutions by the infrastructure engineering software company to cut carbon emissions, reduce waste, and improve efficiency were heralded, while new technology to further support sustainable building was announced.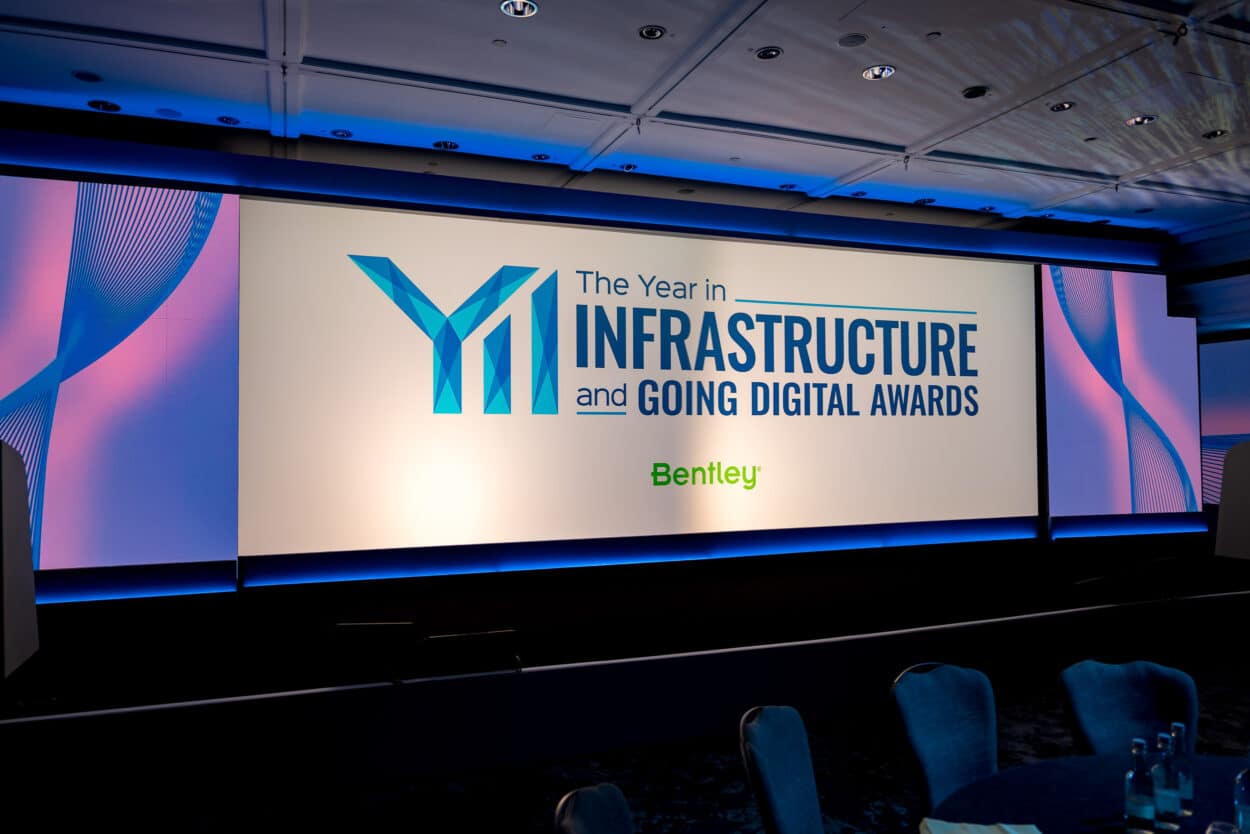 Lori Hufford, VP, of Engineering Collaboration at Bentley, said:
"There is an urgency to look at our relationship with the planet – and infrastructure plays a huge role in that relationship. I think the comprehensiveness of our offering is unique and really valuable for sustainability in building: we cover the entire lifecycle, from design and construction right through to operations."
Setting a Benchmark
Almost 300 project submissions by more than 180 organizations from 47 countries were considered for the Going Digital Awards.
The Structural Engineering Award was scooped by global engineering professional services firm WSP, for its work on Unity Place, the new UK headquarters of Santander, based in Milton Keynes.
Rodrigo Fernandes, Director of Empowering Sustainable Development Goals at Bentley Systems, said:
"WSP understood that the most effective approach to reducing environmental footprint was acting in the early stages of the project. They relied on RAM Concept and PLAXIS 3D software to dramatically increase efficiency and simplify the design and construction stages. The project sets a benchmark for sustainable design of commercial new builds."
Billy Kelham, Senior Structural Engineer, WSP, explained the £150 million, eight-story building will be a center for digital banking, while also acting as a community hub. 
With solar panels, a high-performance thermal envelope, and three atria pulling in natural light, it aims to provide a healthy work and leisure space. He said:
"The ground floor, level one, and the roof will have public access; there will be a roof-top bar and running track, as well as a gym, yoga room, and auditorium, and an urban market, with a bakery, micro-brewery, restaurants, shops."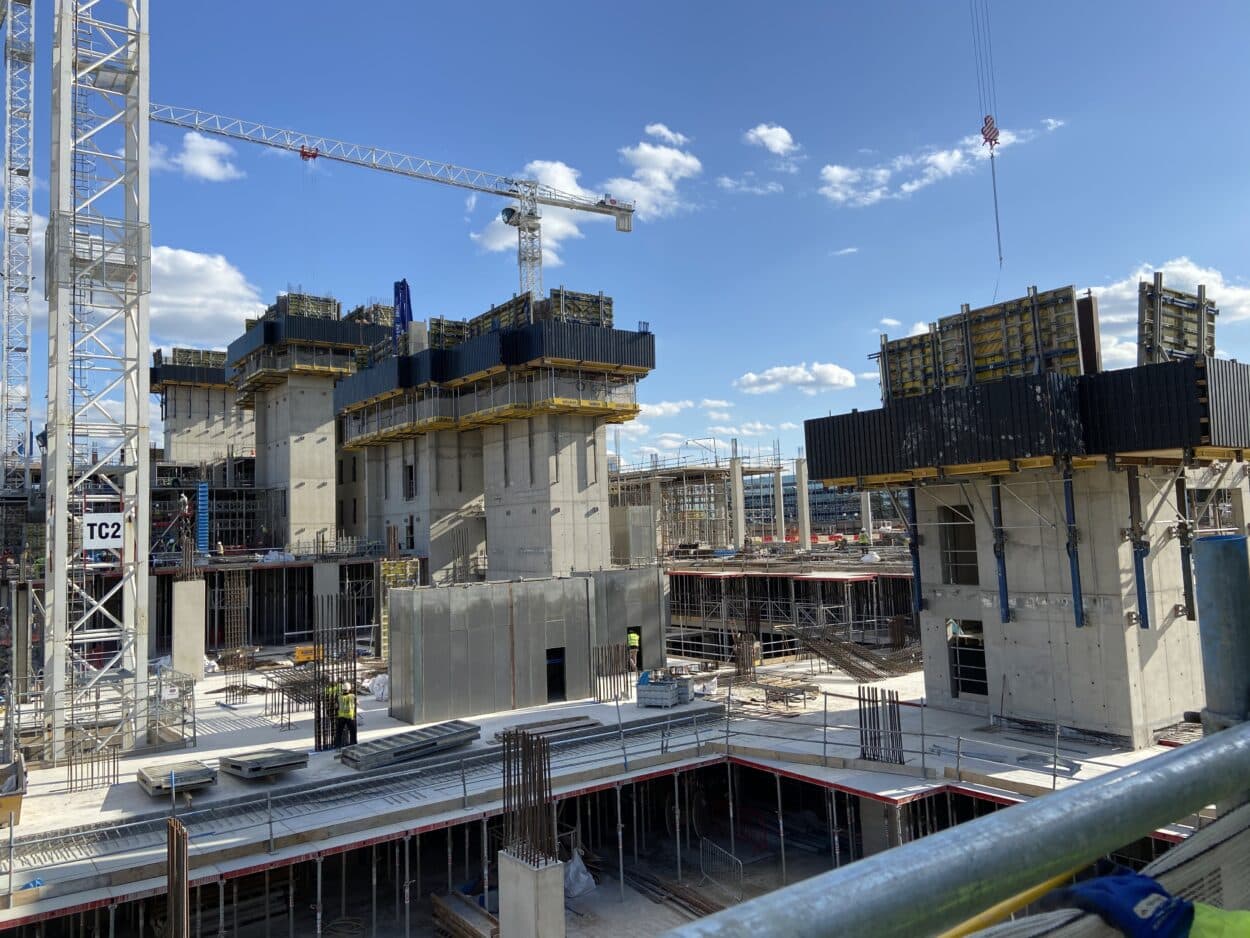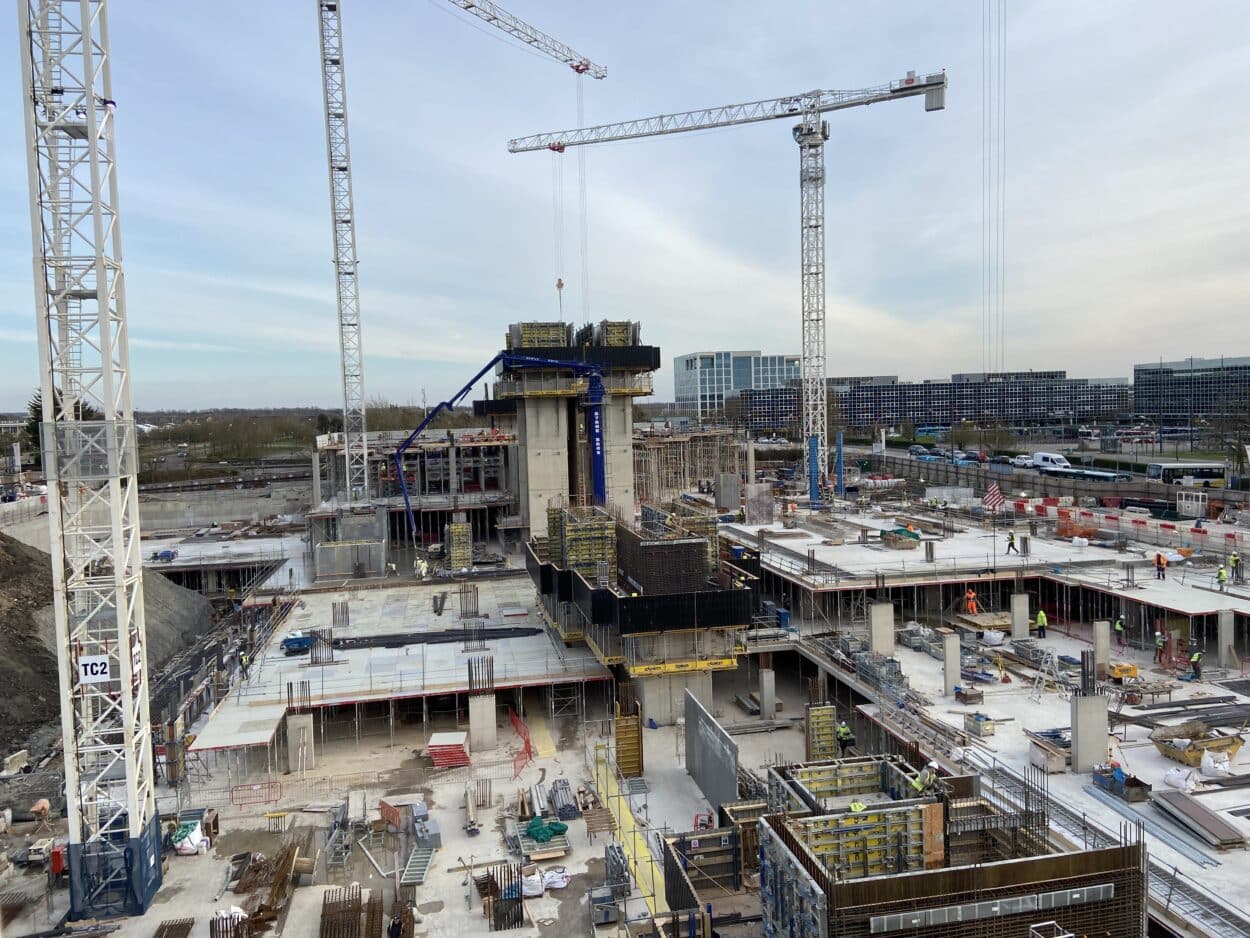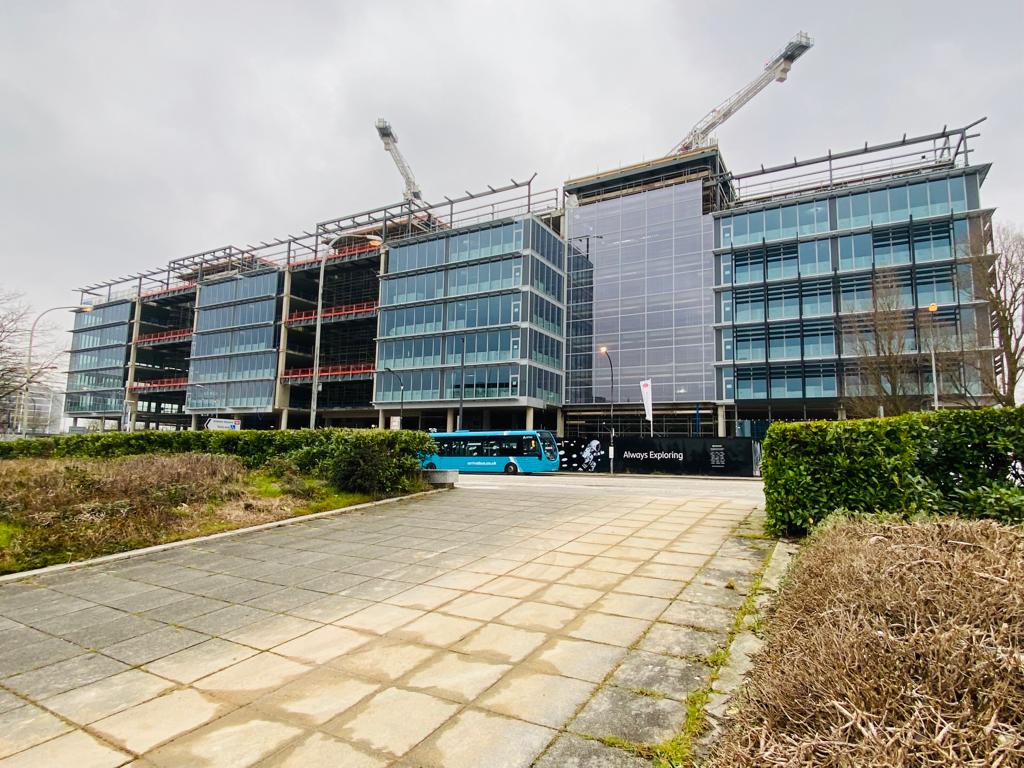 Concrete within the building has been reduced by 50% by using ground granulated blast-furnace slag (GGBS), a by-product of steel manufacture, as a replacement.
Bentley's RAM Concept helped the team to save a further 4,000 tonnes of concrete. The software proved pads attached to the raft foundation could be employed to support the four cranes required on-site, in place of traditional pile foundations.
"This saved us 1,000 tonnes of concrete. Then we saved a further 3,000 tonnes of concrete on the upper levels of the building. We used the software to create a typical floor plate to see if we could refine the thickness of the post-tension slabs and were able to reduce them. Using Bentley Software, and really sharpening the pencils on the design, we were able to save roughly 400 tonnes of carbon."
Calculating Carbon
Also, a hot topic was the announcement at COP27 of the integration of the Embodied Carbon in Construction Calculator (EC3) with Bentley's iTwin platform, an open platform for infrastructure digital twins.
Developed by the non-profit Building Transparency, the EC3 is a no-cost, open-access tool that allows benchmarking, assessment, and reductions in embodied carbon. Mr. Fernandes explained:
"We have built an API that is able to connect to the EC3 so you can now use Bentley technology for mapping quantities of infrastructure projects using our own iTwin. You are then able to export this bill of quantities to EC3 and immediately and seamlessly obtain carbon sights, reporting, and analysis in a way that is advanced, referenced by the industry, and in many cases can be used to validate or pre-validate certifications." 
He highlighted some of Bentley's other successes and goals in the field of sustainability:
"Our iTwin platform already opens doors for collaboration and scaling up projects. We have structural tools that can use structural design analysis to test design – to define a more efficient design, reducing specific types of materials without putting at risk the security and safety of the building. Our OpenBuildings Designer is a great tool for energy performance simulation so you can really understand if this type of design is going to be efficient in terms of performance."
In addition, SYNCHRO 4D is a tool for scheduling and planning.
"With these types of solutions, you can really optimize everything in the process when you plan your construction stage – you will reduce waste, energy, travel and time of execution, and emissions as well."
He added:
"Decarbonisation is really a major theme – this is something the market is asking for, so it has to continue to be part of our strategy for moving forward. Unity Place is a good example of what you can do with technology."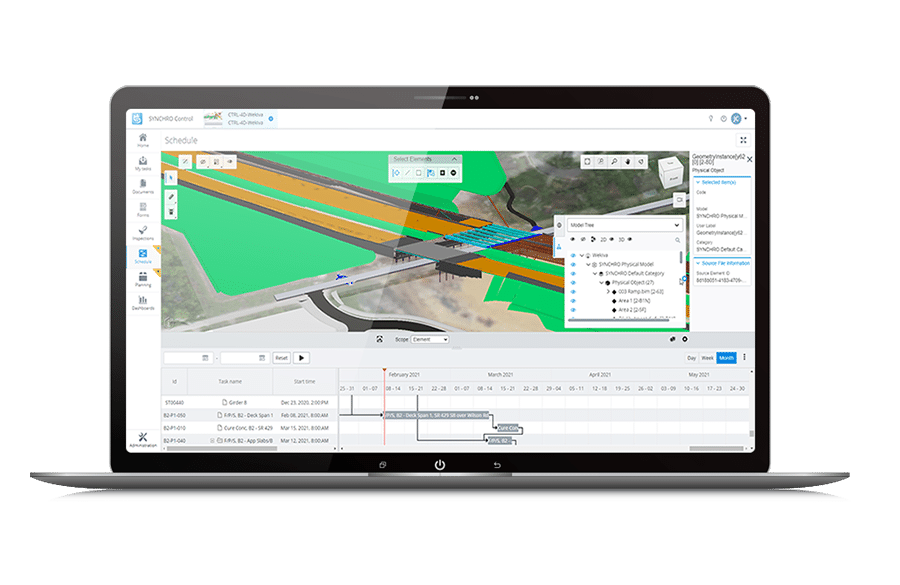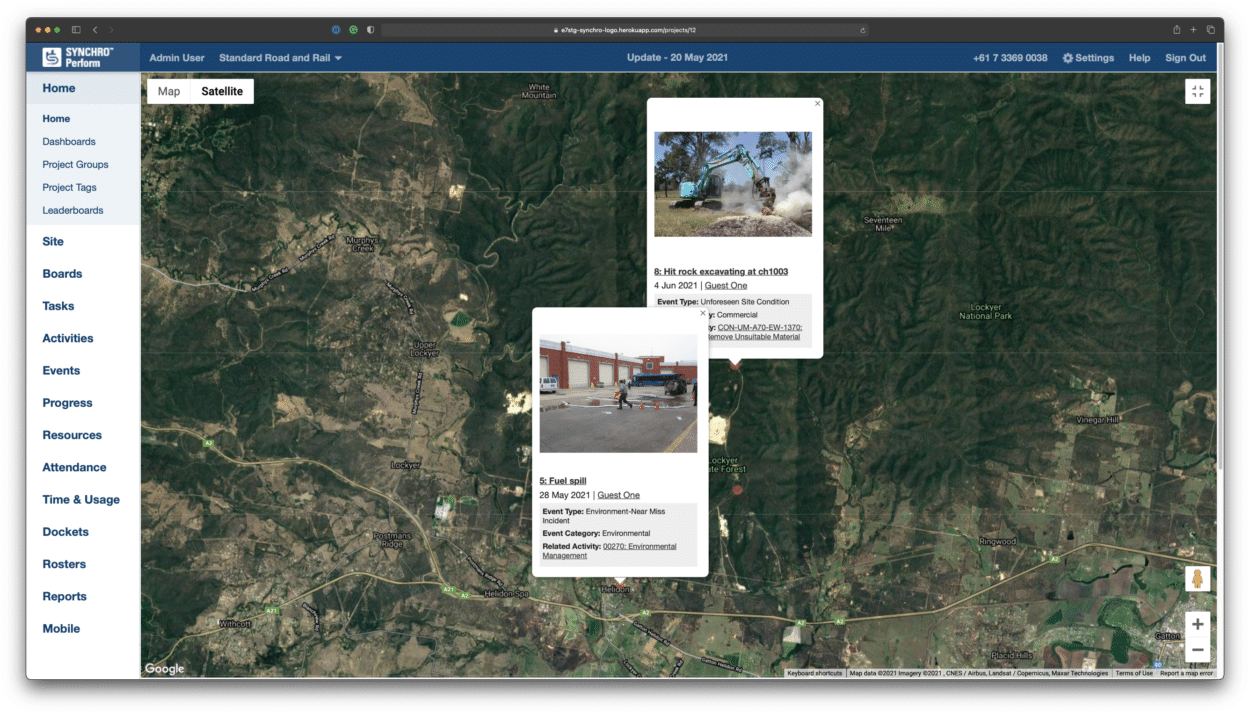 Validating Virtually
Richard Humphrey, VP of Construction Product Management, and Marion Bouillin, Senior Product Marketing Manager, at Bentley Systems, also highlighted the strengths of SYNCHRO.
According to Ms. Bouillin:
"A lot of what SYNCHRO does is to enable us to build and validate plans virtually before teams even go on site. It means that we can optimize resources, be more productive and make fewer mistakes in the field which is about cost but also minimizes environmental impact. Being able to optimize digitally before building physically is leading to more sustainable practices, which means more sustainable projects."
Mr. Humphrey gave the example of award finalist DPR Construction's complex project to transform an outdated office building into an experiential urban destination in Washington, D.C.
The company engaged in extensive collaborative design and preconstruction planning, determining that prefabrication in certain areas was the way forward. 
It selected SYNCHRO 4D and SYNCHRO Control to link the construction schedule to 3D models, enabling the team to visualize and communicate the plan in a digitally immersive environment. 
This resulted in the shortening of the construction schedule by two months and the elimination of almost 7,000 tonnes of carbon.
New Solutions
Bentley Systems also announced its Bentley Infrastructure Cloud, a combination of enterprise systems that span the end-to-end lifecycle and value chain of the world's infrastructure.
Powered by the iTwin Platform and Bentley's infrastructure schemas, its aim is to enable better creation, delivery, and ongoing operation of buildings and infrastructure, through complete and evergreen digital twins.
The company also announced iTwin Experience, iTwin Capture, and iTwin IoT to extend its iTwin platform.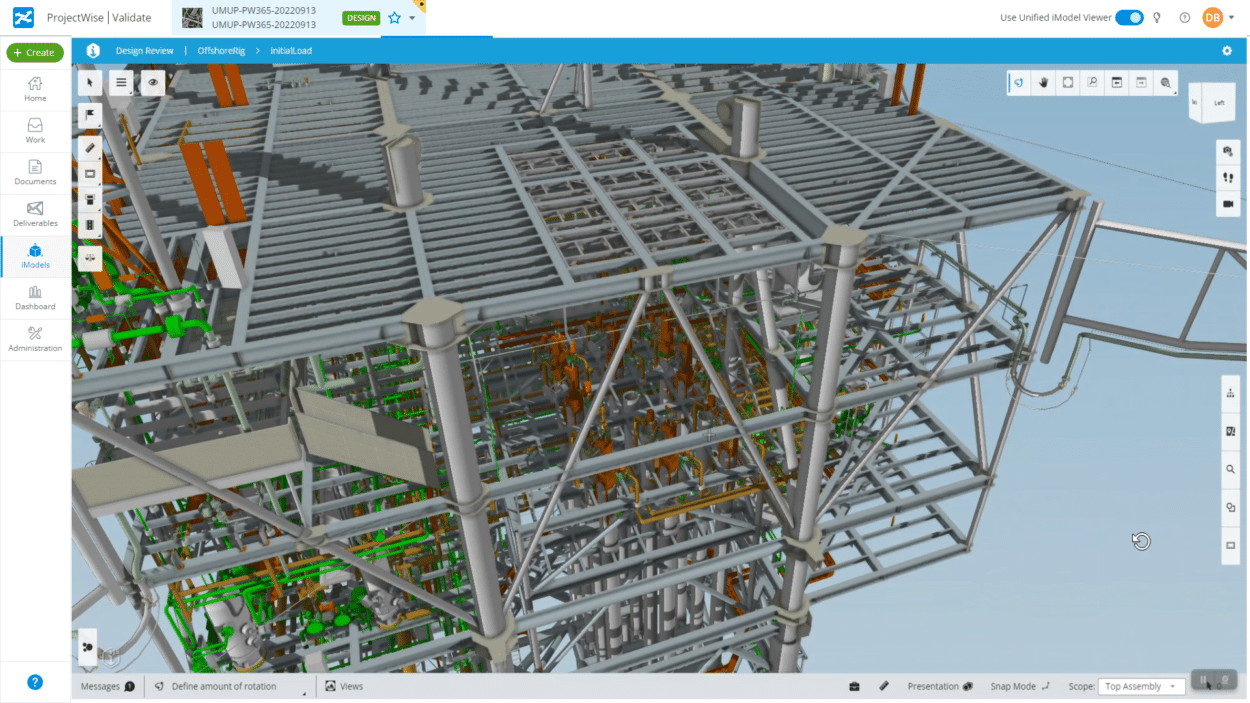 Bentley's SVP, CIO Champion, Claire Rutkowski, said:
"Through all phases of design, operations, and maintenance, when you have a digital twin, you can use it to find the most effective way of doing your construction – for example, moving the least amount of earth and ordering the least amount of material."
iTwin Experience is a new cloud product to empower owner-operators' and their constituents' insights into critical infrastructure by visualizing and navigating digital twins. 
iTwin Capture, for capturing, analyzing, and sharing reality data, enables users to easily create engineering-ready, high-resolution 3D models of infrastructure assets using drone video and survey imagery from any digital camera, scanner, or mobile mapping device. 
Ms. Hufford said:
"iTwin Capture, to bring a reality context, will allow you to look at the design, construction, and operation in real world context to be able to understand the impact on the surroundings of the infrastructure that is being designed and operated."
iTwin IoT, for acquiring and analyzing sensor data, enables users to seamlessly incorporate Internet of Things (IoT) data created by sensors and condition monitoring devices. Ms. Rutkowski added:
"A digital twin also ideally exists during operations and maintenance because you keep it after construction. So, when you think of iTwin IoT, we have sensors on everything, which gives you the opportunity to fine tune all your infrastructure based on carbon emission."
Focus on the Future
Dr. Samuel Wong, a retired civil and structural engineer and judge in the Going Digital Awards, observed that with all these software solutions more efficient designs could be created in much shorter periods of time. 
"The speed of data processing and the models you can create allows you to optimize solutions and work with much greater accuracy. Those using the software can reduce waste and lower carbon emissions feeling confident in the decisions they are taking. This is only going to become more important in the future as we increasingly focus on more sustainable construction."
RELATED ARTICLE
Mr. Fernandes agreed:
"To address climate change and environmental challenges we need to understand that there is technology available right now at low cost, particularly in aspects like circularity, material efficiency, energy efficiency, and water efficiency. There is also machine learning, AI, digital twins, cloud learning, and IoT – all of these are available and can work together."
The next challenge is to look further at the hard-to-abate sectors, such as concrete, cement, and steel.
"To decarbonize infrastructure and buildings, you need to decarbonize these. Our technology is able to improve efficiencies in those sectors too – and that's where the focus needs to be moving forward."