Visitors to Bentley Systems' Year in Infrastructure and Going Digital Awards which took place last week in London were invited to enter the metaverse and experience the virtual world of construction with the company's Innovation Lab (iLab). We were there and we had the opportunity to discover it.
The infrastructure engineering software company is building virtual 3D and 4D worlds, using models from its customers and bringing virtual reality (VR), augmented reality (AR) and mixed reality (MR) together through gaming technology and its 3DFT streaming codec to further optimize the design, construction and operation of buildings and infrastructure.
Greg Demchak, Senior Director of the iLab, which has been launched in the past year, explained:
"We are a small group of experimenters and prototypers who are looking at what the value proposition of digital twins is and exploring the edges of what that means. We are doing this by integrating new technology into digital twins. What we have focused on here, for example, is what it means to bring a digital twin into game engines – the Unreal Engine 5 – and once you are inside a tool like this, what you can do with it."
Playing the Game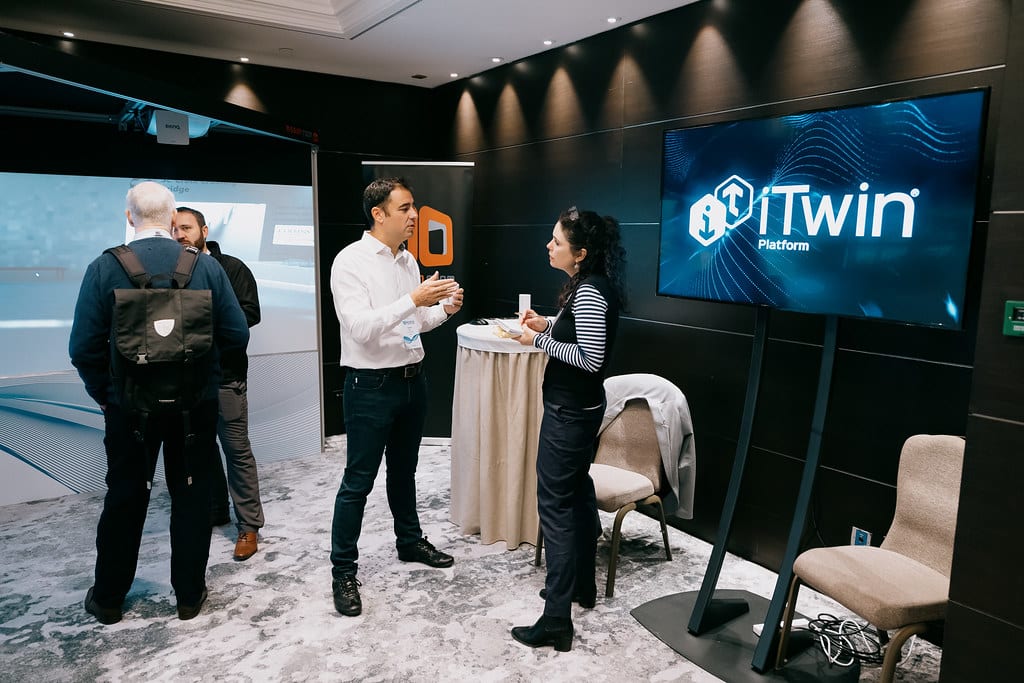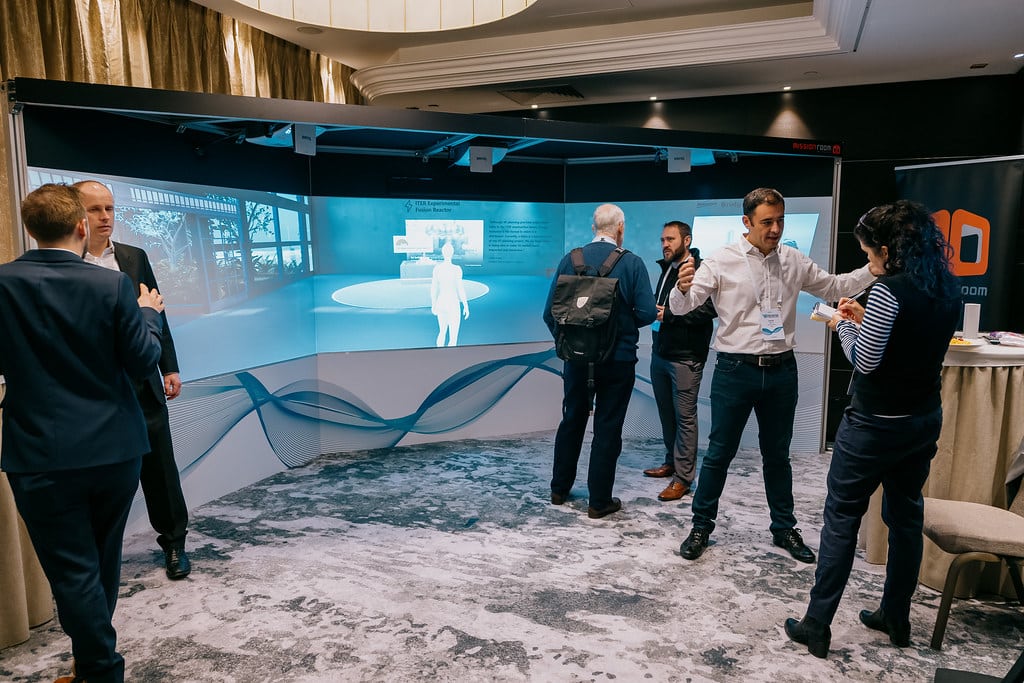 Digital twins, including those built on Bentley's iTwin platform, offer realistic and dynamic digital representations of buildings, systems, and even cities.
They allow for the combination of disparate data and for users to instantly visualize and track changes, including in real-world conditions from IoT-connected devices, from anywhere in the world. For Mr. Demchak,
"Using the iTwin platform we can pull together other Bentley Software technology. What we are showing here with iLab is that we can now also make use of the powerful graphics and visualization that are built into game engine development platforms. You can now see the massive 3D scenes that are used to produce games for Xbox and PlayStation etc. We are saying what if you take the power of that visualization and start applying it to architecture, engineering and construction use cases? You can have a model of massive complexity and you can connect it and this new 3DFT technology lets the model stream right into the game engine in high fidelity, with no loss of detail."
Daniel Iborra, Principal Software Engineer at Bentley Systems, said the technology will appeal to future generations of architects, designers, and engineers.
"More and more of the people who are now taking the big decisions will be those who grew up playing games and who understand immersive technologies. Whereas before, everything was done on paper, now we can hold a wealth of data on the iTwin platform. We can do simulations, make predictions with AI, and offer real-time collaboration for everyone from engineers and architects to shareholders."
Metaverse Meetings
One of iLab's first customers was the France-based ITER energy project, Mr. Demchak explained:
"They came to us and said videos were cool, but they wanted to have an interactive experience of their construction site. The real site is still under construction. They have an interactive digital twin for construction visualization, which is updated as the building progresses, and eventually, they will put millions of sensors on it, and it will become a pure digital twin, which is still interactive and has this high level of fidelity."
He added:
"I think the sky is the limit with this – this to me is a view into the near future. The metaverse will become a new way of interacting. Imagine instead of a Teams or Zoom call, the whole team involved in a project actually gets together within it, walks through it, discusses the detail, and totally immersed – from anywhere in the world. If they have a VR headset, then they can be an avatar, but they can also be on a desktop too."
He added:
"People can start building this tomorrow now – the core tech now exists. We are already hearing from people from other industries – space agencies, motorcycle companies, etc – that they are considering how we can help them to use these technologies to solve their problems."