Amid shortages of skilled labor and the challenges of the COVID-19 pandemic, manufacturers are embracing a new generation of collaborative robots to undertake dirty and dangerous work like welding.
The welding shortage is a global problem, with the American Welding Society predicting a deficit of 400,000 welders by 2024. The shortage is exacerbated by the fact it is an aging workforce, with millennials not rushing to replace retiring baby boomers.
Cobot Sales Are Accelerating
Collaborative robots, or cobots, look set to fill the gap. They are designed to safely work side-by-side with humans in industrial environments such as production lines. Cobot sales are accelerating globally, and more suppliers are entering the space, but they still only make up 5 percent of the global robotics market.
The introduction of cobots which can handle heavier payloads, and perform more complex tasks like welding, will likely drive sales growth, says Jeff Burnstein – President of the Association for Advancing Automation (A3).
While cobots can tackle a growing range of challenges, Burnstein says businesses must focus on choosing the best solution for the job – and consider all of the challenges that come with deploying cobots – rather than assuming they are always the answer.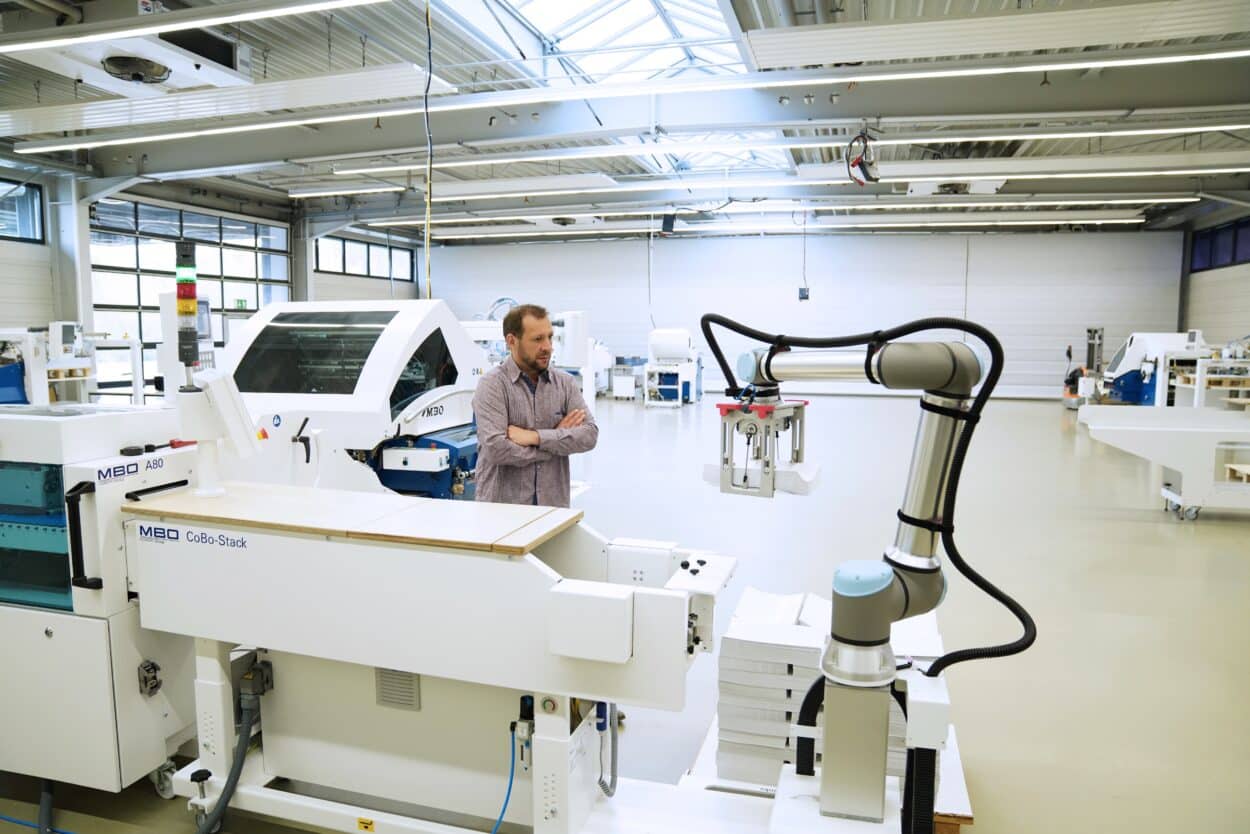 According to him, everything depends upon how the robot will be used, for how long, and what internal or external resources are required to make them successful. 
"What are your payload and speed requirements? Do you have internal resources to design the application and maintain it, or are you using a system integrator? Who will perform the risk assessment? These are just a few of the key questions that go into the selection of what robot is best for your company."
Unlike traditional industrial robots which require safety fences to safeguard human employees, cobots can work alongside humans without safety cages, upon risk assessment. In addition, the flexibility of cobots means they can be deployed to work across multiple applications, on assembly lines for example, whereas industrial robots generally operate on one fixed task.
More Automation With Cobot Welders
When it comes to welding, cobots can handle TIG, MIG, arc, laser and spot welding, as well as soldering, says James McKew – Regional President APAC for Universal Robots.
"Thanks to their small footprint, flexibility and versatility, cobots can be used across an array of applications on the factory floor. They can also be fitted with a wide range of end effectors to match various applications." 
RELATED ARTICLE
This strong value proposition is one of the main reasons manufacturers find collaborative automation to be so attractive, he said:
"While the processes of integration may be little more than just 'plug and play', welders will soon learn that they can extend their welding expertise to automated solutions using cobots – even with no prior backgrounds in robotics."
Rather than take jobs away from people, McKew says cobots are designed to focus on dull, dangerous, and dirty jobs along with other manual tasks which can be easily automated. This frees up people to focus on adding value to the business in areas that require the human touch.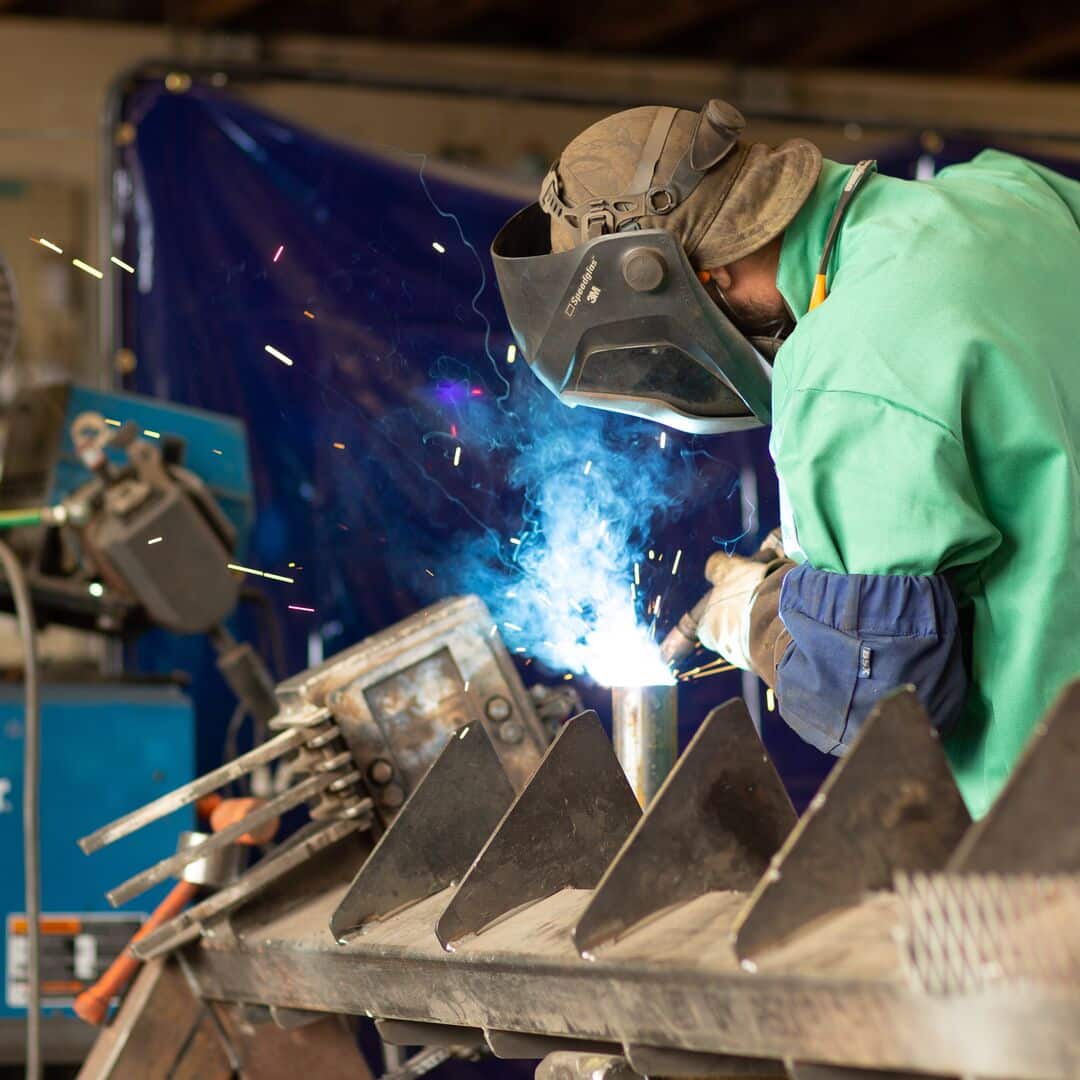 One of the strengths of cobots is their ease of use and training, which does not require previous experience working with robots, says Katja Butterweck – collaborative robot application specialist with ABB.
Side-by-side training is one of the keys to effectively deploying cobots in manufacturing, Butterweck says. Arc welding, a process that uses an electric arc to create heat to join metals, is one example where the teaching process and "lead-through" functionality make it easy to apply a cobot to a new task.
According to her,
"Lead-through is an added feature of our ABB cobots, where you can hold the robot arm and move it to your desired location, basically you can guide the robot arm to perform tasks, this is specially needed for precise part handling, arc welding or assembly applications."
As cobots combine the functionality of an industrial robot with the ease-of-use of consumer electronic goods, they could be the solution, she believes, wherever there is a need for safe human collaboration with a machine.