The image of China as the world's factory goes hand in hand with the country's immense workforce, but the reality in factories is an ever-increasing reliance on robots. We provided a list of 5 of the main robot producers.
According to the International Federation of Robotics, China became the world's largest market for robots in 2013. By 2020, the country accounted for 44% of the total new installations of industrial robots. The number of installations increased by 20% from 2019 levels. Worldwide in 2020, the electronics industry beat out the automotive industry as the biggest driver of industrial robot sales, which was already the case in China.
Driving the increasing demand for robots has been China's position as a manufacturing powerhouse. According to Dr. Kevin Firouzian, Technical Director at Ningbo China based Ruigu Robotics:
"Both the government and large enterprises understand the needs and benefits of smart manufacturing technologies and industrial upgrades in order to stay ahead as a worldwide manufacturing giant."
COVID has added to that impetus with robots allowing the smooth operation of factories. Firouzian adds:
"The implications that COVID has on the smooth running of a manual labor force has made it even more important and popular to move towards a labor force composed more heavily of industrial robots and smart manufacturing systems."
With China currently importing the vast majority of robots it installs, the government is prioritizing this area for development as part of the Made in China 2025 initiative as Firouzian explains:
"Chinese robotic manufacturers are now on an offensive path to gain ground on their home turf and boost the domestic market share from 30% to 50%."
Already there are some winners emerging from Chinese producers.
1/ Siasun: Strong Academic Backing
Siasun was founded in 2000 and is one of the oldest robotics companies in China. The company is headquartered in Shenyang, in the center of China's traditional heavy industry heartland. Robots produced primarily target the electronics, automotive and chemical sectors.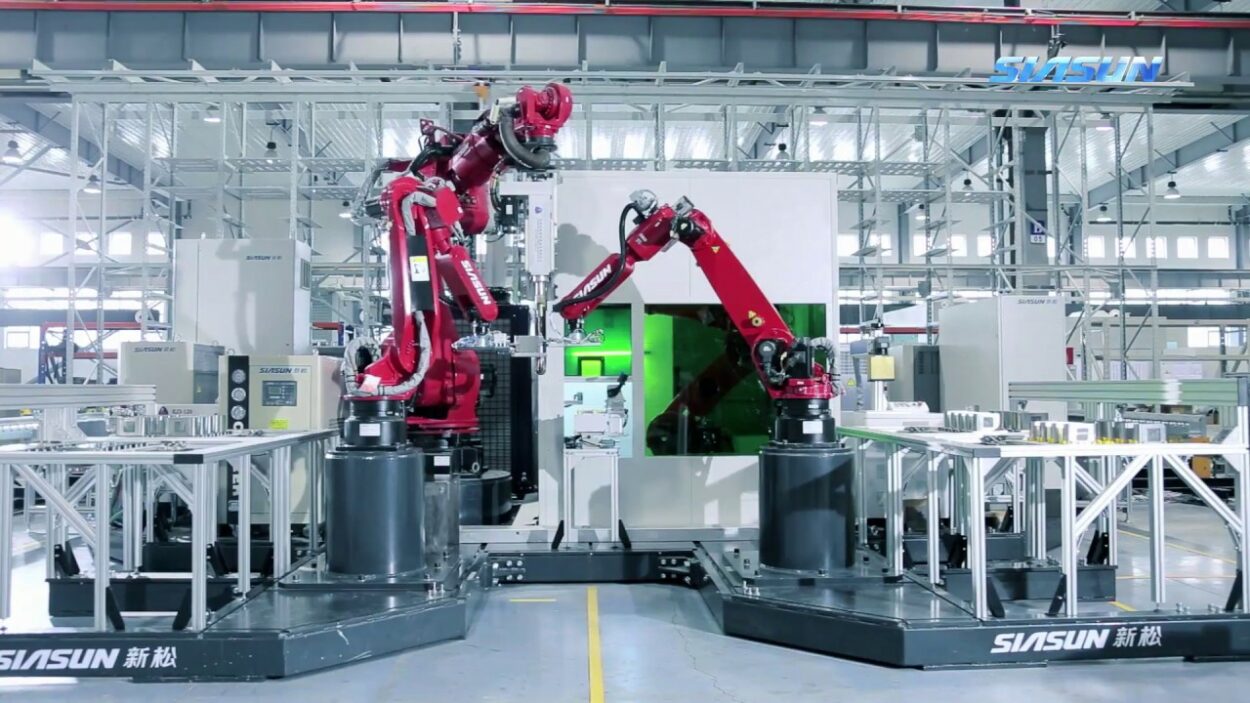 One of the pillars of Siasun's success is that the company belongs to the Chinese Academy of Sciences. Firouzian believes this is a key advantage:
"Having such a great foundation and partner only aids in strong development with a steady stream of top R&D talents and technical know-how."
The group employs more than 4,000 people in R&D and the company is increasingly looking to export with sales so far to over 30 countries and regions.
2/ STEP: Electric Connections
Shanghai STEP is unusual in the Chinese robotics production industry by being a division of an electric company. The other main divisions are concentrated on elevator control systems, VFD/inverters, and servo drives & motion controls. Firouzian believes this is advantageous:
"For a company to have a diverse portfolio of not just robotics but also control systems, sensors, and other electrical components puts them a step ahead. Not only can you directly test and implement robotics and smart manufacturing on current product assembly and assessment, but also establish key industrial manufacturing standards."
Founded in 1995 the company has been listed on the Shenzhen Stock Exchange since 2010. According to Jeff Shao, Project Manager Libiao EU branch, STEP operates in a highly competitive marketplace relying on volume to make up for a low-profit margin:
"STEP focuses on Chinese SMEs involved in manufacturing, while this market is huge it is also price sensitive."
3/ Efort: Robot Shopper
Efort according to Shao has used the Geely approach to succeed in the robotics market; Geely famously acquired Volvo and other foreign companies to become a leading Chinese car producer.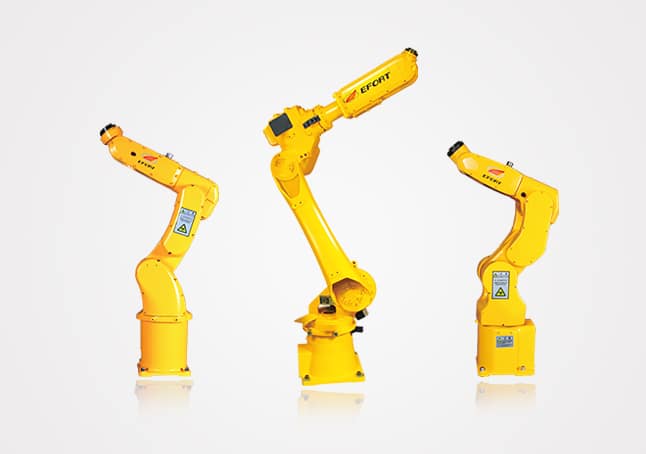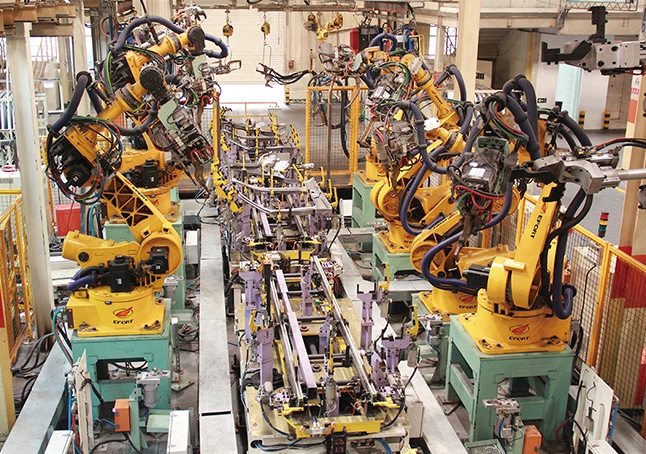 Established in Wuhu, Anhui Province, in 2007 the company has been on a shopping spree acquiring both robot producers and integrators. Most of the companies acquired or invested in originate in Italy and include CMA, Evolut, Robox, and W.F.C Group. Applications for the company's robots focus on the food industry, ceramics, and automotive. Firouzian believes this is a shrewd move:
"China's biggest industrial robotics manufacturers still lag behind international leaders. Efort has managed to gain ground by entering overseas joint ventures and acquiring overseas producers. This has been very important for Efort in order to develop supply chains and make calculated moves in increasing market share."
4/ HGZN Group
HGZN Group can trace its lineage back to a company created in 1980 in Chengdu at the dawn of market reforms in China. Today the company's main business focusses on high-end intelligent equipment manufacturing and industrial robots.
The company is putting a large emphasis on R&D and in particular into the area of AI. This is very much in line with the aims of Made in China 2025 and Industry 4.0. If HGZN get it right they could do very well as Firouzian believes:
"The company aims to realize true industrial manufacturing intelligence via AI to aid design works, smart manufacturing, and inspection/detection and much more. With time and adequate R&D, they can become a key player within the intelligent industrial robotics industry. It may be slightly premature to say AI is their core competence, but I do not see them being too far off in realizing this in the near future."
5/ Borunte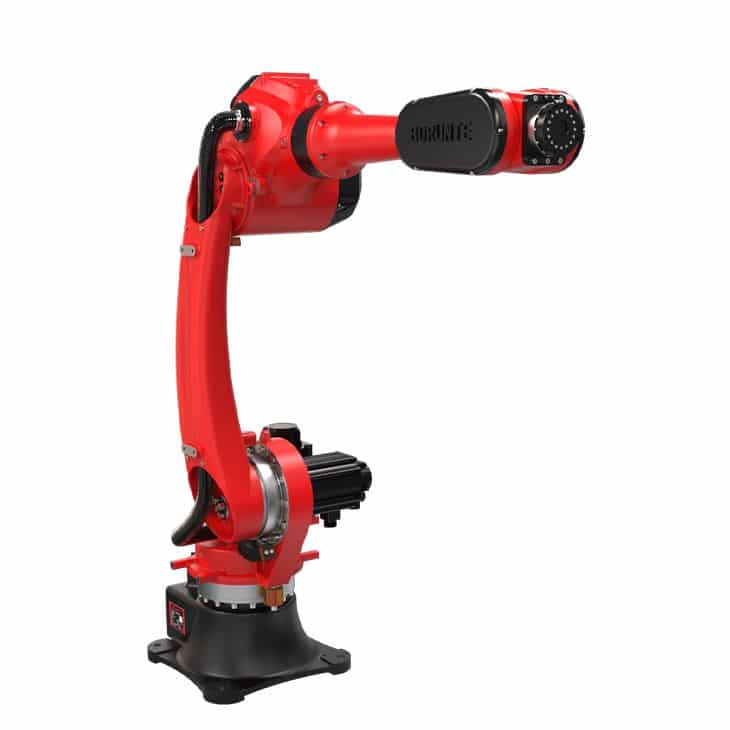 Borunte has grown very quickly from its establishment in 2008 to become one of the market leaders. This has been done by targeting popular robot lines and selling them at a far more competitive price than international producers. Profits have then been plowed back into R&D. Firouzian believes the company has played its hand well.
"The company adopts a smart approach in really listening to client and market needs and making smart product changes/updates as such."
However, Dr. Shenhong Wang, Senior Associate Professor of Practice at the School of Robotics in Xi'an Jiaotong-Liverpool University Entrepreneur College, warns that the company might be just a paper tiger. It seems few of its leaders hold university degrees. He adds,
"The company size is small and its real capital is only 1/70 of Siasun from their public data."
Can China Become a Leader in Industrial Robots?
There are already some winners appearing in the domestic market and they are having some success with exports – Chinese producers come a distant third after the Japanese and Germans. China will likely remain the world's largest market for industrial robots and the government's push to meet more of that demand with domestically produced units should strengthen companies. According to Firouzian:
"The market share is expected to grow with time as China's Top 5 manufacturers become more established and developed. That said, a key focus is still for China to gain ground domestically and reduce its reliance on foreign suppliers."
Another key problem that currently limits the potential of the export of Chinese robots is the dependence on many imported components. Shao says:
"The value of imported parts is still very high in the robots exported by China."
Chinese robot producers are currently competing on cost, which is always attractive to an extent. According to Dr. Anwar Majeed, Associate Professor at the School of Robotics, XJTLU Entrepreneur College (Taicang).
"It is worth noting that its products are estimated to be 30% cheaper than their European and Japanese counterparts allowing them to be more attractive to rising economies."