The pandemic has accelerated the digitization and automation of industry. After two years of COVID-19, the adoption of robots, cobots, and AGV is strongly accelerating even in sectors that were not familiar with automation previously. But it is not often easy to choose the right automation system, especially since there are many manufacturers. We have thus produced several buying guides with tips and recommendations to help you choose the right product for your needs.
Hicham Dhouibi, Monica Hutchings, and Camille Rustici contributed to these buying guides.
DirectIndustry offers a free online buying guide service to advise you on what you need to know before you buy a product or request a quote. The goal is to give business leaders, industrial buyers, and decision-makers detailed descriptions, key criteria, standards, and prices of industrial products to facilitate your comparison of quotes and your choice of suppliers in order to make the right purchasing decision. Our buying guides are written by our professional journalists and in-house industry analysts in an independent and impartial way. None of the content is sponsored or promotional.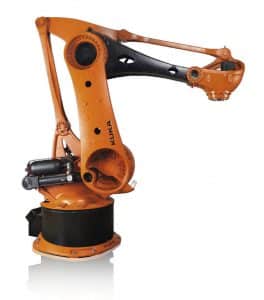 Industrial robots are versatile, multifunction technicians, reprogrammable on 2 or more axes. Industrial robots are designed to move materials, parts or tools through variable and programmable movements in order to accomplish various tasks. Thanks to their flexibility, industrial robots are used in all industrial sectors.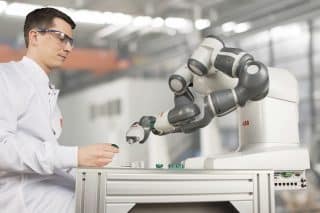 Among the latest developments in robotics is the arrival of collaborative robots, or cobots, which has revolutionized the industrial world.
Collaborative robots are complex machines that work hand in hand with human beings. They support and relieve the human operator in a work-sharing process.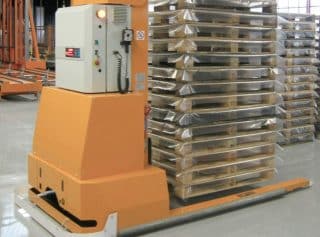 An AGV (Automatic Guided Vehicle) is a self-guided vehicle that moves autonomously according to a planned route, using different technologies such as a magnetic strip, a track, a laser or a GPS.
They are generally used to transport products, raw materials, pallets and other objects.