Tunis-based renewable energy company TuNur is developing a new solar energy project aimed at generating 4.5 GW of power. The electricity will be fed into the European grid via three submarine cables connecting Tunisia with Italy, France and Malta. It could power two million European homes.
Not so long ago, projects involving renewable power generation were an expensive investment decision. It was often typically subsidized by governments of industrialized countries signaling their green credentials. Today, producing electricity out of clean energy is becoming a strategic asset for everyone, including developing countries. The global industry is developing at breakneck speed and the cost of technology is also dropping rapidly.
Desert Power: Converting Sunlight Into Electricity
This trend is exemplified by the situation in Tunisia. TuNur, Tunis-based renewable energy, transmission, and green hydrogen developer, is working to develop a new solar energy project in the southwest of the country. When complete, the project will generate 4.5 GW of electricity, which will be fed into the European grid via three submarine cables connecting Tunisia with Italy, France and Malta. The generated electricity could power two million European homes.
When fully constructed, the TuNur solar complex will cover around 180 square kilometers. Hundreds of thousands of parabolic mirrors, solar photovoltaics and solar cells will be arranged to direct the intense Saharan sun at CSP (concentrated solar power) towers reaching heights of up to 200 meters.
Heat will be stored in molten salts that run through these towers, heating steam that turns turbines. The salts can retain heat for hours, allowing power to be generated long after the sun disappears each day.
The initial stage of the project will see a 250MW CSP tower constructed, along with the transmission cable to Malta. This will cost an estimated 85 million euros, with a further 1.6 billion euros for the cable.
We spoke with Daniel Rich, TuNur CEO. He told us:
"We expect the first phase of the project to reach FID (final investment decision) in 2024, with commercial operation and first power delivered into the European network forecasted by end of 2027. We have already entered into a preliminary agreement with a leading electricity buyer in the European market."
RELATED STORY
A Diversified Energy Mix for Europe
The drive towards carbon neutrality in order to limit the temperature increase to 2 degrees and the ongoing conflict between Russia and Ukraine mean Europe is in desperate need of new, clean sources of energy. The European Commission's REPowerEU plan aims to reduce imports of Russian gas by two-thirds in 2022 and completely wean Europe off Russian fossil fuels by 2030. In 2021, the EU imported 155 billion cubic meters of natural gas from Russia – nearly 40 percent of its total gas consumption.
While there is no one-stop-shop solution to Europe's energy challenge, Daniel Rich believes solar resources from the Sahara fit in well with the continent's future energy strategy.
"Europe and its member states have very strong renewable energy and hydrogen targets. Alongside increased deployment of domestic renewable energy, these can be complemented by additional solar energy supply from North Africa."
The European Network of Transmission System Operators (ENTOS-E) conducted an analysis that showed that the TuNur project could directly replace fossil fuel-based energy generation. As a result, it would enable further carbon savings and increase the integration of renewable resources in the energy mix.
"The TuNur project would result in reduced emissions of around 4 million tonnes of CO2 per annum and an increase in socio-economic welfare of over 500 million euros per annum," says Rich.
A Bright Future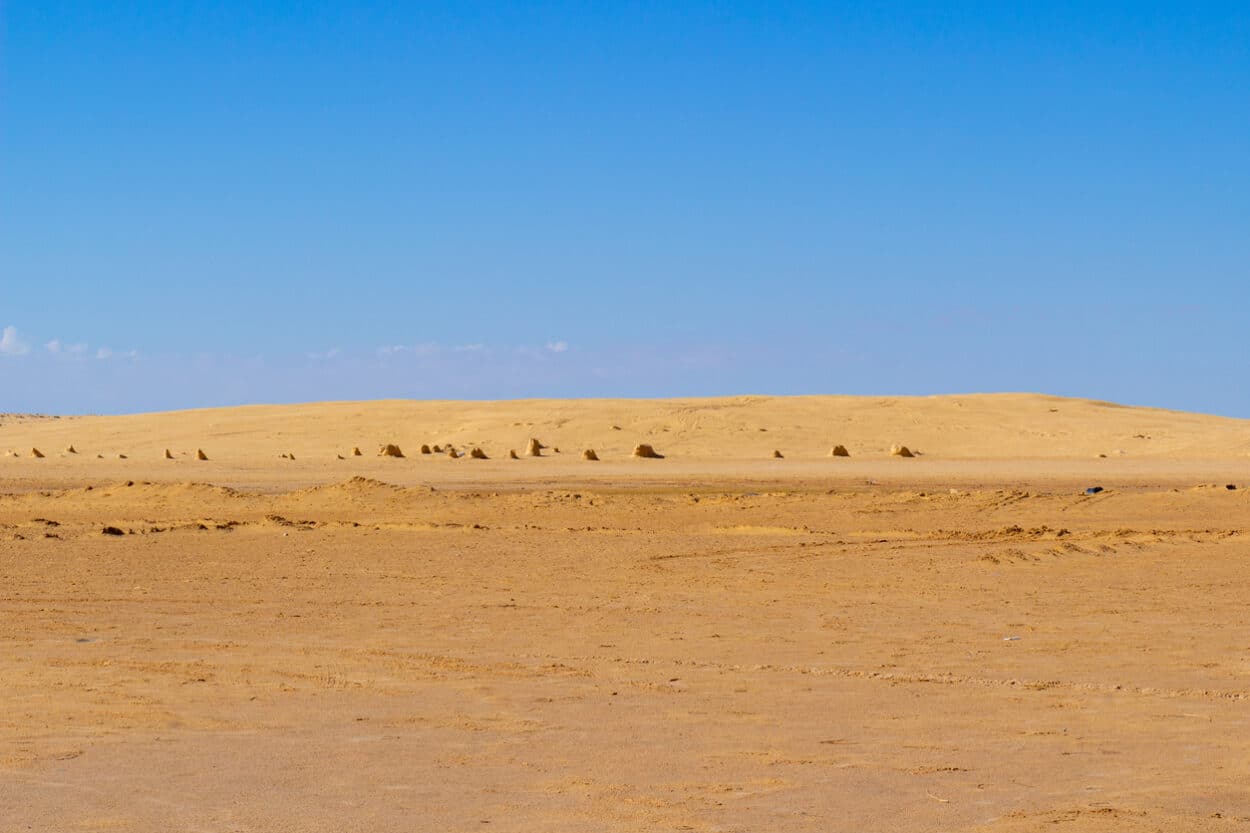 The 9 million square-kilometer Sahara Desert, which extends across many countries in North Africa, experiences some of the highest amounts of sunlight and solar radiation in the world.
Tunisia has up to 20% better solar radiation levels than even the best sites in Europe, according to TuNur shareholder Nur Energie, which operates a Sahara-based solar weather station.
In addition, Tunisia also possesses excellent wind resources, making it an optimal location for large-scale wind energy development at very low costs.
The Tunisian government is aiming to use solar energy technologies to support its growing energy demand and increase energy security in the long term.
According to Rich,
"Tunisia is perfectly positioned to be a key Mediterranean hub for renewable energy and hydrogen development, creating a new sustainable export industry for the country. TuNur's projects are an important step towards unlocking the potential of the Sahara, enhancing investment, creating new jobs, and paving the way for other large-scale projects across the Mediterranean."
Take With Caution
But the effective realization of this future project is to be taken with caution. The Sahara has long been considered a promising terrain for concentrated solar power, a terrain that has the potential to help Europe meet its green targets.
However, similar projects, announced with great fanfare in recent years, have never seen the light of day. For example, in 2013, a 400 billion euro project called the Desertec project, simply never launched after the two major promoters fell out, each accusing the other of poor communication.