The Fraunhofer Institute for Laser Technology ILT is setting up a hydrogen laboratory to make fuel cells ready for series production. The 300-square meters lab will be accessible to researchers and industrial players to experiment with different laser technologies in order to optimize fuel cells. The hydrogen lab will open on May 5, 2022.
As part of the Paris Agreement, Germany is planning to become climate-neutral by 2045. Hydrogen technology could help the country achieve this goal. Berlin has indeed the ambition to become the world leader in hydrogen by producing 25 gigawatts (GW) by 2040. Hydrogen, especially green hydrogen (produced from renewables) could indeed replace coal (which Germany is dependent on), ensure the energy transition and reduce CO2 emissions.
Focus on Fuel Cells
This is why the Fraunhofer ILT is opening a new hydrogen laboratory. The idea is to offer a collaborative platform for various participants (researchers, industrial players…) to work on fuel cells to make them ready for production.
Fuel cells are at the center of the hydrogen revolution. Their job is to convert hydrogen into clean energy. They generate power thanks to a chemical reaction instead of combustion and can be used in cars for example. Fuel cells have many advantages and the way they are manufactured is crucial. For the Fraunhofer ILT, participants will focus their work on testing and evaluating "laser processes for the production of bipolar plates used in fuel cells."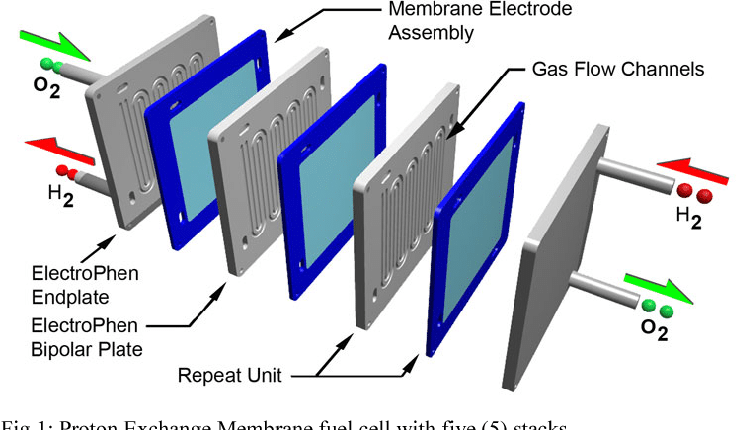 Manufacturing Bipolar Plates With Laser
Fuel cells are very complex and delicate to manufacture. The tightness of certain of their components must be guaranteed. This is the case with bipolar metal plates.
Bipolar plates are key components of a fuel cell. These very thin metallic plates (they are usually made in aluminium) are stacked on top of each other in order to create a large surface area for chemical reactions to take place. They distribute fuel, gas and oxygen over the entire surface, connect the anode of one cell to the cathode of another, provide electrical conduction between cells, facilitate fluid management within the cells, remove heat from active areas and more.
Assembling bipolar plates is particularly delicate and laser welding is generally the most appropriate method as it offers low deformation. This is where the hydrogen lab comes into play.
The lab will make it possible for researchers to test and evaluate different laser technologies to manufacture bipolar plates.
According to Dr.-Ing. Alexander Olowinsky, head of the Micro Joining Group at Fraunhofer ILT, the new lab
"will provide a wide range of laser-based experimental facilities for variable dimensions and designs. The facilities do not only cover the laser-related manufacturing steps along the process chain for manufacturing metallic bipolar plates: Rubber pad forming with a hydraulic press, for example, makes it possible to produce bipolar plates in small quantities. But The facilities are also available for structuring with ultrashort pulse lasers, for laser-based coating, and for high-speed welding and cutting. Existing test rigs can be used to evaluate the laser-manufactured components not only in terms of hydrogen tightness but also in efficiency."
The lab will be officially opened on May 5, 2022.
Laser Processes for Hydrogen Technology (video in German)