The American car manufacturer Tesla is today inaugurating its first European factory in Berlin, Germany in the presence of CEO Elon Musk and German Chancellor Olaf Scholz. The first Model Y electric crossovers assembled in this plant will be delivered to customers starting today. The site is expected to manufacture 500,000 vehicles per year.
EV manufacturer Tesla opened today its European facility in Berlin, Germany. In a press statement released today, the California-based company said:
"Today, Tesla is delivering the first vehicles manufactured at the Gigafactory Berlin-Brandenburg."
A total of 30 Model Ys was today delivered to German customers. Until now, the American 100% electric SUVs were manufactured in China. But starting today, the cars sold in Europe will be assembled in Berlin.
Tesla Moves Into Europe
Tesla already has a production site in China, near Shanghai, which was open in early 2020. The company is now hunting on the lands of Volkswagen, BMW, Audi and Mercedes with the ambition to have the "largest electric car plant in Europe in terms of volume". Eventually, 500,000 vehicles should roll off the line each year. For the moment, the plant is only assembling Model Y SUVs, but it could soon start producing Model 3s.
The facility, which currently employs 3000 people but expects to have a total of 12,000 workers, covers 300 hectares and will also house a battery and electric motor factory in the near future.
Having a factory in Europe means obvious business opportunities for the group but also shorter delivery times for customers.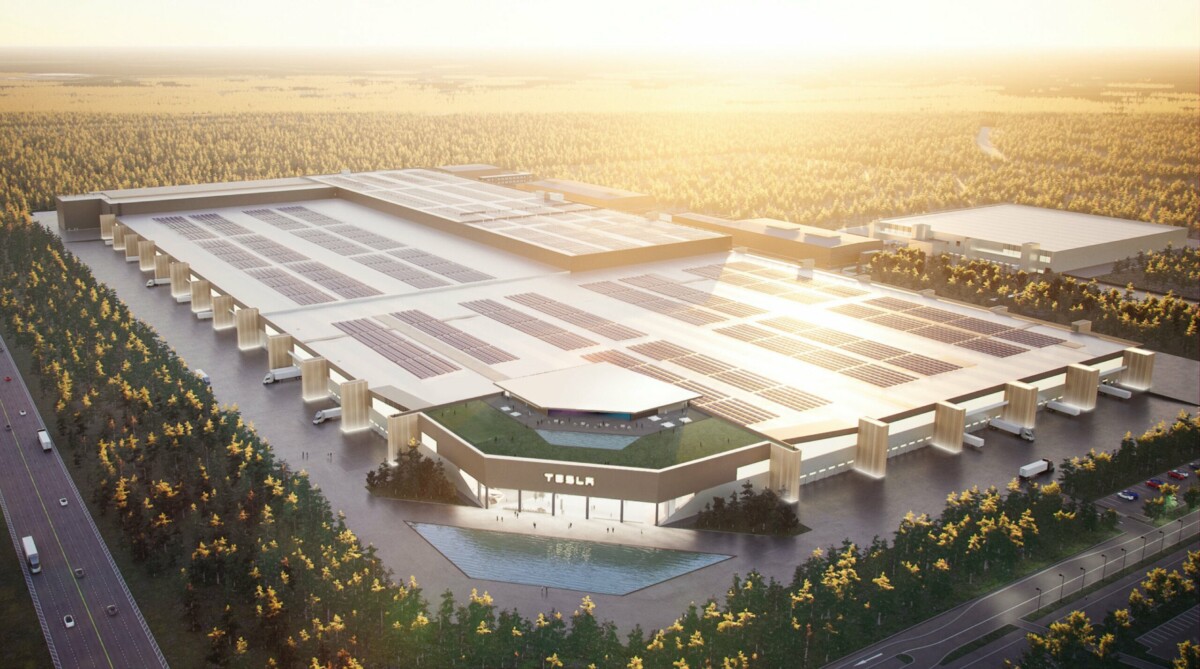 Delays
In 2019, Elon Musk revealed that its first European Gigafactory would open in Berlin but it took two and a half years to see the first Model Ys roll off the assembly line. The project was indeed delayed due to administrative and ecological reasons. There were fears that the plant consume too much water resources and many legal actions were launched. In the end, the official approval from the regional authorities was issued at the beginning of this month.