Today, sustainability is a global concern. As they become increasingly aware of the environmental impact of their operations, companies of all sizes are looking for ways to reduce their footprint. The materials and processes used in the construction industry can both be environmentally damaging, which has stimulated demand for greener alternatives including wood.
Wood is a renewable resource that could enhance sustainability hugely in the construction industry. Many people find it hard to consider wood a fully sustainable material, thanks to its association with deforestation. But properly sourced, it is a big improvement over man-made products such as concrete and steel, which both have a massive carbon footprint.
Wood has its limitations, just like any other construction material. But a growing range of eco-friendly, next-generation wood-based products is now opening up a new and diverse range of applications.
Augmented Wood
Around half of all the wood cut in France goes unused. This gave Timothée Boitouzet, a French architect and the founder of Woodoo, a brainwave: to reinforce the wood at the molecular level, transforming it into "augmented wood" – a cutting-edge construction material that is durable, translucent, rot-resistant, three times stronger than the original wood, and more resistant to fire. In short, a super-wood that will aid in the construction of tomorrow's denser, carbon-neutral, post-fossil fuel cities.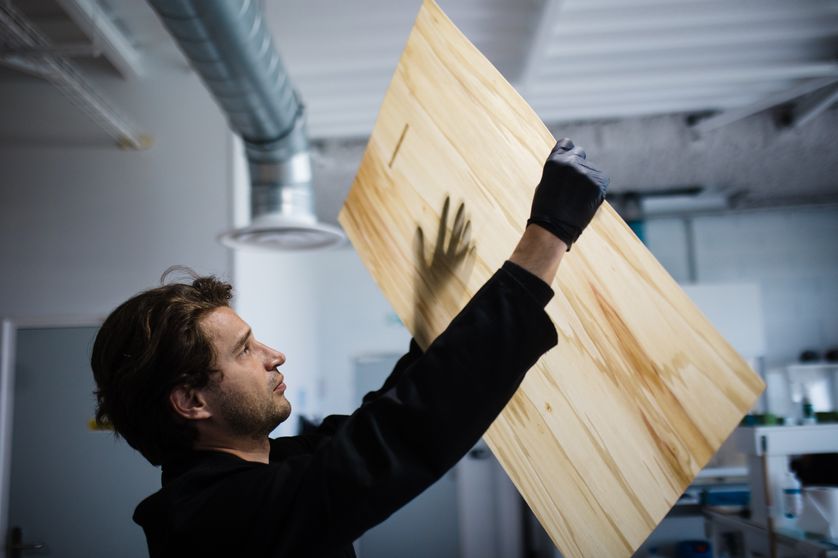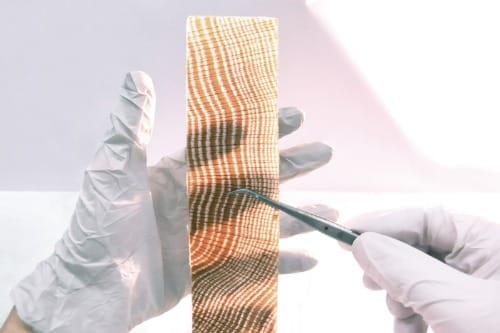 Woodoo labels itself a "carbon-efficient" materials company. By focusing on the development of regenerative materials, it aims to help to address climate change by supporting industries and corporations in their push towards decarbonization.
"During my practice with leading international architectural firms such as Herzog & De Meuron and SANAA, I developed a passion for building materials – particularly alternatives to concrete and cement, that represent 8% of all greenhouse gas emissions on the planet. I then became a chemist and went to Harvard and the MediaLab at MIT to study the chemistry, physics and molecular biology of wood. There I discovered a transformative process that gives wood unprecedented levels of performance. My first patent became the foundation stone for Woodoo."
Innovative Production
The Woodoo production process is a two-stage affair. Firstly, lignin is removed. This is one of the main constituent molecules of wood that impregnates the walls of wood fibers and gives them their rigidity. Secondly, the lignin is replaced by a plant resin, which solidifies inside the fibers. This is what endows the wood with its new physical and optical characteristics.
One of Woodoo's most innovative products is Woodoo SLIM, a translucent, tactile, lightweight sheet of wood that is ideal for man-machine interfaces, connected or backlit automotive interiors, and LED screens. Woodoo STACK, which is created from layers of Woodoo slim, has the strength profile of metal with the cost profile of low-grade wood, and could be used to construct wooden skyscrapers.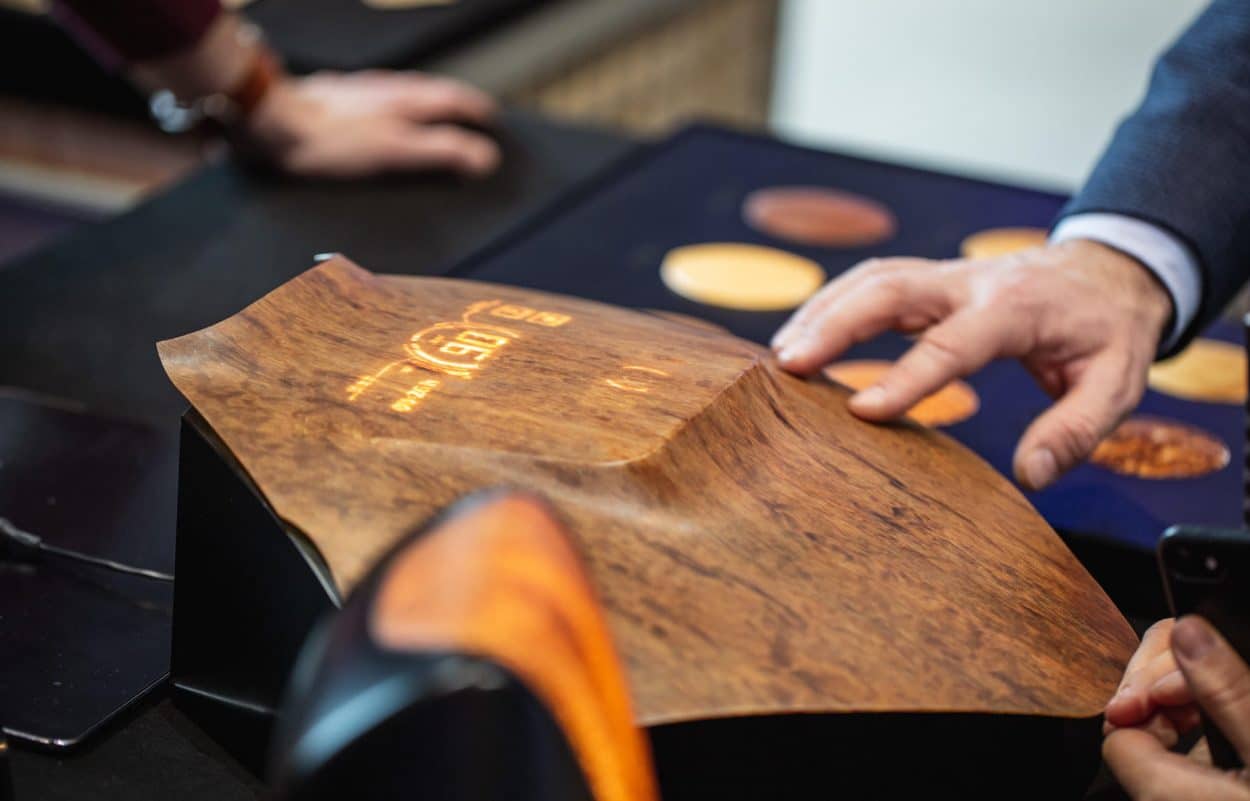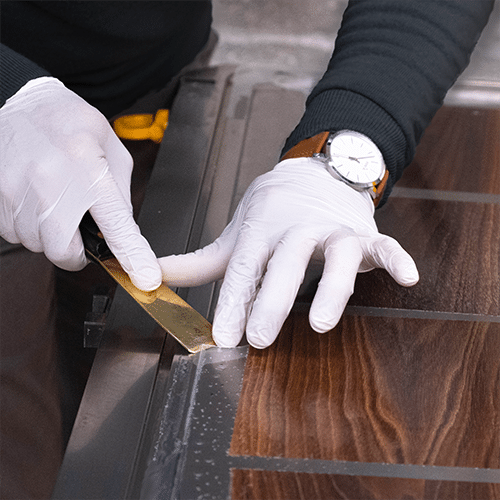 As a substitute for traditional building components with high emissions levels, Woodoo's biomaterials consume 17 times less energy than glass, 130 times less than steel, and 475 times less than aluminum.
"We try to use wood from as many local, low-grade tree species as possible, to make the most of an abundant, untapped resource. In terms of the resin, we are aiming to use 100% bio-based polymers, but these are not yet of a high enough grade. So we are focusing on recycled resins and work closely with our partners to increase the plant-based proportion of our formulas."
Pushing the Mass Timber Boundaries
The urbanization dynamic is driving ever greater demand for taller structures in increasingly dense cities. Whether architects and construction companies meet this demand using unsustainable materials, or by employing innovative, carbon-negative products such as Metsä Wood's Kerto LVL (laminated veneer lumber), could make a huge difference to the liveability of the world's urban environments.
Kerto LVL is produced from thin, rotary-peeled softwood veneers that are glued together to form a continuous b​eam or sheet. Kerto is an example of structural timber – or, as it's more popularly known, "mass timber" (short for "massive timber"). Essentially this involves sticking pieces of soft wood – generally conifers such as pine, spruce, or fir, but also sometimes deciduous species such as birch, ash, and beech – together to form larger pieces. The use of mass timber products in urban construction can help governments and developers meet density targets, while simultaneously reducing environmental footprint and mitigating the effects of climate change, explains Jussi Björman, Metsä Wood's Director of Business Development:
"Kerto LVL can be used to create beams, columns and panels. Kerto LVL products have numerous construction-related applications. A variety of different Kerto LVL products were used to create a pavilion for the Tokyo Olympics, for example, making construction fast, light and green. The building can easily be disassembled and assembled again in a new location."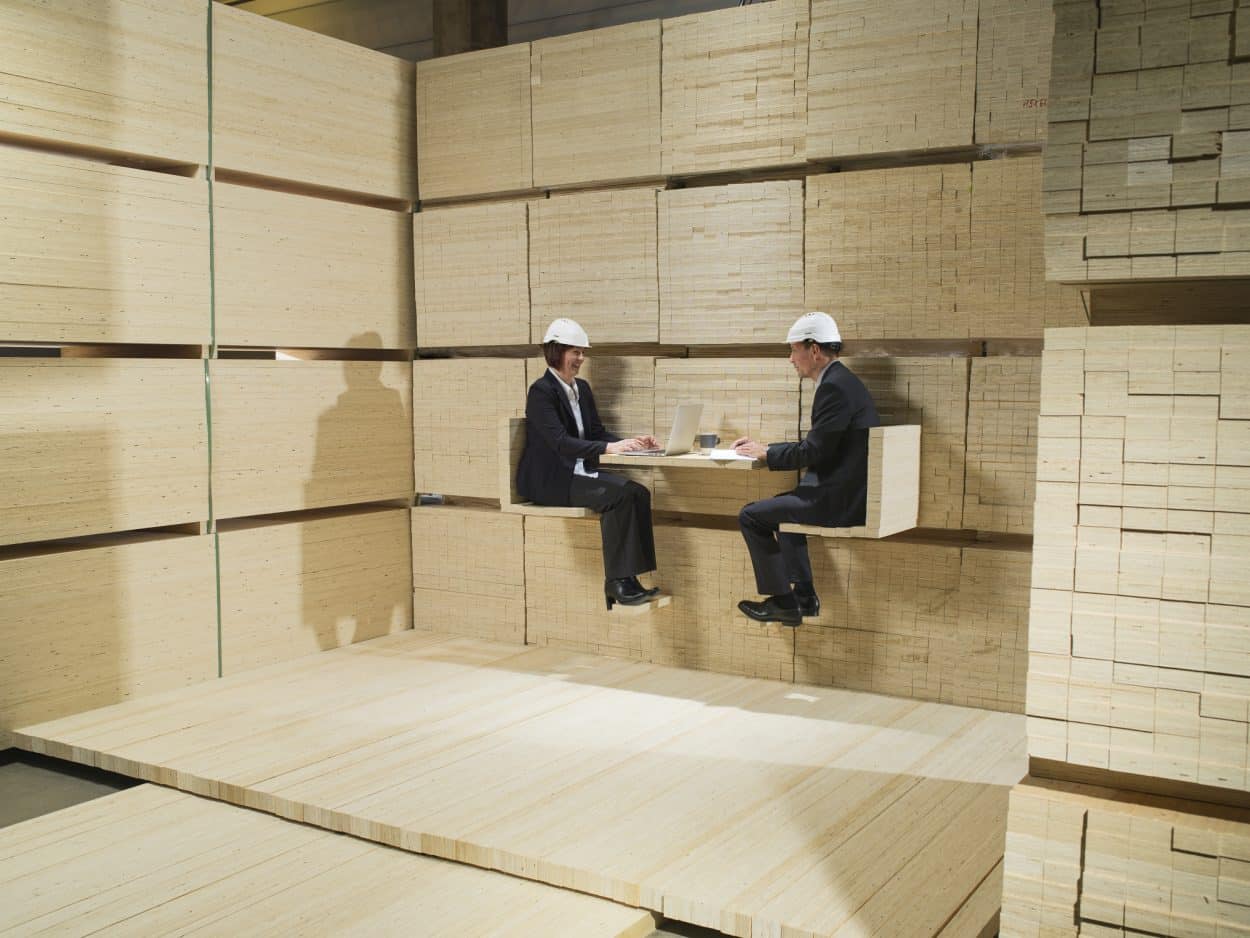 Elevated Ambition
With several projects already completed in Helsinki, the addition of mass timber storeys to existing, conventionally constructed buildings is increasingly being viewed as a green, efficient and economically viable way of generating extra-urban space.
Mikko Saavalainen, Metsä Wood's Senior Vice President of Business Development, sees worldwide possibilities for the creation of wooden cities above cities.
"Urbanization has generated a lot of interest in building with wood. Developments in mass timber mean over 100 million square meters of vertical space are currently unrealized in German cities alone. In terms of urban density, quality of life, and environmental concerns, timber extensions could be a game-changer."