With global healthcare spending expected to reach US$10 trillion by 2022 and technology making it easier to connect with patients, it is unsurprising that big-name players are entering the market. Recently, Google, Apple and Microsoft have all made forays into the industry and now Amazon looks set to make waves.
The first version of this article was published in our sister publication MedicalExpo e-magazine. We have reproduced it here and added new elements to better fit our audience.
Microsoft, the Cloud and Speech Recognition
Last spring, Microsoft bought Nuance, a Boston-area company specialized in speech recognition for $16 billion. This acquisition does not come out of anywhere, since the two companies have already been collaborating for two years on applications of this technology in the health field. The goal is to automatically write down discussions between doctors and patients in order to update health records in electronic format, without the doctors having to act as scribes themselves.
Microsoft has already dipped its toes in the healthcare waters with its fitness tracker the Microsoft Band and its COVID-19 vaccine management platform. Last year, Microsoft had already announced the launch of Microsoft Cloud for Healthcare, a multitude of cloud services tailored to the medical industry. The acquisition of Nuance serves the strategy of IT giant to sell software services to healthcare professionals, especially since the company has spent years optimizing its speech recognition software for medical terminology.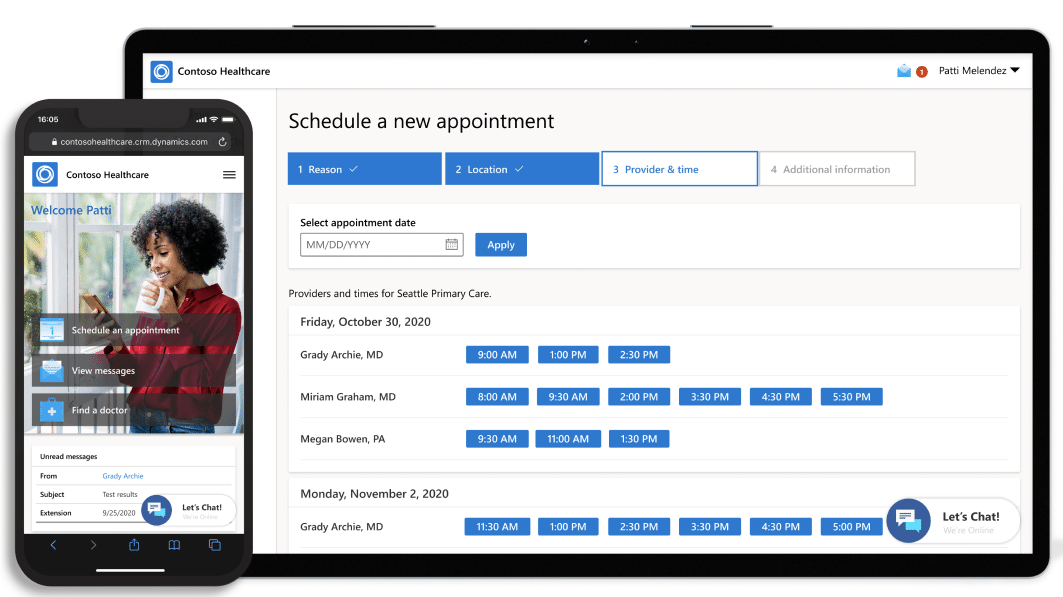 Amazon Care
Microsoft is not the only American technology giant to invest in the medical industry. From Google to Apple to Amazon, several companies have been eyeing this juicy market for a few years now.
Launched in September 2019, Amazon Care is designed to quickly arrange remote medical appointments. The app-based service enables the users to connect with medical professionals via chat or video in less than 60 seconds, 24 hours a day, seven days a week. Prescriptions can be home delivered and, if necessary, an in-person service can be instigated for additional care.
Initially reserved for Amazon employees in the Seattle area as a pilot project, it is now available to businesses in the region, and will be expanded to the rest of the country, for both Amazon employees and third-party businesses. This will give all U.S. employers the opportunity to purchase an Amazon Care subscription for their employees.
The company has also pushed forward in healthcare in other ways, including with its health and wellness band, Halo. This has a new "Movement Health" feature, which uses a smartphone camera and AI-based software to create custom workouts to improve stability, mobility, and posture.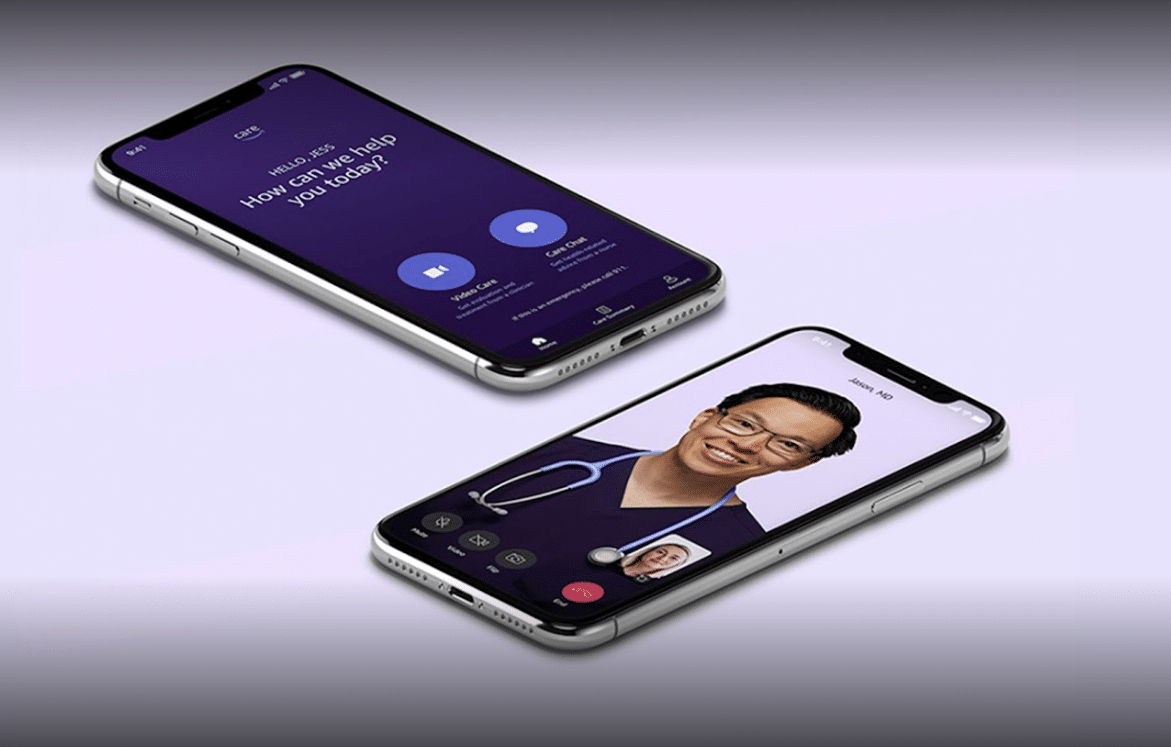 A $10 Trillion Industry in the US
In the United States, medicine is a private market open to competition, which can be very lucrative. According to experts, healthcare is currently a $3.7 trillion industry in the U.S. and is expected to reach $10 trillion by 2022. Consultancy firm McKinsey estimates that revenue from connected health (which includes telemedicine, online pharmacy, or connected objects) will grow from $350 billion worldwide in 2019 to $600 billion by 2024.
According to Dr. Bertalan Mesko, Director of the Medical Futurist Institute, it is not surprising that the big tech players want a lasting presence in the healthcare industry. He said:
"It is not only a lucrative industry but also a means to gain trust among their users. Tech companies will play a major role in the future of care with the products they can bring to the table."
The healthcare sector has historically been quite slow to digitize. 70% of US hospitals still send medical records by mail or fax, and the pandemic showed that sharing information between hospitals remained difficult. But the crisis has also accelerated the digitization of the industry: artificial intelligence algorithms have been massively adopted to track the progress of the epidemic, while a large number of patients have become familiar with teleconsultation. US tech giants now see an opportunity not to be missed.
John Nosta, World Health Organisation (WHO) technology expert and member of the Google Health Advisory Board, says the movement of tech giants into healthcare has, in many instances, been gradual. He explained:
"Exercise, wellness, and other health-related topics have consistently played a central content role for sites like Facebook and searches for Google. These companies have had a long-standing interest in health and recognized that this represented a significant financial potential. For big tech, data is the central driver of its role in healthcare."
Connected Objects for Medical Use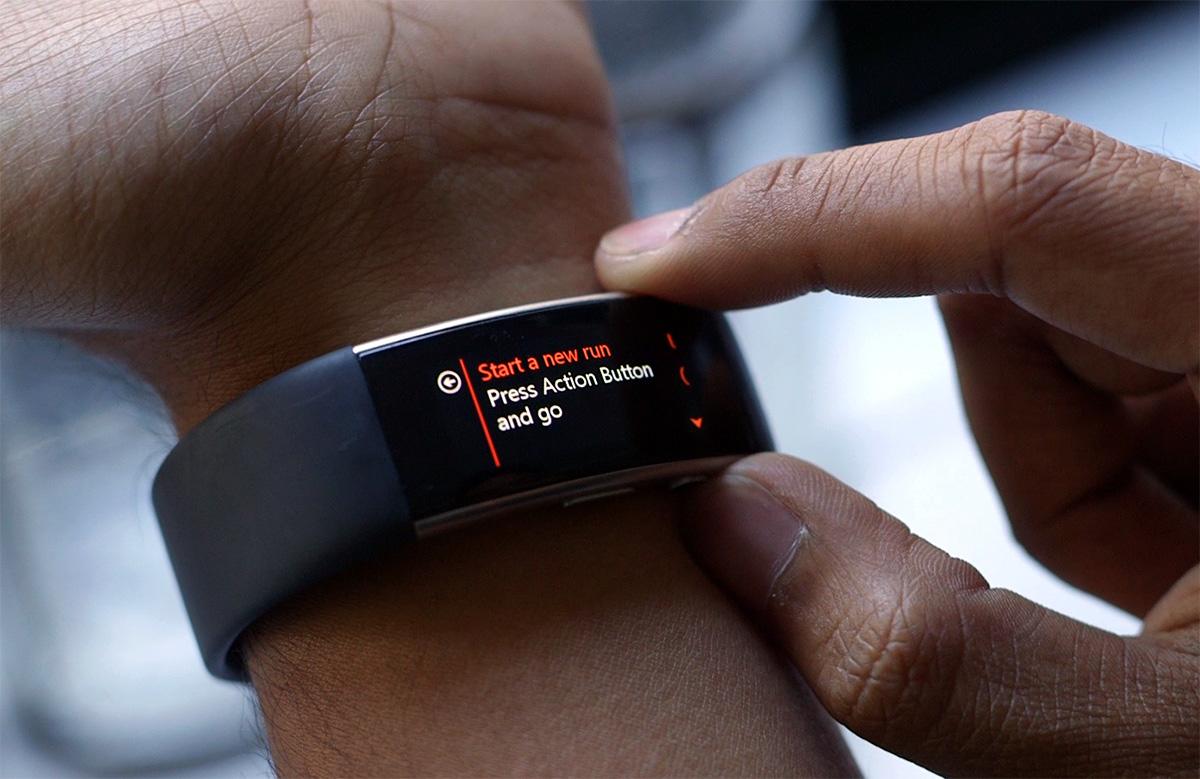 The GAFAM are indeed increasingly involved in the design of connected objects for medical use. A Stanford study published last year shows that nearly half of American doctors use wearables to monitor their patients' health. 49% of Americans own at least one wearable. Google's November 2019 acquisition of Fitbit, a company that markets connected watches, opens up additional opportunities for the online search giant around the medical sector.
The Apple Watch, with its ECG app and irregular rhythm notifications, is known for its health features. Now the company has also teamed up with scientific establishments to conduct large-scale health studies. The aim is to establish how its technology might impact a range of other medical issues, including detecting early signs of heart failure and monitoring hearing health.Google's forays have included Verily, its Alphabet healthcare branch, which is involved in various projects of research into digital healthcare.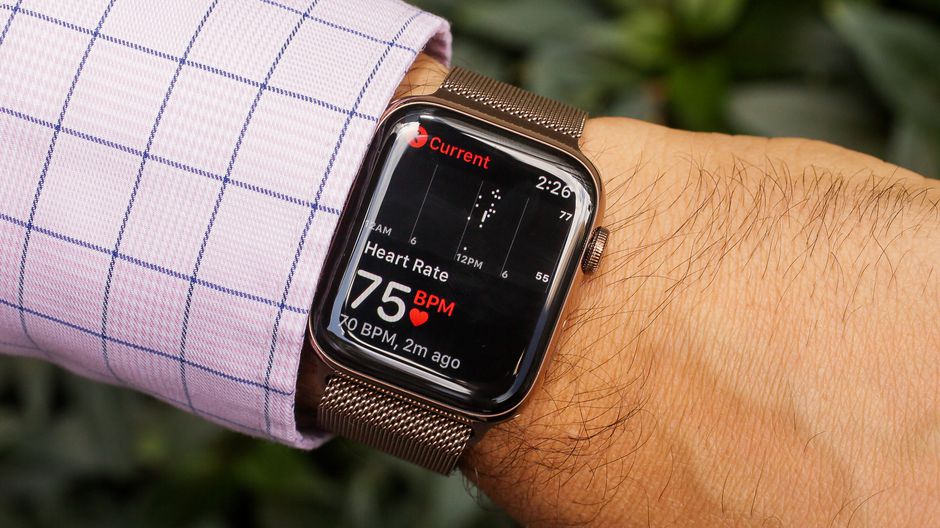 John Nosta observed that Tim Cook, Apple's CEO, has suggested Apple's biggest legacy will be in healthcare.
"That's a big vision and sets a trajectory to health, wellness and even medicine. Similarly, past Apple CEO John Sculley said digital health will be bigger than the PC. Some, including Sculley, say the pursuit of healthcare is part of the 'noble cause' that defines the company with a more human perspective. While that may certainly be the case, the primary driver is revenue: health and medicine represent the single largest market in the world today."
Looking ahead, he sees the greatest healthcare successes in the areas of data, analytics and AI.
"The smartest person in the room will no longer be the physician, it will be the computer."
Digitization will be the linchpin to the path of dematerialization, demonetization and democratization, allowing real-time and across care. He added:
"The pandemic taught us all that agility is central to the management of the virus as well as our lives. The ability to adopt and change isn't just a physical construct that impacts tangible things. Agility must also be a mental construct that allows us to unlearn and relearn new ways forward—and technology is central to this idea. I believe the big tech companies will be a 'partner in care' and given their global reach this seems likely."
Amazon Pharmacy
Amazon is now going further. In June 2018, Jeff Bezos's company bought PillPack, an online pharmacy, for $1 billion, in order to get the ability to sell prescription drugs. The buyout came to fruition last November, when the online retail giant announced the creation of Amazon Pharmacy, an online service offering Americans the ability to receive their medications without shipping costs, with Amazon's usual speed and efficiency.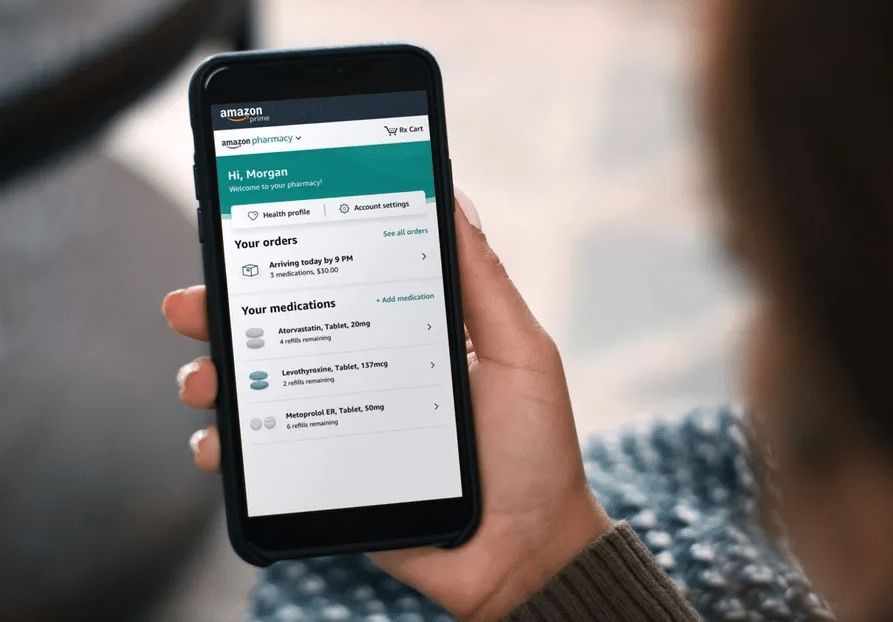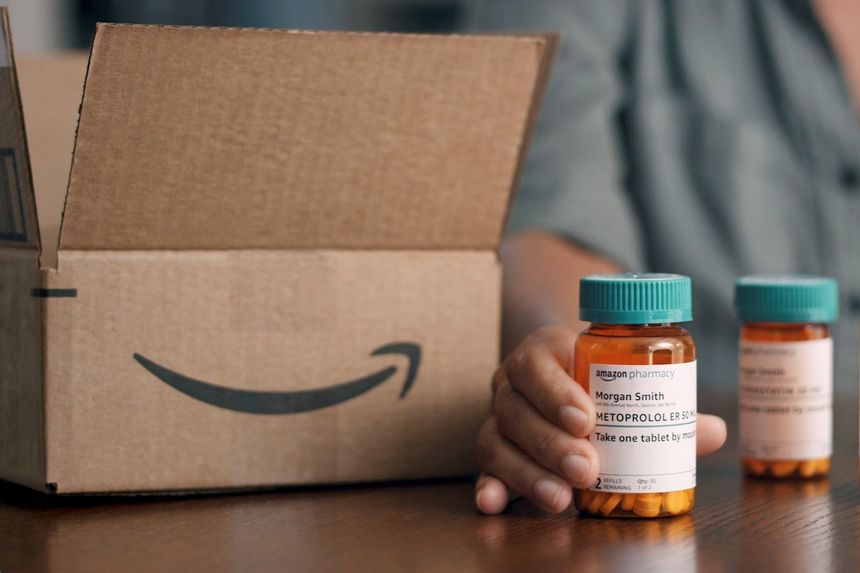 Prime subscribers get additional benefits, such as an 80% discount on generic drugs purchased without a prescription and delivery within 48 hours. Potentially very lucrative in itself (the US pharmaceutical market is worth $400 billion), this system makes sense when coupled with Amazon Care: it becomes possible for customers of the service to consult a doctor online in the blink of an eye, and receive their medication delivered to their home within two days.
Dr. Mesko said:
"With the steps the company has taken so far, we can expect Amazon to push further where it has the supply chain and the experience to support the process, whether it's for telehealth or drug delivery. They might even combine the latter with their drone delivery plans to accentuate Amazon Pharmacy's radical approach to drug delivery."
GAFAM's Ambitions vs. Reality
Even if the American healthcare sector is very lucrative, it is also extremely complex and some tech giants have experienced or are currently experiencing several setbacks.
Three years ago, Amazon partnered with Berkshire Hathaway and JP Morgan Chase to form Haven but the joint venture failed. The aim was to provide low-cost healthcare services and insurance to their own employees with an eye on future expansion beyond their own operations. The venture came to an end earlier this year partly due to bureaucratic inefficiencies and difficulty accessing medical data.
IBM Watson's computer, pictured as the magic bullet to improve diagnosis and cure cancer, is also struggling. The company is now considering selling the Watson Health division.
The partnership Google started in 2018 with Ascension, a chain of 2,600 hospitals, doctors' offices and other health institutes spread across the country is raising privacy concerns and is now under federal investigation.