From systems that gather information from scientific devices like microscopes to googles that can document test results – science and medical labs are getting smarter.
The aim, explains Vassilis Kostakos, Prof of Human-Computer Interaction, University of Melbourne, and Director of the Smart Hospital Living Lab, is to augment human capability with technologies that assist, predict and connect for faster results and greater efficiency.
"We try to avoid developing systems that are fully autonomous, but rather build systems that work hand-in-hand with humans. As such, I think that a smart laboratory is not one where things magically happen on their own, but rather one that makes its people more productive, and empowers them to complete tasks in a better or more productive way."
The Smart Hospital Living Lab is very much about moving towards labs of the future (LoTF).
"We have worked on a number of projects that typically use sensing and machine learning to figure out what's going on or make predictions about what will happen. With those insights at hand, then we design proactive technologies, interventions, on visualizations that provide assistance to the relevant people."
One example is a prototype that uses miniaturized near-infrared spectroscopy and machine learning to quickly identify pills and communicate results via Bluetooth.
A Connected Eco-System
US-based Vizzia Technologies is also making great strides within the field.
The company owns and operates an IoT Lab at the University of New Mexico School of Engineering in Albuquerque.

Andreas Stavropoulos, IoT Lab Director, said it provided automated real-time tracking of environmental conditions, such as temperature, humidity, CO2 and air pressure.
"Laboratory refrigerators and freezers are critical in the protection of sensitive and expensive products like vaccines, blood supplies and lab samples. Vizzia uses sensors to provide real-time alerts, 24/seven if environmental conditions go outside of specified ranges. Major advances in new wireless technologies and medical equipment are driving innovation in healthcare, creating smart laboratories."
He also adds that:
"Increasing numbers of internet-connected medical equipment like refrigerators, are able to generate and transmit data accurately. The data, along with the devices themselves, are creating the Internet of Medical Things (IoMT) – a connected ecosystem of equipment, software applications and related services."
Automating Workflows
Swittons, also headquartered in the US, offers connectivity and automation of complex workflows within life science, especially laboratory, settings.
Its devices can come equipped with radio-frequency identification (RFID) capabilities and are able to integrate with organization-wide analytics and AI.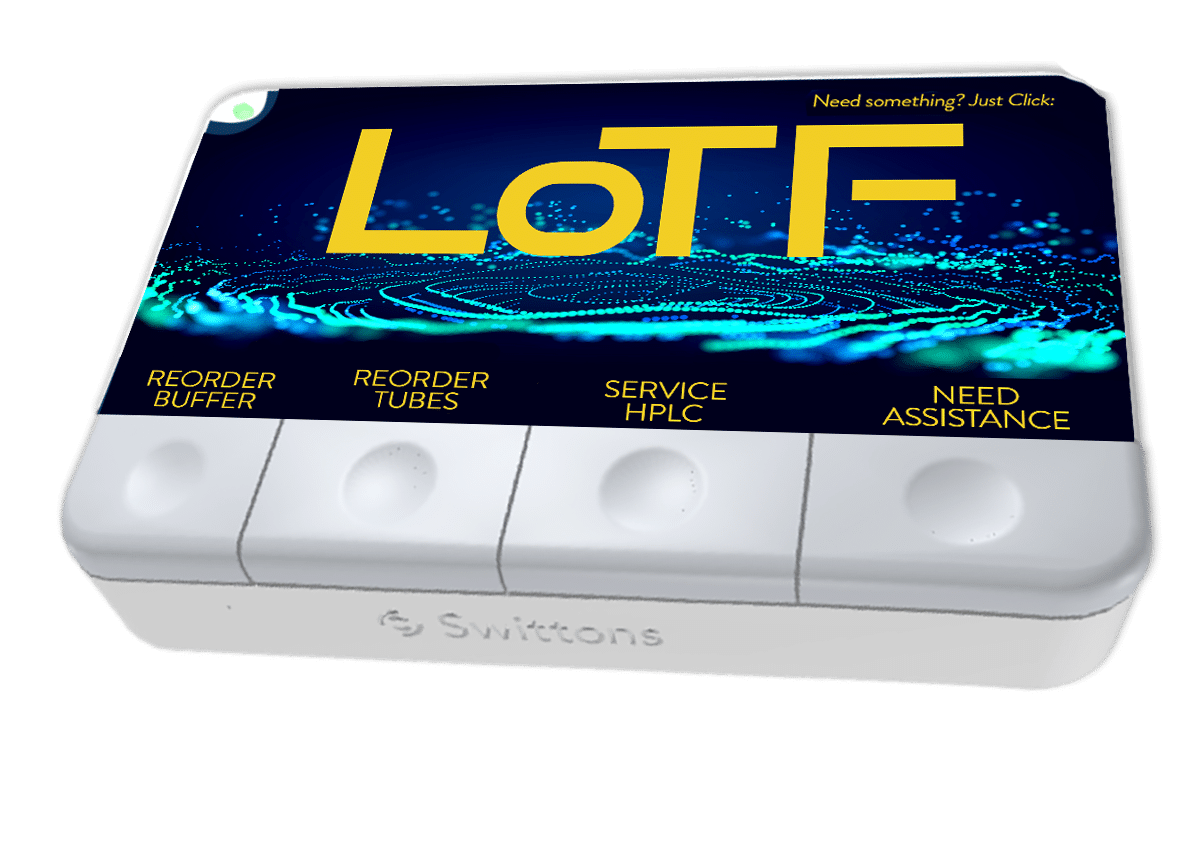 They align with strategic Lab of the Future (LoTF) initiatives and help automate laboratory workflows between people and existing digital lab equipment, systems and solutions.
Their capabilities range from triggering equipment maintenance and reordering reagents to signaling temperature control deviation or highlighting spillages.
Kimberly Brue, P360 Vice President of Commercial Excellence, explained:
"As a professional who started in the sciences working for major pharma, it was memories of my own laboratory pain points that drove the development of Swittons for the lab."
Laboratory Information Management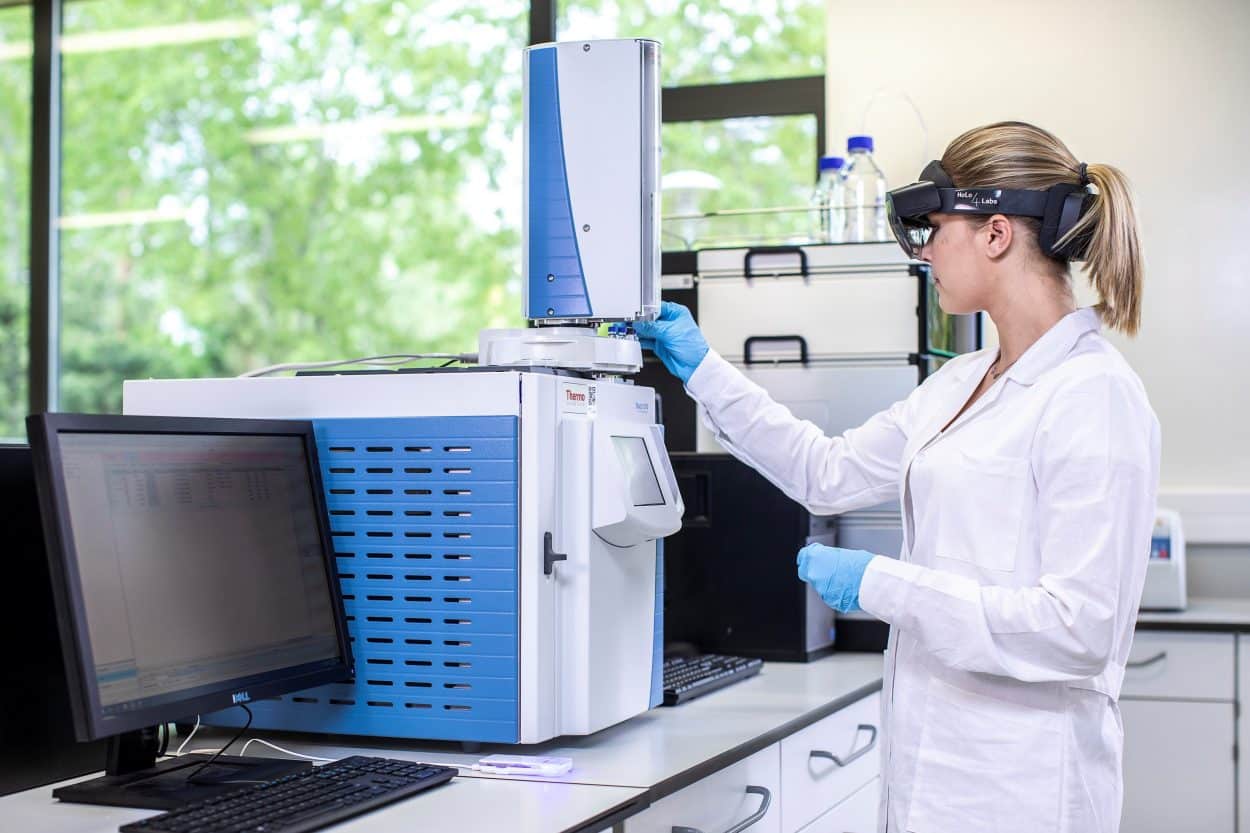 From its headquarters in Poland, Solution4Labs plays an active role in the digital transformation of laboratories across the world.
Paweł Gawkowski, COO, said:
"We specialize in creating custom modules integrated with laboratory information management (LIMS) solutions, delivered by leading suppliers, and matching them with specific customer needs."
The company's systems, which are integrated and adapted to the laboratories' needs, offer unlimited possibilities for the usage of IT technology in laboratories, he suggested.
"These LIMS-class systems can collect information from devices, help manage that data, add the possibilities of steering of the devices, generating reports, managing people and equipment, and a lot of other possibilities."
The company has also created a paperless solution called Holo4Labs for laboratories using Hololens2 by Microsoft.
These are goggles that are described as "a personal assistant and supervisor for the lab technician."
The device supervises and ensures the correct sequence of a testing procedure and saves time by translating dictated words into text.
Empowering Laboratories
Schneider Electric also focuses on smart solutions for the lab, explained Kas Mohammed, VP Digital Energy at Schneider Electric UK and Ireland.
"EcoStruxure IoT solutions for Life Sciences is our future-ready offer for biotechnology and pharmaceutical facilities. With this, we help our customers anticipate and manage everyday events, which could include remote access and meeting regulatory compliance. We empower laboratories to reduce the risk of power outages and improve reliability where operations are critical."
As medical research and innovation become largely enabled by digital technologies, such as collaborative robots and AI, there is increased demand for facility managers to think more proactively about how to make their operations cyber-resilient, connected and safe.
"Digitizing and future-proofing both healthcare and lab facilities will be a key priority going forward, for both the private and public sector."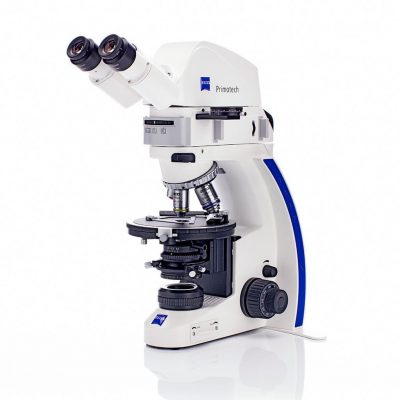 How to Choose the Right Microscope?
Read our buying guide and make the smart choice