E-commerce has surged to new levels in the past 12 months and transportation and logistics (T&L) companies are at the heart of this. To meet the growing demand, they are implementing new technologies to become more efficient. They often lack a platform to integrate all their systems, which causes malfunctions and diminished operational efficiency.
By Faki Saadi, Regional Enterprise Mobility Director France & Benelux at SOTI
The FEVAD [French e-commerce syndicate] reports an 8.5 % increase in e-commerce over the past year in France, putting a strain on T&L companies as they struggle to cope with a rising order flow due to the global pandemic. SOTI's latest survey, Mobilizing the Delivery Workforce: State of Mobility in Transportation & Logistics 2021 Report, tells us that 74% of French T&L companies had already started investing in mobile technology, wearables and IoT solutions in 2020. But the multiplication of connected objects raises the question of their management. This problem is here to stay. Over the next 18 months, 72% of companies will invest in these devices.
Two
D
ays
L
ost
E
ach
M
onth
Despite this enthusiasm, the results are not always there due to a lack of technology integration and siloed workflows. In total, 96% of employees feel they lose time due to technology problems, with an average of 12 hours per month in France, or nearly two days per month per person.
If this situation was manageable two years ago, it isn't now with the pandemic putting the entire logistics sector under pressure. Investments in mobile technology by organizations are therefore good news, provided they are well thought out and well organized. However, some organizations are currently lacking a coherent strategy to implement these technologies. Unfortunately, this lack of forward-thinking costs time and money.
Consider the same situation of sending parcels with or without technology integration. Without technology integration, an employee may have to write the relevant information on a notepad in front of the package and then walk to a computer to transcribe it. With the right technology integration, they can input the information directly on an app from their smartphone which will automatically send it to the central platform. This saves time, increases efficiency and reduces the risk of errors.
The
C
hallenge
o
f
T
echnology
I
ntegration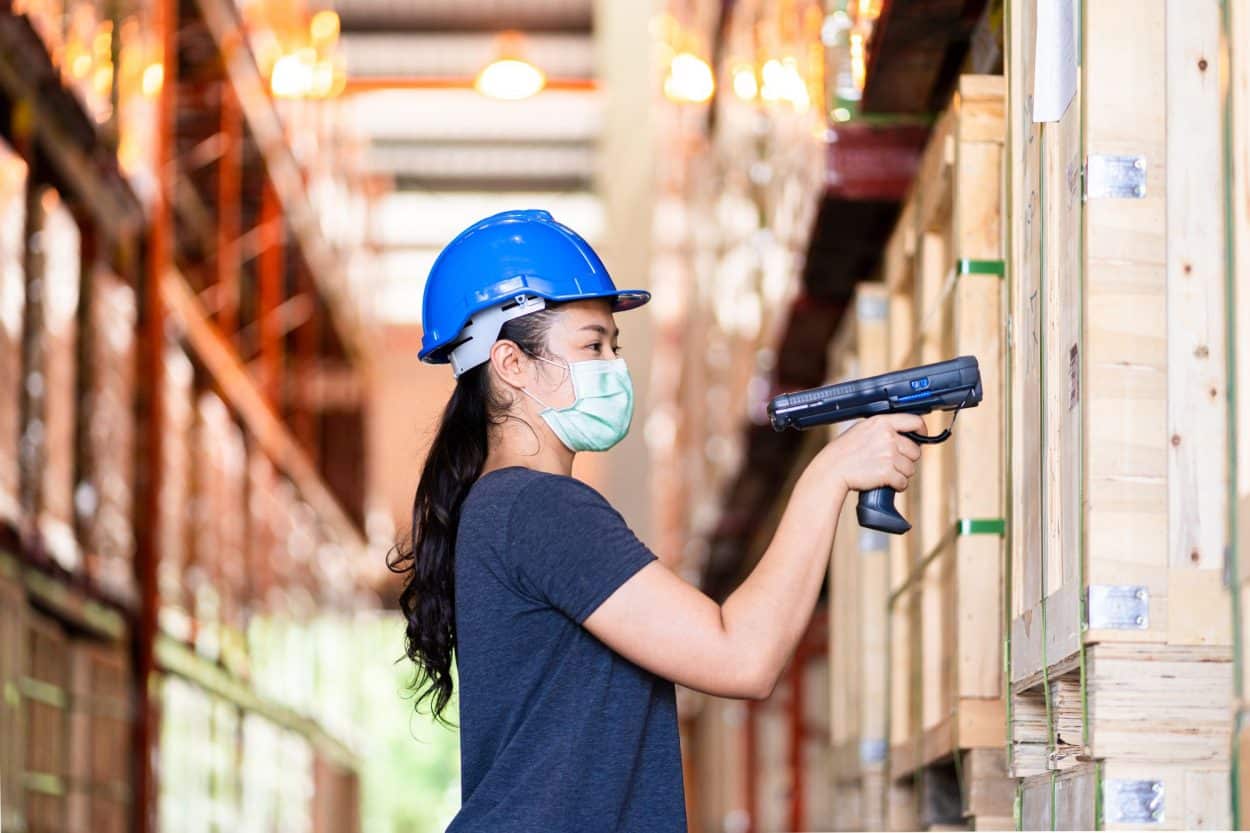 Connecting all mobile devices and digital infrastructures, to a central point, addresses common problems in organizations: lack of integration between systems and technologies (72%), manual updates (42%), lack of integration of existing technologies with new systems when they are implemented (28%) or information siloes (24%).
We are therefore in a situation where on the one hand T&L companies know they need new technologies, and on the other hand they are dependent on the systems already in place. But this dependency is holding them back from adopting the solutions they need to increase their productivity. An integrated mobility and IoT management platform is able to make old and new systems co-exist by centralizing information. This allows for greater speed, lower costs and more efficient use of business-critical tools.
The pandemic has changed consumer habits with the rise of e-commerce putting pressure on carriers. They are responding by investing in new technologies, but these investments need to be targeted and consistent in order to deliver impactful return on investment (ROI). EMM platforms will allow them to better manage their old and new systems and save valuable time in the field.