Printable organic photodiodes are set to underpin a new generation of portable and robust fingerprint readers capable of running biometric scans in difficult lighting conditions.
French organic printed electronics pioneer Isorg has gained FBI Personal Identity Verification certification for its Isorg-Bio11 livescan capture device, based on organic photodiodes. Isorg's FAP 10 module, capable of scanning a single finger, is now approved by the FBI for identity security applications with mobile devices, such as for access control at airports.
Isorg plans to extend its organic photodiode technology to larger fingerprint modules, as the company scales up to a four-finger FAP 60 device and eventually palm detection to scan an entire hand.
Organic Photodiodes
Fingerprint readers rely on photodiodes to convert light into an electrical current. Photodiodes are traditionally made from silicon, meaning that standard fingerprint readers are bulky, heavy and fragile.
New organic photodiodes rely on organic materials, such as dyes or pigments. These can be printed onto a flexible TFT (Thin Film Transistor) backplane, using inkjet printing techniques, to create lightweight sensors.
The result is a smaller, lighter and less fragile fingerprint reader module, which is less than 2 millimeters thick. They are cheaper to produce than silicon photodiodes, with less of an environmental impact.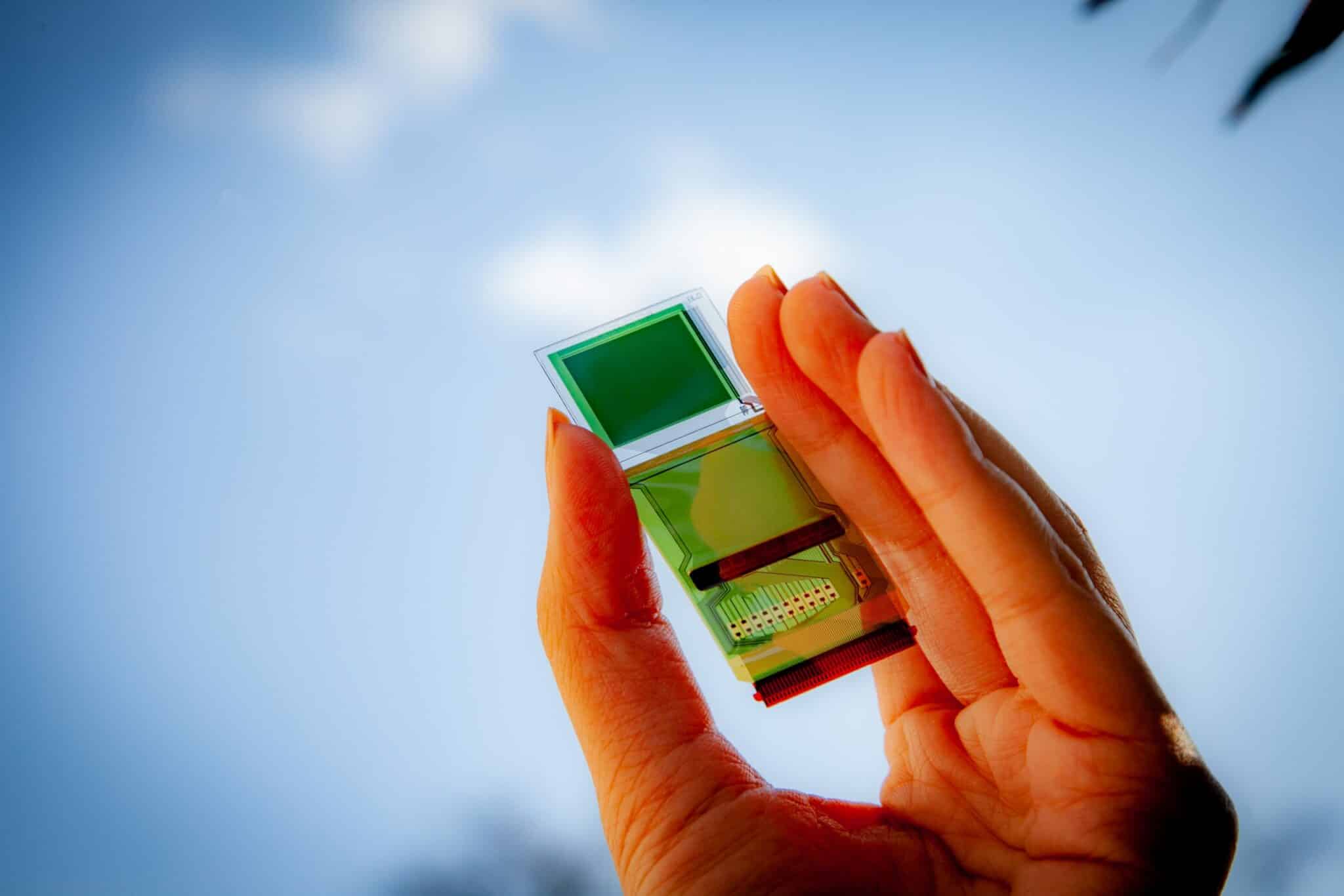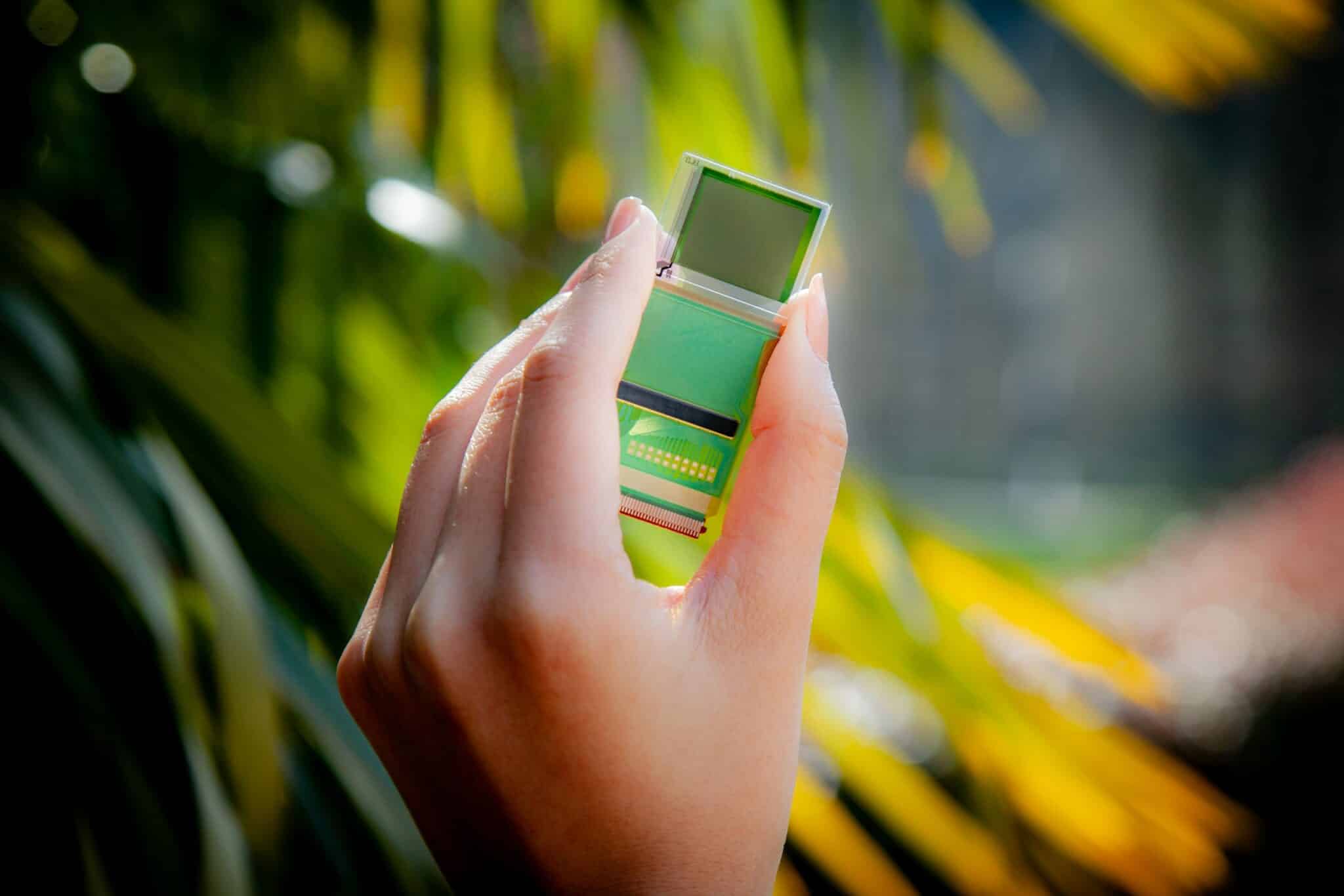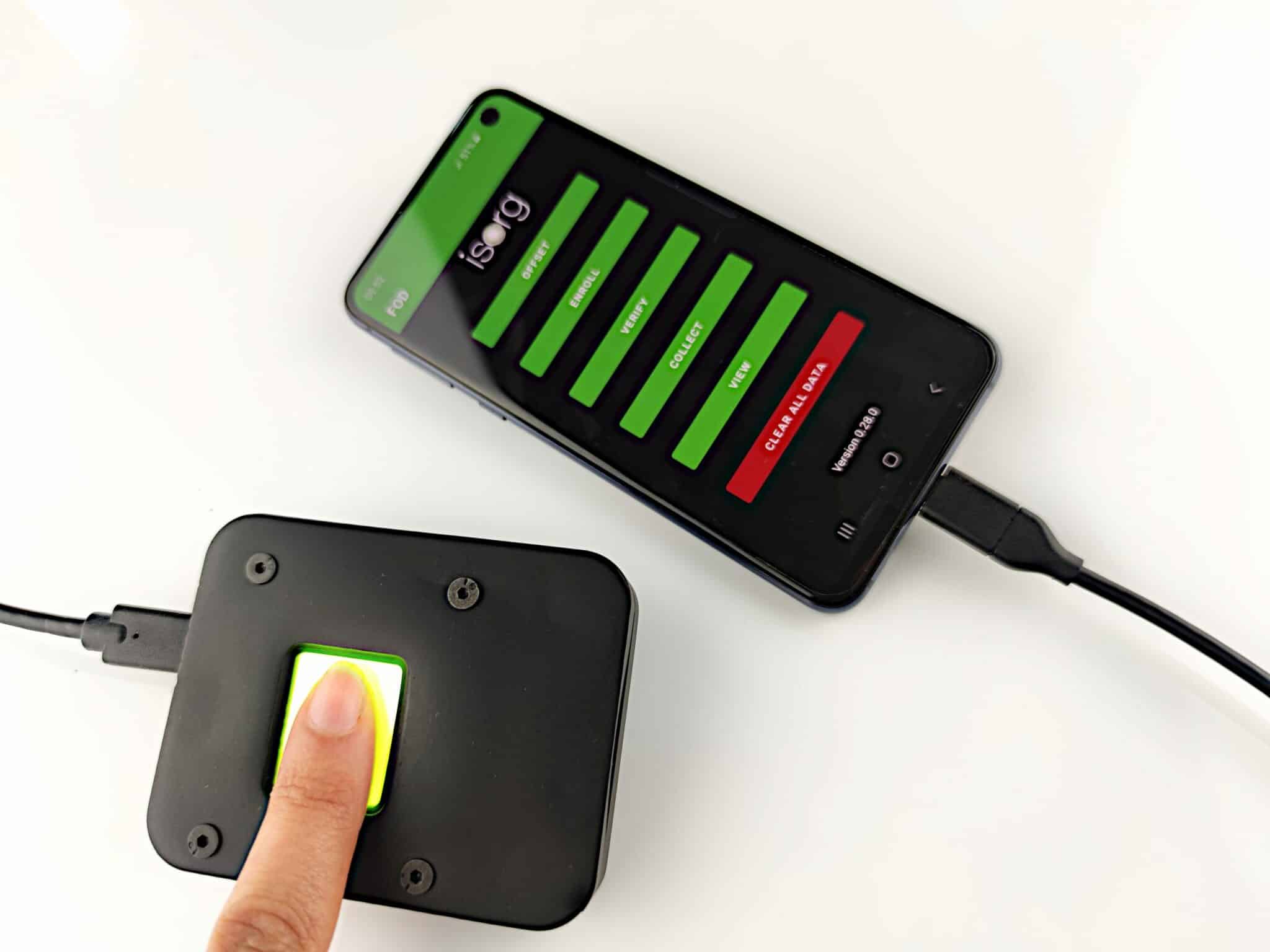 The limitations of silicon photodiodes means that fingerprint readers are typically only deployed as fixed installations, such as airport passport control or building access control. Organic photodiodes allow for the construction of portable fingerprint readers which can be used by mobile security patrols and agents in the field.
Another key advantage of using organic photodiodes is that they cope with wet or dry fingers and operate better in difficult lighting conditions such as direct sunshine or bright indoor lights. These benefits also make them better suited to mobile use than traditional fingerprint readers.
The desire to make photodiodes at Isorg's French manufacturing plant Limoges, rather than send the work elsewhere, was also a key driver for developing organic photodiode technology which doesn't require high-temperature vacuum manufacturing conditions, says Isorg business development manager Nicolas Bernardin. Along with being simpler and more cost-effective, the use of organic photodiodes allows Isorg to print on large 780 by 650-millimeter substrates.
FBI Certification and Beyond
Achieving FBI certification is a significant milestone for the use of organic photodiodes in fingerprint readers for security applications, Bernardin says.
"This certification is the culmination of six months' hard work in order to comply with the FBI's technical requirements. It is a major milestone which allows us to sell our technology on the security and ID market."
To support customer product development, Isorg will provide a reference design with its latest integrated ROIC (Read Out Integrated Circuit), as well as software processing for image quality enhancement.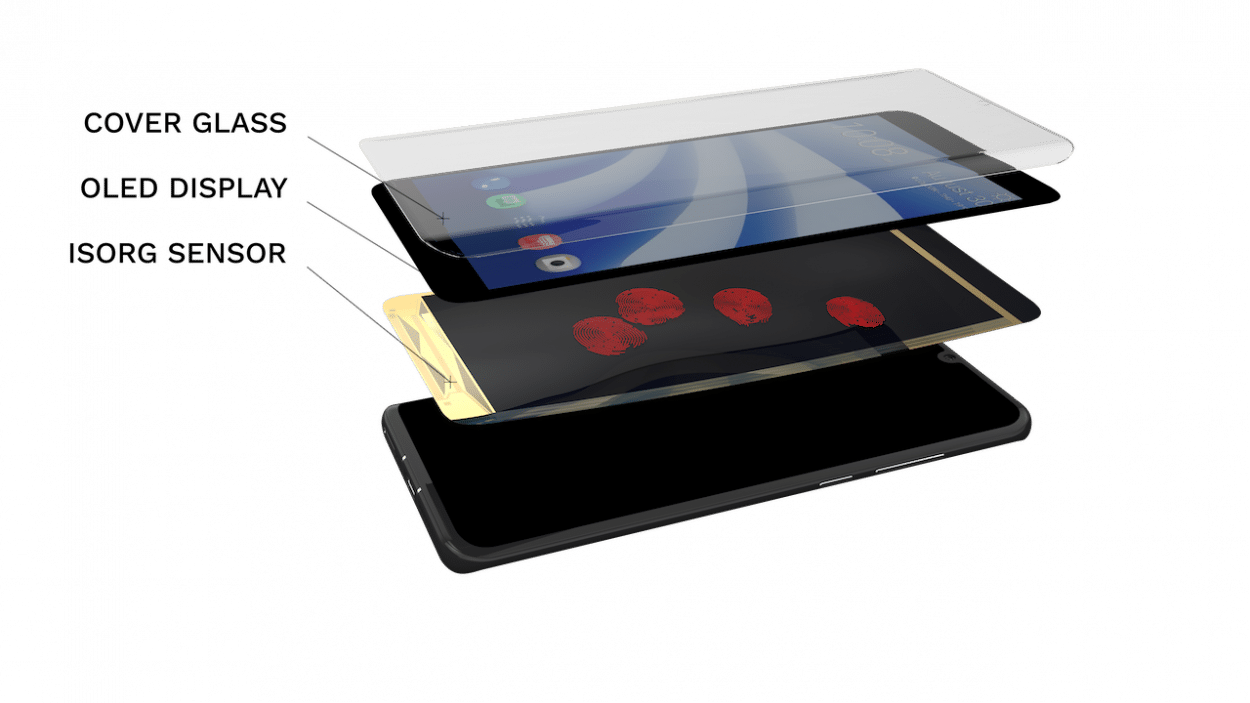 Beyond security, Isorg's flexible organic photodiode sensors have applications in secure voting, medical devices, IoT and consumer electronics.
At the 2020 Consumer Electronics Show in Las Vegas, Isorg demonstrated the first smartphone equipped with a full-screen biometric sensor for scanning fingerprints.
"Unlike traditional smartphone fingerprint readers, this technology allows smartphones to scan four fingerprints when accessing sensitive data such as medical recordings or authorizing the transfer of large sums of money. Our organic photodiode technology is making it easier to scan fingerprints in a wide range of situations to enhance security."