Hannover Messe 2021 is starting today Monday, April 12, and will last until April 16. Due to the ongoing pandemic, the 74th edition of the world-famous German industrial fair is going digital. After being canceled in 2020 for the first time in its history, then transformed into a smaller virtual event in July 2020, Hannover Messe is coming back online. As is the tradition, Chancellor Angela Merkel will virtually open the event on Monday, 12 April and this will be her last speech as a Federal Chancellor.  1,800 exhibiting companies have registered on Hannover Messe digital platform and have indicated more than 1,700 premieres. A few days prior to the event, Dr. Jochen Köckler, Chief Executive Officer at Deutsche Messe AG gave his thoughts about the new event and what to expect from it.
Hannover Messe 2021 will feature a virtual exhibition center with exhibitor live-streams, interactive conferences and a networking area. Video chats will be available. The conference program will be conducted exclusively in English and German with simultaneous translation of both languages. Three main themes will be featured: industry, energy and logistics.
The full program is available here.
Last year, due to the pandemic, Hannover Messe was first postponed then canceled. How did you evaluate the consequences of this cancellation?
Dr. Jochen Köckler: The cancellation was a huge setback for us as well as our customers. Traditionally, we host more than 6,000 exhibiting companies and 200,000 visitors, so for us it was a huge financial loss. Our customers rely on HANNOVER MESSE to meet new customers from all over the world, so for them, there was also a big financial impact.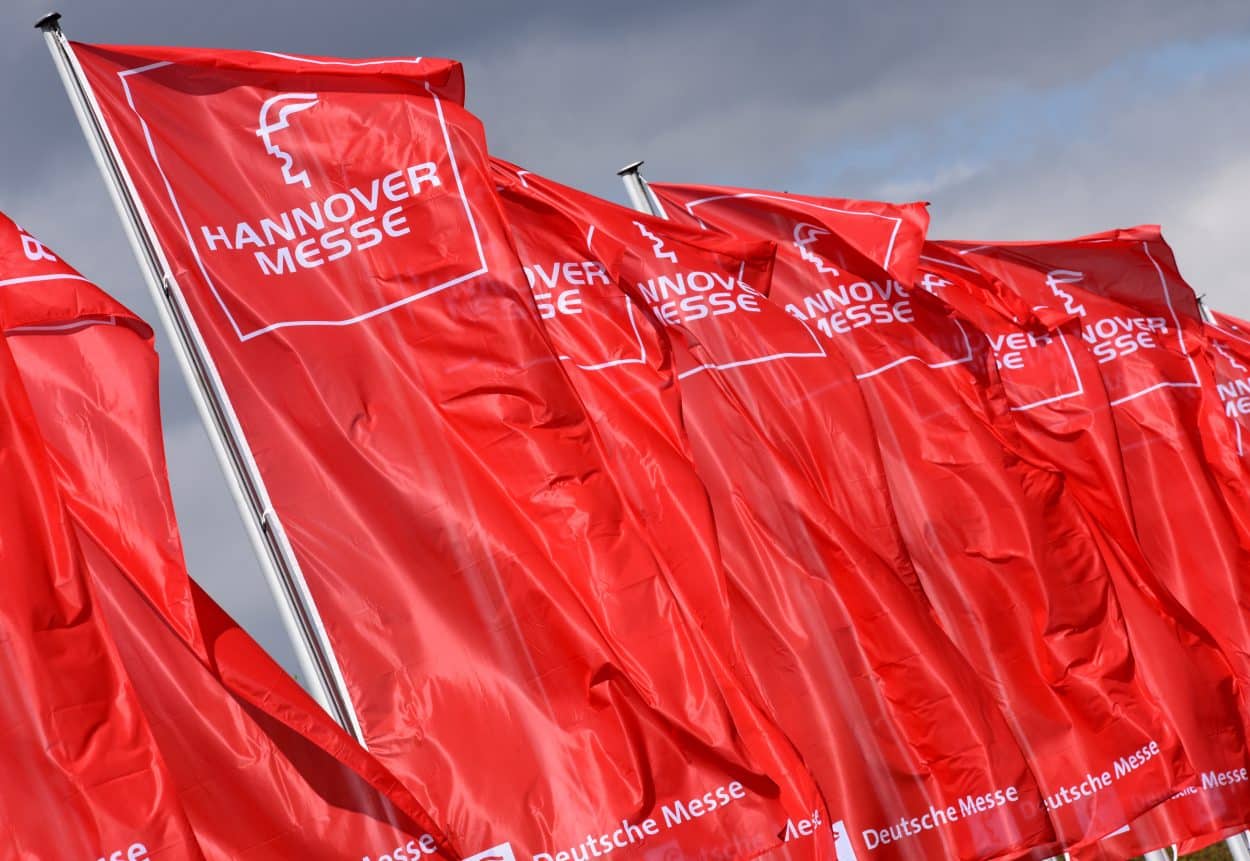 This year, like many other international fairs, Hannover Messe is going online. What do you expect from this virtual edition? Can you describe the main features of this event?
Dr. Jochen Köckler: In July 2020, we staged the HANNOVER MESSE Digital Days. It was a much smaller event in comparison to what we are doing this year, but we learned a good deal and it helped us lay the foundation for 2021. We built this year's digital edition on three pillars: expo, conference and networking. The expo features virtual product presentations and exhibitor live-streams as well as live video tutorials and chats. The conference runs from Monday to Friday and covers a broad range of topics from the manufacturing, energy and logistics sectors as well as business and politics. Networking encourages and enables direct contact between all participants.
What are the advantages of a virtual event compared to a physical event? What are the limits?
Dr. Jochen Köckler: Virtual events considerably extend our reach as far as potential exhibitors and visitors, because the costs of participation are much less than they are with traditional events. However, the face-to-face contact is missing.
Do you think in the future, virtual events will be the new normal? Are digital events the future of trade shows or are they only a temporary solution? Or will we see more events that are half-physical and half-virtual once the situation goes back to normal?
Dr. Jochen Köckler: Virtual events are bridging the gap until the corona pandemic ends and generating innovative digital tools that add more value to traditional events. From now on, hybrid events that combine the physical and virtual worlds will be the standard.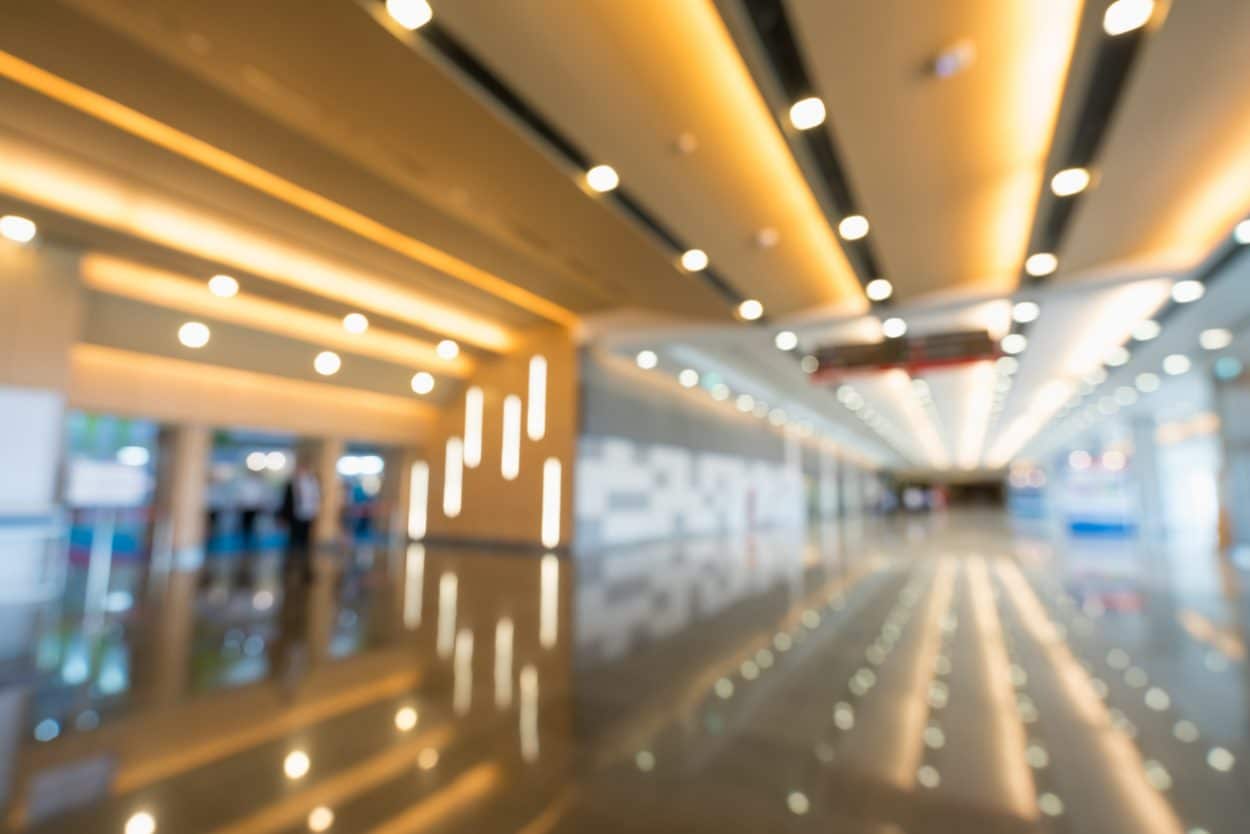 Do you fear that people will now buy industrial products online, on virtual platforms, and promote them online too, instead of physical events?
Dr. Jochen Köckler: No. Nothing can replace face-to-face events. People want and need the personal contact they get at physical events, especially when their discussions involve multi-year deals and huge financial investments.
Hannover Messe has always been the place where industry trends are showcased in the first place: will this be the case this year too with this virtual edition?
Dr. Jochen Köckler: Yes. Many of our customers will once again introduce their new products and innovations at the digital edition. In fact, our exhibitors have indicated more than 1,700 premieres and almost 400 R&D projects for the digital edition.
What about the products that are showcased: Are they more related to COVID-technology or are we still seeing a majority of new innovative products dedicated to the industry of the future and unrelated to COVID?
Dr. Jochen Köckler: HANNOVER MESSE will feature products from the automation, power transmission and fluid power, industrial IT and software, energy, logistics, engineered parts and materials, and R&D sectors. Any relation to COVID will be secondary.
"Industrie 4.0" was first announced in Germany almost 10 years ago now. The pandemic has shown how crucial going digital has become for organizations if they still want to exist. Have you noticed this year an increased number of products that respond to this need for digitization, more than in previous years?
Dr. Jochen Köckler: Our keynote theme at HANNOVER MESSE is "industrial transformation", which underscores the crucial role that digitalization plays in industry. Today, practically all of our customers offer digital products and services, and the number of such products and services grows every year.
This year's partner country is Indonesia, a country that has the goal to become one of the 10th largest economies by 2030. What can you say about the industrial potential of Indonesia? In which sectors could they master in the next few years?
Dr. Jochen Köckler: Indonesia has the potential to become a global player in industry. The government plans to transform the country into a high-tech manufacturer, so they are investing heavily in five sectors that account for 65 percent of GDP: automotive, chemicals, electronics, food and beverage, and textile and apparel. For example, one goal is that by 2025, 20 percent of all vehicles manufactured in Indonesia will be electric.
Each year, Hannover Messe gathers loyal and faithful exhibitors (Siemens, KUKA…): will those companies be present this year?
Dr. Jochen Köckler: Yes, KUKA, Siemens and many other big names will be at HANNOVER MESSE this year. The digital edition offers companies a range of participation packages that accommodate their individual needs. Moreover, we offer services that exhibitors can book a la carte, for example live streaming a press conference
Organizing a virtual event is a different job than organizing a physical event. How did you manage that?
Dr. Jochen Köckler: Our subsidiary event specializes in staging virtual events, so we have been relying on their experience and expertise to help guide us. At the same time, our existing project teams have been learning by doing, and our customers have been contributing their support. The entire team consists of more than 150 people, plus many more from other divisions that provide support where needed.
What online tools are you using for the event? Did you develop your own digital platform or are you using a turnkey solution? Which one then?
Dr. Jochen Köckler: We have developed our own digital platform in cooperation with event it AG. The features and tools include digital product presentations, exhibitor live streams, a digital conference program, online networking, and live video calls and chats. We have been working on the virtual platform and organizing this year's HANNOVER MESSE since July 2021.
How will you know that virtual Hannover Messe is a success?
Dr. Jochen Köckler: With more than 1,800 exhibiting companies, we have already surpassed our initial goal.