At Hannover Messe 2021, automation manufacturer Festo showcases new industrial applications for its famous SupraMotion concept.
Festo has been promoting its supraconductivity technology based on magnetic levitation during international fairs for many years now. This contact-free low-power consumption technology allows cooling the magnetic field of a permanent magnet below a certain temperature, thanks to an electric cooler, to hold it in suspension at a predefined distance, through walls or in liquids. 
During a virtual live demo on Hannover Messe 2021 digital platform, Michael Schöttner, head of SupraMotion at Festo, presented SupraCube, a new concept in which the superconductor unit can operate autonomously for up to two hours while the electric cooler is switched off, allowing for more flexibility. It could also proved useful in the event of a power failure.
The SupraCube system is simple: it implies a magnetic base unit that is coupled with a levitation carrier above it. The superconductor needs to be cooled to -210°C before the cooler switches off, therefore allowing the SupraCube to operate for a maximum of two hours. It can either be mounted on a robotic arm or connected to other SupraCubes on a conveyor system. The levitation connection between the two elements offers a 10 millimeters gap.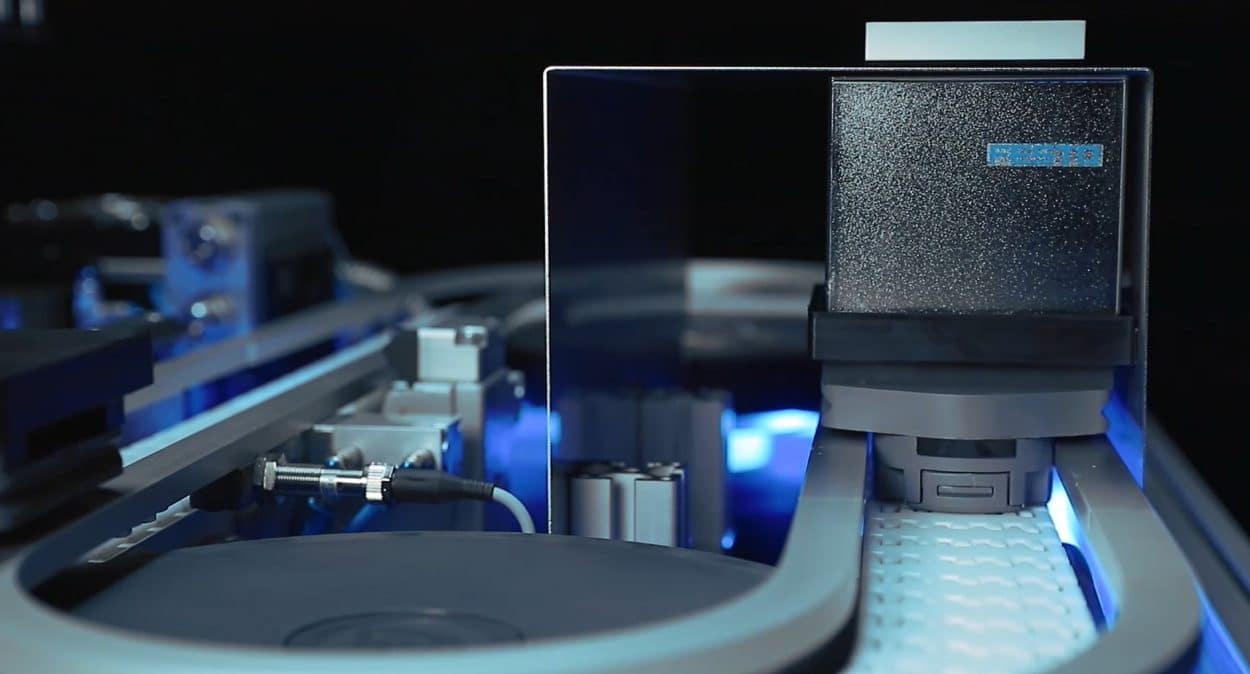 For Mr. Schöttner, this new technology is ideal to avoid particles in industries with high cleanliness standards such as biotechnology or semiconductor production.
If Festo's SupraMotion technology has tremendous potential for industry, the use of superconductors in the industrial automation sector is still in the development stage and concrete industrial applications are still missing today.
Watch their video