IT may not be to everyone's taste, but an Israeli start-up company is literally forging ahead to offer a complete new range of 3D printed plant-based meats to discerning consumers.
Redefine Meat has just closed a $29 million Series A round of funding to increase its production capacity. Last year they were able to print 50 steaks in an hour. The project hit further success recently when it opened a temporary food truck in Israel that attracted over 600 visitors who bought almost 1,000 meat dishes, containing Redefine Meat's Alt-Meat products, selling out in just five hours.
Eshchar Ben-Shitrit is the CEO and Co-Founder of Redefine Meat. He explained his journey into alternative meat production:
"I started cooking from a very young age and as a teenager was trained in a leading restaurant in Tel Aviv, with a passion for high-end culinary arts, especially beef. Then I started my professional career in HP and helped to lead the digital transformation of the analogue industry in printing, both 2D and 3D. Becoming a father at the age of 30, I decided to stop consuming meat from animals and started looking for ways to combine technology for a positive impact not only on a business's bottom line, but on the planet."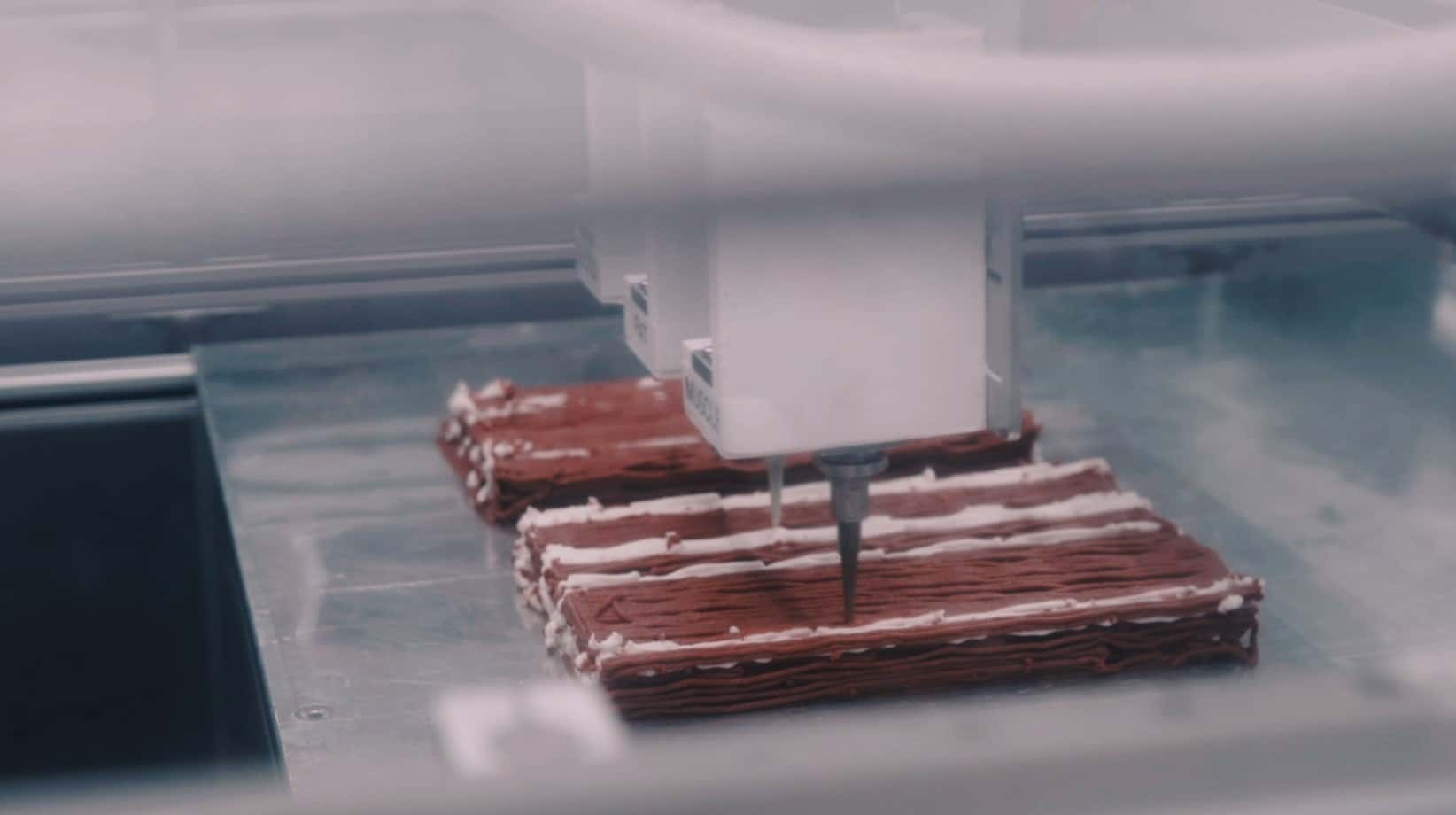 There are a number of investors involved with the company, namely CPT Capital from the UK; Israel-based Hanaco Ventures; Germany's largest poultry company The PHW Group; and leading Israeli angel investors. Redefine Meat has also partnered with Swiss-based flavor experts, Givaudan, and Israeli meat distributor, Best Meister.
"We are working on recreating the entire range of meat products coming from animals. However, steak is the strongest and most meaningful symbol of what 'meat' is, so it is our primary focus for the time being. It's also the most challenging product from a technical perspective. Not only does it have a very unique structure, texture and flavor, but from a culinary perspective it doesn't have a bun or lots of covering elements to mask the sensory experience. It's usually cooked very simply. We grow animals, especially cows, for the premium cuts. We cannot even start to address the environmental, moral and social implications of livestock farming and processing until we can have a good alternative solution for steaks."
Products are manufactured through a 3D printing process where three ingredients are printed simultaneously to form the "meat".
"These ingredients are our Alt-Muscle (plant-Protein), Alt-Fat (plant-fat) and Alt-Blood (natural colors and flavors). Our machine performs a specific technological process for each and combines them in the 3D model in the print software. Our materials are food items and eventually consumed, so they inherently have a high viscosity. We also print a full product, unlike plastic 3D printing that prints just the shell, so we don't need any additional materials to support the product while it's printed."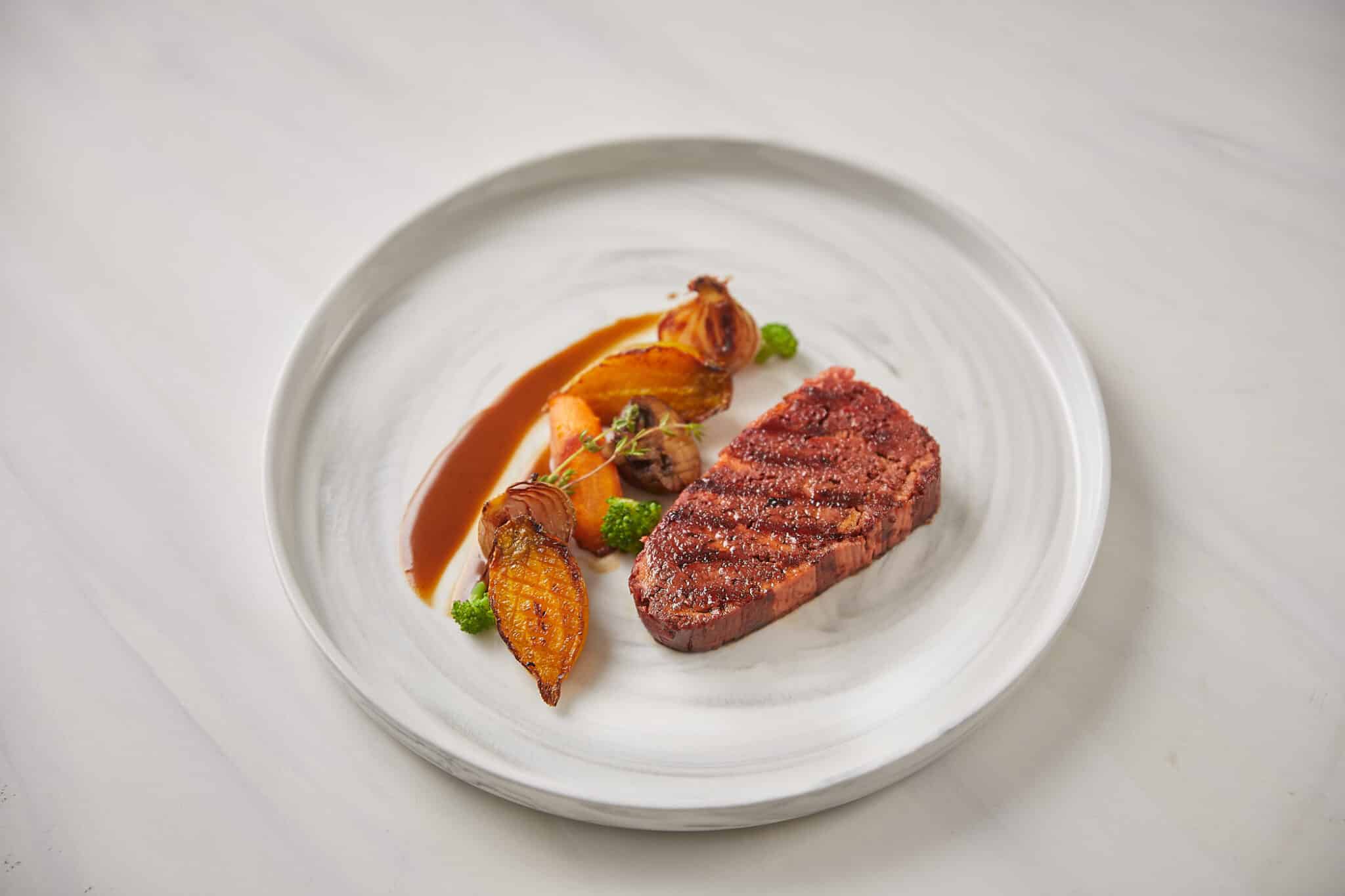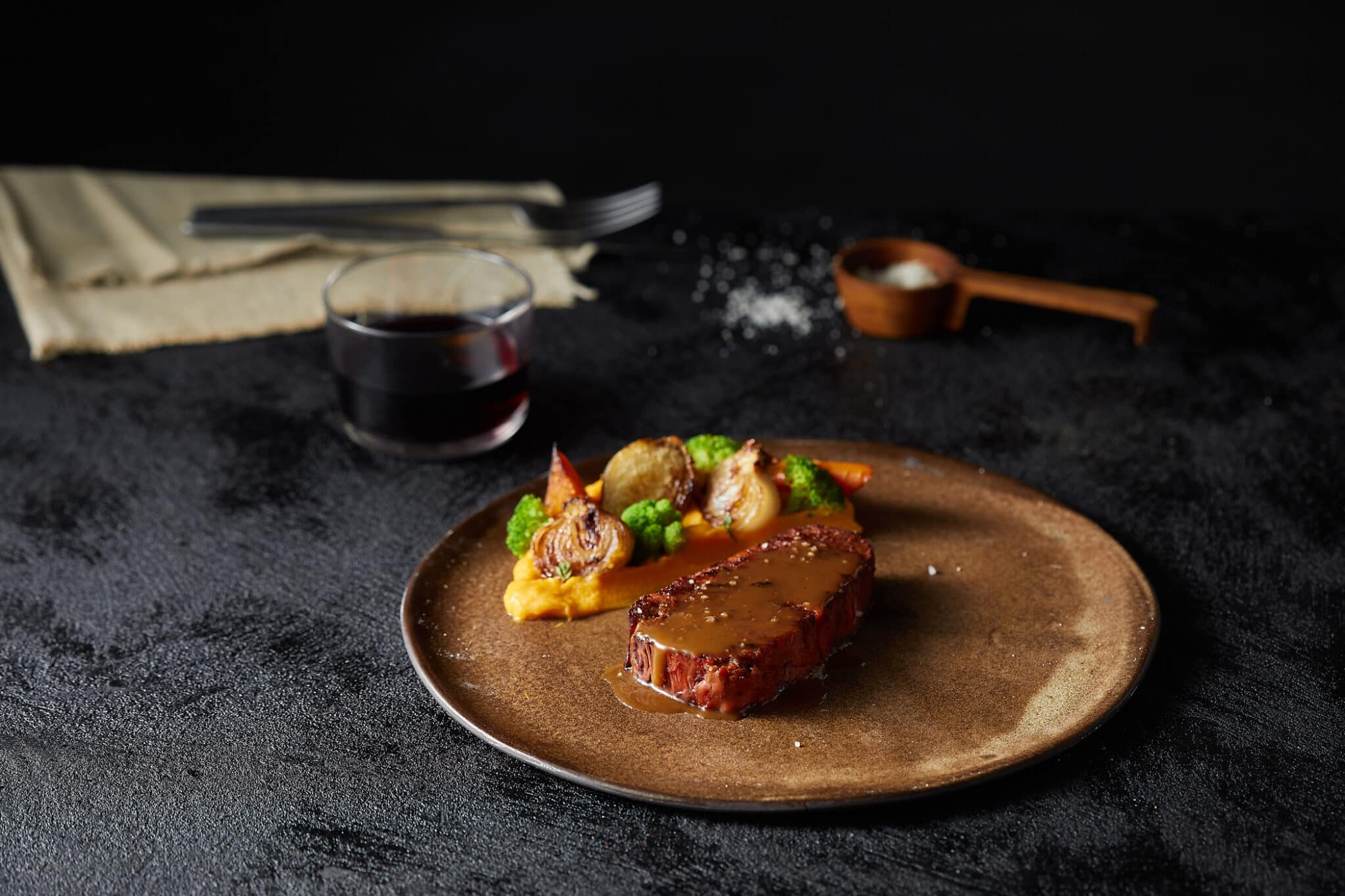 According to Eshchar, using a digital 3D printing process comes at zero cost or complexity.
"We can use a 3D model of an entirely different meat product with the same machine, process and ingredients, whereas traditional food production technologies have to change entire formulations. We can also iterate a steak to be softer, harder, juicer with less fat, and much more, all with a simple click of a button."
Even though this technology sounds expensive, Eshchar said his product was a similar price to real meat bought in a butcher's shop.
"Our process costs the same to create a tenderloin as it does a brisket meat product, whereas via a cow there is a significant price difference between these two. With the steaks, roast and stew category, we are head-to-head with a much more expensive benchmark, which allows us to be 'expensive' and still competitive. The primary plant proteins used are soybeans and pea proteins."
Eshchar says their alt-meat products will first be commercially available in Israel, then in Germany and Switzerland before being followed by the rest of Europe. The company then plans to scale up globally and start shipping their industrial-grade 3D printers to major worldwide meat distributors and other foodservice players in North America and Asia.