By the end of 2021, Carlos Zwikker, chief commercial officer AM-Flow hopes to see the first fully automated, additive manufacturing production lines completely up and running.
His Netherlands-based start-up is focused on developing end-to-end digital manufacturing solutions for companies using 3D printing and has recently launched its latest module. AM-Bagging joins other AM-Flow modules that can be brought together to optimize the production of 3D printed parts and allow manufactures to upscale their operations.
"Additive manufacturing is great: it has huge promise from a sustainability perspective and in terms of the flow of goods and freedom of design. But these are all very big promises and they are only going to be met if we are able to build a whole manufacturing technology that is also very competitive."
Reducing Costs
Additive manufacturing is competing against existing, fully matured production technologies within streamlined environments, where parts can be produced extremely cheaply, he says:
"With 3D printing, you are never going to see mass manufacturing solutions, but you will see much more iteration and innovation because additive manufacturing has freedom of design. And while this may not be able to be applied to millions of parts, it could perhaps be applied to a couple of hundreds of thousands of parts, but only if we can get costs down."
The key to driving costs down and improving efficiency, Mr. Zwikker suggests, is to reduce manual labor – and it was with this intention that AM-Flow was launched in 2018.
"People in the industry were recognizing that businesses weren't scalable because if you brought in one more printer then you had to recruit two or three more people to deal with the output."
The key, he explains, was in the identification of each 3D printed part.
"You can print anything with a 3D printer but if something comes out without a tag the only way to identify it is on the basis of geometry – by looking at it. If you have 10 pieces, that is easy but if you have 100s or 1000s you can't do it. We solved this with AM-Vision and can now identify any 3D printed part in a split second. And because we have identified it, we can sort it, route it, follow it and use track and trace effectively."
Accurate Identification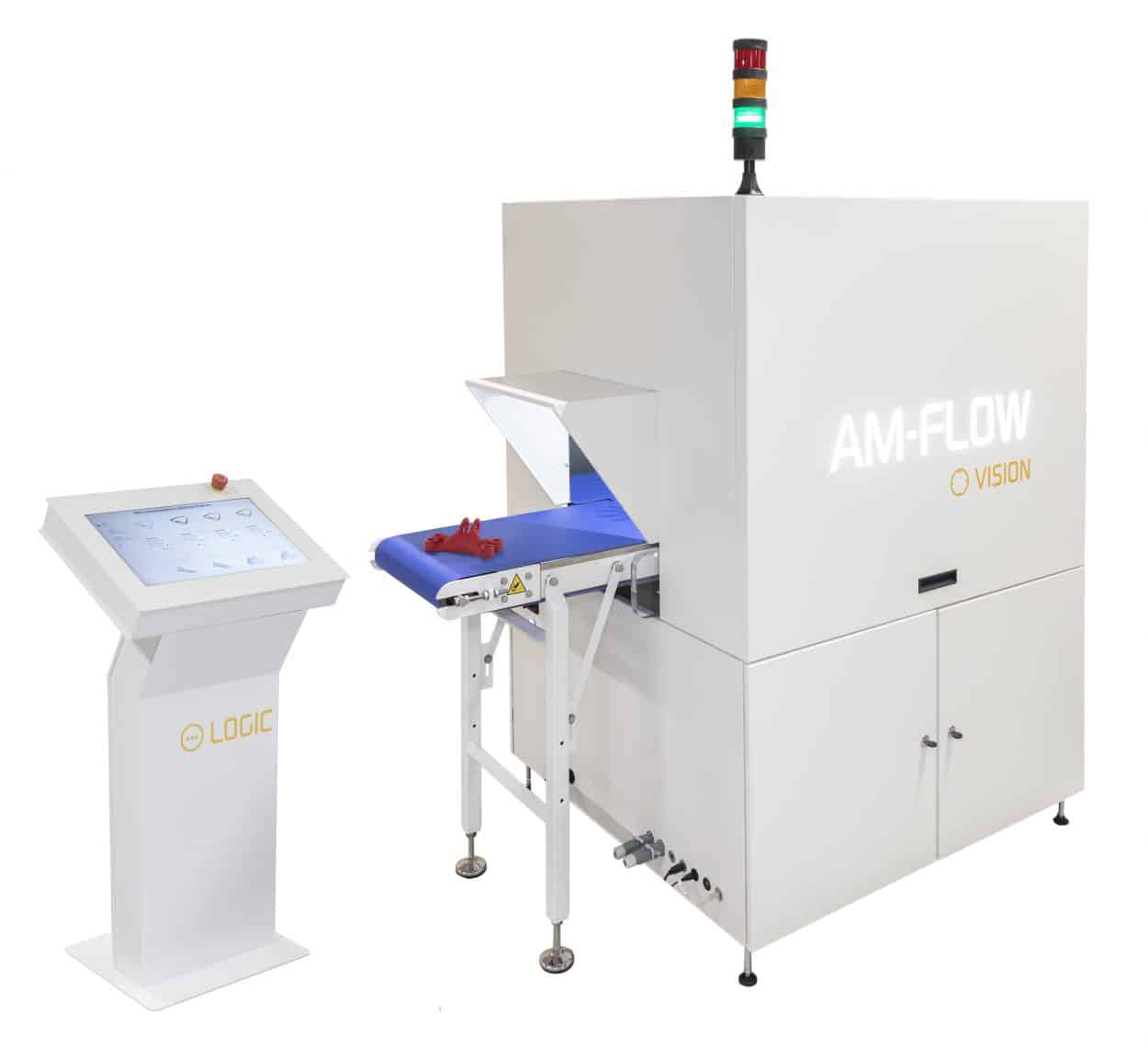 AM-Vision is a computer vision and artificial intelligence system, which takes data from the SDL file used to print the object and combines it with data from camera images.
"Those photos taken as the object passes will only cover parts of it, so we come up with a probability and then the system learns. The more you put through, the more it learns how to identify the parts. With one of our clients we have now reached 97% first-time-right recognition, but, more importantly, we have 0% false positives."
A completely automated system is likely to see a robot arm feeding a conveyor belt with the 3D printed parts. These are then identified by AM-Vision, sorted by AM-Sort, then bagged and labeled by AM-Bagging, the latest module to be launched.
"Sorters have been around for ages. That is not difficult technology, but they have been dealing with items that are almost identical. All our solutions have to be able to deal with that infinity of geometry, as we don't know what is going to come through the system."
Quality Assessment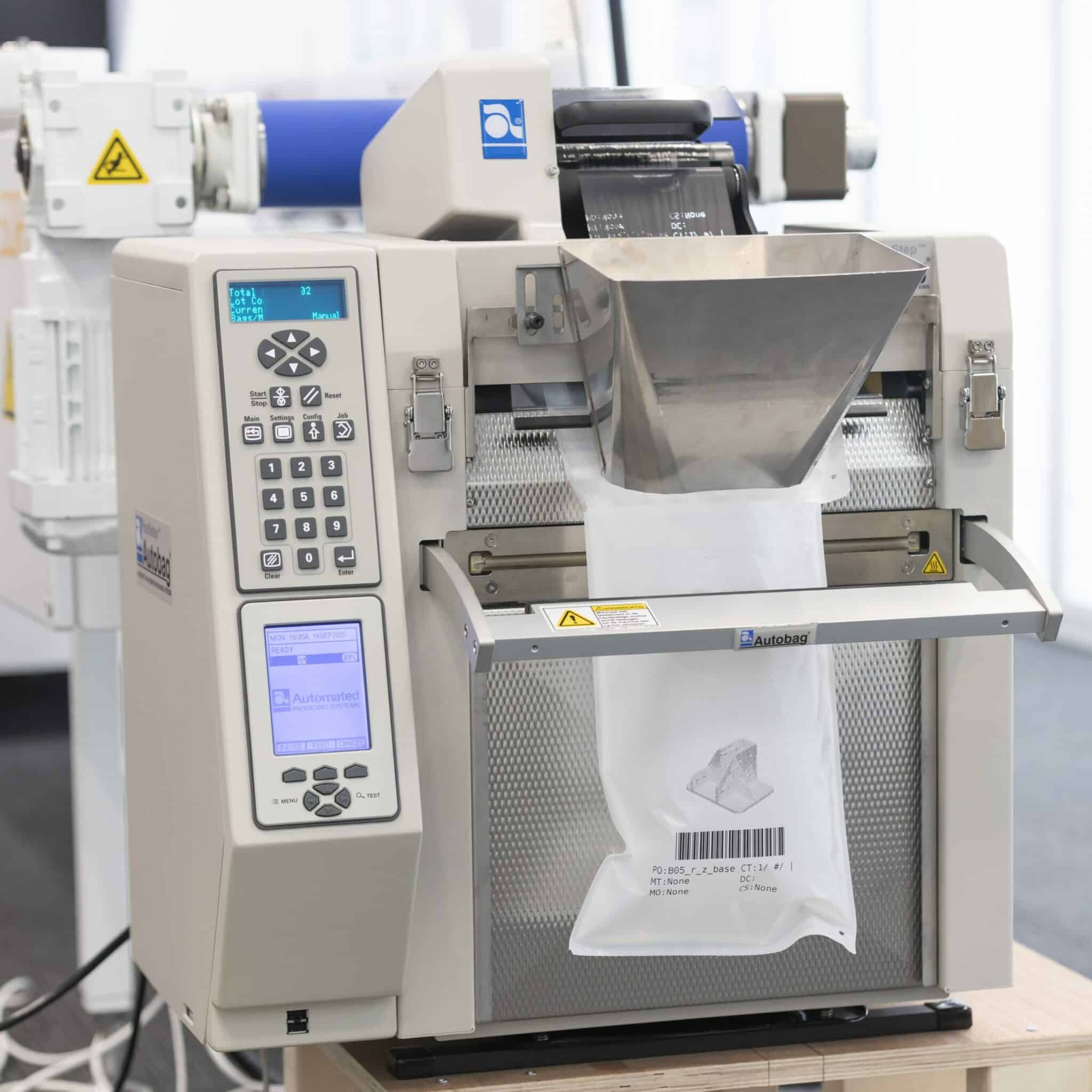 The next step, says Mr. Zwikker, is the development of AM-Quality.
"There is a huge demand in the market for quality assessment on 3D printed parts and our approach is to make it industrial. At the moment, people are taking a piece in their hand and having it scanned, which can take minutes, if not hours, to process. We want to be able to do this in seconds."
He adds:
"AM-Flow is just a small link, but we need lots of small links if, as an industry, we want to deliver on those bigger promises that additive manufacturing has made to society and to the environment."