China's shipbuilding industry has risen to the top of the world, neck and neck with South Korea. While China has taken the necessary measures to maintain this position in terms of volume, its priority now is to seek the added value that comes with advanced technologies.
In 2019, China's shipbuilding industry witnessed a mega-merger intended to create a world giant. The two groups CSSC (China State Shipbuilding Corp.) and CSIC (China Shipbuilding Industry Corp.) were merged to form China Shipbuilding Group. With over 80 industrial subsidiaries and 30 research institutes, the new entity accounts for more than 50% of China's civil shipbuilding, with decisive military activity as well.
While the motivations were the same as for mergers in other sectors – economies of scale, R&D synergy, avoiding a fratricidal price war on foreign markets – the defense factor was more significant here. It was the announcement of the merger of the Korean companies Hyundai and Daewoo's shipbuilding activities (which is in the process of being approved and should create an even larger group than China Shipbuilding) that hastened the Chinese decision. This merger had been considered for a long time, but was put off due to difficulties integrating the two groups.
Sea Giants Aiming for Added Value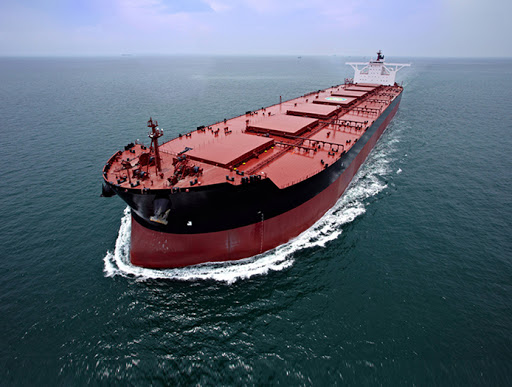 The first issue that's symbolic of this battle of giants concerns the ships which are sea giants in and of themselves.
From the largest bulk carriers ever built – the 400,000-tonne deadweight Valemax used to transport iron ore between Brazil and China – to the 400-meter-long, 23,000 TEU (Twenty-Foot Equivalent Unit) container ships – which the first ones built in China were delivered by China Shipbuilding to France's CMA CGM in 2020 – Chinese yards are competing with their Korean counterparts to build the largest merchant ships.
Gigantism is no longer the priority of the Chinese shipbuilding industry, however. The Made in China 2025 plan, published by the government in 2015, listed technologically advanced ships among the country's industrial priorities. The most important thing is no longer the size of the hulls produced, but the added value they bring.
What's most emblematic of this new direction – because they also symbolize China's new level of wealth – are the large cruise ships, hitherto the domaine of European and Korean yards.
Following a proven formula for Chinese industrial development, China Shipbuilding has decided to stimulate the domestic market. After securing the support of the Italian manufacturer Fincantieri through a technological cooperation agreement, the group has created a joint venture with the American cruise line Carnival Cruise for the operation of a cruise ship based in Shanghai. Carnival Cruise placed an order for the first two large cruise ships (135,000 deadweight tonnes) built in China. Assembly of the first one began in Shanghai in 2020 with delivery scheduled for 2023.
Full Throttle and Updated Motorization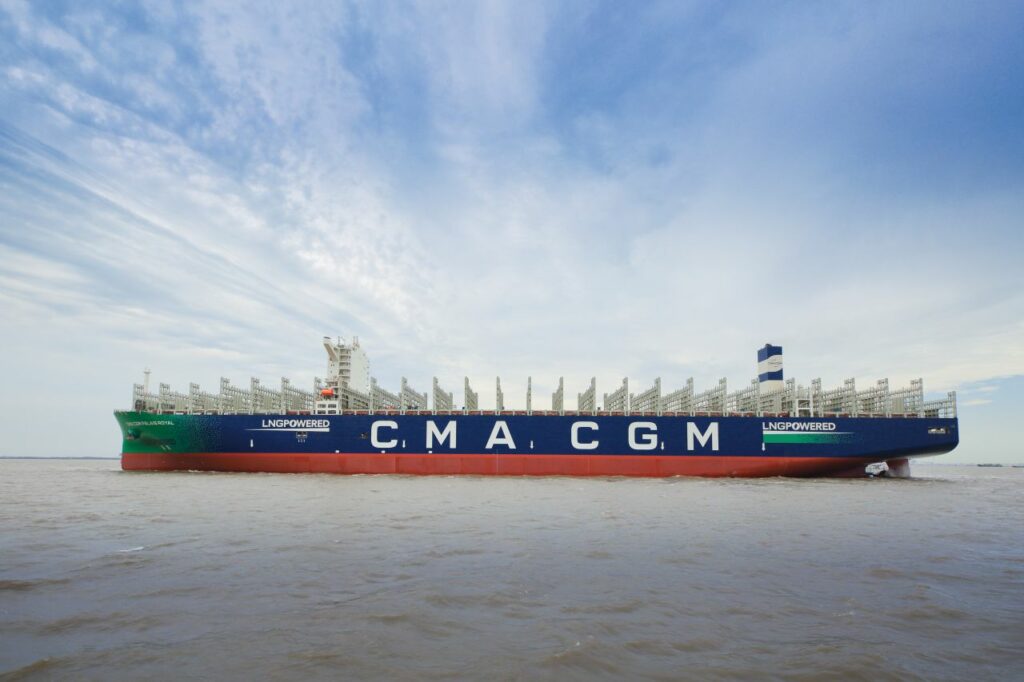 Another priority for Chinese shipbuilding builds on an existing national demand. LNG (Liquefied Natural Gas) is part of China's energy policy. This resource is imported from Arctic Russia, the Middle East and Australia.
Transportation of LNG generates a major market, with equally significant constraints. While Chinese shipyards are used to building large tankers, the transport at -161°C required for LNG is a different level of technology.
This challenge has already been met by several Chinese yards, but mainly by solutions limited in size, giving the advantage to their Korean competitors. One of China Shipbuilding's priorities is therefore to increase the capacity of the units the group is able to build from 175,000 m3 (their maximum today) to 270,000 m3, which corresponds with the largest LNG carriers in service.
Its transport is not the only new market that LNG has opened up for Chinese shipbuilding. LNG motorization is gaining in popularity as shipowners strive to reduce the environmental impact of their fleets. And Chinese industry quickly positioned itself in this niche.
The first 23,000 TEU container ships delivered to CMA CGM in 2020 were also the largest LNG-powered vessels in their class. China Shipbuilding is developing a whole sector around this new type of engine, with some yards devoting themselves to the conversion of ships already in service. The target is fleets of the world's major shipowners, but also the hundreds of vessels operating in inland waterway transport on the domestic market.
Beyond 2025
While targeting existing markets with increased added value, Chinese shipbuilding is preparing for longer-term technological developments.
The question of motorization comes in again here, with the next step being electric. Despite the technical limitations of applying this technology to the naval sphere, China's first purely electrically powered ship, with a deadweight capacity of 2,000 tons and a range of 80 kilometers, entered into operation on the Pearl River (Guangdong) in 2019. For the time being mainly hybrid engines are being developed for river and coastal excursion vessels which enable a switch from diesel to electric power in the areas most sensitive to noise and pollution.
However, the strongest long-term ambitions concern "smart" ships. China Shipbuilding has already deployed a navigational assistance system on all of its large ships, but its ambitions go much further. Its subsidiary SMERI (Shanghai Marine Equipment Research Institute) unveiled a fully automated container ship project in 2020. It's associated with the national satellite navigation system Beidou and is aiming for the first tests as early as 2021.
Autonomous ships criss-crossing the major routes of world trade are not yet a reality, but they are the horizon that Chinese shipbuilding is aiming for.