Emergency vehicles are sailing straight through traffic lights as part of an intelligent transportation system currently being deployed to save lives. The pioneering project in Alpharetta, Georgia in the US is believed to be the first of its kind. It uses vehicles equipped with On-Board Units (OBUs) to communicate with traffic controlling devices to give ambulances, firefighting vehicles and police cars right of way.
This article was simultaneously published in MedicalExpo e-magazine.
Applied Information Inc, a provider of intelligent transportation infrastructure solutions, has teamed up with Autotalks, which specializes in Vehicle-to-Everything (V2X) communication solutions on the project. According to Peter Ashley, Vice President, Business Development & Marketing, at Applied Information, the idea was to create a preemption system for first responders:
"We wanted to get them to incidents more quickly and safely, especially for victims of opioid overdoses, strokes, and other critical time sensitive emergencies. We've found on average savings of a minute per trip, which may not sound like much, except if you count that most trips are five to 10 minutes at most. In stroke victims, opioid overdoses, seizures, and cardiac arrest, those minutes count."
The system is thought to be the world's first dual-mode/dual-active V2X deployment. Autotalks's dual-mode chipsets are installed in the emergency vehicles and roadside units such as traffic lights, while Applied Information's dual-mode/dual-active roadside units communicate with vehicles equipped with V2X OBUs.
Some 150 traffic control devices are connected throughout a 78.5 square mile area surrounding the Infrastructure Automotive Technology Laboratory (iATL) in Alpharetta. Mr. Ashley explained that the system is also designed to bring other traffic on the road safely to a halt before the emergency vehicles pass:
"We make sure that once a green light has been triggered, all other lanes are sent to a red phase, bringing traffic on side lanes to a stop before the emergency vehicle ever approaches the area. If the other vehicles, pedestrians, and cyclists are running our smartphone app TravelSafely, they are sent an audible alert that the emergency vehicle is approaching from the front, behind, left, or right. The alert goes off both with an audible notification, as well as on-screen instructions and vibration."
Making Connections
The technology uses dedicated short-range communication (DSRC) and cellular V2X (C-V2X). Mr. Ashley said:
"At its essence, DSRC and CV2X are just radios, broadcasting on different frequencies. The real problem is they don't talk to each other, so cities broadcasting DSRC would be useless to a C-V2X car: we figured we could solve the issue by broadcasting and receiving both."
Applied Information has had a preemption system in place for years in Marietta, Georgia; this monitors intersections, provides green lights, and gives countdown timers to everyday commuters with a free app, he explained.
"We have also now included cellular 4G and 900MHz radio technology into our technology; what we've done is improved on the design in Alpharetta and deployed all the connected vehicle radios. We have a very clever antenna system that listens and broadcasts on both. Our fire truck vehicles send GPS locations from an unlimited range to give them green lights down crowded corridors, clearing out traffic well in advance of approaching an intersection."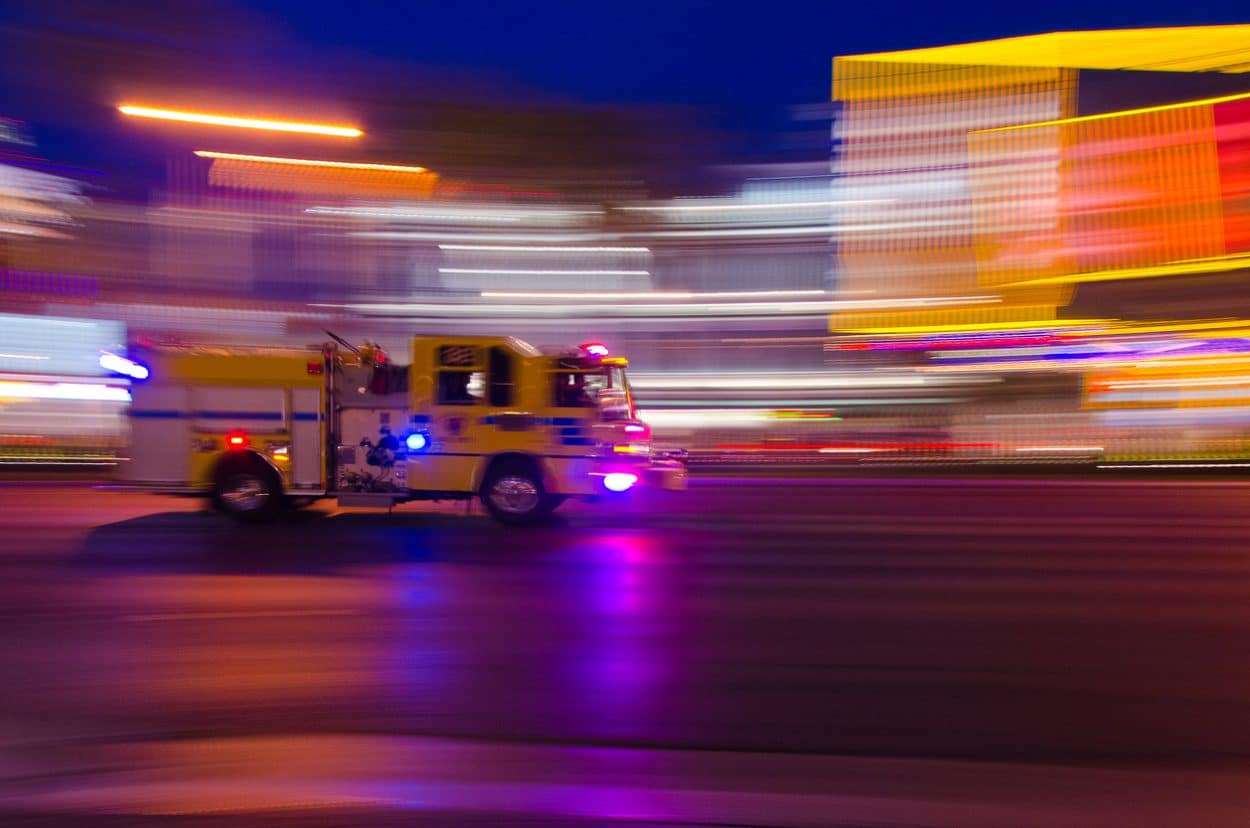 The system saves time during rush hour and in heavily congested corridors.
"We've found it also makes a huge difference if installed right outside a hospital or fire station, where previously an engine might have struggled to make a turn out of the station if there was traffic. In addition to a quicker ride, emergency staff can count on a safer ride."
Making it a Priority
The plan now is to build on the ongoing success of Alpharetta, roll more of the technology out as soon as possible and delve into other applications. Mr Ashley said:
"We are also improving the ITS infrastructure and providing communications in areas where fiber just wasn't feasible. We've got alerts for cyclists, pedestrians, emergency vehicles, rear end collisions, red light running alarms, green prompts, school zone alerts, curve warning, wrong way detection, work zone alerts, railroad alerts, and pedestrian crossing. With our vehicle devices, we can also provide priority to buses and school buses."