With increasing evidence that face masks may help slow the spread of COVID-19, global use of personal protective equipment (PPE) seems set to continue to increase. But keeping ourselves safe should not be at the cost of the planet. Organizations are developing new solutions to reduce the negative impact on the environment.
Edith Cecchini, Project Director, Corporate Strategy and Policy for environmental organization Ocean Conservancy Trash Free Seas® program, says there is no doubt plastic, single-use PPE is having a negative impact on the environment.
"Scientists have estimated that globally we are using 129 billion face masks and 65 billion gloves every month of this pandemic. We have already seen reports of marine life, including seabirds, ingesting these items or becoming entangled in them. The pandemic has led to an explosion of single-use plastics – it has revealed just how desperately we need to find better ways of managing our waste."
Reusing, recycling and wearing masks made from organic, biodegradable materials could provide solutions.
Zero Waste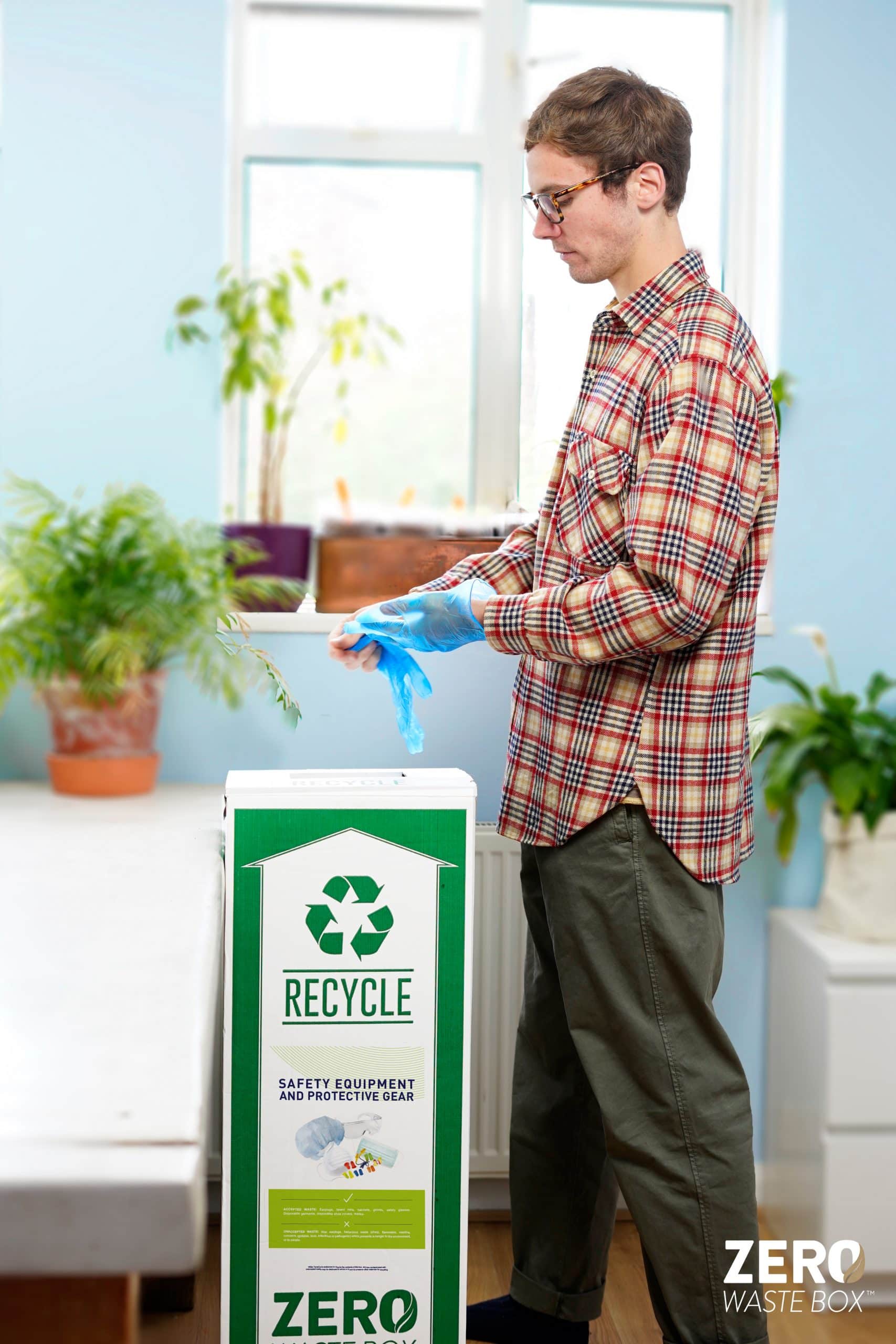 Waste management company TerraCycle has Zero Waste Boxes to collect and recycle PPE, face masks and disposable gloves, explains Julia Chevalier, PR Manager at TerraCycle Europe.
"Between the end of February and mid-April this year, more than a billion items of personal protective equipment were given out in the UK alone. This spike in consumption is forcing us to rethink our attitude to recycling and find a sustainable solution for this kind of waste, which would otherwise end up in landfill or often simply be littered on the streets. With millions of gloves and masks being thrown away every day it's not hard to see why conservationists around the world are sounding the alarm over where all these single-use products are ending up."
From the boxes, items are sorted into categories based on material characteristics and composition and, if necessary, blended with other plastics. The material is then melted into recycled pellets to be used by third parties to manufacture new products including outdoor furniture, decking and storage containers.
Creating Protective Gear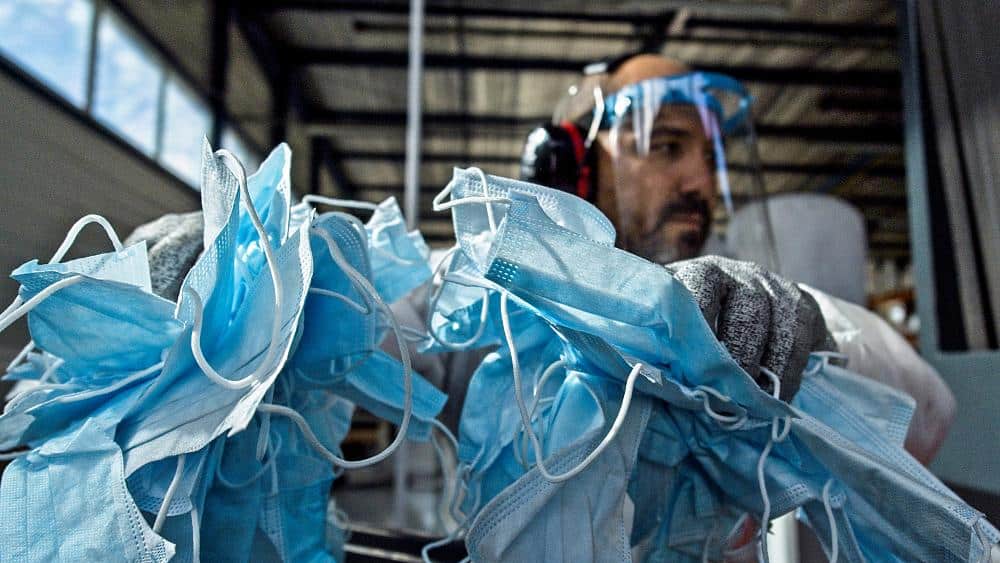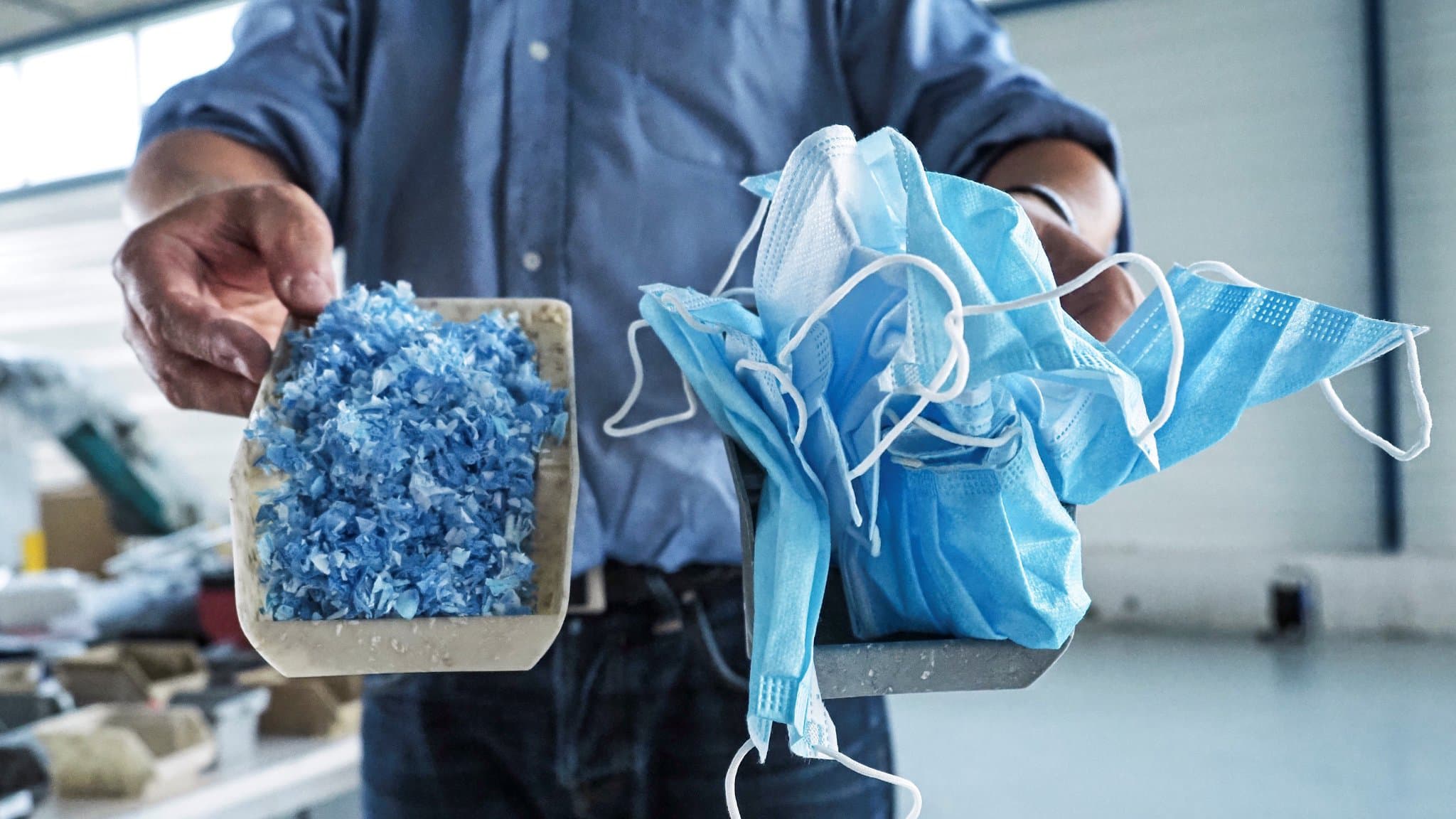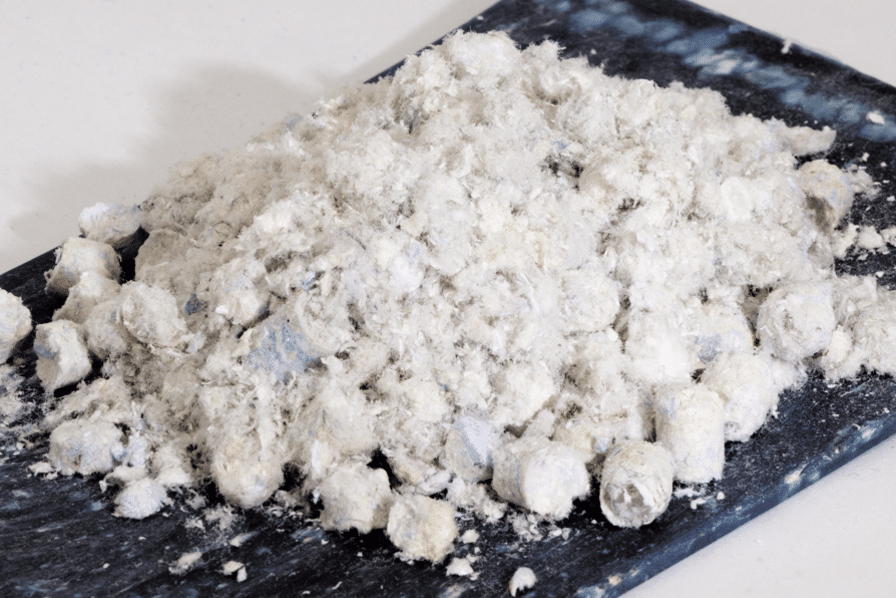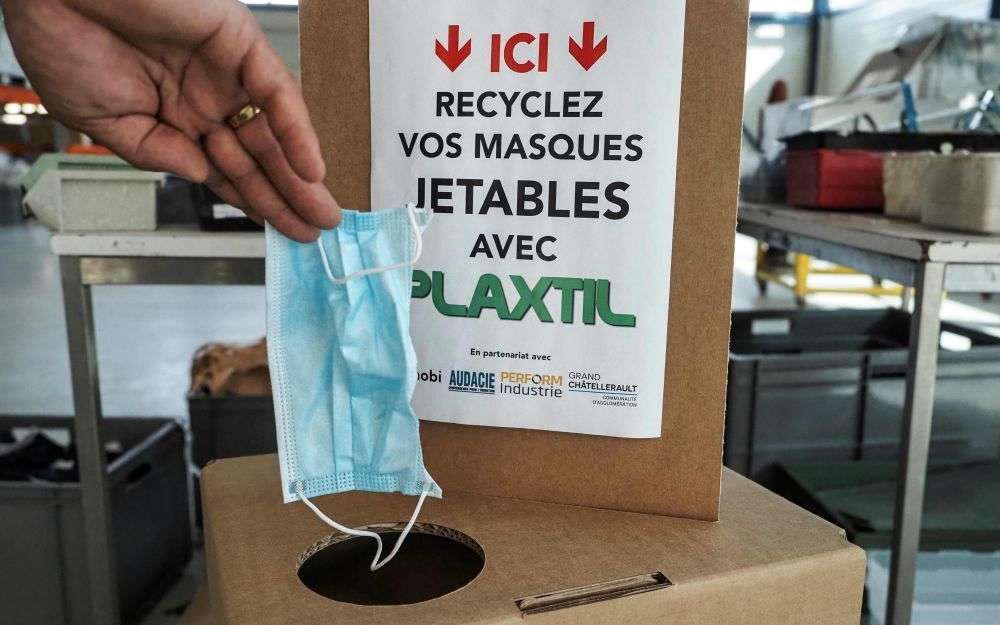 French start-up Plaxtil offers a solution for surgical, fabric and FFP2 masks and is currently conducting a pilot in Châtellerault, France, where it has recycled almost 100,000 masks.
Co-founder Olivier Civil says:
"We have set up 50 collection points in pharmacies, shops or shopping centers. We remove the metal bar from the masks and grind them; the crushed masks are then passed through a UV tunnel to be completely decontaminated in depth. Then, we transform these shreds into PLAXTIL material to be injected into an injection press to obtain objects of protection against Covid-19: mask fasteners, door openers, protective visors, etc."
According to him, a mask thrown into nature will take nearly 500 years to disappear. In the seas, it is one of the worst pollutants. But the solution to incinerate masks is not much better, because the level of CO2 emissions generated is colossal.
"We are talking about hundreds of billions of masks on the planet. The only ecological solution in our eyes is to re-use this material."
Biodegradable Options
Organic, biodegradable masks are also being advocated as solutions, with cotton, linen, bamboo, silk and hemp face coverings all currently being marketed widely. Other more inventive materials, with additional properties, are also being explored.
At Australia's Queensland University of Technology (QUT), a product made from waste plant material, such as sugar cane bagasse and other agricultural waste, has been developed. The original aim was to develop biodegradable, anti-pollution masks. Now the idea is that it could also be used for COVID-19 protection as the highly breathable nanocellulose material removes particles smaller than 100 nanometres, the size of viruses.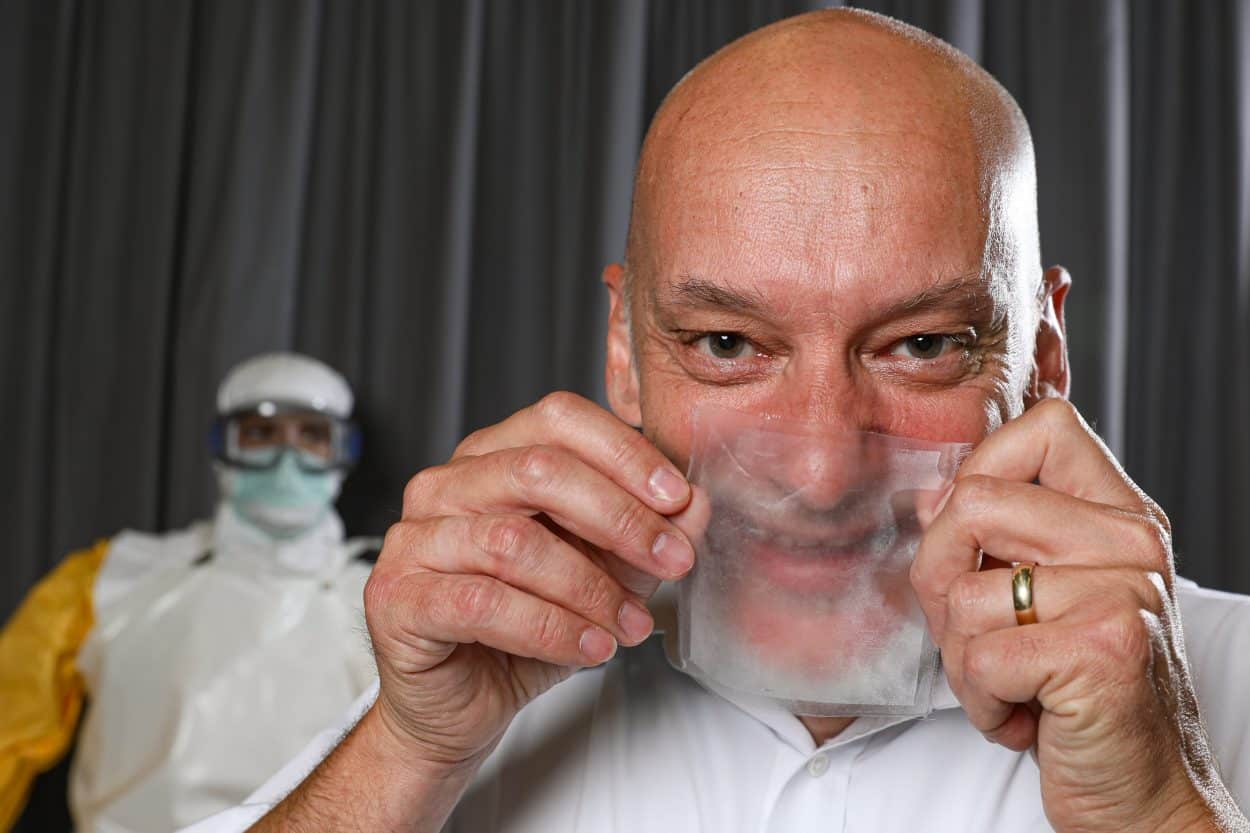 At the EssentialTech Center of the Swiss Federal Institute of Technology in Lausanne (EPFL), Switzerland, researchers have also finalized an exciting new material. The HelloMask is made from a polymer composition, currently in the process of being patented, which is 99% organic, biomass derivative. Thierry Pelet, Ph.D., Project Leader, says:
"With the COVID-19 crisis and the huge mask consumption by the general public, this is becoming an environmental problem."
The HelloMask is transparent and breathable, as well as biodegradable and recyclable. It is designed to reveal facial expressions, as well as to filter out viruses and bacteria.
"It will be registered as a surgical mask (Class I medical device) and therefore provide the same barrier protection."
Ms. Cecchini urges the public to think carefully about their mask use and their disposal practices.
"We all have a role to play to keep our communities and our ocean healthy during this pandemic."
RELATED ARTICLE