Equipment developed by SodaStream from the technology employed by its home carbonation machines to create sparkling water could soon be used in the battle against COVID-19.
Avi Cohen, Global Head of Research and Development at Israel-based SodaStream, explains the StreamO2, which is currently awaiting approval by the Israeli Ministry of Health, aims to oxygenate patients, who are struggling to breathe before they require ventilation.
"We were approached at the end of March by Dr. Akiva Nachshon, from Hadassah Ein Kerem Hospital in Jerusalem, and asked whether we could use the physical laws and principles of our carbonating system to create a medical device. Dr. Nachshon explained the hospital had limited quantities of ventilators and that extra staff was required to operate them. He also mentioned that invasive, ventilation treatment often led to longer recovery times and sometimes had damaging side effects. The idea was to create something that could be used to help patients at a much earlier stage."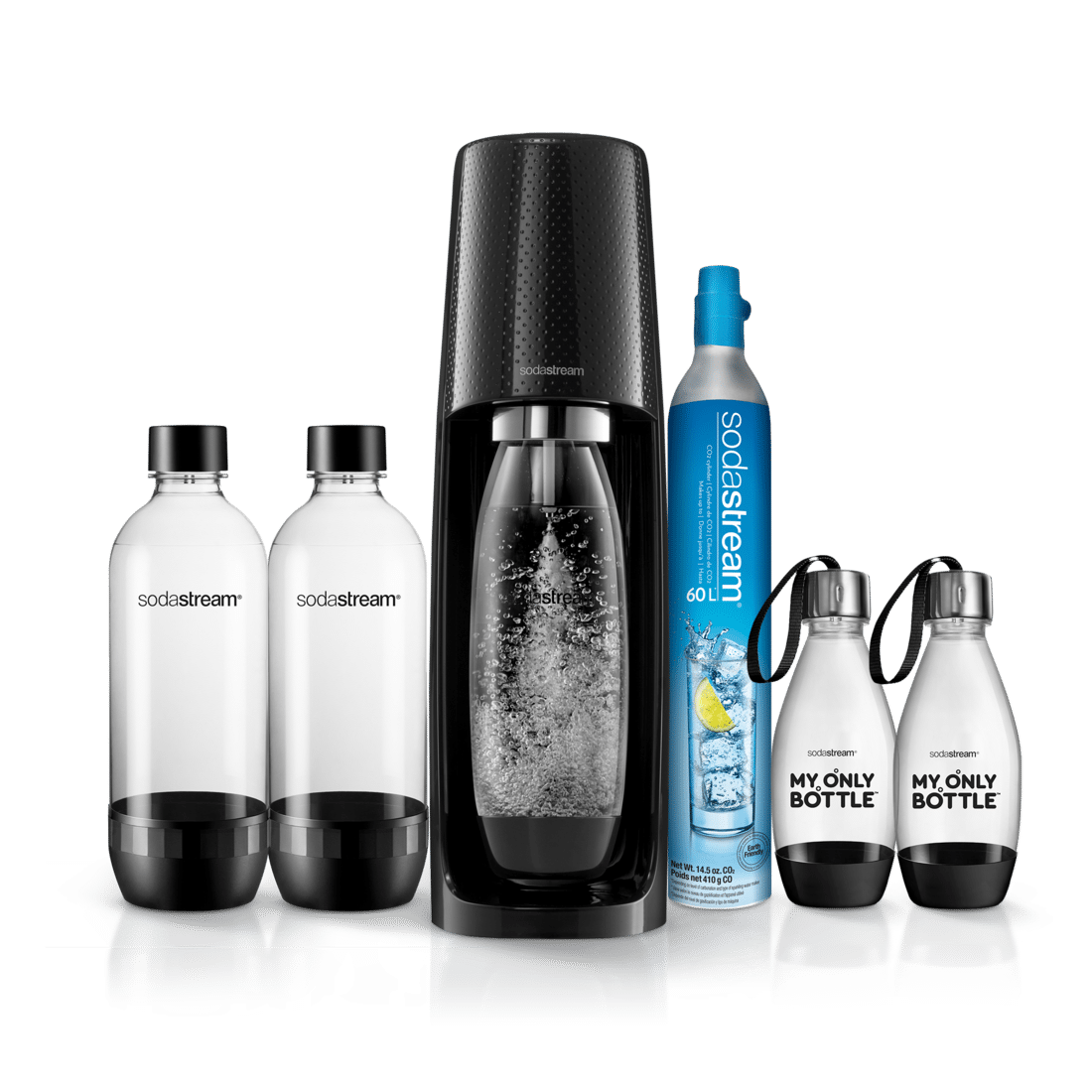 Dr. Nachshon's suggestion was to use a high-flow nasal canular (HFNC) technology.
"This pushes humidified oxygen-air mixture through the nose at high flow rates – about 40/50/60 liters per minute. We needed to be able to provide a patient with the right flow rate and level of oxygen required for their situation and to control the temperature and the humidity of the mixture. The humidity should be above 80% in order to be an optimal solution to treat the patients."
During their very first meeting, it became clear to Mr. Cohen that SodaStream's technology could be developed.
"I was very, very confident that SodaStream was very capable of doing it. Our knowledge, our experience and our production skills could bring us to the right solution very quickly."
Physics and Thermodynamics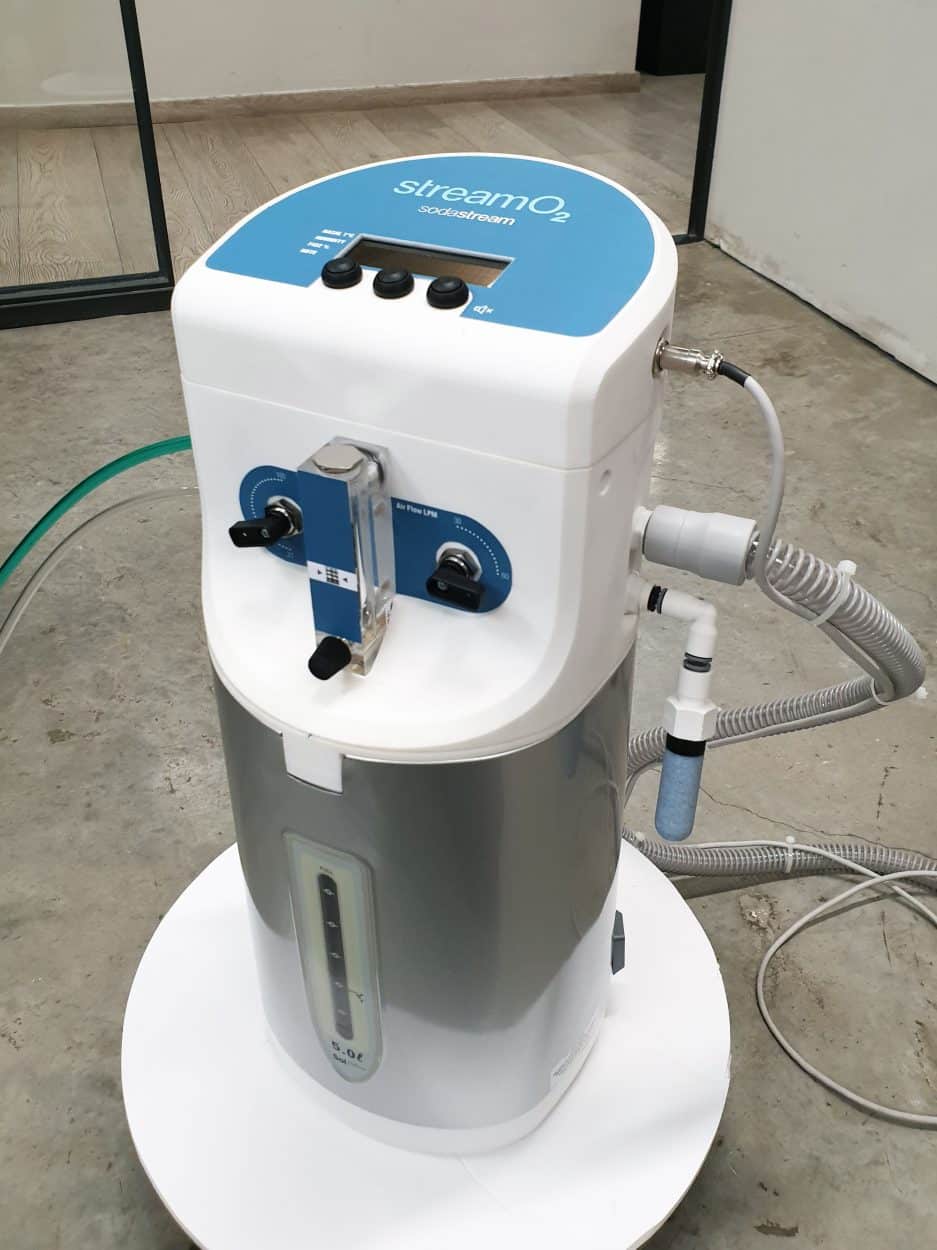 SodaStream's carbonating machine introduces a very precise, high flow rate of CO2 into cold water to create the bubbles. Mr Cohen explains:
"What they wanted was to take a mixture of oxygen and air and to mix it with water – a kind of vice-versa to our carbonating process, but in terms of physics and thermodynamics it was the same."
At the beginning, the system for the feasibility study was completely based on SodaStream components, with their standard components: valves, carbonating heads, diffusers etc. Then, when they realized they could achieve the right performance from such a machine, they had to look at what was required to make it into a medical device. Some components were changed, and the device evolved to reach the critical quality for a respiration unit; it was then sent to the hospital for clinical trials on 20 patients.
Optimal Production
The trials were successful and SodaStream is now awaiting approval from the health ministry before taking the device into production while simultaneously developing it further. The company is also monitoring the pandemic and assessing the potential ongoing need for the StreamO2, Mr. Cohen explains:
"SodaStream can produce the current system, but very not very efficiently because we took off-the-shelf components in order to do it quickly so we could find a fast solution. We can produce as many as the hospital needs, but in order to do it more efficiently, we have to get back into the computer to redesign a few components."
Their aim is to be able to produce it optimally – at the right cost and size – so it can be assembled easily or even automatically. Currently, according to Mr. Cohen, everything looks very promising:
"We have the knowledge, the deep pockets and the platform to work from. We are very proud to have the capabilities to do this and are excited to have developed such as important medical device."