As retailers struggle to cope with the long-term impacts of the COVID-19 pandemic, more supermarkets are preparing to encourage shoppers to "Just Walk Out" with their groceries – with customers paying automatically thanks to advances in artificial intelligence and machine vision.
Supermarkets are one of the few essential services which remain open even during the strictest of pandemic lockdowns, leaving them as potential hot spots for infections. While self-service checkouts reduce interactions between shoppers and staff, shoppers must still share common touchpoints such as self-service terminals.
Heavy reliance on in-store staff also leaves retailers like supermarkets at risk of major disruption if a staff member tests positive for COVID-19. Retailers can be forced to temporarily close stores for extensive cleaning even if there is no evidence of on-site transmission.
The Just Walk Out Concept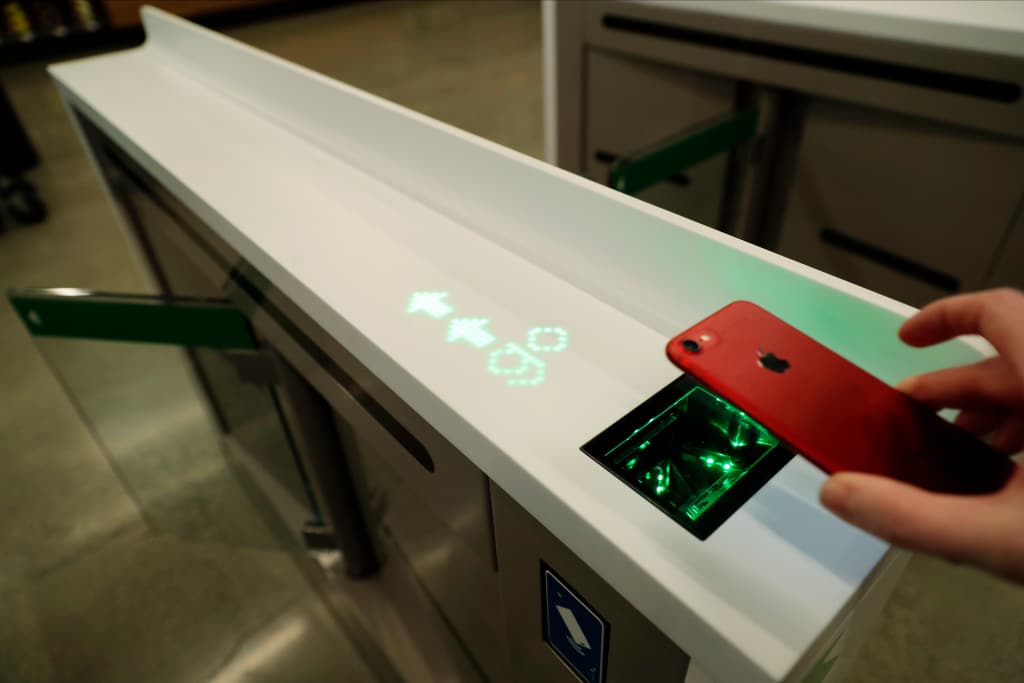 These challenges look set to fast-track Just Walk Out technologies which allow retail customers to bypass the checkout. The technology even allows supermarkets to build completely checkout-less stores with minimal staff, to reduce the likelihood of disruption due to staff members testing positive for the virus.
Some supermarkets employ Scan n Go apps, allowing shoppers to scan items as they take them off the shelves and either pay automatically or pay at a dedicated Scan n Go terminal. Other supermarkets rely on artificial intelligence and machine vision to see what shoppers place in their basket and automatically bill them as they walk out of the store.
Amazon's chain of 26 Amazon Go convenience stores across the US has led the way in terms of showcasing Just Walk Out technology. Building on this, the online retail giant recently opened its first Amazon Go Grocery supermarket near the company's Seattle headquarters – a 1000-square-meter store that stocks around 5,000 items.
The first European Amazon Go store is speculated to be planned for London. Amazon has also started selling the technology to other retailers, allowing them to accept payments via credit cards rather than linking to Amazon accounts. Meanwhile, Chinese technology giants such as Tencent and JD have also made forays into checkout-less stores.
Artificial Intelligence and Machine Vision
Amazon's Just Walk Out technology is underpinned by its significant investments in artificial intelligence and machine vision. It relies on cameras and other sensors spread throughout the store which detect when products are picked up and if they are placed back on the shelf. These items are tracked in a virtual cart which is automatically processed when the customer leaves the store.
While Amazon Go Grocery is a major step forward for Just Walk Out technology, this real-world supermarket is still small in terms of typical supermarket floor space and product range, says Keaton Okkonen – co-founder of Black.ai. An Australian startup taking its retail-focused machine vision solution onto the world stage, Black.ai counts US retail giant Wal-mart and major Australian supermarket chains amongst its customers.
Full automation is more challenging in large retail spaces, Okkonen says, which can hamper full Just Walk Out adoption in traditional supermarkets. Even so, larger retailers can still take advantage of machine vision and artificial intelligence to digitize physical environments in real-time, manage dramatic shifts in demand caused by the pandemic and drive autonomous decision-making to help meet the challenges which lay ahead.
"Fully embracing Just Walk Out can certainly help retailers tackle the challenges posed by COVID-19 but, even if they are not ready to go completely checkout-less, the machine vision technology offers them insight into the customer journey through the store as well as purchase intention. It can help supermarkets keep track of inventory, out-of-stock events, spillages, trolley walkouts and self-checkout shrinkage – helping keep the shelves stocked during the pandemic and optimize operations to improve their bottom line during tough economic times."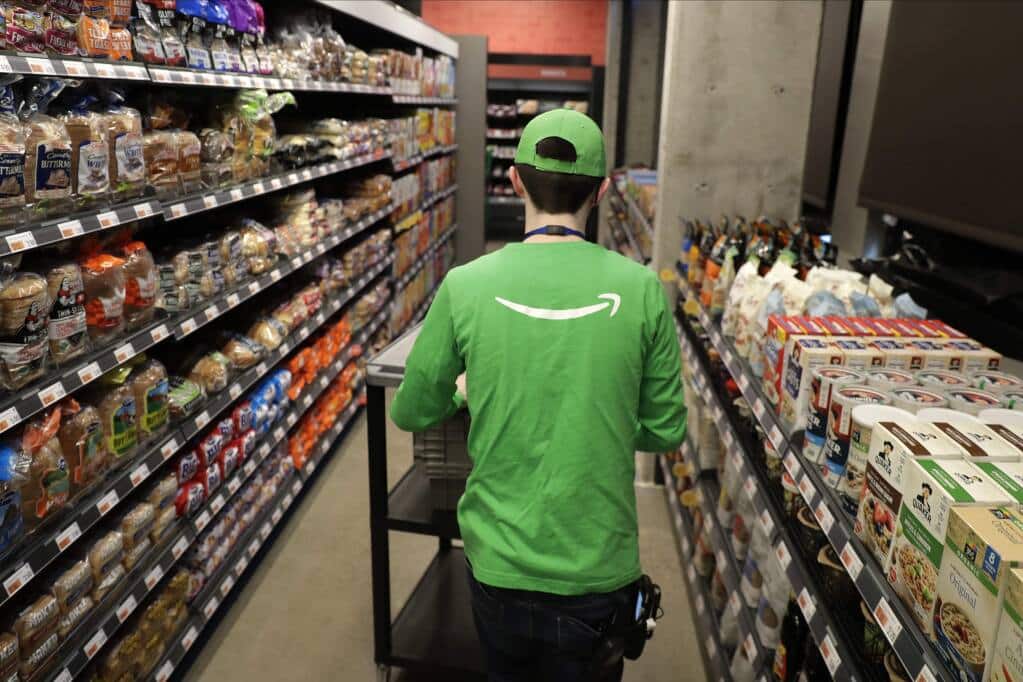 Just Walk Out's technology is a great example of how AI can free up retail staff to spend more time on those high-value tasks which still require a human touch, says Professor Michael Feindt – a strategic adviser with leading digital supply chain platform provider Blue Yonder (formerly JDA).
"While there is a place for the Just Walk Out shopping experience – especially when it comes to tackling COVID-19 – for now complete automation won't suit many retailers as shoppers still want that human interaction and personal touch in some retail environments. These retailers can still benefit from the value delivered by AI and machine learning solutions, such as optimizing processes and integrating with supply chains. That said, the pandemic may fast-track public acceptance of low-touch retail interactions and drive the adoption of the Just Walk Out technology.
For this expert, the longer COVID-19 remains a threat, the more attractive Just Walk Out will become to both shoppers and retailers alike.