A new wave of technological innovation, epitomized by breakneck progress in areas such as artificial intelligence (AI), telecommunications and the Internet of Things (IoT), is currently driving development of the global electronics industry. China's role, already pivotal in such growth, is set to become increasingly dominant. On the occasion of the Mobile World Congress starting this week in Shanghai, DirectIndustry e-magazine reviews the situation in China.
As the world's largest producer of consumer electronics, China is home to the most extensive electronics manufacturing ecosystem and supply chain. More than half of the world's mobile phones are now made here, along with almost all of the printed circuit boards. Chinese factories also install two-fifths of the world's semiconductors. Underpinned by an ever-growing market of tech-savvy Chinese consumers, mobile technology and telecommunications continue to evolve rapidly.
Progressive Plan
Complementing the burgeoning domestic demand, the development of China's electronics industry is supported by comprehensive and ambitious government policy. In an attempt to shift the industry up the value chain, electronics is one of the 10 priority sectors defined in the "Made in China 2025" plan. Published by the Chinese government in 2015, this plan aims to transform China into a high-tech manufacturing superpower.
For Jean-François Dufour, director of DCA Chine Analyse, a French consultancy focusing on Chinese industry,
A specific focus of the plan has been to make progress with the manufacturing of critical components, such as semiconductors, as well as with technologies that lie at the heart of China's push toward Industry 4.0. 5G and AI are two such critical technologies.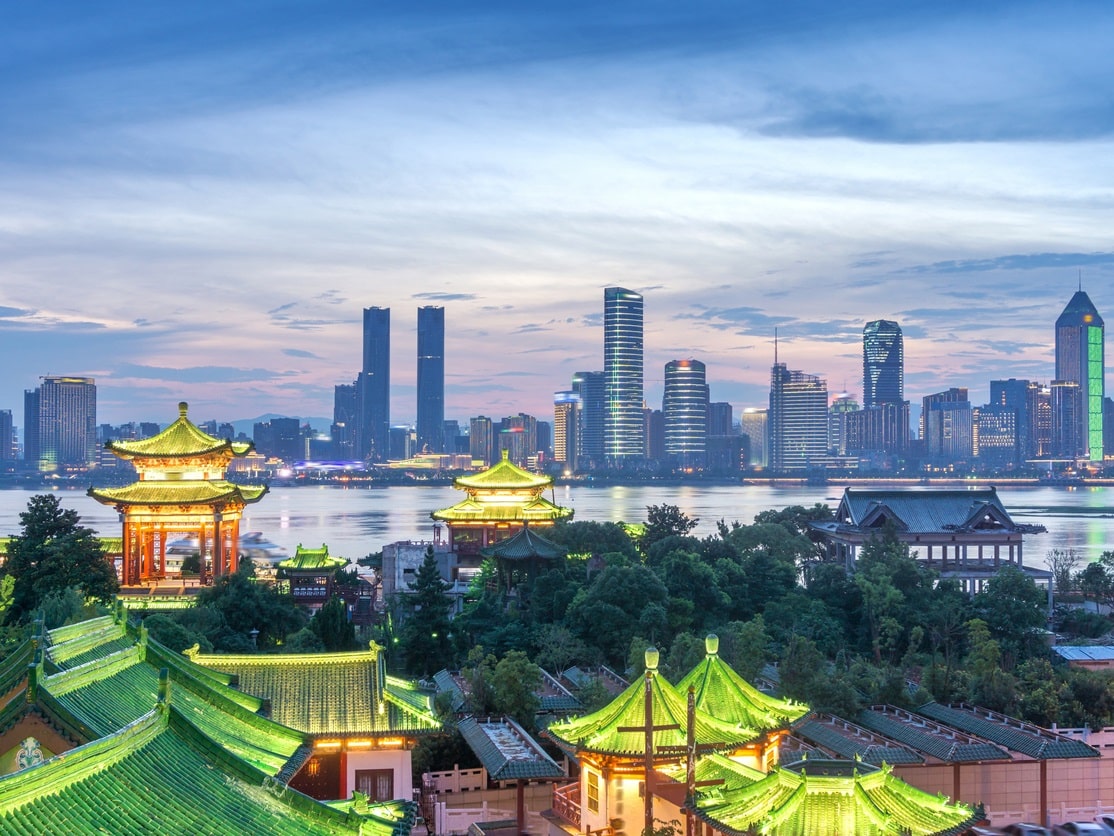 Twin Track
Determined to make China a mobile technology pioneer, the Chinese government sees 5G as instrumental to the integration of other cutting edge technologies, such as autonomous vehicles, IoT, AI and big data.
With the first commercial 5G licenses awarded in June, major Chinese smartphone brands are already accelerating delivery of 5G handsets, while network operators are investing heavily in infrastructure, including 5G innovation centers. Ernst & Young expects China's 5G expenditure to amount to RMB1.5 trillion (US$223 billion) between 2019 and 2025, and for China's 5G connections to reach 576 million by 2025, representing over 40% of the global total.
The Chinese government has also declared its intention to make China globally preeminent in AI by 2030. Its latest venture capital fund is expected to invest over US$30 billion in AI and related technologies within state-owned firms, while the private sector is also playing an increasingly dynamic role, with companies of all sizes engaged in world-class AI technical R&D and applications.
Facial recognition and AI chips are two of the key technological elements driving China's AI growth. The former is critical to the Chinese government's surveillance plans, while the latter is a direct counter to US chip manufacturing. Leading Chinese company Cambricon, which says it will make one billion processing units in the next three years, is developing chips specifically for deep learning.
Clash of the Titans
The Chinese electronics industry is now developing against the backdrop of escalating trade tension between China and the US. This is impacting the growth and deployment of technologies such as 5G and AI in different ways.
Huawei, widely seen as the leader in the global race for 5G, has been targeted by the US precisely because of its increasingly influential position. How severe the impact of this targeting will be remains to be seen. Jean-François Dufour explains:
Huawei has already found alternative solutions to its US providers in some areas. But in other areas, such as software, it could be affected more deeply. It's impossible to say how the war will play out, but it reinforced the idea that China must develop its own technology.
Qing Yang, a project manager with China-based research and management consulting firm Daxue Consulting says:
In some ways the trade war is accelerating the evolution of China's electronics industry. Companies engaged in OEM or producing low-end products may be forced out of competition, while those with higher manufacturing capabilities will be further motivated to innovate and upgrade their business model.