Today machine learning and artificial intelligence technologies are helping solve some of the biggest problems facing companies across the industrial spectrum. Boosting efficiency and production output in areas such as predictive maintenance and repair, defect detection and the optimization of supply chains, they are also starting to impact automated systems.
In an increasingly digitized and hyper-connected world, almost every company generates and collects data. Ever more sophisticated machine learning (ML) algorithms can analyze this data to make predictions and refine processes. Combined with other advanced technologies such as the IoT, this is helping manufacturers gain a foothold in today's Industry 4.0 revolution.
AI is a highlight of this year's Hannover Messe. For Marc Siemering, Senior Vice President – Industry, Energy, Logistics for trade show organizer Deutsche Messe AG,
Connectivity is critical to new business models, such as the increasing number now benefitting from the application of ML and AI.
Smart Systems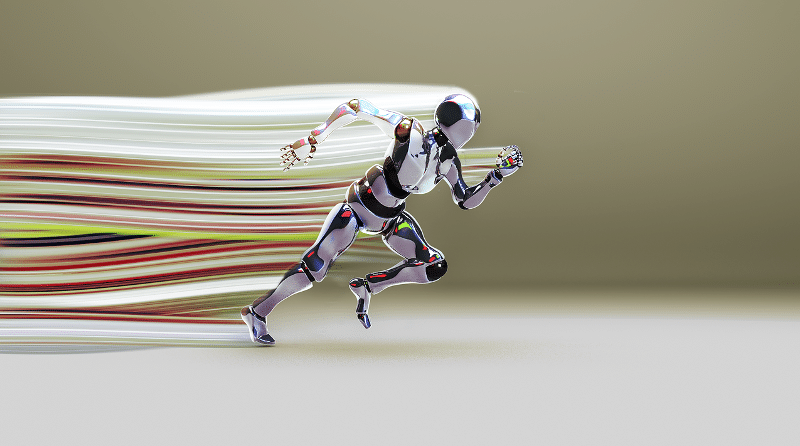 Many of the industry-focused ML algorithms now being developed are iterative. "Learning" at superfast speeds, they can adjust systems and provide optimal solutions in seconds.
Mindsphere is a cloud-based, AI-enabled open IoT operating system released earlier this year by Siemens. It offers benefits ranging from enhanced predictive maintenance to real-time optimization of systems and facilities. For Paul Hingley, Data Services Business Manager at Siemens Digital Factory UK,
By connecting products, plants, systems and machines, Mindsphere enables users to analyze the wealth of data generated by the IoT with intelligent analytics, thereby boosting overall equipment effectiveness.
Mindsphere can even be used on older systems by attaching sensors and communication nodes to motors and transmission systems. It has been employed in industries as diverse as electrical power grids (to classify and localize disruptions) and wind farms (to optimize turbine position based on meteorological data).
Advancing Automation
ML and AI have already been applied in industrial applications ranging from speech recognition through to energy management. In robotics ML is currently employed in two main areas: to optimize performance and improve reliability as well as enable robots to sense and respond to their environment.
An example of the latter is the Ability Connected Services system from robot maker ABB. This uses advanced cloud-based analytics to look at the performance of individual robots or entire robot clusters and identify those that are underperforming or require maintenance.
Dr. Hui Zhang, head of of product management at ABB Robotics, explains:
This helps customers avoid the high cost of unplanned downtime. Over the lifetime of a robot this can mean significant savings.
Today many robot arms are constrained to a very limited range of motion. In the future ML will help to develop motion-control algorithms for complex and more varied tasks.
When combined with cloud computing, algorithms are capable of very complex calculations. Yet we still don't have a generic ML engine capable of problem-solving in the same way as the human brain.
From Cloud to Cobot
For the most part ML and AI systems for industry are based in the cloud. Yet San Francisco-based startup Skymind is now working to embed ML directly into robots.
Last year the company released SKIL Somatic, a software toolkit which allows robots to visually recognize their environment using a type of ML known as a convolutional neural network, or CNN. It combines this with a technique called reinforcement learning, which uses AI to allow the robot to accomplish specific tasks through trial and error in a simulated environment.
SKIL Somatic first operates in the cloud, where data gathered by robots is used to generate ML algorithms. These are then automatically embedded back into the robots. This means smarter cobots (collaborative robots) can work alongside humans more safely and effectively.
Edward Junprung, Skymind's head of marketing stresses:
We are now helping a growing number of companies productionize AI.
Skymind's software is open source, which means developers have already begun integrating the company's ML tools into robotic devices such as drones. The company has also teamed up with Japanese tech giant SoftBank to increase the intelligence of relatively "dumb" industrial robots, such as those used for warehouse picking.