Germany-based automation leader Festo is focusing on seamless connectivity, artificial intelligence and digitalization at SPS IPC Drives taking place this week in Nuremberg.
Christopher Haug, Manager of International Press Relations, says the company is showcasing engineering and solution packages for electric drive technology, plus digitalization and connectivity options in hardware and software, from the workpiece to the cloud.
We are showing some of the first IoT products we have on the market, such as Smartenance, a software programme which is a digital maintenance manager for production managers and system operators.
The system enables end-customers to schedule, monitor and evaluate system maintenance; and a digital maintenance schedule makes maintenance easier, quicker and more reliable.
Reciprocal checking by system operators and production managers provides greater reliability; it eliminates many processes and the need for coordination.
A GATEWAY TO THE FUTURE
Another of Festo's highlights is its IoT gateway CPX-IOT. These turnkey, preconfigured dashboards do not require any additional programming or software installation. They connect components and modules from the field level and collect information and data on Festo devices and their statuses, and send it to the cloud, explains Mr Haug.
The collected data improves operating transparency for production managers and operators. The result is increased productivity through better utilization – overall equipment effectiveness – lower costs due to greater energy efficiency and fewer downtimes thanks to comprehensive diagnostics, condition monitoring and improved maintenance.
TRANSFORMING AUTOMATION
Artificial Intelligence is also a focus. Last spring, Festo bought Resolto, an industrial intelligence company, that will help them develop more products and solutions with AI for real-time applications.
We think AI will transform the world of automation – and our aim is to support customers and partners and take them into the digital age as part of this transformation process.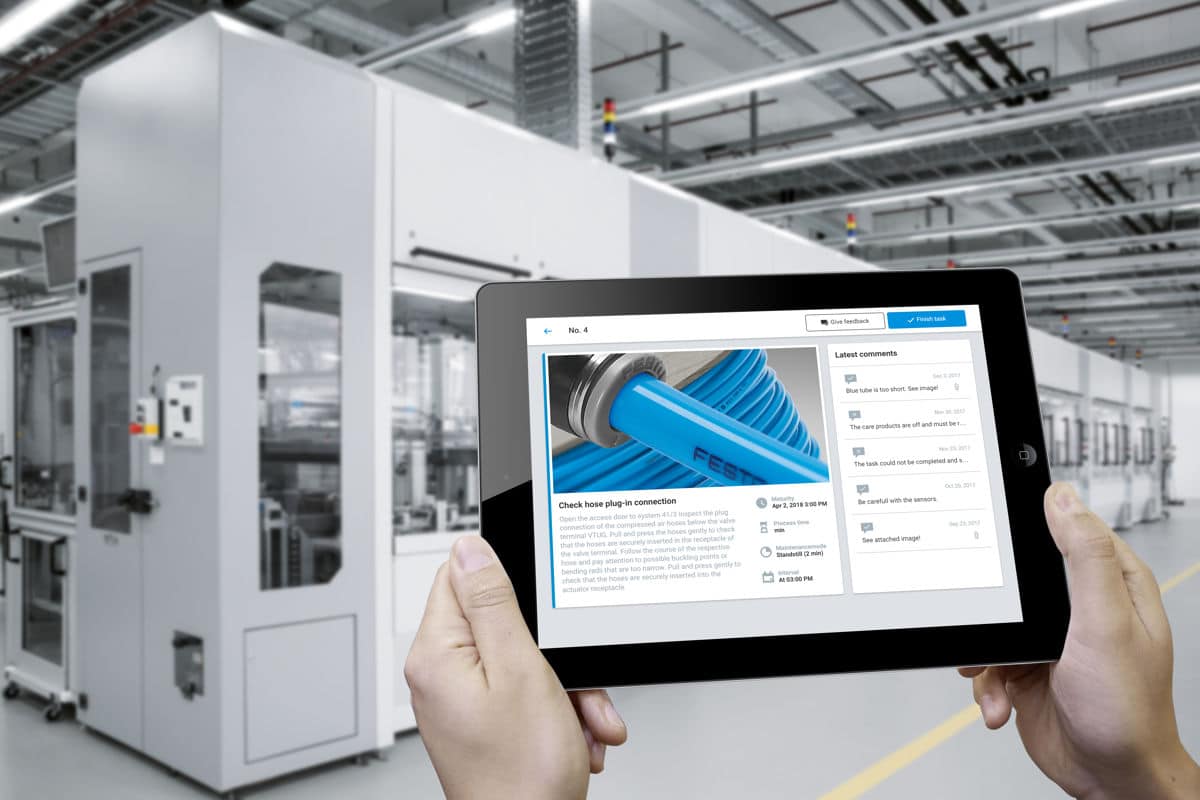 The Prognos software solution from Resolto, for example, knows the healthy condition of a system and detects every anomaly with the real-time analysis of the system's sensor data.
It supplies early and precise prognoses, makes diagnoses and supplies recommendations for action.
WORKING TOGETHER
Festo's BionicWorkplace is also expected to attract interest: it displays how people, machinery and software can collaborate, says Mr Haug..
AI and machine learning are transforming workplaces into learning systems that constantly develop and optimally adapt themselves to the requirements at hand. In the BionicWorkplace, a human works together with a bionic robotic arm, along with numerous assistance systems and peripheral devices that are connected and communicate with each other.
In other words, the operator is supported in these tasks by technology that relieves him or her of tiring or hazardous activities.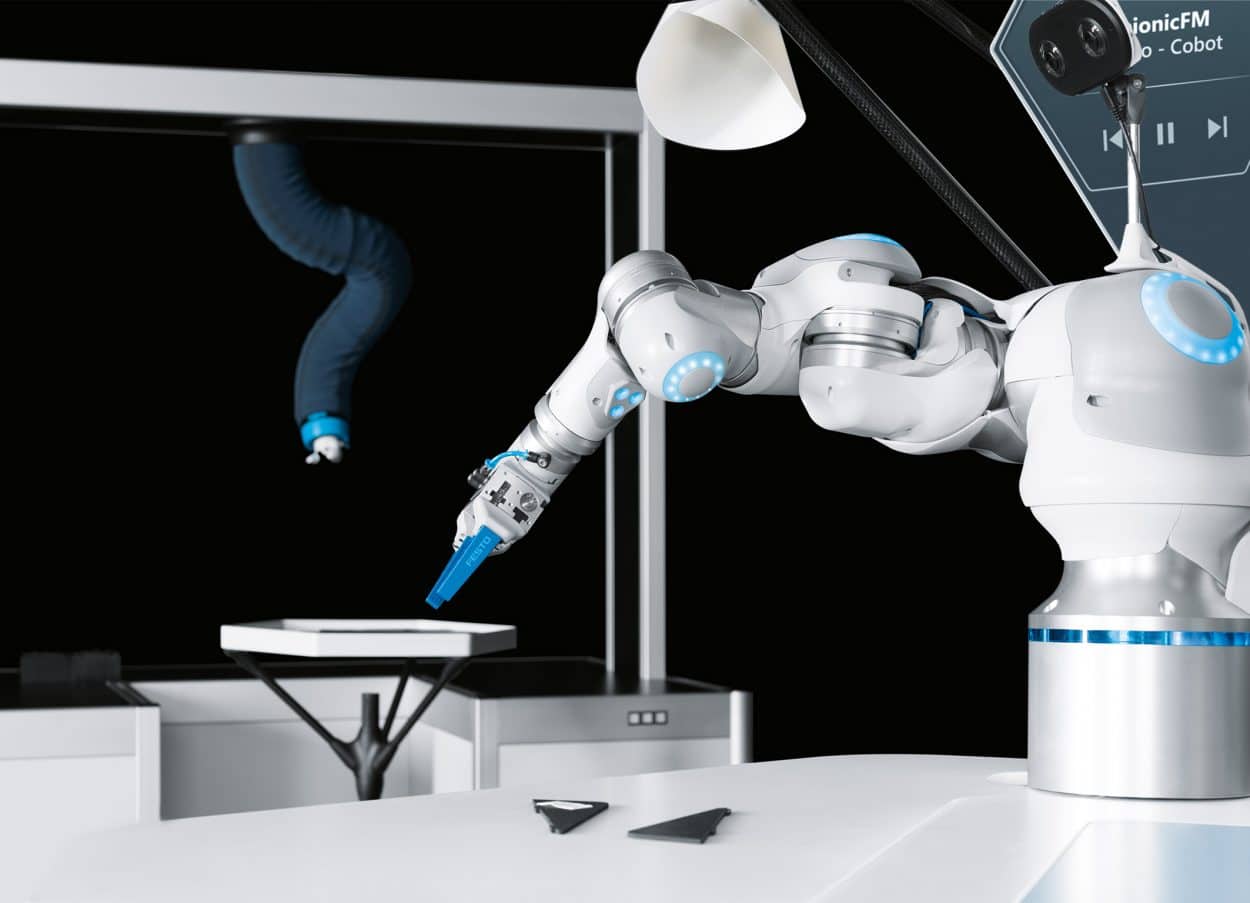 THE EVOLUTIONARY PROCESS
The BionicWorkplace is still very much in development, Mr Haug stresses.
It is very future-orientated and we are doing a lot of research in this area.
Festo is definitely moving their development in the direction of robotics, digitalization and AI.
We expect to invest heavily in these areas over the coming years so that we are not only a supplier of pneumatic and electric components but also of these elements of systems too.
He adds:
Looking forward 10 years from now, I think the world of manufacturing will be very different – there will be a very strong shift in factories toward these areas in automation. It will be an evolution not a revolution, but it will change manufacturing – and this change begins with systems like the BionicWorkplace.