Diamond, a solid form of carbon with a high level of thermal conductivity, is maintaining its position as a shining solution in industrial applications of cutting and polishing.
Andreas Chrysanthou, Professor in Materials Engineering, University of Hertfordshire, carried out research into the manufacture of diamond drills and bandsaws, which has led to improvements in the cutting performance of the tools. He explains:
Diamond is the hardest material – so it can last a long time and diamond tools can cut harder materials like alumina, silicon carbide, stone, concrete, ceramics and non-ferrous metals. They have a long lifespan due to their hardness and they give good cutting precision.
A HARD ACT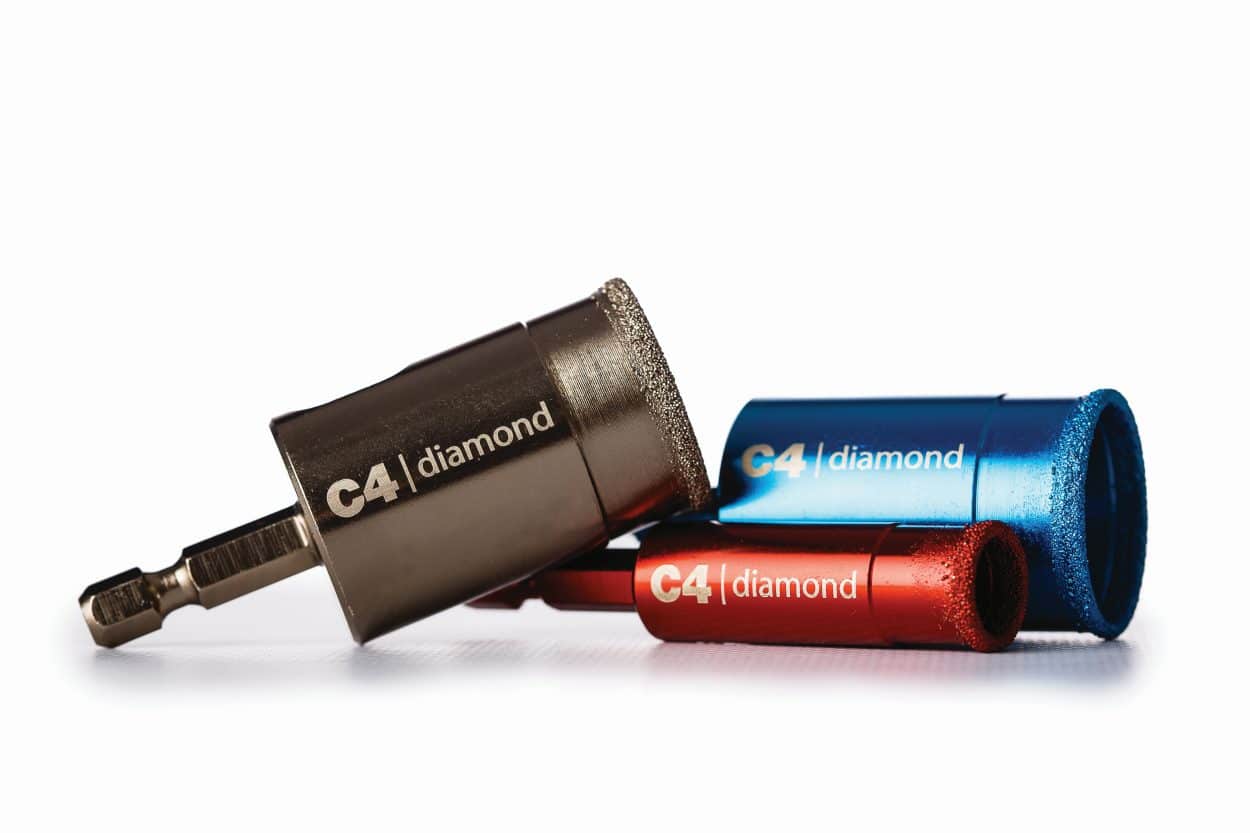 Peter Nicolson, Founder and Chief Executive of C4 Carbides, which focuses on tungsten carbide and diamond cutting technology, has worked closely with Prof Chrysanthou on the research.
His company began in 1985 by focusing on innovative tools made from tungsten carbide but later moved to dealing with diamond as well.
Today it offers an extensive portfolio of innovative diamond and tungsten carbide power tool accessories, including holes saws, jig saw blades, reciprocating saw blades and industrial band saw blades, with some 80% of its products employing diamond technology.
Tungsten carbide is one of the hardest metals but when it comes to cutting ceramic tiles, marble, concrete or refractory materials then diamond is better because it is even harder. Where diamonds are not so good, however, is at very, very high temperatures – when they start to turn back into carbon. Cutting ferrous materials can therefore be a problem and that is where tungsten carbide can work because as well as being very hard, it has a very high melting point.
CUTTING-EDGE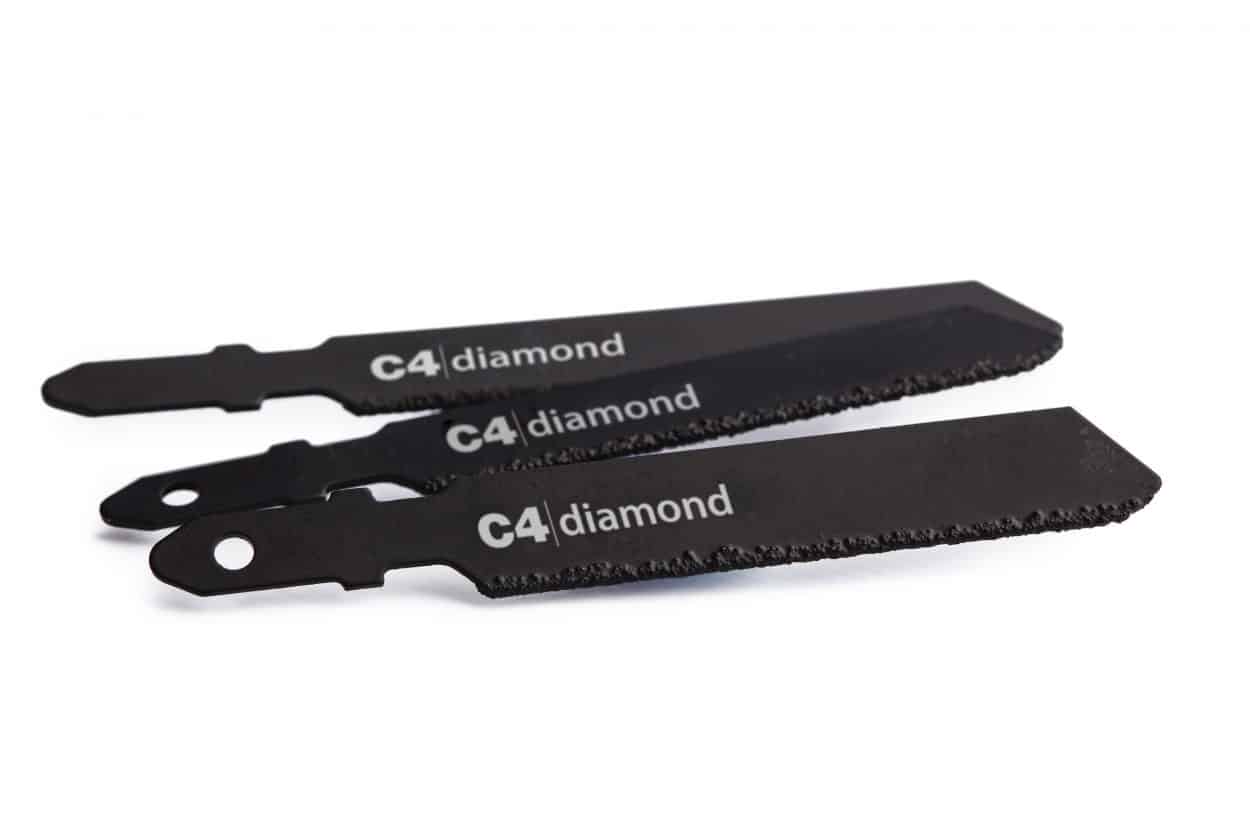 Tungsten, however, is becoming rarer and is on the European Commission's Critical Raw Materials list. The diamond used for cutting is a synthetic, man-made material rather than the mined, geologically created, precious stone. Mr Nicolson observes,
We do have to start becoming less dependent on tungsten. Industrial diamonds are very cheap and easy to make as they are just carbon.
He says water jet and laser technologies are used for cutting in certain applications (such as composites and metals) but as plant equipment rather than tools they represent a much larger investment, and in some applications offer less flexibility.
He adds:
We have done quite a lot of work looking into the use of cubic boron nitride for cutting: this does perform at high temperatures, but it is expensive – and again it is not as hard as diamond.
INDUSTRY'S BEST FRIEND
Simon Liddell, managing director of Leitz Tooling (UK) Ltd, agrees that the advantages of diamond are clear.
Increased performance and durability in the correct applications; reduced setting times; increased surface quality when correctly applied – and over 50 km of cutting with one tool before regrinding is not unusual.
The Leitz Group has a comprehensive range of diamond products, including saw blades, panel processing tooling and tools for edgebanding.
One of our latest innovations is the Edge Expert range for high shear cutting on panel processing machinery. Edge Expert tooling prevents chip pull-out from the centre of a chipboard, leaving excellent edge quality prior to the tape being applied. Our Whisper Cut edge banding heads and Whisper Cut saw blades for beam and dimension saws also help with all important noise reduction, while giving a fantastic cut and excellent durability.
MATERIAL WORLD
Established near Carrara, Italy, Nicolai Diamant began focusing on stone-cutting technology and has now expanded into tools for artificial stone, ceramics and glass. Company spokesperson Sara Pierami says:
The cutting capability of diamond is not comparable to any other material. The different manufacturing processes of the diamonds determine the kind of tools we make. The electroplated diamond process is mostly used in marble tools while the sintering process is for granite and engineered stone. The popularity of new materials, such as Dekton and Neotlith, has pushed us to develop new tools, which are able to meet workshops' needs in terms of cutting capability, waste reduction and the optimization of resources.
SHINING SUCCESS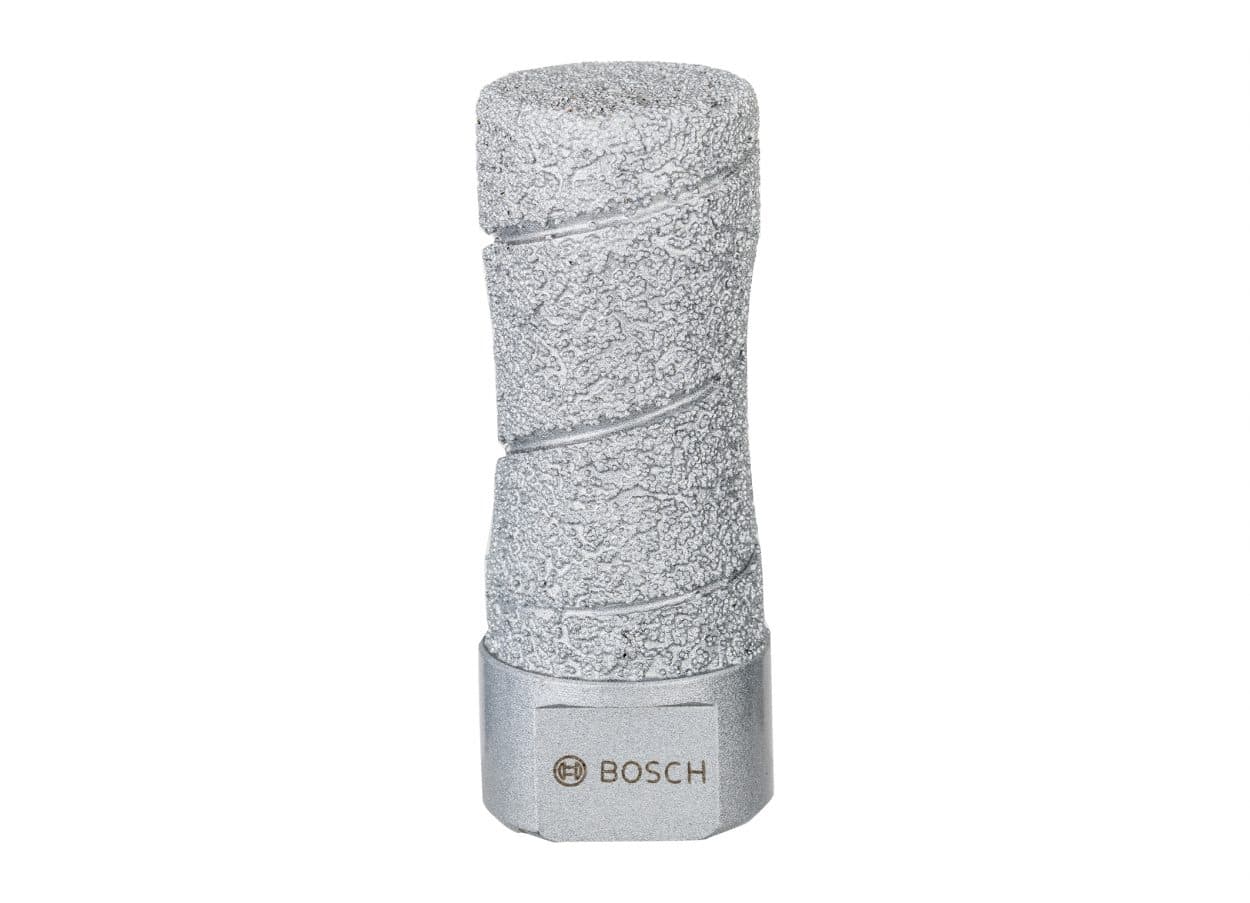 Ruberto Mulone, Head of Development Diamond Tools, at Bosch Power Tools, says there are three main families that use diamonds within the company's accessories range.
First, cutting blades from 76 to 900 mm in diameter for wet and dry cutting; second, drills from six to 202 mm in diameter; third, grinding cup wheels with a diameter of 110, 115, 125, 150 and 180 mm on average. The main application is concrete grinding – different designs offer different types of quality finish.
For him, diamond accessories are still the best choice for cutting most building materials, as they offer the best performance-to-cost ratio.
They are also the preferred solution for polishing, mostly in the glass and microelectronic industries.