The Chinese government's "Made in China 2025" (MiC 2025) strategy, unveiled in mid-2015, has become the buzzword of Chinese industry.
Targeting greener, smarter, higher value manufacturing by integrating production with the internet, this comprehensive economic blueprint will work alongside China's so-called "Internet Plus" plan (also unveiled in 2015), which aims to synergize the country's mobile internet, cloud computing, big data and Internet of Things (IoT) initiatives.
MiC 2025 draws inspiration from Germany's earlier "Industry 4.0" plan, which is based on smart, digitally-connected manufacturing. But while the Chinese strategy also puts great emphasis on intelligent, interconnected production processes, its overall goals, and the measures it plans to take to achieve them, are far broader and greater, explains Georg Stieler, managing director of Shanghai-based consulting firm STM China.
The overarching goal is to make Chinese industry more efficient and integrated so that it can occupy the highest parts of global production chains. This is also about self-reliance. Beijing wants 40% of core industrial components to come from China by 2020, and 70% by 2025. These are astonishingly ambitious figures.
MIXED RESULTS

The Chinese government is driving its grand industrial strategy forwards with frameworks, financial and fiscal tools, and the creation of manufacturing innovation centers (15 by 2020 and 40 by 2025). The plan also involves acquiring foreign expertise through overseas mergers and acquisitions, enforcing intellectual property more rigorously, and giving Chinese companies more freedom to set their own technology standards.
MiC2025 focuses on developing 10 priority industrial sectors, from information technology and automated machine tools through to new energy vehicles and biopharmaceuticals. Progress across these fields has been uneven so far, says Stieler.
Government efforts to build up competitive industries in machine tools, semiconductors and civil aviation have made little headway so far. But there has been success in areas such as high speed railways, photovoltaics and steel, and possibly soon in memory chips. The goals declared in MiC 2025 should certainly be taken seriously.
CARS, TRAINS AND BIOPHARMA

China has rapidly emerged at the forefront of the new energy vehicle (NEV) market. More than 775,000 were sold domestically in 2017, up 53% year-on-year, while a new energy vehicle innovation center was opened in Beijing in March 2018. Many Chinese automotive companies are pumping huge sums into the sector – SAIC Motor, China's largest automaker, plans to invest $3 billion in NEVs in the period until 2020 and is targeting annual sales of 600,000 cars.
China's NEV boom is also driving developments in battery technology. With government support, Chinese battery suppliers are increasingly building a strong business case to compete with foreign players and become the primary global suppliers for OEMs, explains Bill Russo, managing director and automotive practice leader at the Shanghai-based Gao Feng Advisory Company.
Chinese companies are collaborating at a level we have never seen before in developing innovative battery-related solutions. We expect by 2020 that China will account for over half of the global EV battery production.
Technology transfer has played a large part in the development of China's high-speed rail (HSR) and biopharmaceutical industries, both of which are also developing rapidly. As its homegrown HSR technology has evolved and Chinese companies have become increasingly competitive in third markets, China has reduced its partnerships with Western train manufacturers such as Siemens and Bombardier.
Biopharma was the second largest investment market in China last year (after information technology), with a growing number of foreign companies investing in R&D centers. China has not produced a new drug for the global market since the 1970s, yet a new generation of Chinese life science companies are now competing to come up with the next breakthrough in "made in China" medicine, with government funding and a return of Chinese talent from overseas fueling the race.
ADVANCING AUTOMATION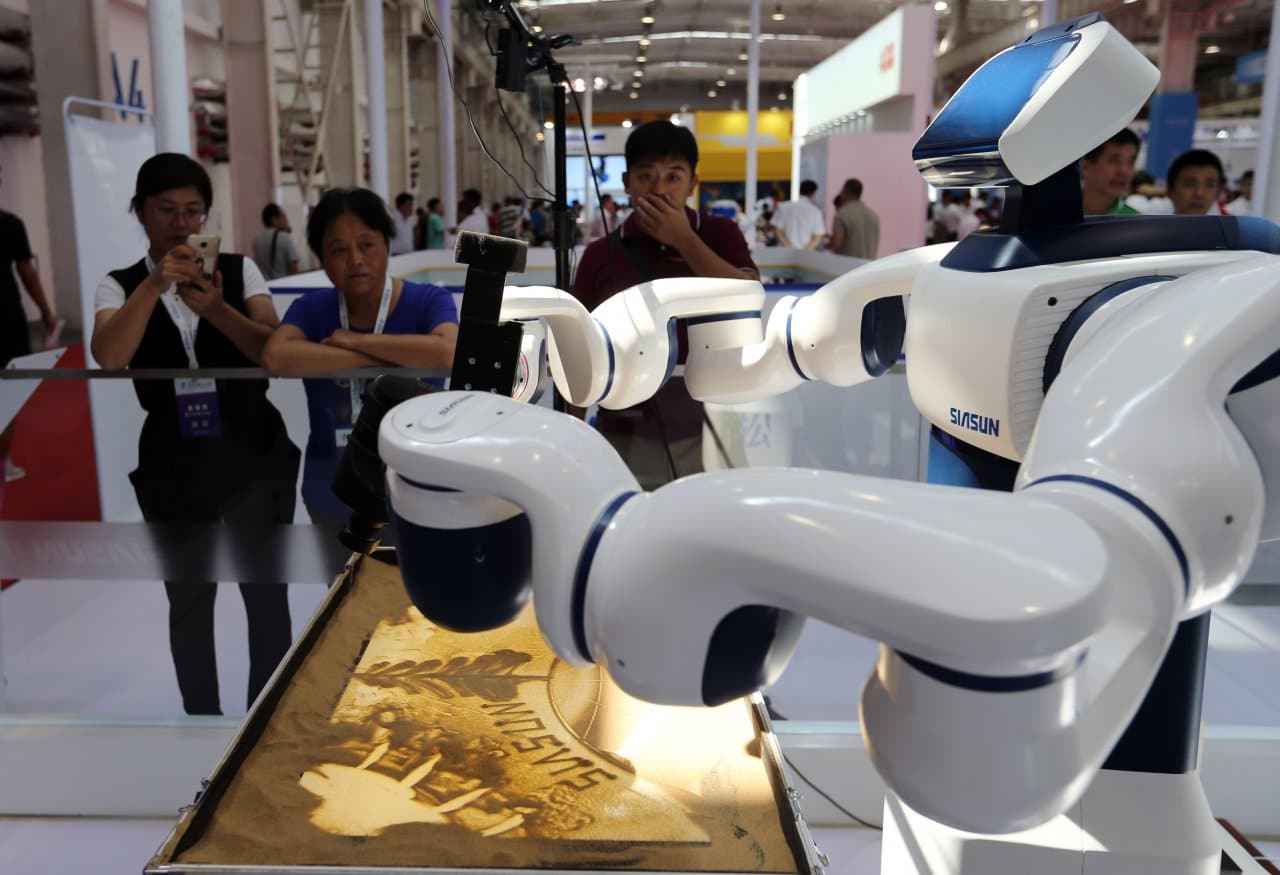 Backed by strong government support, the Chinese robotics market is also booming. With China already home to the world's largest industrial robot base, the amount of robotics-related data being generated is an important advantage when it comes to the next challenge – making robots smarter.
China's recently launched cybersecurity law restricts cloud-based services to local partners and means all such data needs to be processed within the country. Data-driven services will enable Chinese companies to develop innovative, added-value robotics capabilities across the board.
Jeff Burnstein, president of the Michigan-based Association for Advancing Automation, believes China has the potential to become one of the world's leading markets for robotics.
We already are seeing Chinese companies like Shanghai-headquartered Siasun developing robots capable of competing globally with products made anywhere in the world. This trend will accelerate as China continues to execute MiC 2025.