As the technology in robotics continues to advance, mobility has become a hot topic, especially for industry. Manufacturers are expressing increasing interest in robots that optimize production by navigating autonomously and working alongside employees safely.
Martin Hägele is head of department Robot and Assistive Systems at the Munich-based Fraunhofer-Institute for Manufacturing Engineering and Automation IPA.
Today mobility is considered a key technology for robotics in numerous applications ranging from industrial logistics via transportation tasks in care facilities to autonomous floor cleaning or lawn mowing. From early on, we have been developing solutions that enable robots to navigate freely and autonomously, which means without special infrastructure, even in unstructured environments.
Advanced Capabilities
With the rise of open-source frameworks like Robot Operating System (ROS) and ROS-Industrial, the integration and development of robotics systems has become easier and faster, he suggests.
Higher available computing power, the advancement of 2D and 3D sensors and the accessibility of advanced software components have also combined to result in significant developments.
At the technological core of our solutions here is a software toolbox which offers advanced capabilities for allowing a mobile robot to continuously localize itself, to map unknown environments, to plan optimized paths in dynamic settings and to configure and operate a fleet of autonomous mobile robots. For the German machinery supplier Bär Automation, for example, we implemented our navigation software on their automated guided vehicles (AGVs) that are now in operation in several automobile manufacturing plants.
Instead of static assembly lines, car bodies are moved by AGVs through the car's final assembly. The AGVs navigate fully autonomously so plant layouts may be quickly changed and vehicle routes may be adapted.
Automating Transportation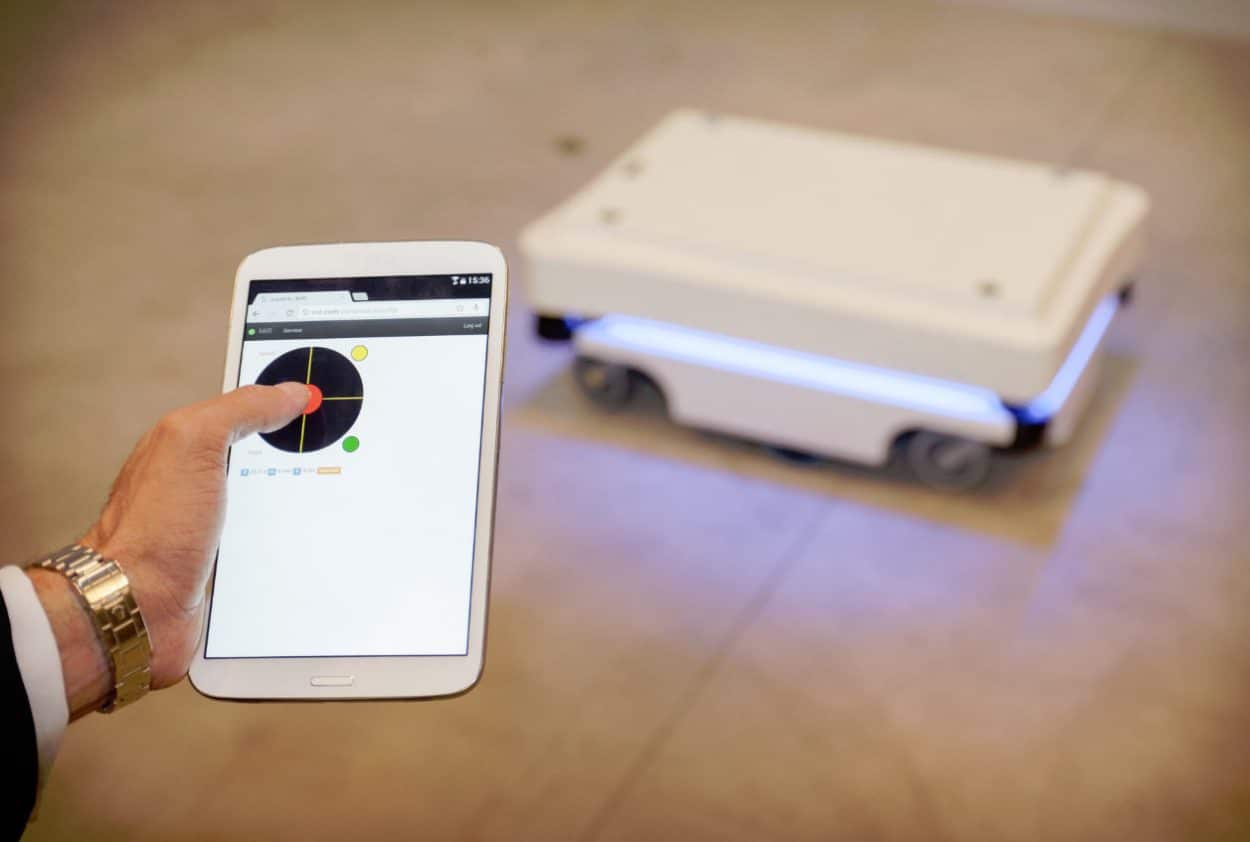 Also based in Germany, Mobile Industrial Robots ApS (MiR) produces and develops mobile robots for industrial applications, explains CEO Thomas Visti:
Our MiR100 automates in-house transportation. Advanced technologies enable it to create its own map, 'identify' its driving area and surroundings or import 3D drawings of the building. A built-in camera and sensors allow it to run safely beside employees.
MiR100 has been introduced at Scan A/S in Denmark, which manufactures fireplaces and wood stoves. The robot delivers bolts, screws and other parts for assembly, explains René Hannibaldsen, production manager.
Before we got MiR100, an employee had to push the trolley from place to place. But of course it is problematic to use highly paid, manual labor for that type of task," he says. "We save about half a full-time position by automating this process.
So what will mobile robotics eventually be capable of within industry?
Hägele expects to see more models equipped with arms and grippers to broaden their utility but is also excited about cloud navigation.
This is an extension to our navigation toolbox: self-navigating mobile systems continuously send relevant sensor and status data to a cloud-based server. By integrating all information in an IoT cloud architecture, the entire fleet benefits from an up-to-date and accurate mapping for improved localization accuracy and robustness.
And for Visti, the possibilities are infinite.
The only limits are your imagination.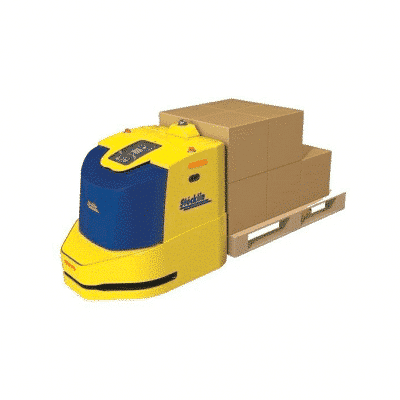 How to Choose the Right AGV?
Read our buying guide and make the smart choice.