Cobotics is no longer limited to small-service robots. At last June's Automatica fair in Munich, Germany, Comau introduced AURA, a new line of industrial cobots with high-payload capacity. DirectIndustry e-magazine spoke with marketing director Maurizio Cremonini about this world premiere.
DI e-magazine: Comau showcased industrial cobots featuring a very high payload. What are the intended applications?
Maurizio Cremonini: At Automatica, we introduced the AURA concept [Advanced Use Robotic Arm]. It was applied to a robot with a payload of 110 kg, the highest on the market, for applications in the automotive sector. A demo showed a battery being installed in a Maserati. The cobot placed the heavy battery in the car and then a human worker and the cobot connected the wires.
DI e-magazine: What kind of technology did you implement to create cobots that combine high payload and safety?
MC: The AURA robot is equipped with very sensitive vision, contact and proximity sensors that allow it to detect any kind of obstacle, including workers. They are installed under a protective foam skin. With its laser scanner and proximity sensors, for example, AURA can dynamically perceive the position of a person and reduce its speed to a pace that is compatible with the human worker. If a worker touches the robot's soft, sensitive skin, it will stop or move back. Force sensors react in case there is major abnormal physical effort applied by the robot.
DI e-magazine: Can the cobot also predict human movement?
MC: The robot's vision system transmits data on the worker's position, and software evaluates movement. This predictive system enables the robot to modify its trajectory, if needed.
DI e-magazine: Is the robot affected by vibrations in the factory?
MC: The main problem with previous technologies was that vibrations could make the robot less sensitive or stop, even when not touched. Vibrations are common during production. We think a factory with no floor vibration is impossible. A vibration control system cannot really isolate the robot from ambient vibrations. Our cobot technology is not affected by external vibrations and the cobot can still be operational in this kind of environment.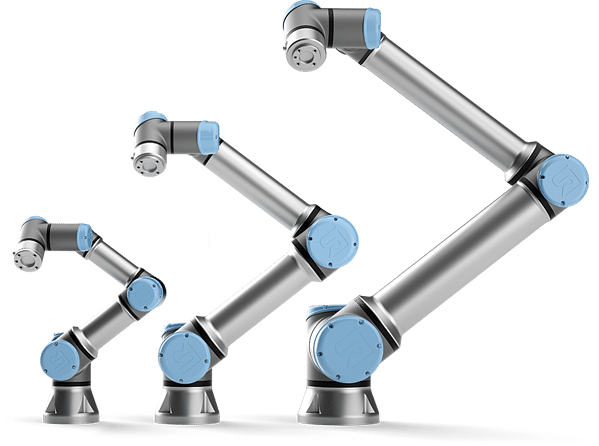 How to Choose the Right Cobot?
Read our buying guide and make the smart choice.